My eight-year-old son tends to function as a human alarm clock with an early wake-up call, and my morning proceeds from there with getting him ready and off to school, but I also try to fit in a few yoga stretches. I then face the central line in rush hour, which is often the low point of my day, embarking at Bethnal Green, where sometimes I have to wait for up to six trains before I can squeeze in. If it's a nice day I sometimes circumnavigate this by biking to Liverpool Street.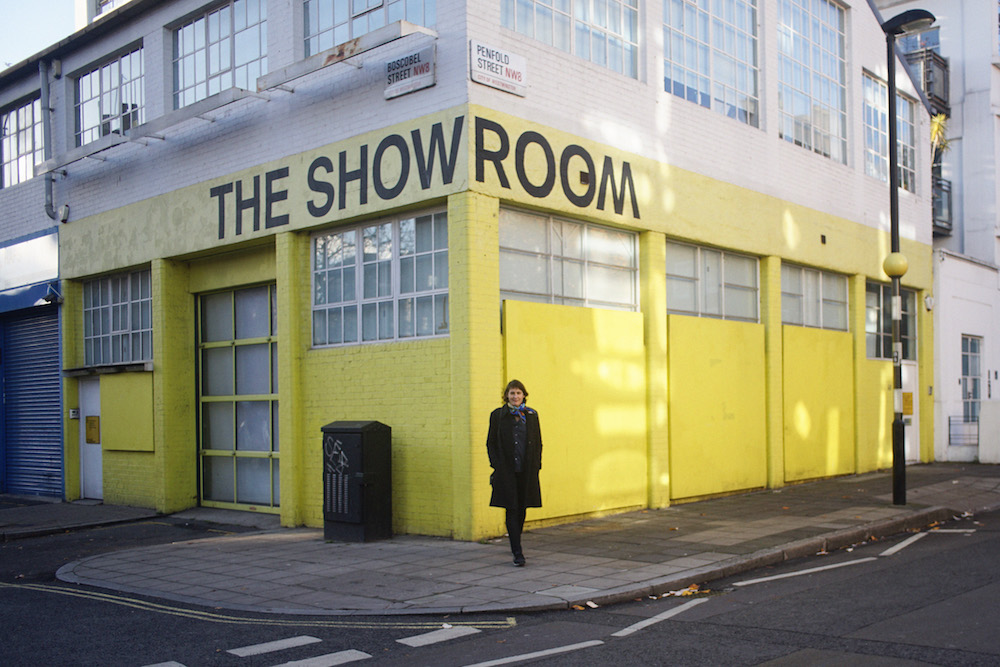 The Showroom used to be located five minutes from where I live, however in 2009 we moved it to our current location in the Church Street neighbourhood, just off Edgware Road. While this creates a daily struggle in a commute across the city, once I'm there I love this area of London, and we have a beautiful space, which also gave the opportunity to significantly develop The Showroom and the programme in the early days of my directorship.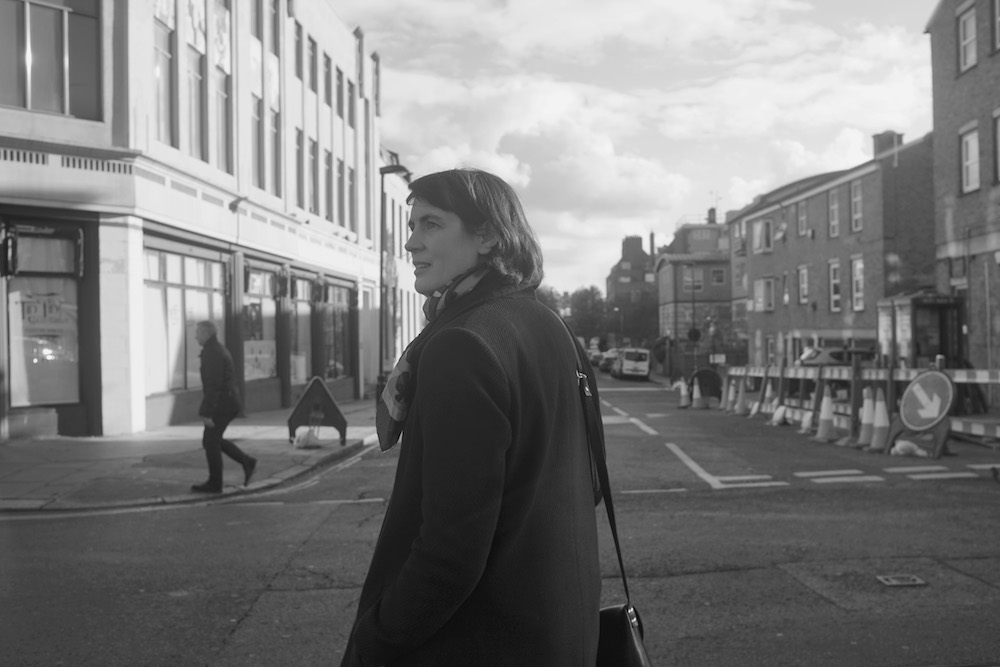 When I started at The Showroom there were only two staff members, myself and Natasha Tebbs, our gallery manager. Since then we have grown to bring on three other core staff members, deputy director Charlotte Nourse, collaborative projects curator Louise Shelley and programme coordinator Lily Hall. In addition to this, we currently have a curatorial fellow, Teresa Cisneros, who runs the programme Object Positions, supported by an Arts Council Change Maker's grant, which is a combination of research into equity in institutions and running an associate artist programme, Holding Space. We also have a paid internship position that is supported by Artquest's Widening Participation scheme; a group of gallery assistants who work on invigilation during exhibitions and help with events; and a group of freelance technicians who work on exhibition installations. Most of the team have been working with us for some years now, so each work with their own distinct areas of responsibility, but work very collaboratively and are very supportive of each other. We are conscious of the need for flexibility and finding a balance between the demands of The Showroom programme and that of our home lives, particularly as four of the staff members have young children.
"My involvement in the Turner Prize has not changed the nature of my work, but I did consciously visit more exhibitions by artists eligible for nomination."
My working days can vary quite a lot according to the different demands that my job entails, ranging from curating the programme, which involves research, travel, conversations with artists and other curators; project production, which often entails setting up partnerships, fundraising, planning with the team, installation plans and installing shows; organizational demands, such as finance, fundraising, strategic development, governance; and advocacy, public speaking, teaching, etc. So with such a wide range of responsibilities, there is no typical day.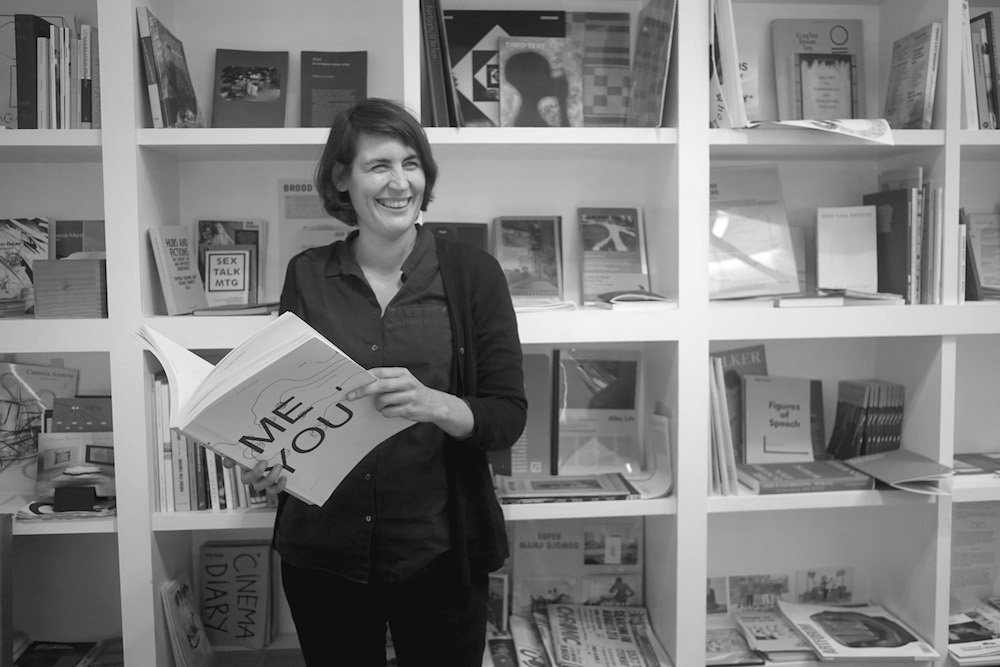 In the last few years, I've had a lot of opportunity for travel, particularly to Asia, ranging from visiting cities with a lot of cultural infrastructure, such as Singapore, Taipei and Hong Kong, to places where there are more self-organized art initiatives, such as Indonesia and Cambodia. I've also been teaching a monthly curating seminar at the Dutch Art Institute in the Netherlands. My involvement in the Turner Prize has not changed the nature of my work, but I did consciously visit more exhibitions by artists eligible for nomination and amongst the jury, we remained in regular contact over email throughout the year, which produced a great dialogue between us.
Because of the variety of work that my job entails, it's difficult to pinpoint a particular part of the day that is the most exciting. The benefit of working in London is that there are not only many great people working in the cultural field here in the city, but a lot of people from elsewhere pass through, so I have a lot of visitors. I often try to do lunch meetings—the best spot being Leila's creole cooking on Church Street market, where you can sit outside and be part of the local street life. We have a lot of talks and events at The Showroom, and have managed to bring many interesting speakers, which recently included Denise Ferreira da Silva, Elizabeth Povinelli, Ashley Hans Scheirl, Lutz Becker and Lina Dzuverovic, so one of the perks of the job is the opportunity to learn through it and meet inspiring people.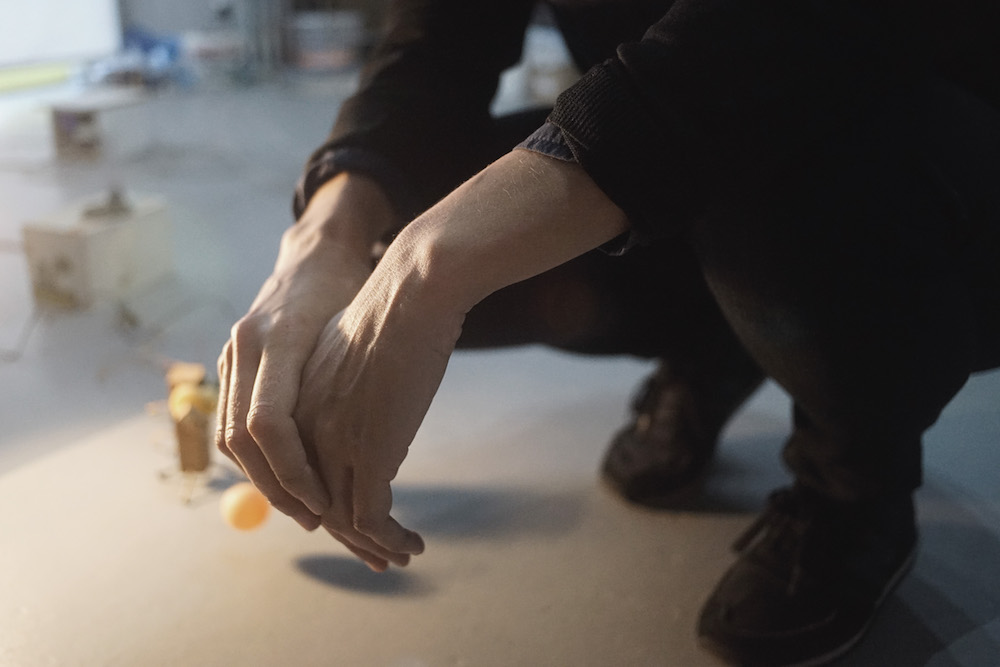 I enjoy the periods when we're installing exhibitions, when we often have artists here for extended periods and the space is transformed, and these also tend to push our organizational routines and habits. Recently we had a large exhibition that departed from the Kontakt Art Collection, working with the curatorial collective WHW (What, How and for Whom) from Zagreb, and Kathrin Rhomberg, artistic director of the collection, plus many artists, which involved a number of artists making spatial interventions into our building, including a large scaffolding installation on the outside of the building by Oscar Murillo, and a large paper floor work by Marcus Geiger, which covered the floor of most of the building. Working with six curators there was intense discussion over every aspect of the exhibition, which was a great experience and resulted in an extraordinary exhibition where every element was highly considered. We are now installing an exhibition by Korean artists Jewyo Rhii and Jihyun Jung, which will involve a series of sculptural storytelling machines that will be performed with the involvement of local residents.
I'm in regular contact with many artists and curators, and peer organizations to The Showroom. We tend to work with artists over long time-spans and it sometimes takes time to find the right project to work on, so I can be in dialogue with an artist for a while before embarking on an exhibition with them, and then it takes time to develop the work.
For example, with Uriel Orlow, we were in conversation for a few years before finding the right project, then it took a few years to develop it, and we are continuing on after the show with a book. With the Otolith Group, we co-commissioned their film Otolith III with Gasworks, exhibiting it in 2009 as the opening exhibition in our new building, afterwards we continued to collaborate on a curatorial level, commissioning three exhibitions together—Mark Fisher and Justin Barton, Graeme Thompson and Silvia Maglioni and Chimurenga—and we are currently working on a fourth co-production in 2018, Women on Aeroplanes, which is part of a wider project that looks at a female history of African independence movements.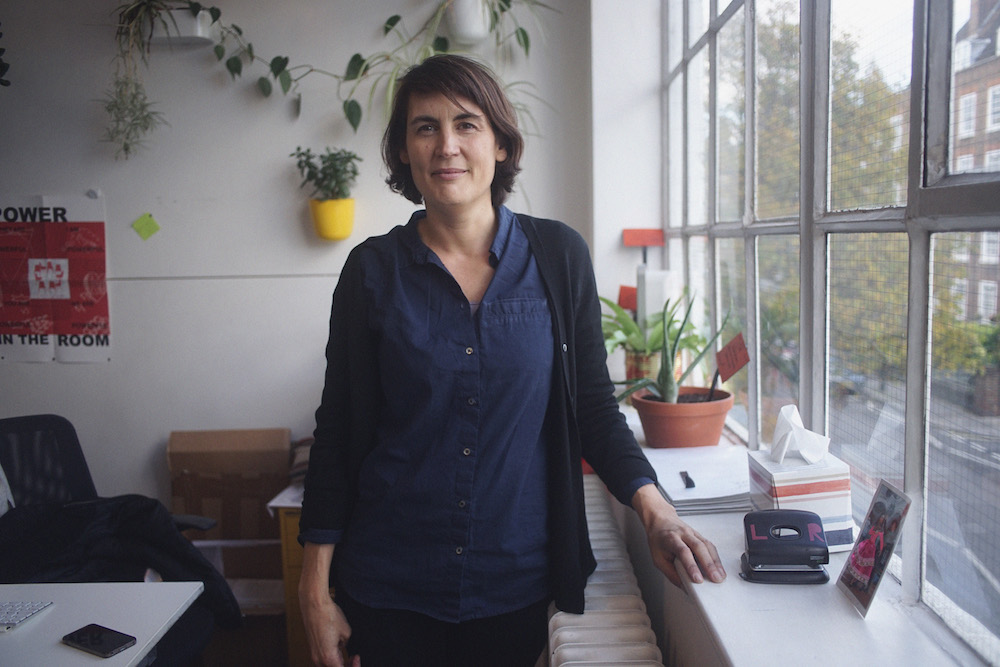 One of the things I've invested in at The Showroom has been developing strong links with similarly scaled likeminded organisations in the UK and internationally. This includes being a co-initiator of two networks, Common Practice in London and Cluster, Europe, which have been good avenues for regular dialogue with my peers. With the latter, in the past European Union grants have enabled us to meet up regularly, and get to know each other's organizations. It is very sad that these opportunities to situate our work in a European context may be jeopardized through Brexit.
"We have found a great openness towards collaboration and experimental practices locally, which has enabled us to realize some ambitious and challenging projects."
The Showroom's local area, Church Street, has been a fascinating area to work in. Church Street has a street market at the heart of it, it is very ethnically diverse, and has a relatively high concentration of social housing and levels of deprivation in comparison to the wider borough of Westminster, particularly the areas that border it, such as Maida Vale, Regents Park and St John's Wood, Paddington, Marylebone, and further down the Edgware Road, Mayfair. The area is undergoing a large amount of housing development. Since 2009 we have been building up a wide range of relationships and collaborations with local residents and groups, in particular through the programme called Communal Knowledge, which we established in 2010 and has been developed by Louise Shelley from then. We have found a great openness towards collaboration and experimental practices locally, which has enabled us to realize some ambitious and challenging projects. It has been interesting to see how an art organization can be an active participant in an area.
I often take people on tours of the neighbourhood, particularly artists when they first start working with us, and this includes the Cockpit Theatre, Alfie's Antique's Market, Lisson Gallery, Church Street Library (where there is a mural that we commissioned by artist Christian Nyampeta), Joel and Sons fabric enterprise, Leila's incredible creole cooking on the market, many delicious Kurdish and Lebanese restaurants, the medicinal garden that was planted in conjunction with Uriel Orlow's exhibition, situated in the garden of the 60 Penfold Street care home, Broadley Gardens park and D1 Coffee shop.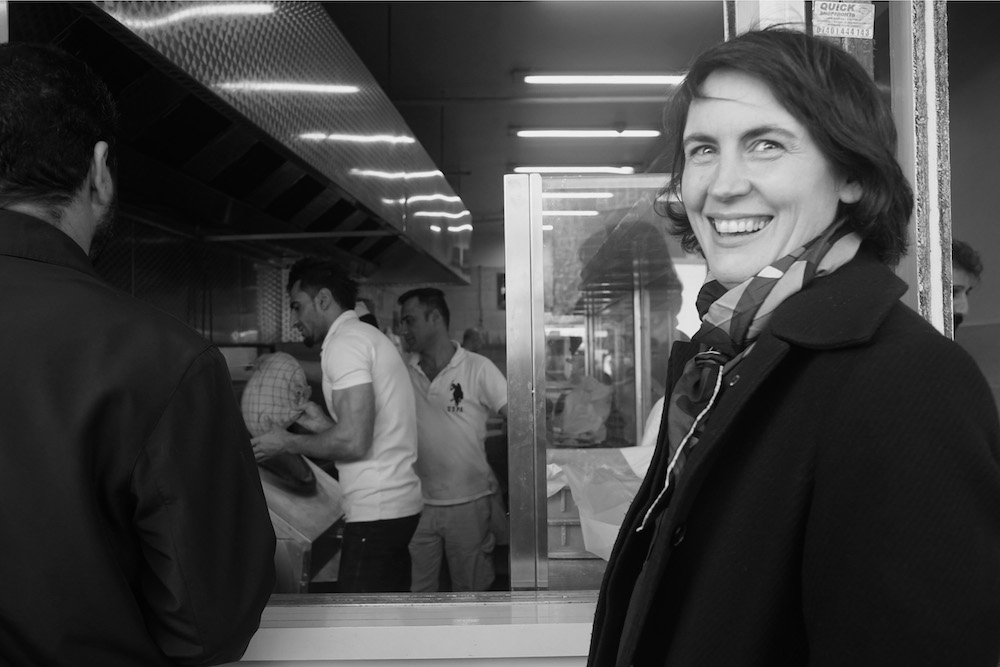 A life in London comes with time pressure that is probably more acute than in smaller cities, particularly if you have to cross the city on a daily basis, and are reliant on a fragile infrastructure that can easily suck up time. I often find myself racing to and from work in order to juggle the demands of home and work life. On the other hand, I love the diversity of London, there are endless opportunities and things to do. I have family and many friends here and find it a very rewarding context to work in.
Photography by Bar Alon
SaveSave
Jewyo Rhii and Jihyun Jung: Dawn Breaks
The Showroom, 63 Penfold Street, London, NW8 8PQ
8 December 2017 to 27 January 2018
VISIT WEBSITE