I work in a contemporary space and am often meeting a variety of people in different contexts be it collectors, gallerists or artists—so I feel looking more relaxed fits with the ever-changing schedule of a day. I go for a mix between creative and classic: I love my trainers as much as my English brogues and often team bright colours with traditional-cut tailoring.
The final stretch of my commute ends with a walk down Mount Street and through Mount Street Gardens, a hidden gem of Mayfair, picking up coffee at a nearby deli. Walking up to the Phillips building always installs me with a feeling of pride—even more so when my sale is on view and in the windows!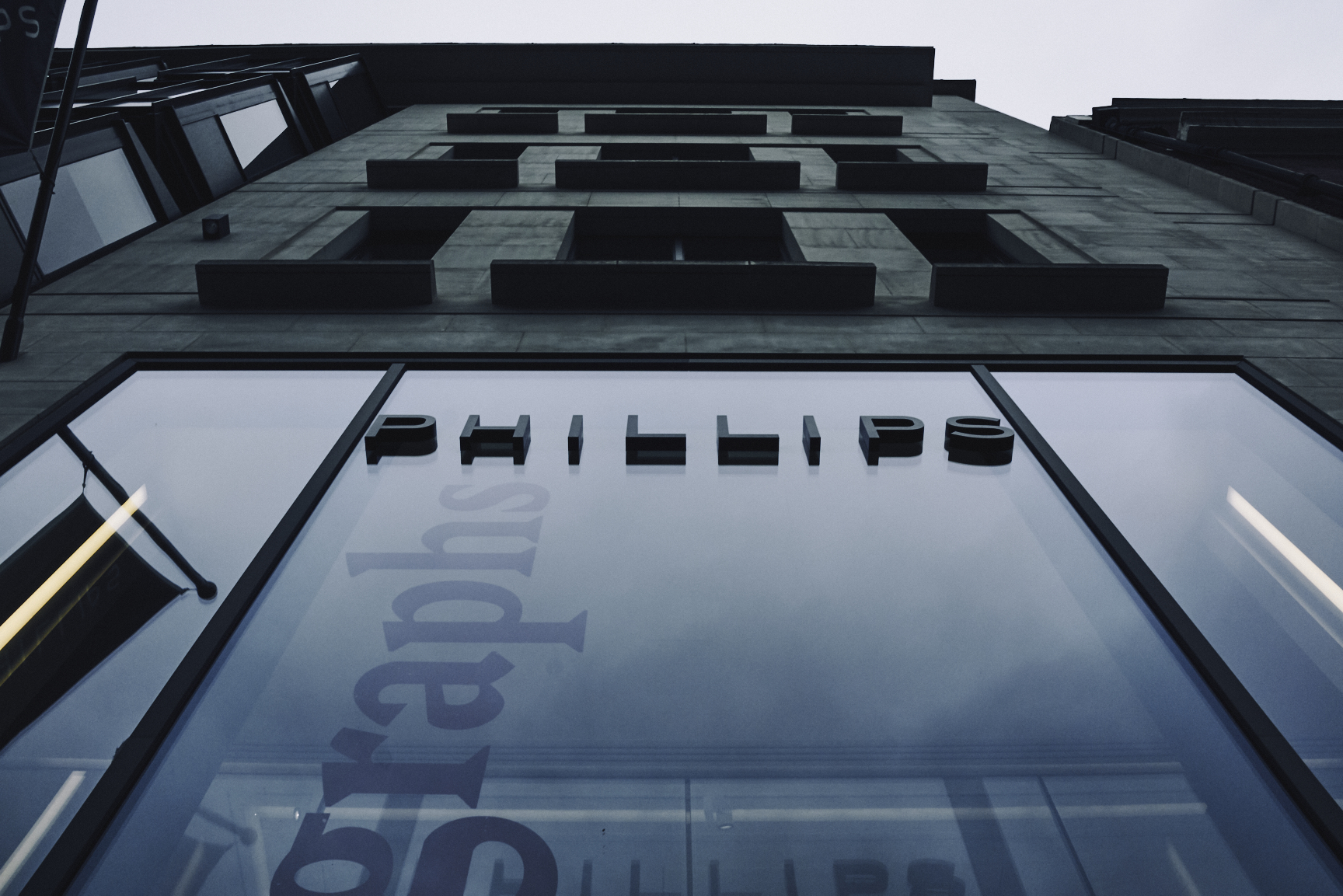 Mornings in the office are spent pricing works with the team, catching up with clients and discussing consignments. If I am on deadline to produce the sale catalogue and the auction is fast approaching, it feels as if we are working as a publishing house—the team work day and night to ensure all artworks are photographed, catalogued and laid out. Bringing works to auction is where we get to be creative in how we present and contextualize artworks to our clients.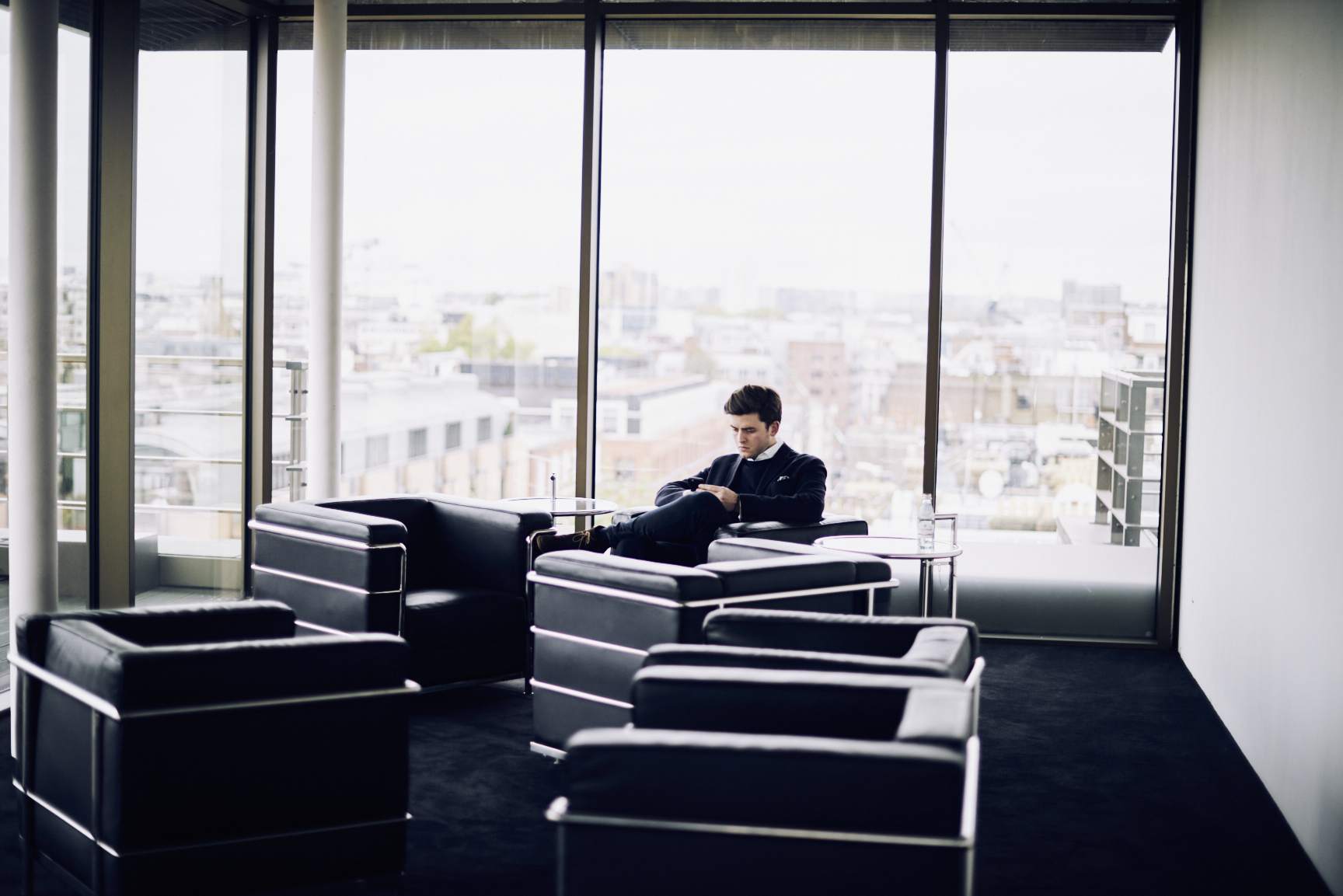 Lunch is often far from glamorous—it tends to be taken at my desk, whilst catching up on current world affairs and scrolling through various art blogs and online newspapers. At least once a week, I try and take my lunch break in full and go for a run with my colleague Adam. It's a non-competitive affair, gentlemanly in pace, spent looping around the Serpentine in Hyde Park. I believe in the benefits of running; it does everything to clear the mind and restore focus!
When catalogue and sale deadlines are not the reality, every day is truly different. I am often out and about seeing clients, visiting current exhibitions and seeing what's on show in the London galleries. This time inevitably influences the artists and artworks I look to include in our New Now sales. My workday usually ends at around 7pm. We are spoilt with fun bars and restaurants around Berkeley Square; I am lucky enough to be a member of the Birley Clubs, which are great for more formal entertaining. If it's a relaxed drink with colleagues, then there is no shortage of great pubs nearby. I am also a member of the Tate Young Patrons group, which always has something interesting to go and see. When I am not central, I love getting home, doing some exercise (I often go to a boxing gym in Battersea with another friend) and then cooking—which is a real passion of mine.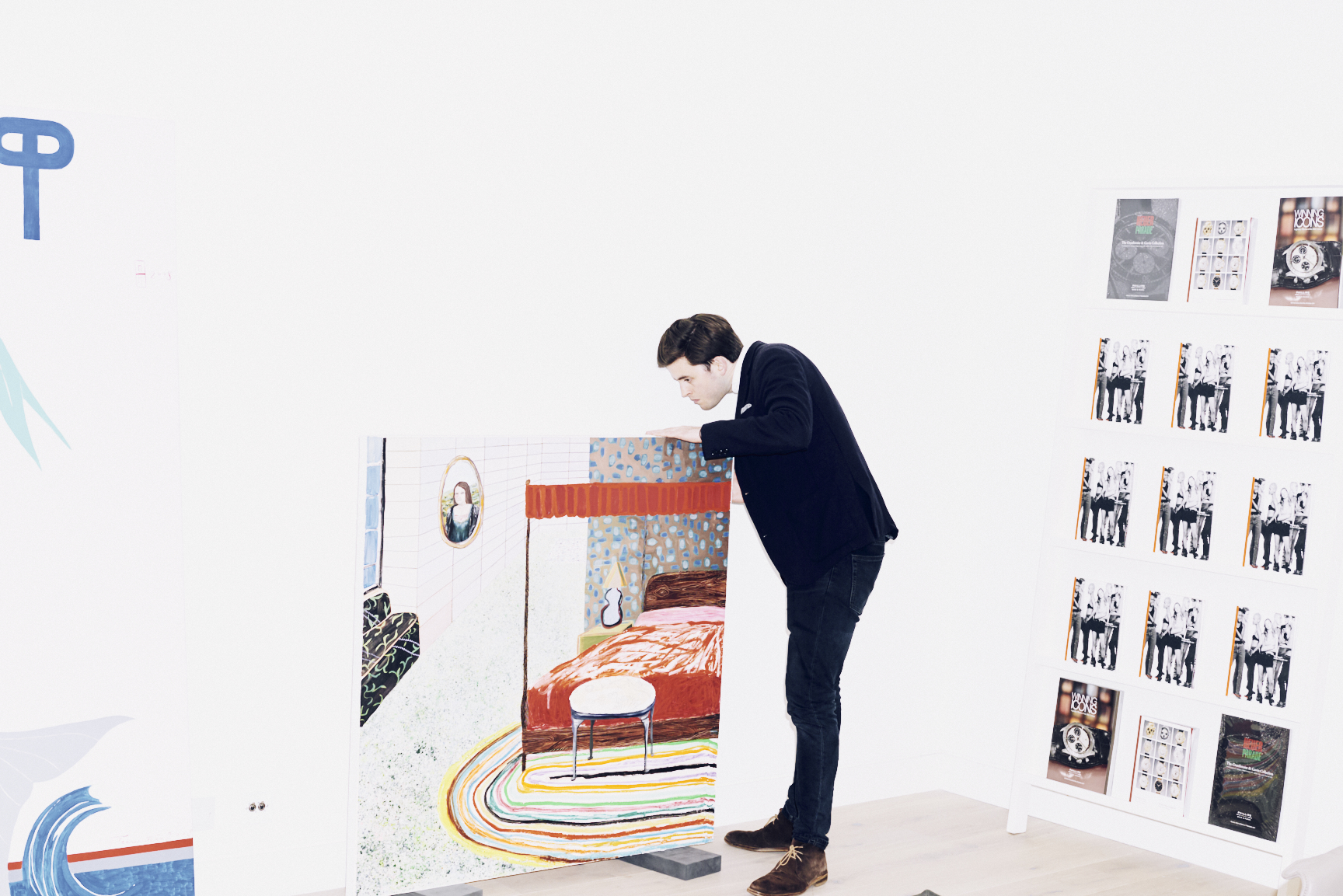 I am constantly on the lookout to find the interesting amongst fresh contemporary art—the sale I run helps to shine a torchlight on artists and artworks that we feel would speak to our collecting base. In our New Now auctions we have championed KAWS, Korakrit Arunanondchai, Shara Hughes, Petra Cortwright, to name a tiny few. This is particularly exciting for us when there is strong demand on the primary market and we get to present an artist's work at auction for the first time. Phillips were first to bring the work of Mark Bradford, Tauba Auerbach and Jonas Wood to auction.
I work with a fantastic and diverse group of people—there is such a strong team dynamic which comes from everyone learning from each other and pitching in to help. Everyone has a great sense of humour which you need when times are frantic and there is lots going on. Also the breadth of people… from LA, New York and Berlin, to Hong Kong, Seoul and Tokyo. That is the joy of working in the art world—it is truly international.
I am most regularly in contact with my clients. The long-term rapport and ongoing dialogue we build with them is really important. Discussing current shows and exhibitions, tracking demand, and observing evolving tastes is of paramount importance to stay on the pulse of the rapidly changing contemporary art scene. Although not directly working for the artists, we feel we are well-placed to present emerging artists in a context which will appeal to collectors globally, and hopefully help them gain wider recognition. In addition to good gallery representation, auctions can help bring an artist's work to a wider collecting base. This is in part due to the international set-up of a company such as Phillips, and the way in which we present and contextualize artworks for our clients.

As Phillips grows, so does our 20th Century & Contemporary Art team. From the art handlers who are constantly putting up with last-minute changes to an exhibition hang, to the shipping team sending works of art across the world to their new owners. There is a lot that goes on behind the doors of the saleroom which requires a huge team effort. Working across time zones is part of the job, from early morning meetings over Skype with Hong Kong to late evening conference calls with New York, the art world never sleeps.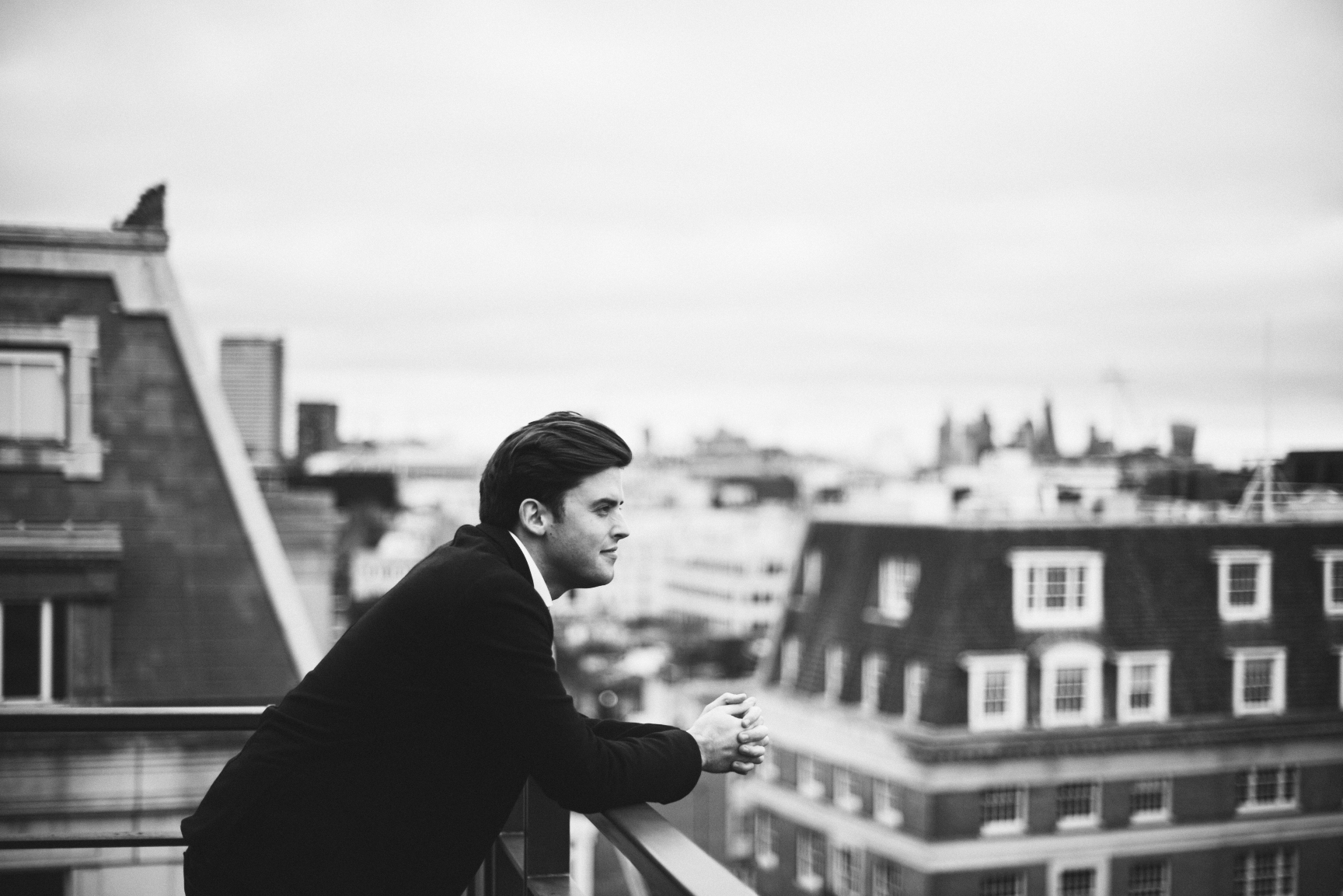 Our headquarters in Berkeley Square are in the heart of Mayfair. We are lucky to have what is arguably the best exhibition space in London, which welcomes a continuous flow of people stopping by to view selling exhibitions, auction previews and cool events. We are also surrounded by museums, galleries and pop-up exhibitions. This handy location makes it easy for me to pop out during lunch to value a client's collection or pass by an exhibition and support some of the great artists we offer at auction.
We are in a corner of Mayfair with numerous established galleries such as Sadie Coles and Gagosian, and then, of course, The Royal Academy of Arts and The Serpentine are nearby. Other local favourites include Hedonism Wines when dashing to a dinner party and Kitty Fisher's for the perfectly cooked beef and relaxed meal, to Mount Street Printers for beautiful stationery, and of course, a jaunt down Savile Row when I want to treat myself.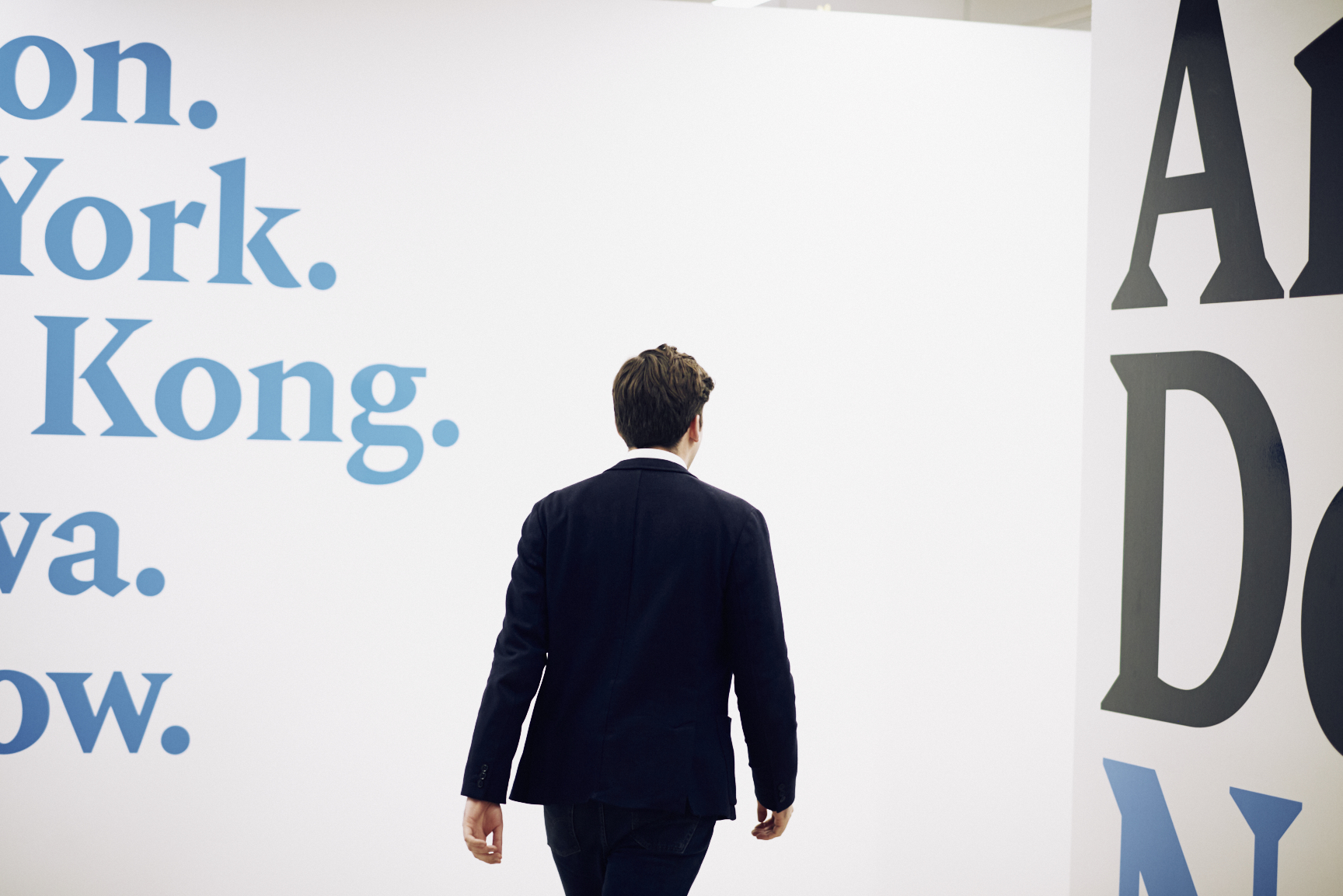 Growing up outside of London, it was always a dream of mine to work and live in the city, primarily because it is the art hub of Europe. The best thing about living in London is the variety it brings, and the diversity of people and culture. It's fast paced but that is also what makes it continually inspiring, fresh and exciting.
Photography by Benjamin McMahon