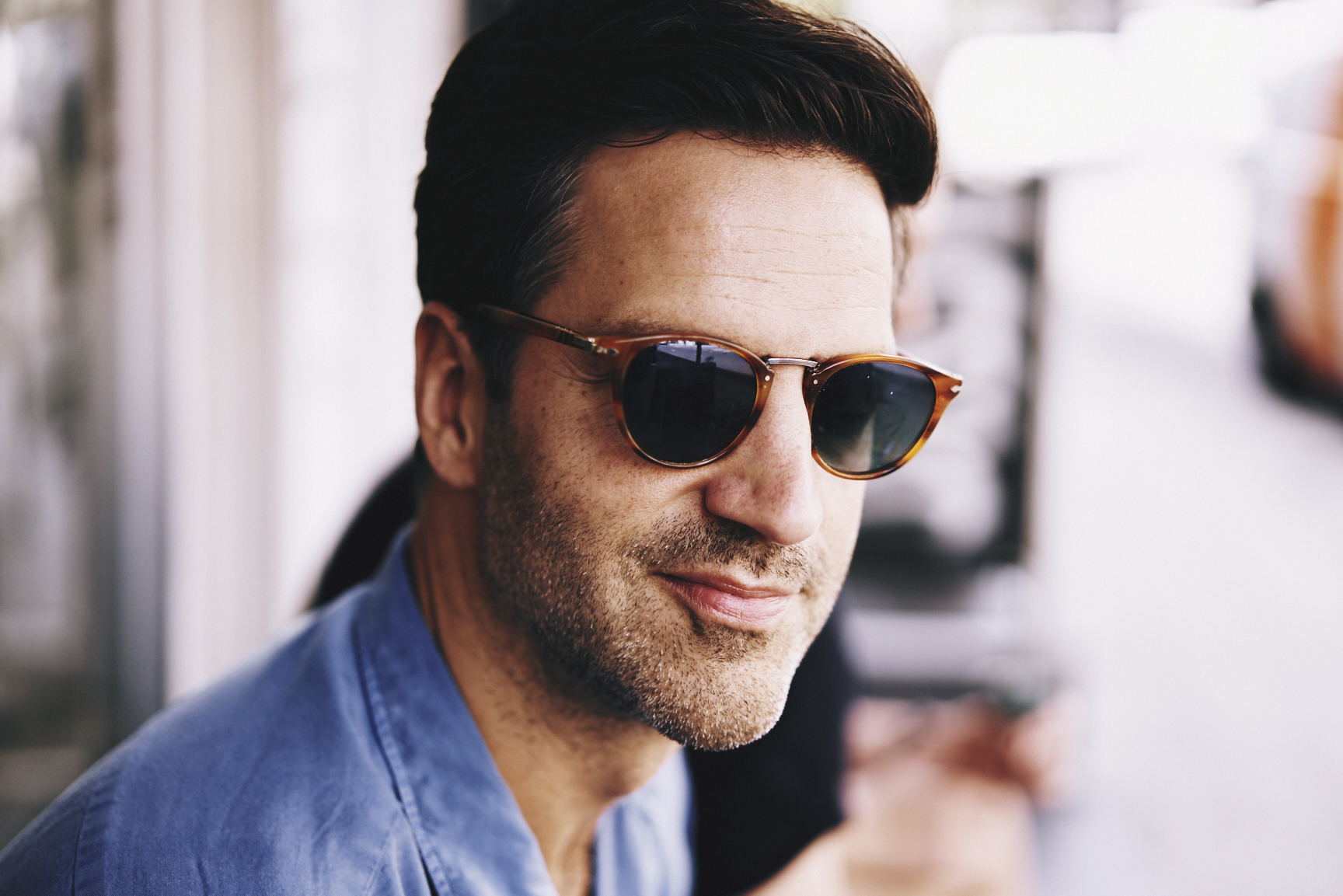 A typical day starts around seven, being woken by my two sons—I haven't needed to set an alarm clock for years. After a quick morning chat and cuddle in our bed, I get up to get them dressed, pack various school bags, then it's on to sorting out their breakfast, alongside a cup of tea for my other half. It's around this time that panic sets in when I realize how late it is, so I rush into the shower and get myself dressed. I like to look relatively smart and stylish for work, even though the office dress code is very casual. I've always been a bit of a clothes horse, so part of it is for the love of it, but also partially about how clothes make me feel. I like to feel comfortable, confident but also put together—it really affects my mood.
I often keep in mind what kinds of things I have on that day, such as who I may be meeting with, speaking to for example, as it will influence my choices. All this being said, I'm usually in a complete rush so I rely on a pretty strict colour palette (navy, black, white, grey, green) so that everything in my wardrobe more or less goes together and I don't have to overthink any of it too much. At that point, I'm running out the door, so I say goodbye to the kids, who are usually leaving for school with my partner at about the same time, and head to the tube. I live close to Seven Sisters station, so thanks to the wonders of the Victoria line, I have a straightforward commute to the depths of Camden Town, where Getty Images is based. I'm typically in the office by around 9:15 in the morning.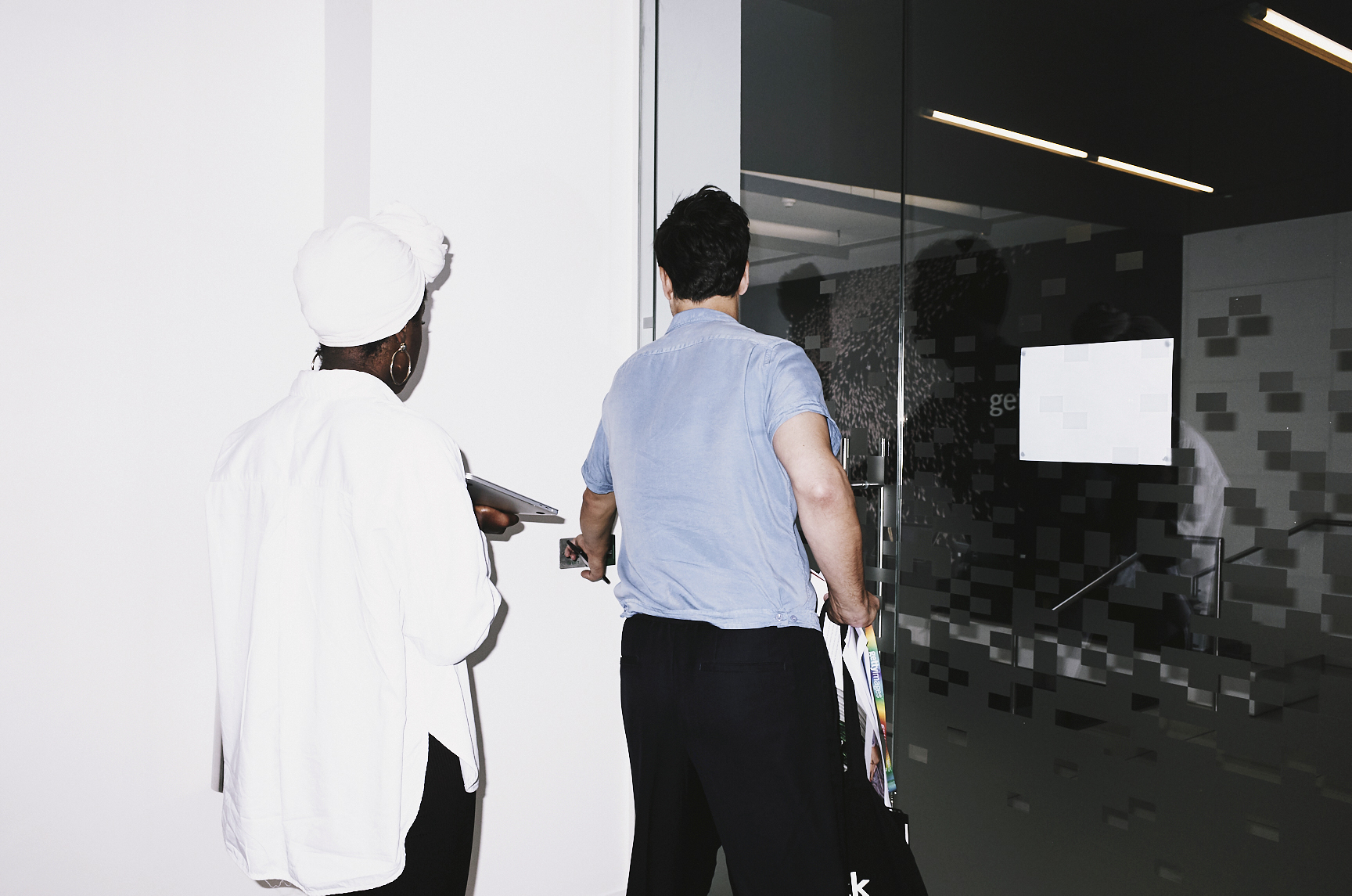 My work day is spent with various members of my team, whether that be in-person in London, or via the joys of video conference with the New York office. We all sit in an open-plan setup, which makes for much laughter and creativity, but also at times, hectic madness. My days are non-stop from the very second I step foot in the office, although I try to grab lunch, which could be spent out and about, or en route to Whole Foods for an unnecessarily expensive salad, as well as my latest vice, an iced oat latte from The Coffee Jar, which happens to be just up the street.
I have a brilliant and independent team who have a lot of various projects on the go that I oversee. My days involve lots of different meetings: it could be a one-to-one catch-up with one of our art directors about an upcoming project they are working on with a photographer; a meeting with another team member to go over the longlist of entrants for our Creative Bursary; a conference call with our marketing team in New York to discuss an upcoming printed piece we're designing; or a pre-production meeting to go over the details for a creative event we're hosting for our contributors. Every day is pretty varied—but rarely quiet!
The most exciting part of my day is when I get to see a new creative project come together. My inspiration always comes from the content and seeing members of our creative team see their vision realised. I oversee our global team of Art Directors, totaling six: four in London, two in New York. That said, our global creative spans multiple time-zones, from Tokyo to Seattle and everywhere in between. My team work closely with photographers and filmmakers to shape the content they are creating for us—it's our job to ensure that content is at the cutting-edge of creativity.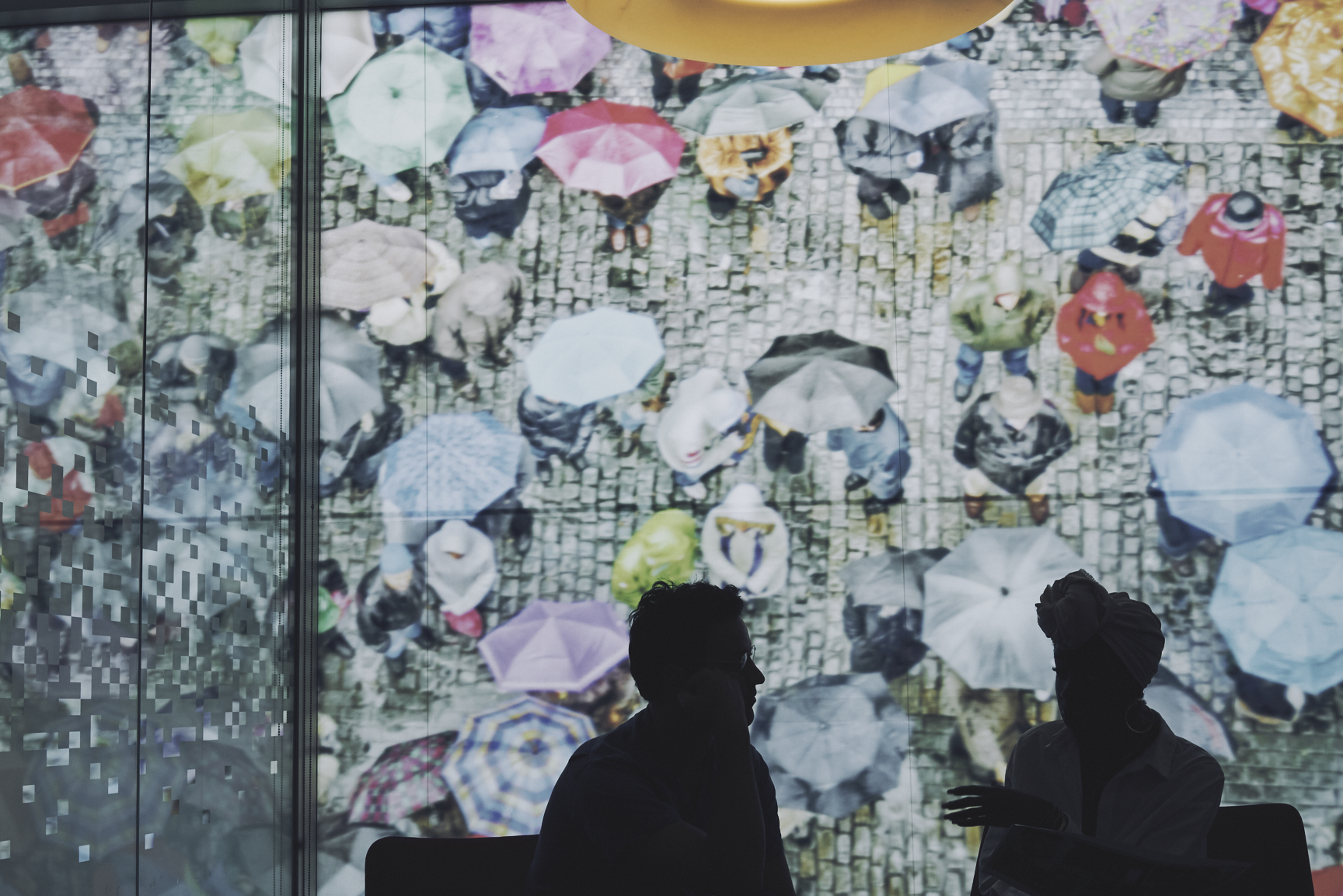 Many of us roll our eyes about Camden, as it can be touristy and grim at times. That being said, it has its charms. In so many ways it is the least changed part of London. The tentacles of gentrification are creeping around the corners to some extent—but it still has that gritty, urban edge that it's famous for. But it also borders Regent's Park and Primrose Hill—two incredibly wealthy areas. This can create odd and surprising juxtapositions of people and establishments. It's not uncommon to find a hole-in-the-wall pool hall next to a posh café selling coffee for £4, such as the one I guiltily frequent. The market is still vibrant (and a complete tourist trap!) Parkway, the main road connecting to Regent's Park, has changed more dramatically in recent years, with more upscale eateries and cafes.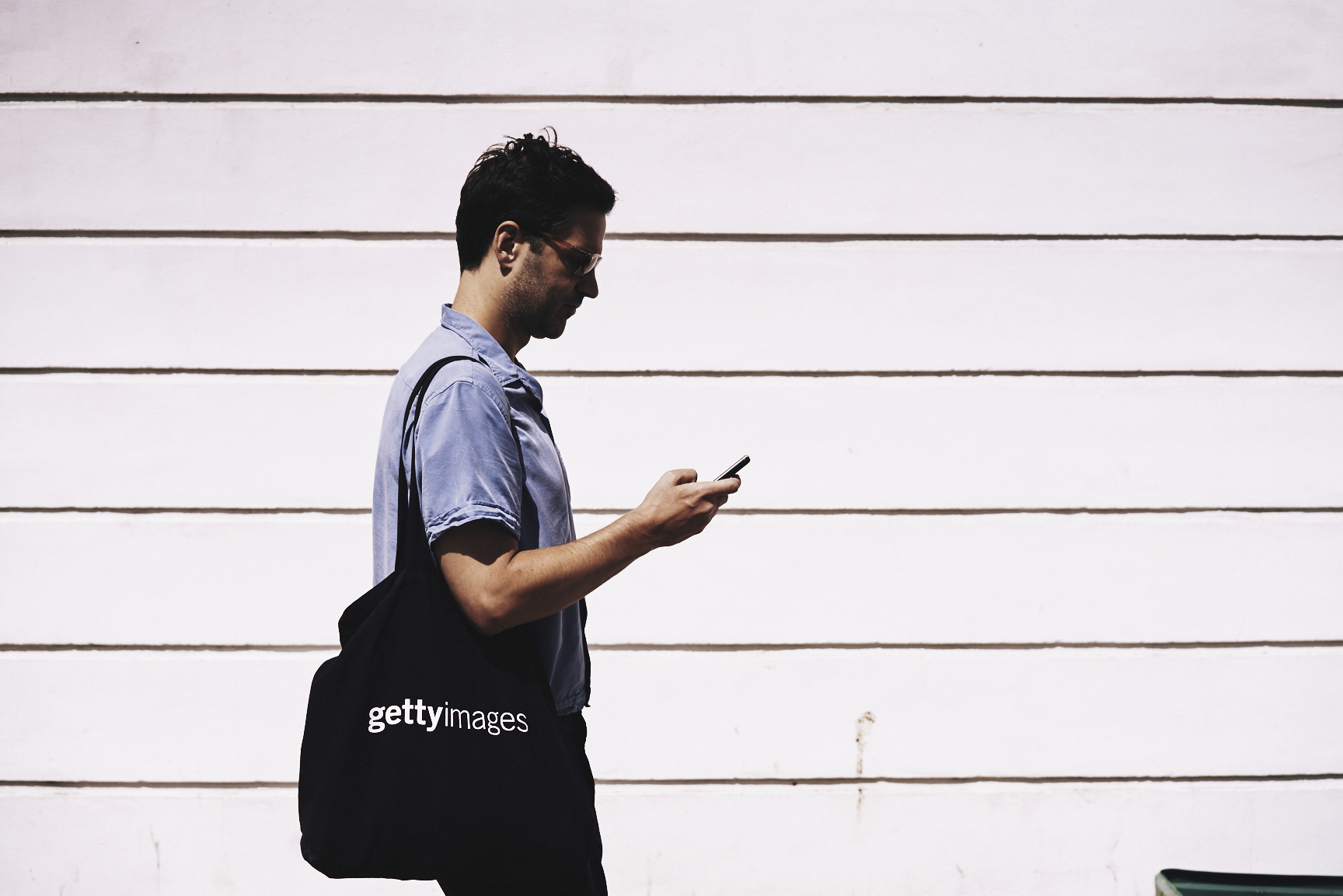 "As an ex-New Yorker who has lived in London for fifteen years, I am a total convert." 
As much as I typically avoid the market (just because of the crowds), as a team we sometimes make a pilgrimage to Kim's, the Vietnamese stand which serves the most delicious Pho and noodles. It's worth pushing through all the hoards of teenagers on school trips. I'm pretty devoted to taking a decent lunch break for the simple reason of breaking up my day, getting a bit of fresh air and stretching my legs. There are various great lunch options nearby—now more than ever—besides Kim's we all often go to the "falafel man" as he's known by Getty folk on Parkway.  He sells delicious freshly fried falafel from his absolutely tiny stall. I've seen Yotam Ottolenghi in the queue, so if it's good enough for him…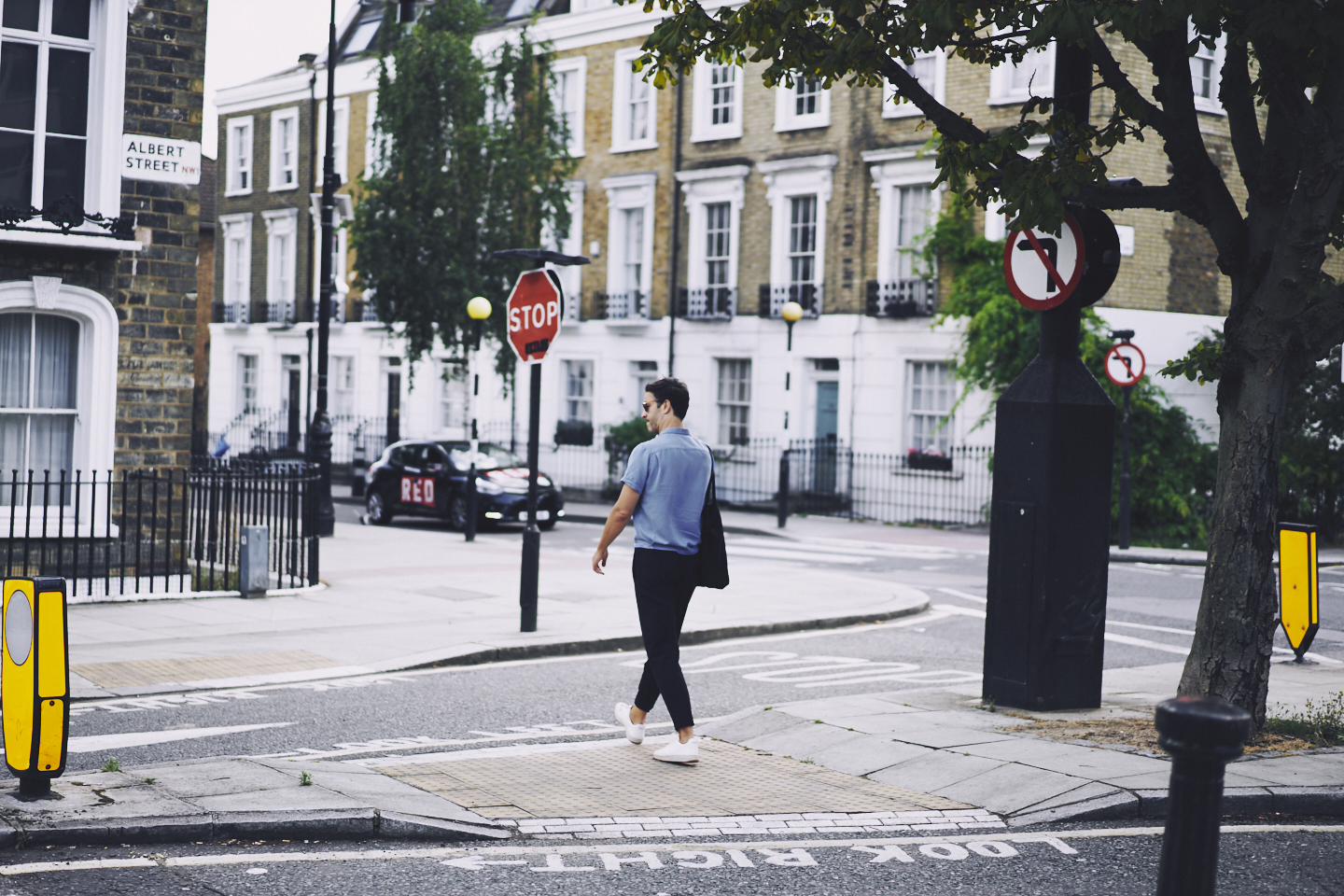 As an ex-New Yorker who has lived in London for fifteen years, I am a total convert. This city is so special, its mix of old and new, its beauty and its ugliness—its creativity, its diversity and its oddities make it truly unique. I think it's this glorious mix that makes it such a creative hub. There's a rebel spirit that permeates the bones of the city and creativity and new ideas are valued. The talent here is second to none and for that reason, it's an amazing place to have a creative team.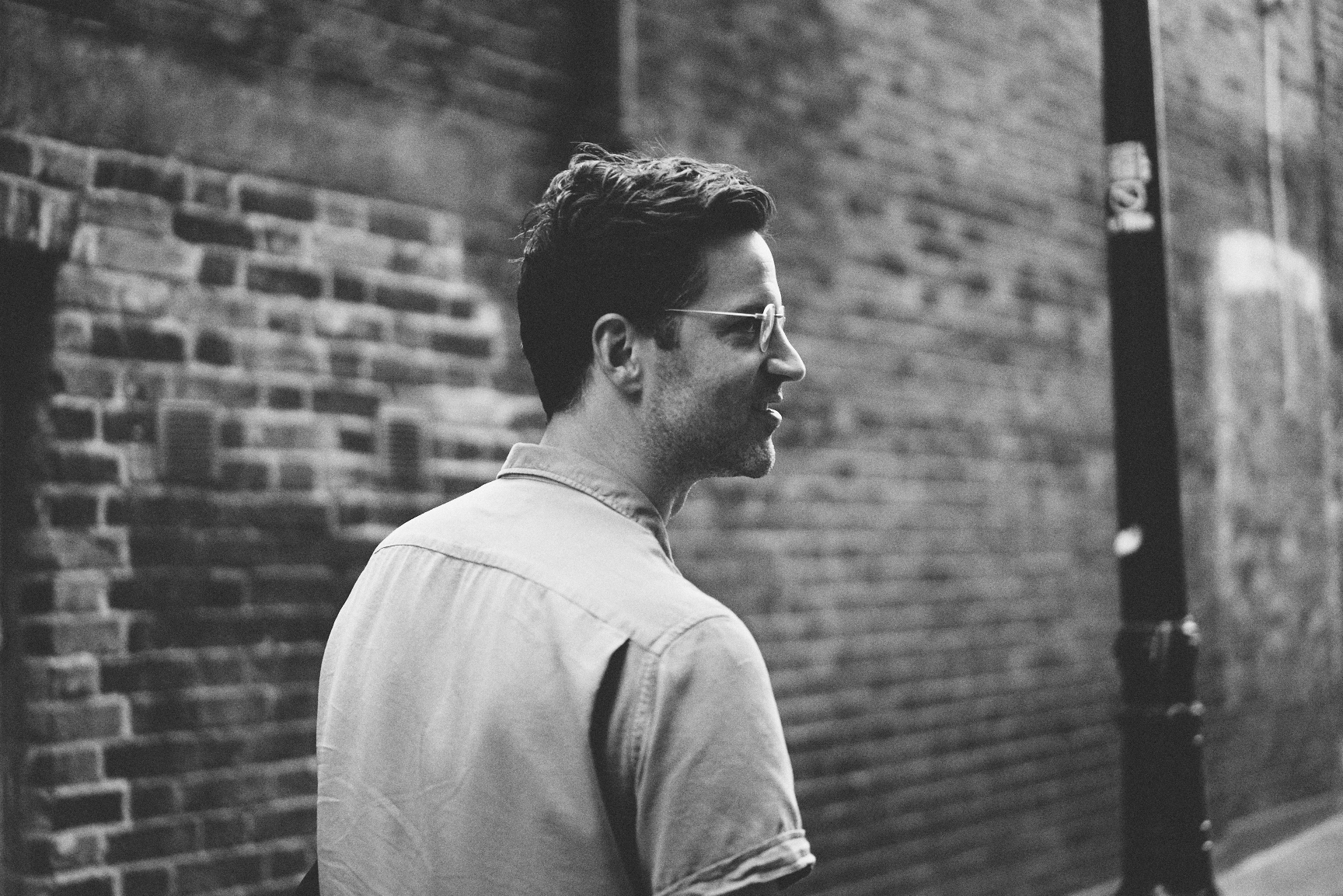 My official workday typically ends around five-thirty or six, when I am usually rushing home to catch my kids as they're sitting down for dinner, so I can hear about their school day. Dinner is usually followed by a bit of telly (Pokémon for the elder, Shaun the Sheep for the younger) followed by a bath and bedtimes stories. I almost always fall asleep when I put them to bed. I think of this as my daily power nap, which switches my brain over from work to home mode.
It's usually around eight-thirty when I head downstairs to cook, have a glass of red wine and catch up with my partner about our day and various bits of home-life admin. I may then check-in on work emails to make sure there are no "picture emergencies," as we call them, before tuning into something on Netflix. We both tend to be night owls so bedtime isn't usually before midnight at which point I collapse. I never have trouble falling asleep as I am always sleep deprived.
Photography © Benjamin McMahon