The annual Belfast Photo Festival sprawled across 30 of the city's museums, galleries and public spaces, from central shopping centres to the Queen's University quad. But while the festival occupied much of the Northern Ireland capital, the work on show was truly international.
Group exhibition Sorry, Neither explored Afrofuturism across contemporary art and popular culture with works from the likes of Adebukola Bodunrin and Ebony Flowers, while across the city Atlanta-based artist Davion Alston's billboard works documented the racial justice protests in Georgia last year following the deaths of Rayshard Brooks and Breonna Taylor. Renowned performance artist Suzanne Lacy's installation Across and In-Between premiered at the Golden Thread Gallery, giving more than 300 people from border communities the opportunity to express their viewpoints during the Brexit negotiations via sound, performance, imagery and words.
The theme of this year's festival was 'Future(s)': using the past year's disruption as an invitation to speculate rather than dwell in reflection. From here, the main exhibitions were split into four broad categories: Environmental, Social, Photographic and Technological, each with a week devoted to it (there were also additional 'Off Theme' exhibitions that didn't fit neatly into the main categories). The result was a broad range of solo presentations, collaborations and group shows, from in-demand visual artists such as South African photographer Zanele Muholi, to more conceptual work in the fields of surveillance studies and data ethics.
"The theme of this year's festival was 'Future(s)', an invitation to speculate rather than dwell in reflection"
At Atypical Gallery, David Vintiner and Gem Fletcher presented I Want to Believe, a long-running project investigating transhumanism and bodily architecture in the context of rapid technological growth. Their images showed people experimenting with various assistive or supplementary technologies, from virtual reality to biomechanical aids. Traditional portraiture and object studies also featured, building a compelling narrative which threaded possible futures together with the inescapable ethical questions which accompany them. Online talks ran alongside the shows, letting artists expand on their projects alongside activists, researchers and academics.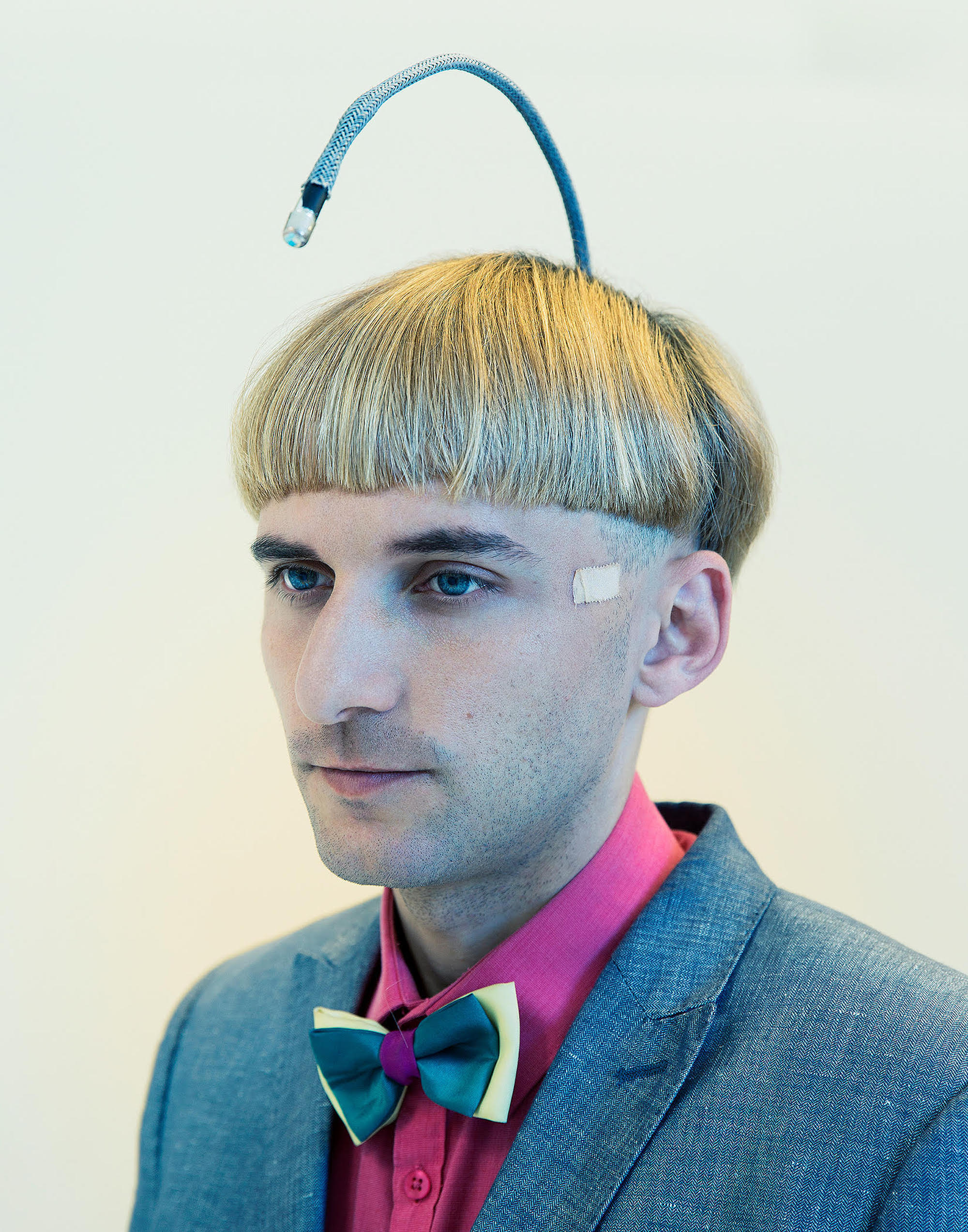 Under 'Environmental Future(s)', Zurich-based photographer Marcel Rickli investigated how to protect future generations from the radioactive waste produced in energy generation, medicine and research in his project Aeon. His images captured landscapes and industrial instruments, while also posing questions around how we live under certain conditions for extended periods of time, and what influence they have on us. Shots of Hurd Deep, a former nuclear disposal site in the English Channel, and The Hostim, a cavernous limestone mine in the Czech Republic which houses nuclear waste, appeared monumental, their natural beauty compromised by threatening human contamination.
The open call group exhibition And, If We Observe the Present (Catalyst Arts Gallery) was an opportunity to survey how artists have interpreted the festival's broad themes. Four artists from across Ireland were selected for their interpretations of how the future can be visualised, predicted and prepared for. The Wexford-based filmmaker Kitsch Doom, photographer Ben Malcomson, Cork-based artist Kate McElroy, and Dublin's Dónal Talbot explored queerness, land, analogue and digital technologies, working through performance, improvisation and sculpture—and steering photography's own future in the process.