For filmmakers Remy and Kelsey Bennett, a curatorial sister duo from New York, celebrating women's successes (and struggles) is not a momentary undertaking. In a new documentary series called Under Her Skin, they explore the lives of six women—aged seventeen to seventy-one—through their artistic process. "An artist holds the tools to express themselves from a place that the artist herself cannot even fully explain or sometimes understand," Kelsey Bennett says.
But the work didn't stop after the final cut. "We immersed ourselves in their lives and it was amazing and extremely intimate," adds Remy Bennett. "But we didn't pick them off the street and then say bye at the end. Each of the journeys has been a gradual, intimate evolution in terms of our relationship with them. It's a continuation."
Under Her Skin tells stories of women by women (the series was produced by all-female production company The Front). But the strongest commonality is not the all-woman cast. "It is that we are all artists," says Kelsey. "We could be profiling a woman, or someone who's trans or whatever—but the commonality is art. Vision can be collective in that way. Because we're also curators, the ability to collaborate helps build trust, they feel part of the process and they know that we won't exploit them in any way."
The concept of the female gaze is becoming particularly strong in photography but remains as important in documentary film. "It's another space where men cannot interrupt us," says Remy. "There need to be so many more documentaries about women because that is really lacking in bridging the gap between the genders," she adds.
Misrepresentation often stems from women's powerlessness to drive the narrative. But the space which the pair crafted on set was possible because of genuine creative collaboration with the subjects. "It is paramount that they were present in the writing process and gave input in how they wished to be portrayed," says Remy. "Because it's their material, they're talking about their lives. The person behind the camera must have a relationship with the subject in a greater way and—I don't want to generalize—but I think women have that gift."
"We are inundated with subliminal messages from the media dictating a woman's worth based on her appearance and body type"
The artists are writing their own history but also styling their own image. Soft femininity is nowhere to be seen, instead their visual language is subversive—see Parker Day's film—sacred—watch Tafv Sampson uncover the poetry of her Native American heritage—and at times anarchically violent. Brooklyn-based artist Hein Koh makes tantalizingly playful sculptures of vagina dentata, weeping breasts and drooping blue balls. The work helps her to navigate the quagmire of being a woman in modern society. In her film, she considers why pregnant women aren't seen as "badass" or "sexy" and says with damning clarity: "women's bodies are never their own."
"We are inundated with subliminal messages from the media dictating a woman's worth based on her appearance and body type," says Kelsey. "These formulaic standards (which I must add, have been defined by men in advertising) function as subliminal conditioning geared towards women of all ages communicating that if we don't live up to a certain beauty standard then we are of less worth to the world."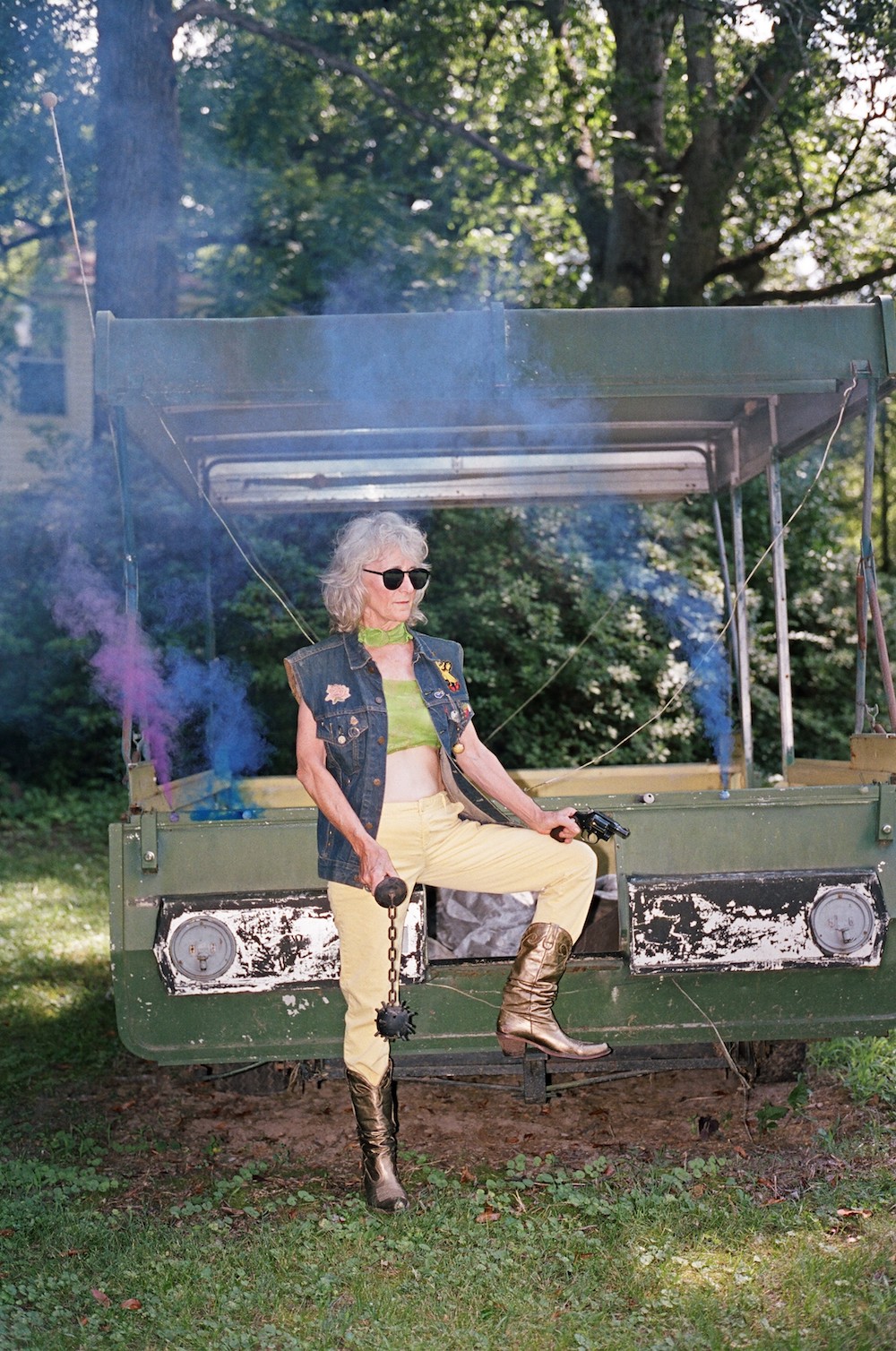 Youth has always held a quixotic stranglehold on popular culture. But what of the older women who are making important, questioning work? The oldest subject in the series, Mississippi street-photographer Jane Rule Burdine, is seventy-one and followed an "unconventional" path. She talks openly about how not having children provided her with the freedom to explore an artistic, independent thread throughout her life. "It wasn't about children or marriage but her life is very full of love," says Remy. "She's seventy-one, beautiful and vibrant and still working. Man or woman, that's inspiring."
But it's not just a fixation on age that can stymie female representation. The art establishment's prescribed set of rules can prevent those operating outside of it from having their voices heard. The Bennetts were especially struck by seventeen-year-old artist Pantetha Abareshi, who suffers from sickle-cell disease and depression but uses illustration to express her pain. As a teen living in Arizona she is "isolated" from the art scene but still has "such a strong voice". "We were overwhelmed by her intelligence and the specificity of her experience," says Remy. "It was so important that we found people outside this accepted 'seen' world. Because of nepotism, the money in the art world, even institutions like universities, the system is rigged."
"These are artists who tap into pain as a resource to create their work, varying artist to artist from personal, chronic, collective, and intergenerational pain."
Abareshi uses her artistic talents not only to overcome this elitism but to transcend the physical pain she endures every day. Using vulnerability as a means of power became a compelling thread in all of the films. "The series is very much about redefining the qualities of weakness so commonly associated with vulnerability," says Kelsey. "These are artists who tap into pain as a resource to create their work, varying artist to artist from personal, chronic, collective and intergenerational pain. They use their pain as a source of strength and it brings them to a place of knowledge and empowerment."
Self-taught artist Linda Friedman Schmidt, who also featured in the series, weaves narrative portraits from scraps of material as a means to understand the intergenerational transfer of trauma she experiences daily.  She was born in a Holocaust refugee camp and had a difficult relationship with her father but the steadiness with which she approaches this pain is intoxicatingly potent. "We have to appear to have this strong shell to be seen in a man's world," says Remy. "When vulnerability is the most beautiful thing to witness."