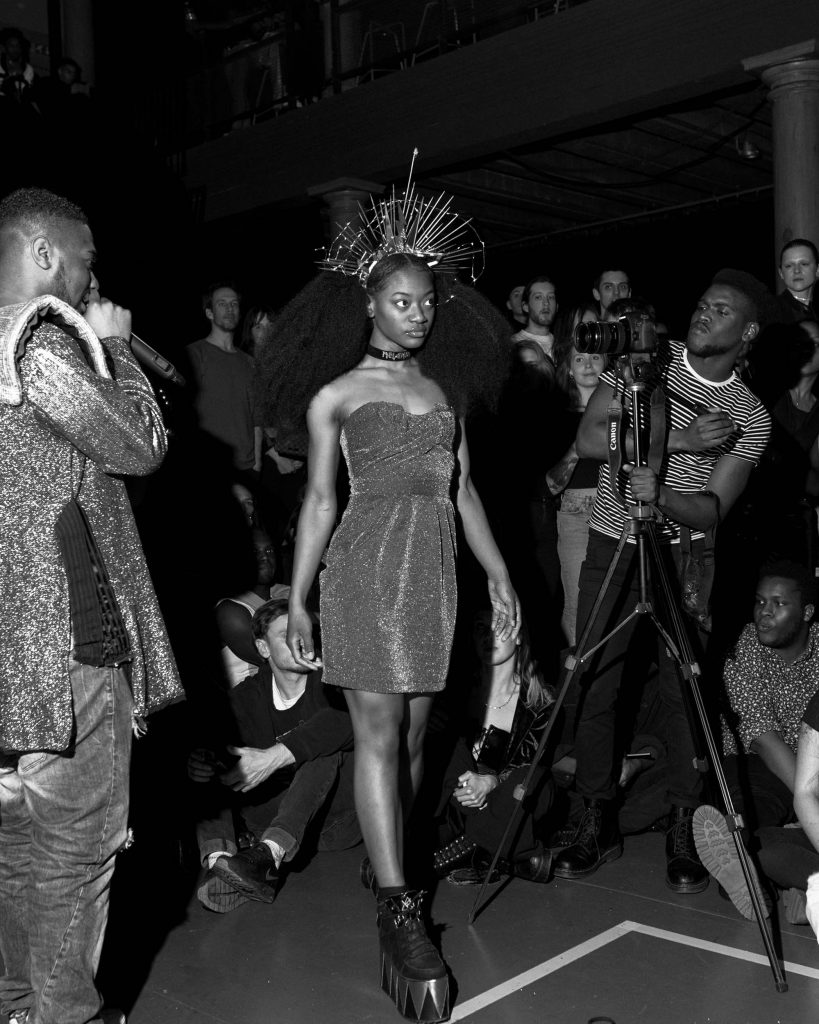 In Opulence, Dustin Thierry uses a deeply personal experience in order to explore the wider realities of queer existence. The ongoing photographic series began in 2013 after the death of the artist's brother, a polysexual man who dreamed of following Thierry to Europe to escape the often rampant homophobia of the Caribbean. The exhibition—which documents queer ballroom culture across Europe—is an ode not only to those forgotten or lost, says the artist, but also to "those who are not yet able to be true to their sexual identity".
Although the work depicts mostly Black and young people of colour in European settings, there are complex postcolonial overtones to these photos being displayed in the Netherlands, an adopted country and sanctuary for Curaçao-born Thierry, but one which has yet to fully reckon with its post-imperial identity—and the social responsibilities it has to the citizens of former colonies. "Black people from former colonies and the Caribbean islands are increasingly racialised and objectified in the Netherlands," Thierry says. Opulence is hidden in the basement floor of the Van Abbemuseum in Eindhoven, and several prints will be enhanced with UV-visible ink: curatorial decisions which gesture towards the experience of concealment and invisibility yet to be overcome by Thierry's subjects.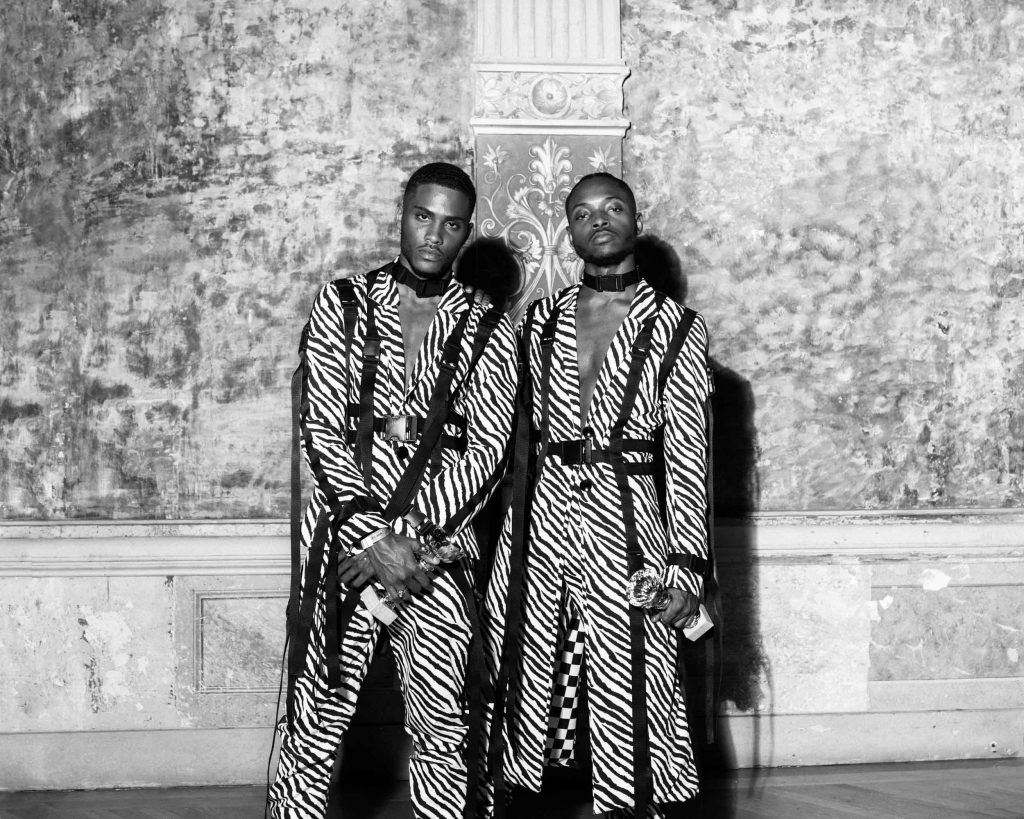 The images feel unmistakably part of the ballroom experience, as if sitters have been briefly pulled away from the parties to pose, before slipping back to the throng. In some shots, this escapism is evident in the expressions: Thaynah Vineyard brings a hand up to their face for the camera, their eyes shut and head gently tilted as if zoning in on a distant sound. In images of the Twinyx Birthday Mini-Ball Vogue Edition, subjects stand intimately together, looking slightly downwards at a performer and oblivious to the lens. 
"Thierry creates an imagined future through which his brother's memory can survive"
Individual portraits allow Thierry to focus more obviously on his subjects' costume and make-up, shifting the emphasis from the anonymity of group hedonism to the quiet power of the individual. Enki Ladurée, Sarah-Lou Maarek and Mother Honeysha West each embody the theme of the event they are attending while also allowing Thierry to experiment with posture, gaze and shadow in a way that reveals the sensitivity of his style. 
Left: Enki Ladurée, Cleopatra Ball Pt.II. Right: Mother Honeysha West, The Olympics Ball, 2019
Through the ongoing experiment of Opulence, Thierry focuses on the communities in Amsterdam, Berlin, Milan and Paris in which his brother would have moved had he come to Europe. In doing so, he creates an imagined future through which his memory can survive. Shot outside ballroom events, with themes that range from "On the Cover of Vogue" to "Cleopatra", these are people and places whose stories hold within them any number of spaces for characters of the future.