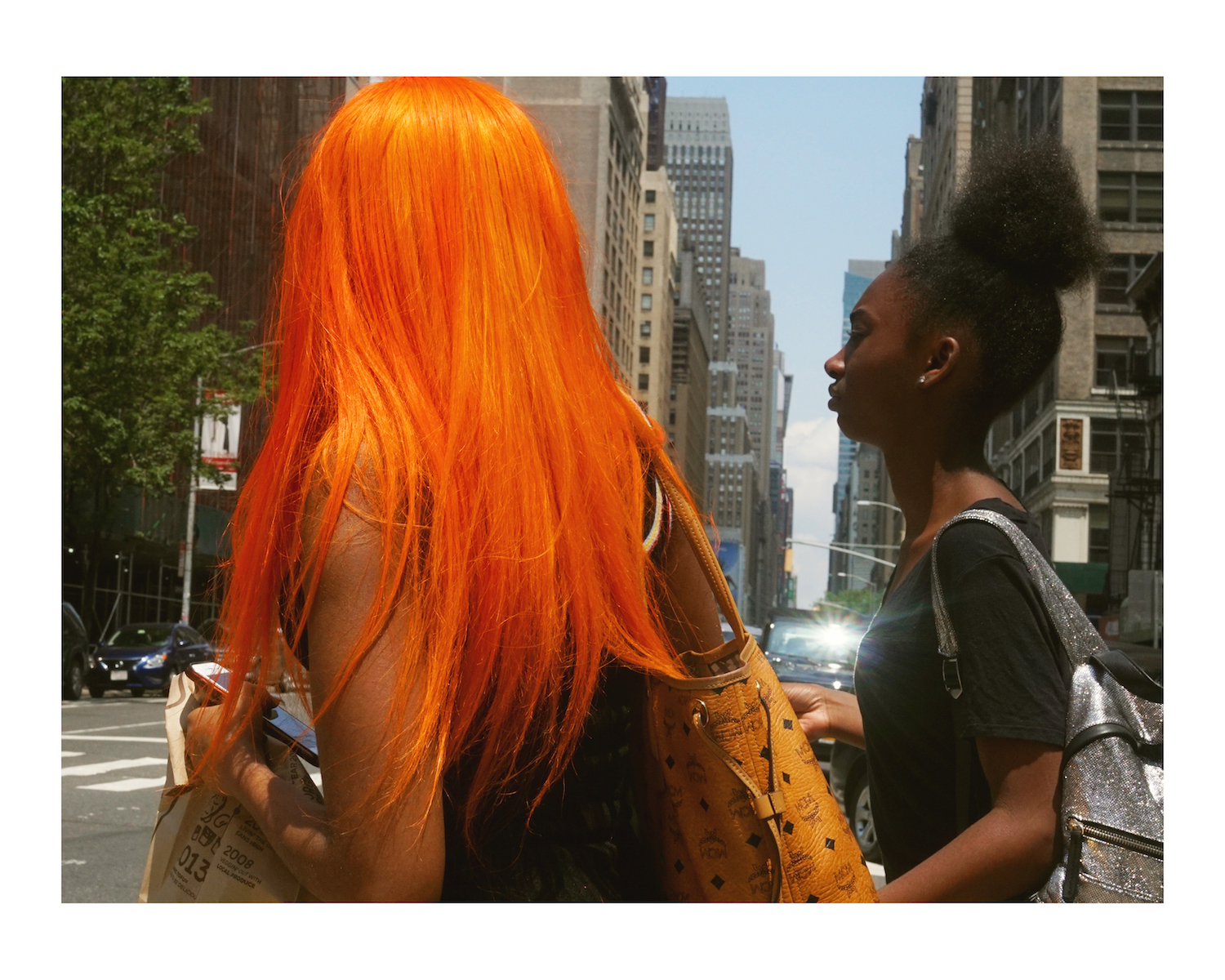 One of the many visual responses to the last two weeks' protests against racism, black oppression and police brutality is The Earth Issue Freedom Fundraiser: a print sale created to raise funds for bail contributions and to support organizations fighting for social justice. 
The Earth Issue is a collective of artists and other creative professionals whose work combines fine art practices with environmental concerns, aiming to use visual culture to drive activism through publications, exhibitions, educational talks and other collaborative projects. The team involved in The Earth Issue—founder, creative director, and print media coordinator, Elena Cremona; co-founder Maela Ohana, an artist and independent curator; fashion and lifestyle editor and independent stylist, Isabelle Landicho; the organization's graphic designer, Dipo Kayode-Osi; head of exhibitions, Elizabeth Fleur Willis—adds that "creativity is one of the most powerful tools to effect social change".
Left: Alex Leese; Right: Jesse Crankson
"Creativity is one of the most powerful tools to effect social change"
Once the callout for the Freedom Fundraiser was made, The Earth Issue wasn't short on responses; it features work donated by more than eighty artists and photographers around the world. After printing and shipping, 100 per cent of proceeds will be donated to bail funds and to the 4Front Project, a UK based youth organization that empowers young people to fight for justice, peace and freedom. The Earth Issue adds that it will "continuously monitor the landscape of organizations needing funds, adjusting to whom we donate every three days based on needs and recommendations from frontliners in the civil rights struggle".
Left: Cian Moore; Right: Hazel Gaskin
Approximately one third of artists who have contributed are black, and in the next batch of prints The Earth Issue will be releasing, the team is "focusing primarily on featuring artists of colour", they tell me, adding that "collaborating with a greater number of artists of colour is an issue that The Earth Issue is actively working on". The campaign took off in a pretty phenomenal way: by lunchtime on Friday 6 June, the day the fundraiser launched at 9am, it had already raised £20,000. At the time of publication, it has raised over £70,000.
The artists who've contributed to the project include Aaron Glasson, Alex de Mora, Alex Lysakowski, Antonella Tignanelli, Brendan George Ko, Jesse Crankson, Camilla Smart, Chiara Zonca, Cian Moore, Cosimo D'Aprano, Dafna Talmor, Denisse Ariana Pérez, Gabriel Rioux, Harley Weir, Jordie Emmet, Luis Lazo, Lynsey Weatherspoon, Maela Ohana, Scandebergs, Yuqi Wang, Zanne Chaudhry and many more.