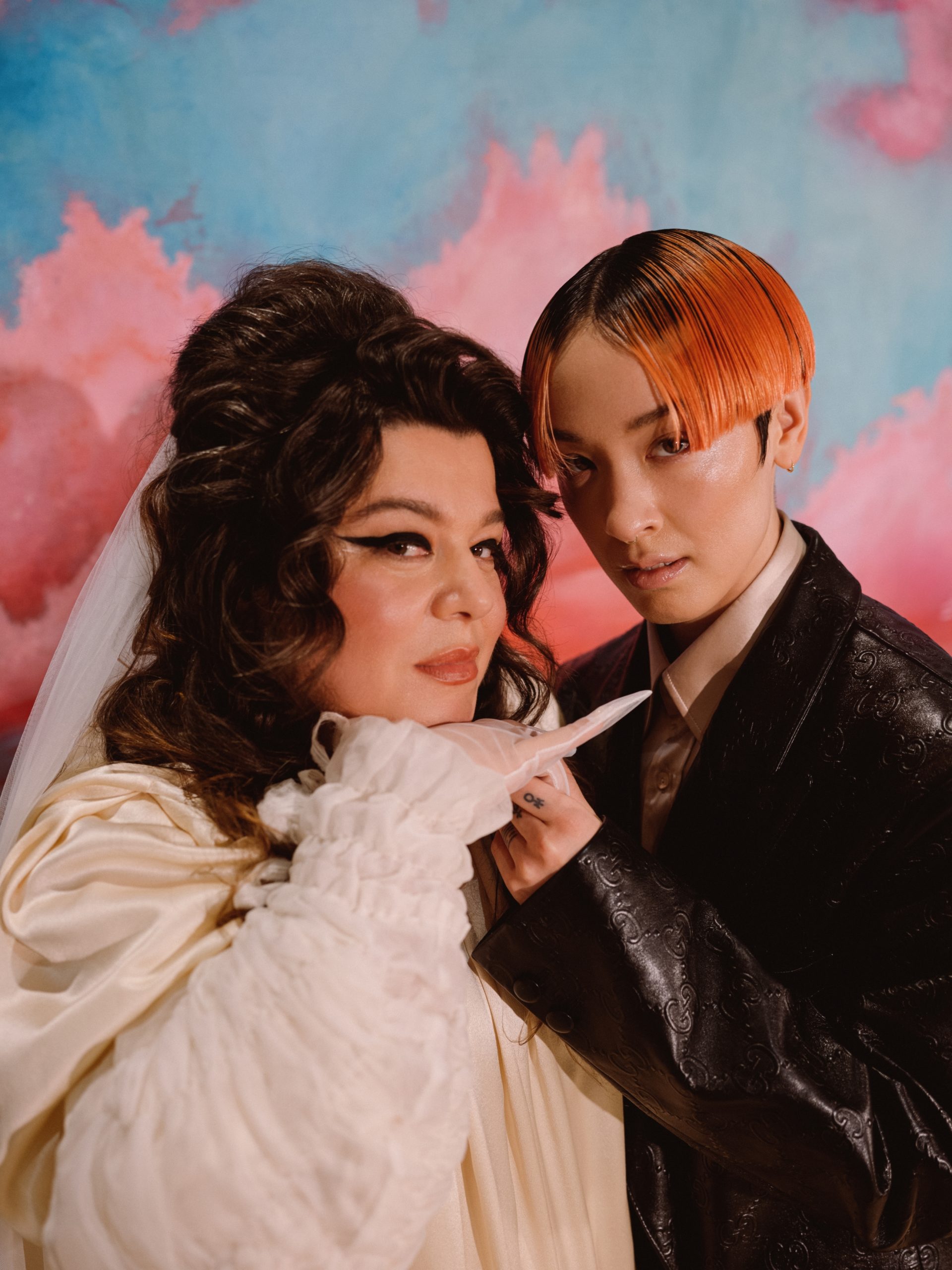 Every issue, Elephant's Encounters section gives artists the space to reflect on their lives and careers, while giving us glimpses of future plans and upcoming projects. Starting things off is our regular double interview in which a pair of artists question each other about what drives their art. Sin Wai Kin and Tai Shani discuss their mutual fascination with gender and identity in a piece accompanied by Hidhir Badaruddin's stunning photo shoot picturing the pair as a typically flamboyant bride and groom.
The pair feature on one of our two covers, while the other showcases their fellow Encounters interviewee Marina Abramović. In her interview the legendary performance artist reflects on the challenges of continuing to make art while growing older, but vows to relish every moment that she has left. Finishing off the Encounters section are interviews with Hew Locke and Wangari Mathenge. The former ponders the nature of art as a medium for protest, while the latter rebels against the idea that understanding her work means understanding her as a person.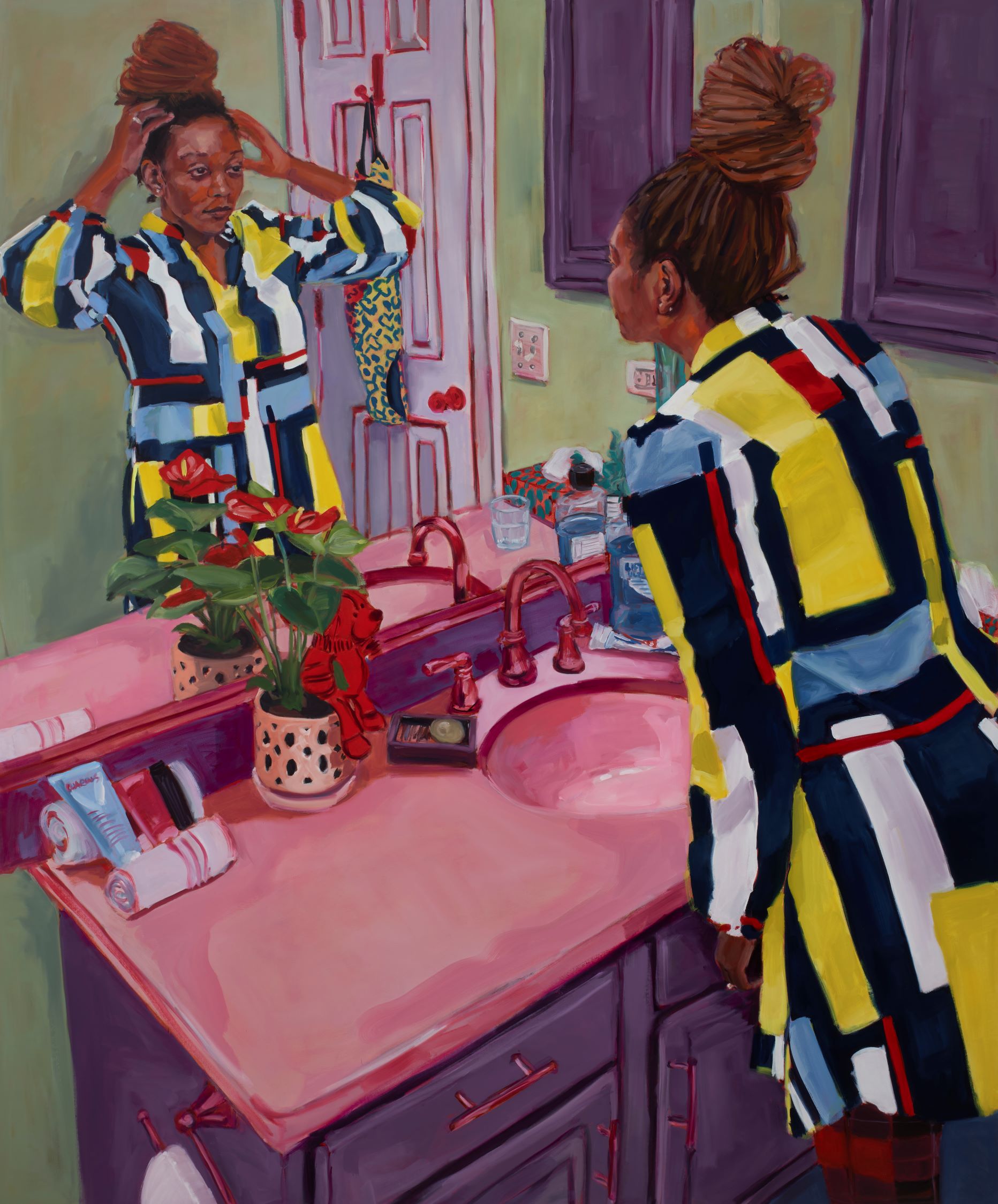 Wangari Mathenge
The Kenya-born artist is famed for her vivid, intimate paintings of people, many of whom bear an uncanny resemblance to her and her husband. She laughs off any idea that these are self-portraits though. "I use myself because I'm looking for a face, and I have one!" she laughs, when Elephant presses her on the point.
Mathenge doesn't believe that people looking at her work should try to glean hints of her life beyond the canvas from the paintings. "Sometimes I question: 'Isn't what I'm giving enough?'" she says. "Why do you feel that the only way that you can connect with my work is by connecting with me?"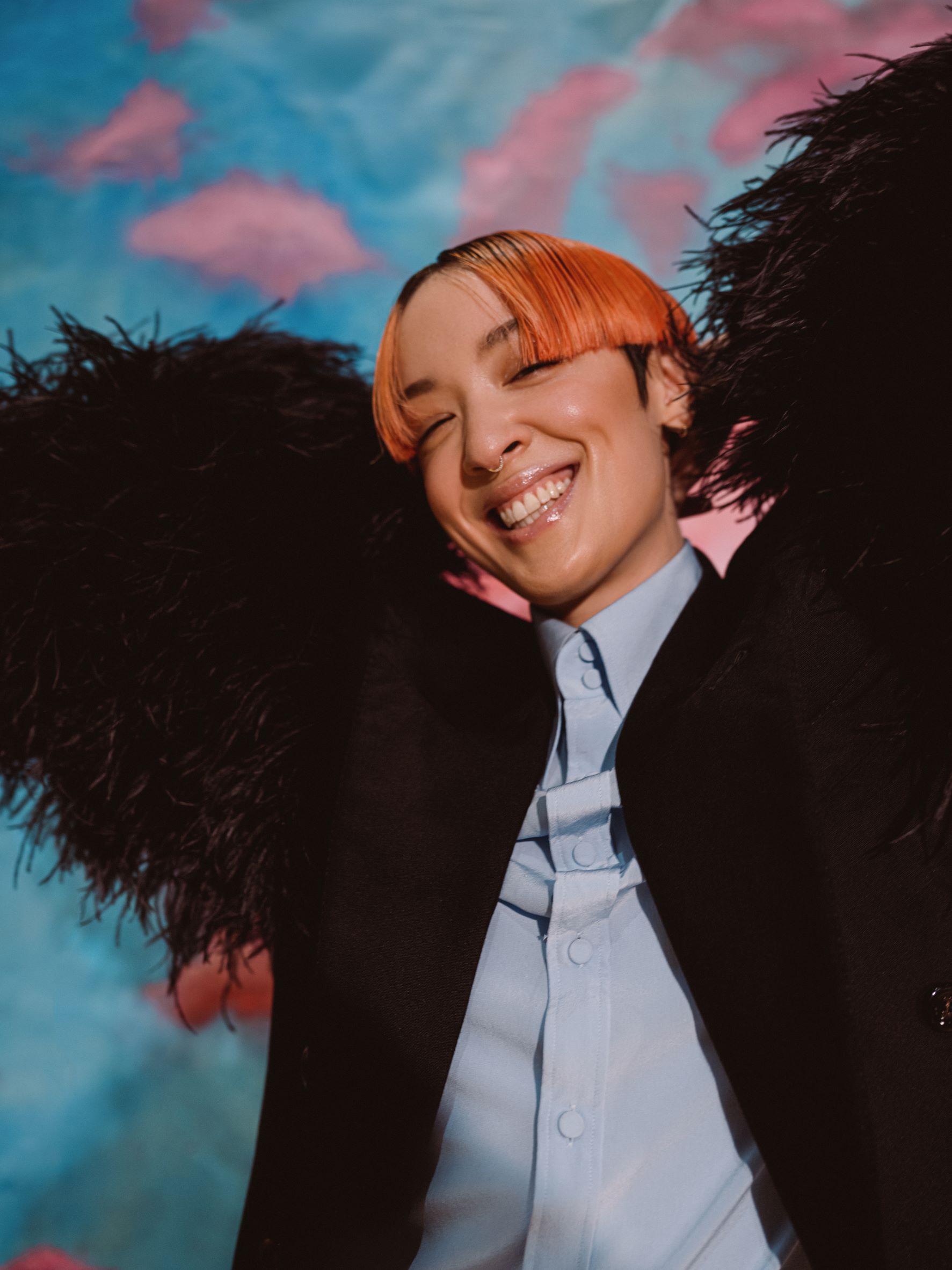 Sin Wai Kin
"I hadn't set my sights high enough… I had become accustomed to expecting the bare minimum from the world around me." The visual artist reflects on their first meeting with Tai Shani, who was a tutor at the Royal College of Art when Sin was a student. "Now, I'm always trying to expand and transform and be the best version of myself," they continue. "This is not even my final form!"
The pair discuss the ways that their work has evolved and changed, both embracing the need to accept change as part of what they do. "To have a truly feminist, queer, post-colonial practice you must be constantly open to change," they tell Elephant. "No one is going to be right their whole life through, that is not the narrative we live in."
Tai Shani
Obsession plays a large role in the artist's work – she tells us that she wants audience's to be so wrapped up in her work that they simply can't look away. "If an audience member leaves I take offence, but I also ask, 'What was wrong here, why didn't it captivate you?'" she says. "Ideally, I'd like to control the temperature and even the smell. Years ago, I did a performance of Cube of Flesh, and brought hundreds of bubblegum-flavoured air fresheners. The whole warehouse was filled with this disgusting aroma."
Together she and Sin Wai Kin discuss the nature of reality and imagination, rebelling against the restrictions that society traditionally imposes. "Imagination is the lover of revolution," she declares.  If you look at counter-revolutionary forces, or fascists, they lack imagination. They say, 'We live in a natural world. Oppression is natural, money is natural, we need gender, this is inescapable order, and it must be sustained.'"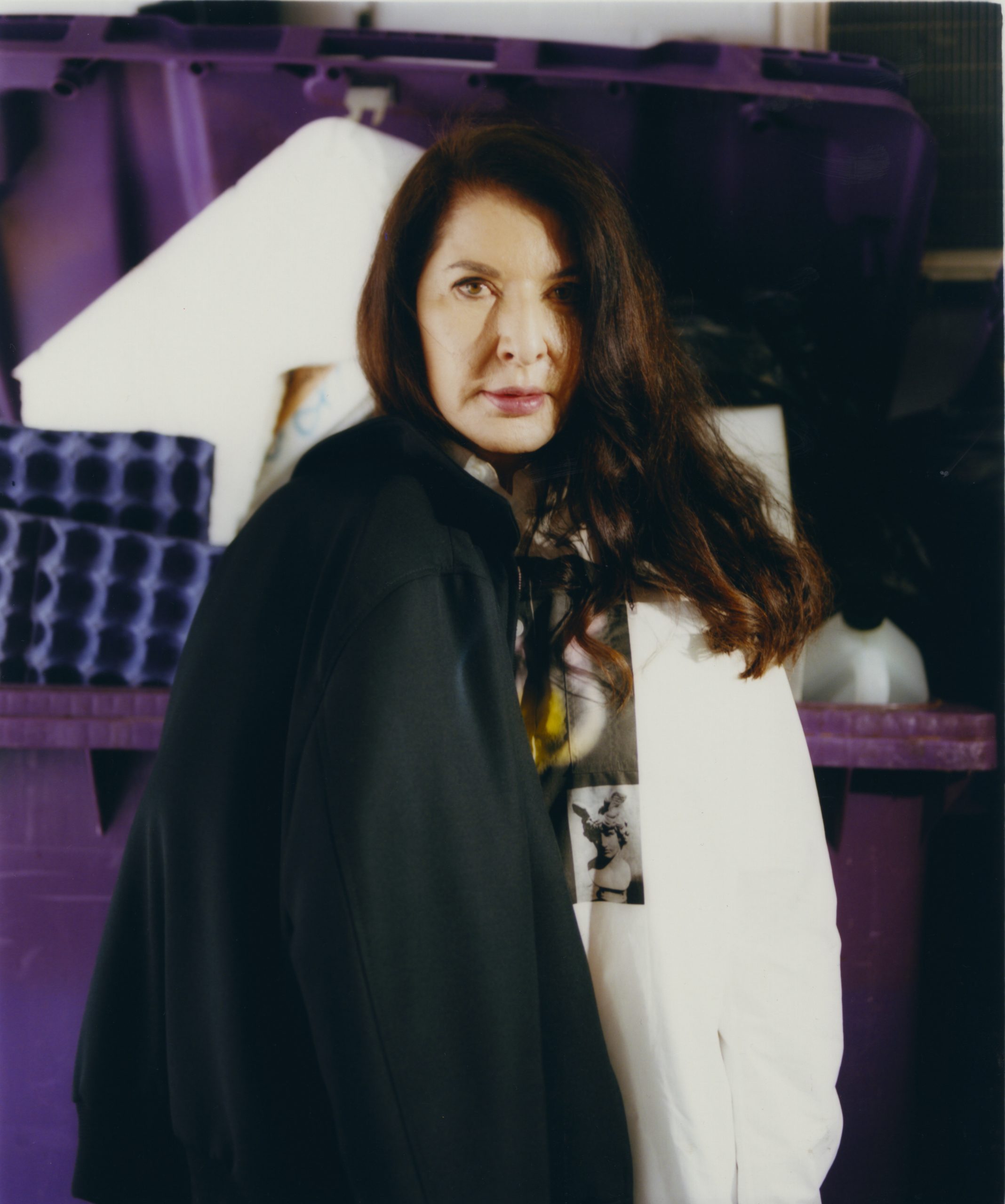 Marina Abramović
Her work may often express a fascination with death and pain, but in person Marina Abramović feels like  a spirit of fun and life. "I am very into Tibetan Buddhism and thinking about dying every day is not the way to enjoy life," she tells Elephant. "I am not thinking about dying as a longing exercise, I'm just thinking 'My god, if these are my last days, let's have the best time.' Even in the most difficult times in my life, I try to find something positive. Often this is through humour."
Now in her seventies, she talks happily about her relationship with younger artists. "I think the young generation is incredible," she says. "I can give them some of my wisdom but they can give me a sense of the time in which they live. It's an exchange."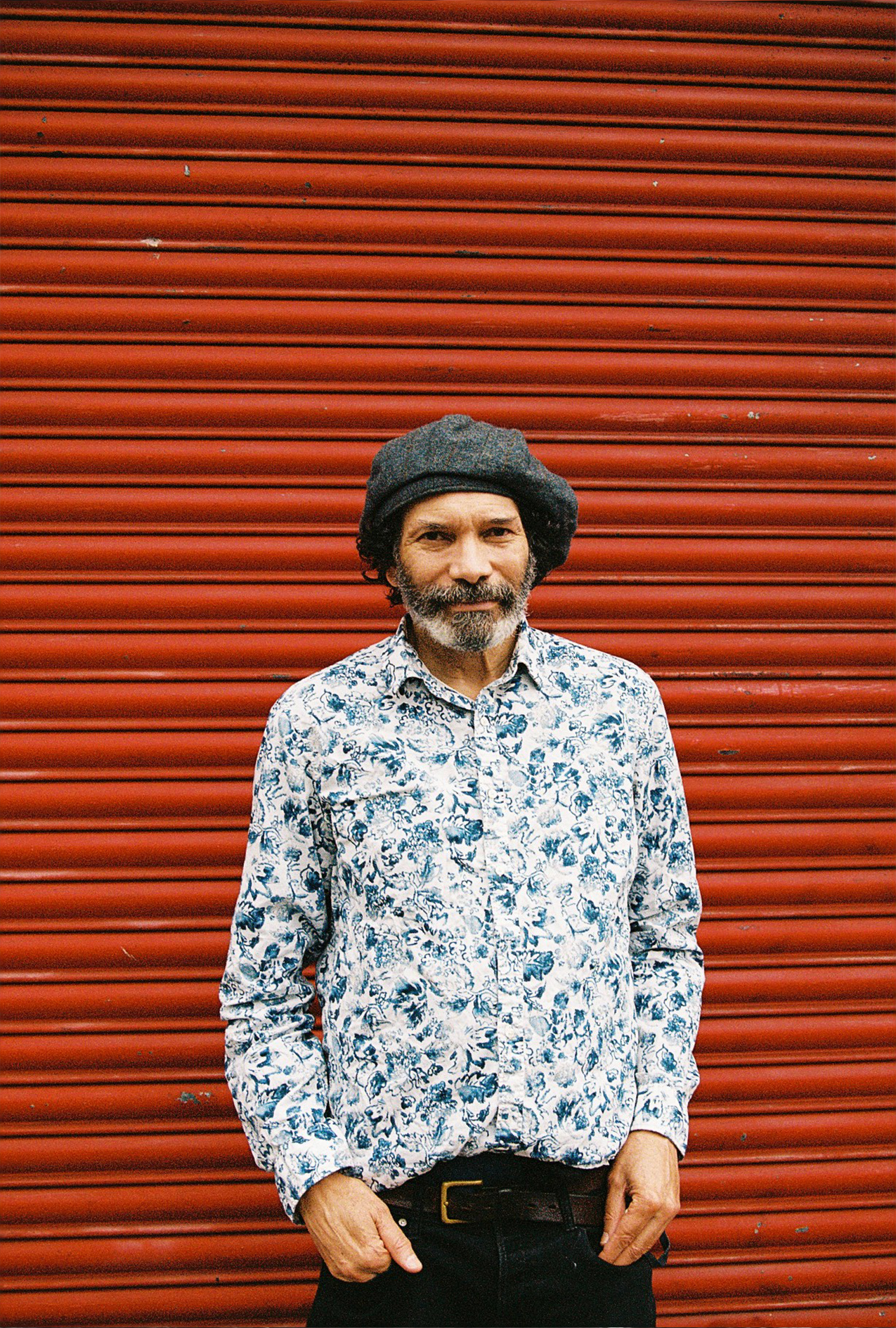 Hew Locke
The London-based artist has courted controversy with his displays of "mindful vandalism", photographing monuments and statues and then decorating the resulting images with garish regalia that calls their status into question. "It's something that's not going to get me chucked in jail," he laughs. "I'm interested in doing something which doesn't necessarily satisfy somebody who wants the thing gone but will certainly piss off somebody who wants it there, someone who thinks the past was glorious."
Locke's fascination with the past and our perception of it threads through the interview. "If I wasn't an artist, I would've been a historian," he tells Elephant. "I'm interested in power, in who controls things, but also in looking at the past and how we interpret it today."
Elephant Spring Summer 2022
Pre-order now exclusively via Elephant Kiosk
PRE-ORDER NOW