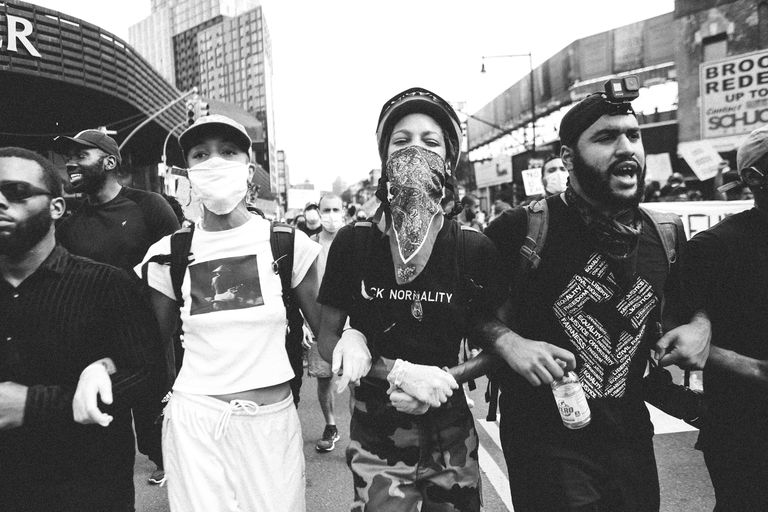 Mel D Cole may have just won the Editorial Photographer gong at this year's International Photography Awards for his bustling, panic-stricken image of the storming of the Capitol in January, but American Protest documents that day's antithesis: waves of Black Lives Matter protests in the summer of 2020.
New York-born Cole began in his native city before travelling to Washington, DC, and Richmond, Virginia, to document the protests. His black-and-white images feel monumental, often capturing moments of direct confrontation between police officers and Black protestors. The sense of history in the making is clear. Cole puts it simply: "Shooting the Black Lives Matter movement is the most important work of my entire life." (Ravi Ghosh)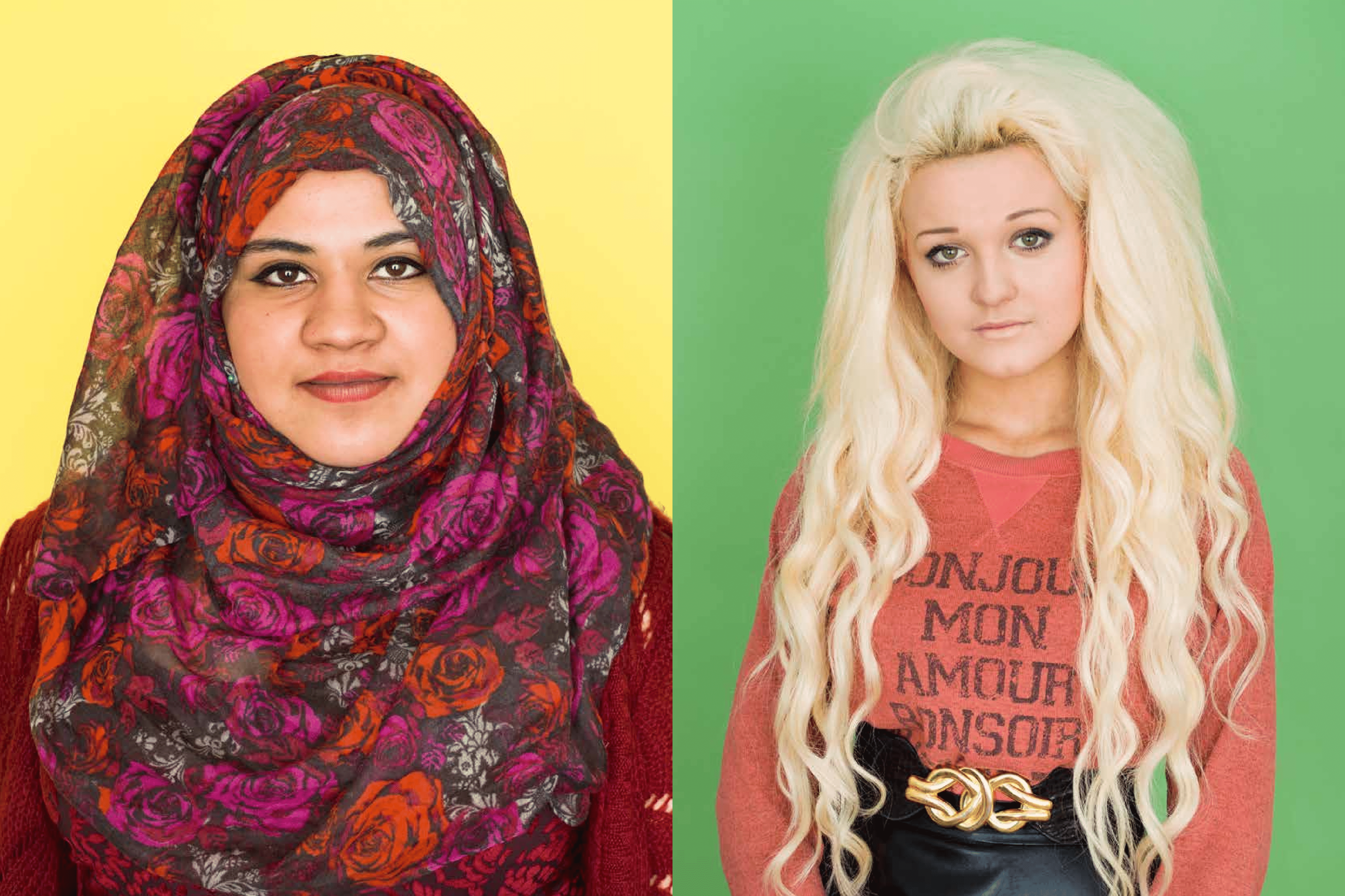 Teenage girls, all dressed up with nowhere to go, populate these vivid images of young British women, captured before the camera on the cusp of adulthood. From 2013 to the present, photographer Casey Orr took a pop-up portrait studio to town centres around the UK on Saturday afternoons and invited listless teens to pose for her.
The more than 600 images which resulted conjure an evocative portrait of self-expression and personal identity. Within the formal setting of the photo studio, they perform for the lens, whether hunching moodily into an oversized tee or smiling brightly with make-up carefully applied for the evening ahead. In that moment as the shutter clicks, any number of imagined futures feel possible. (Louise Benson)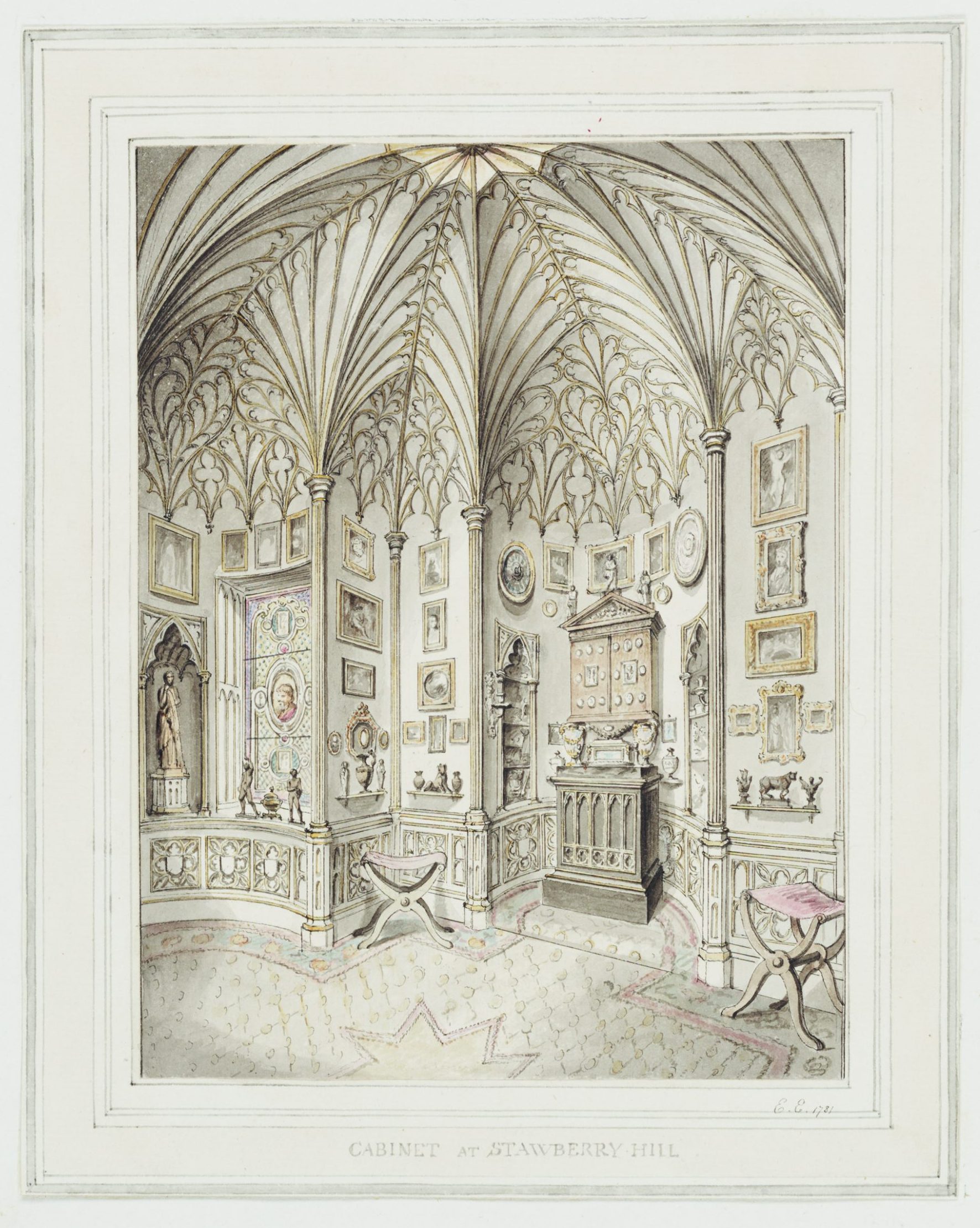 Moving far beyond its Germanic roots and the Victorian predisposition for the macabre, Roger Luckhurst's new book considers the many different ways that the visual language of 'the gothic' has permeated our consciousness.
He considers crumbling architecture and suburban sprawl, demonic possessions and sci-fi invasions, ancient prints and contemporary art, as well as an expansive roster of films that have captured a sense of uneasy creepiness. It is sure to send a shiver down your spine. (Holly Black)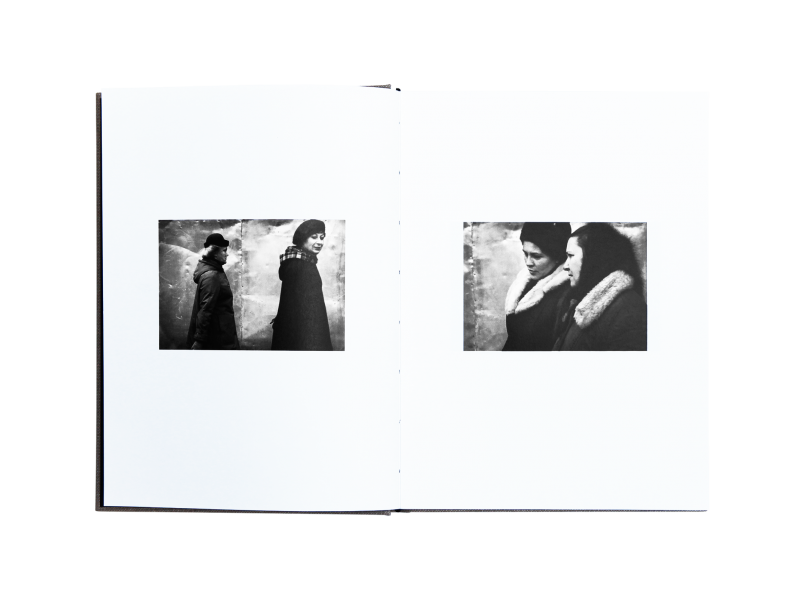 Simple, poetic encounters between two people (and often animals) are the focus of Pentti Sammallahti's photographs, inspired by Me Kaksi, a 1920 collection and poem by Finnish modernist writer Aaro Hellaakoski ('Me Kaksi' translates as 'us two').
Shot over more than 40 years across the globe, the images are a serene scrapbook of chance encounters and staged partnerships, most impactful when involving a third component: the varied landscapes, parks and forests of Europe and beyond. (Ravi Ghosh)
A dense web of images is woven together by artist and photographer Zora J Murff, an Assistant Professor of Art at the University of Arkansas. Murff's practice draws together disparate references to reflect the experience of being Black in America in the 21st century, creating a tightly constructed portrait that is at once carefully interlinked yet oppressive.
Using his previous experiences in psychology and social work, alongside a visual language combining archives, portraiture and autobiographical accounts, Murff confronts America's uncomfortable relationship with power, privilege, violence and race. The new book is accompanied by an exhibition at the Webber Gallery in London, At No Point In Between, following its success at the 2020 Rencontres D'Arles. (Louise Benson)