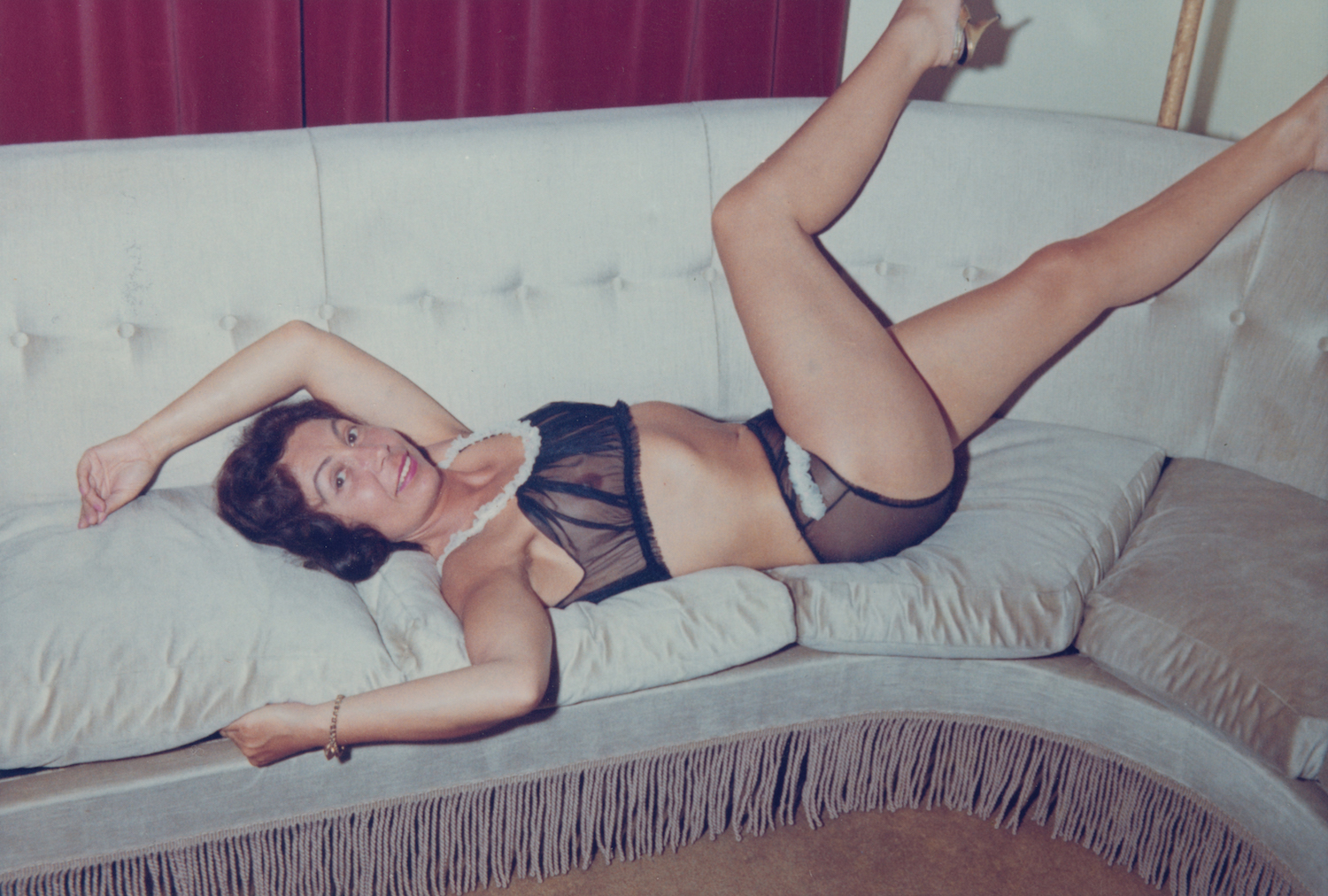 When an email pops into your inbox with a subject line as succinctly brilliant and baffling as "sexy sofa", from none other than Erik Kessels, you'd do well not to ignore it. This alluring lounge staple is the sort-of star (though actually more of a McGuffin) in a beautifully endearing, strangely poignant new book from Kesselskramer Publishing's In Almost Every Picture series.
The series began in 2001, and this tale of love and furniture is the sixteenth under that umbrella, which began when Kessels—the Dutch artist, designer, curator and creative director—decided he wanted to make a "novel size", image-led book. He wanted the books in the series to be ones that "you have to read by looking at the photographs", and to end with a short text.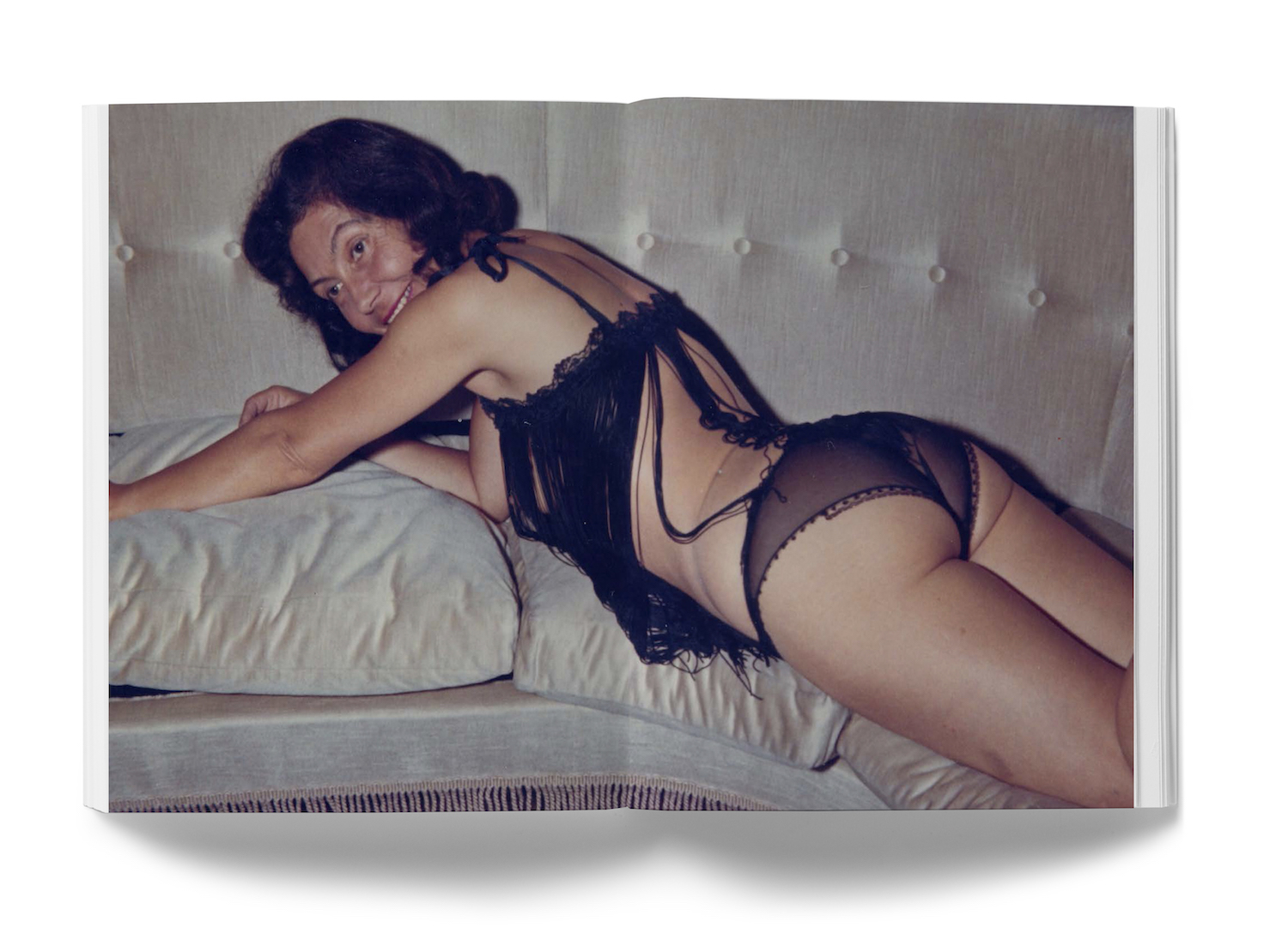 Previous editions have focused on Oolong, a Japanese rabbit with an unusually flat head, all the better for balancing things like waffles, toilet roll etc. on; a woman who collected and documented all of her passport photographs over some sixty years; and a series of images delineating one family's failure to photograph their little black dog. All the books in the series present found photography, celebrating the vernacular style and the fact that how images are read, and how they manifest, can transform significantly with time and circumstance. "For me it is important to take the photographs from their original context and show them again in a new one," says Kessels. "People start to re-look at these images in a new way."
"The love and intimacy between husband and wife is really beautiful to see"
This latest book narrates a tale that's equal parts erotic, eccentric and endearing. In beautifully amateurish (and I mean this in nothing but a good way), soft-edged, muted tones, these photographs were created over a decade, from 1965 to 1975, by a couple called Noud and Ruby. The pair passed away several years ago, but one of their daughters contacted Kessels through a mutual friend, having been aware of the In Almost Every Picture series. He was given the entire archive. The collection consisted of hundreds of images of Ruby, shot by Noud, in softcore poses taken in an array of situations: on holiday, outdoors, in hotels and often in their marital home.  
While Kessels liked the images, he was struggling to find a narrative to guide a book, until he landed on the sofa. Said couch was shown in one image, with a text caption beneath it saying that the couple "wanted to christen this new sofa", Kessels explains. "This was my key to the story of the book."
It is designed in the same way as the rest of the series, which takes a uniform approach to size, typography (Times New Roman) and layout. Kessels says he tries "to make the design 'secondary' to the images, which have to tell the story in a narrative way". The publications are differentiated by their colourways and paper stocks. For this one, the paper is silky, like a slinky negligee, and the colour palette is a dusky blue to match the cover image, which is nothing short of incredible. It features Ruby half-backdropped by the heavy draping of a plush, deep red curtain, one leg on the sofa cushions, and the other provocatively propped onto its back. She half turns towards the lens, winking then at her husband, and now at us the viewer, in a way that's adorably coquettish. "I thought that this was the most monumental image for the cover and for what is about to come in the inside of the book," says Kessels.
"I try to make the design 'secondary' to the images, which have to tell the story in a narrative way"
In this image, we see an encapsulation of the narrative of the entire book. Their home and its furnishings are the assembly cast of the story of their life, from the chintzy lampshades to the suggestively soft textures of velvet, plush and lace. This is about interiors, those of their home and their marital life, drawn together in a collection of images that have crossed the rubicon from private to public.
"To focus on the sofa and their new living room makes the story of the book very revealing in my opinion," says Kessels. "We live in a time where we consume images like fast food. I try to focus on the story in this book and ask people to 'pause' at this series of images and 'digest' them slowly… the love and intimacy between husband and wife is really beautiful to see."