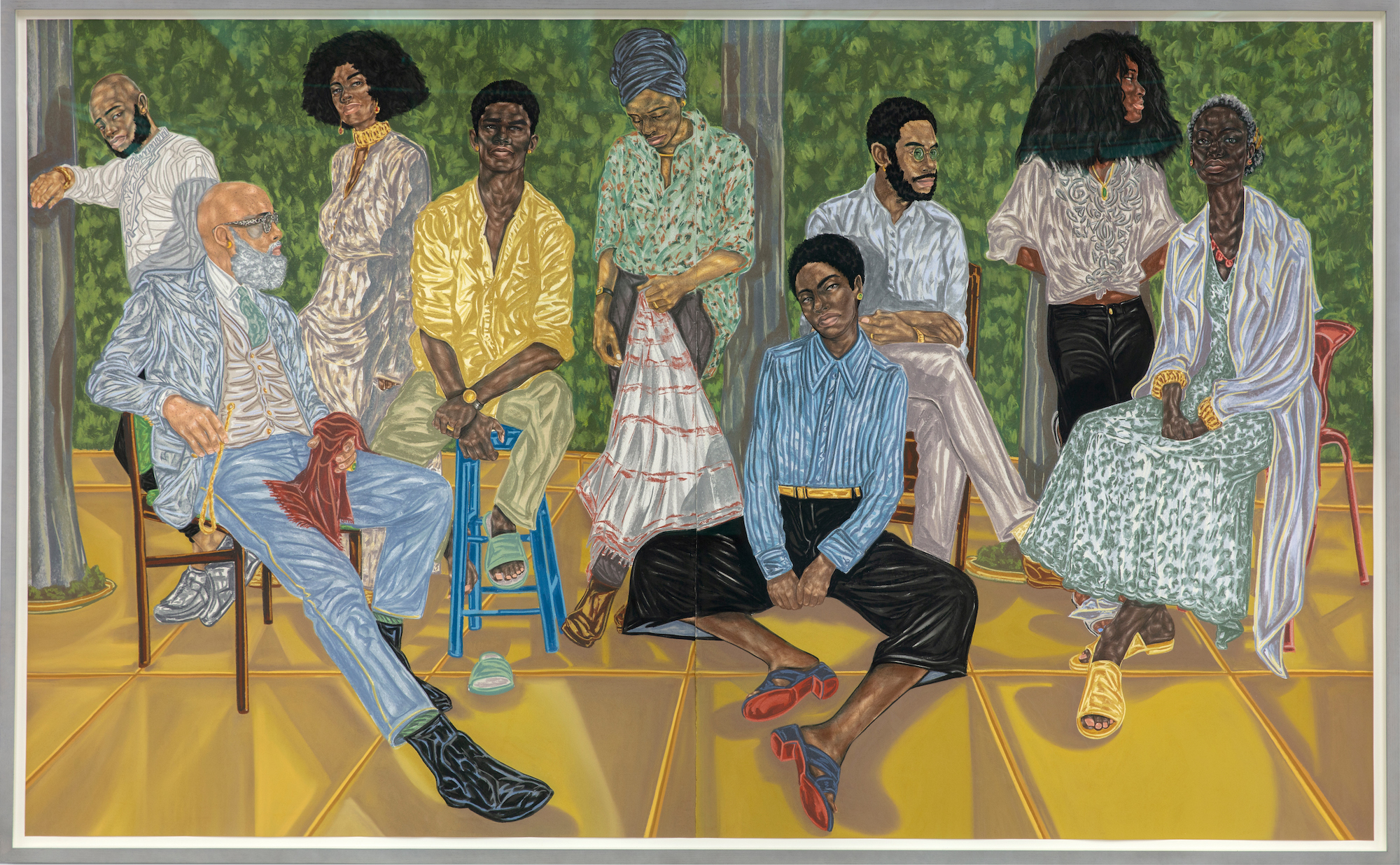 If you are hooked on Toyin Ojih Odutola's mark-making, her new monograph allows you to traverse all that beautiful terrain up close. You can reside alongside her characters and return to them, falling into the portraits "the way one falls into the tub after a long day", as the artist herself suggests.
The UmuEze Amara Clan and the House of Obafemi is a close and prolonged encounter (even in a bathtub) with the figures and stories Ojih Odutola has developed over the years around the two titular Nigerian families. This book presents the celebrated fiction across four carefully arranged chapters, an opportunity to ruminate at length on some of the artist's celebrated works, to stare back at those gazes, to notice all the multi-layered details in the drawings, the elegant garments, the capacious interiors.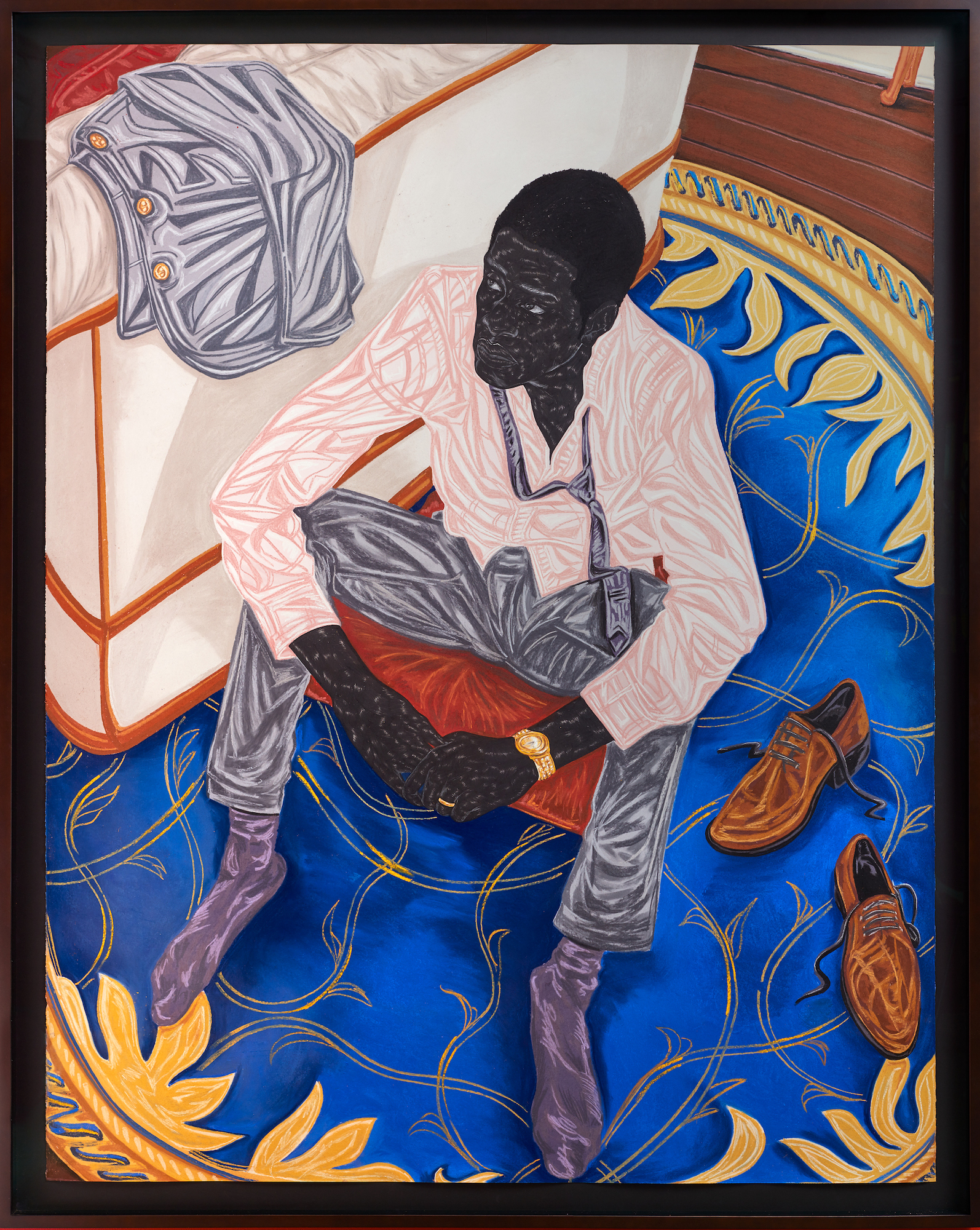 This monograph (the seventh publication the artist has released) is a generous gift to the reader, revealing a lot about Ojih Odutola's process. It's a decidedly intimate affair: journals, highly detailed sketches for the family characters and their backgrounds, handwritten footnotes and annotated drawings, and reproduced sketchbook pages showcase the profundity of Ojih Odutola's thinking.
"How we cover our bodies and arrange them in space is part of how we communicate identity"
In one handwritten entry, penned in red, the artist notes something that is at the heart of her work, and articulates the pleasure and power of her portraits. "How we cover our bodies and arrange them in space is part of how we communicate identity, and it's an integral part of how we read other people and process the world," she writes. "Stripping that away in the context of art gives us room to think about who we are without all that, and how we come to know others in both public and private spaces, a distinction that is increasingly indistinct."
Charlotte Jansen is an arts journalist and author, as well as Elephant's former editor-at-large