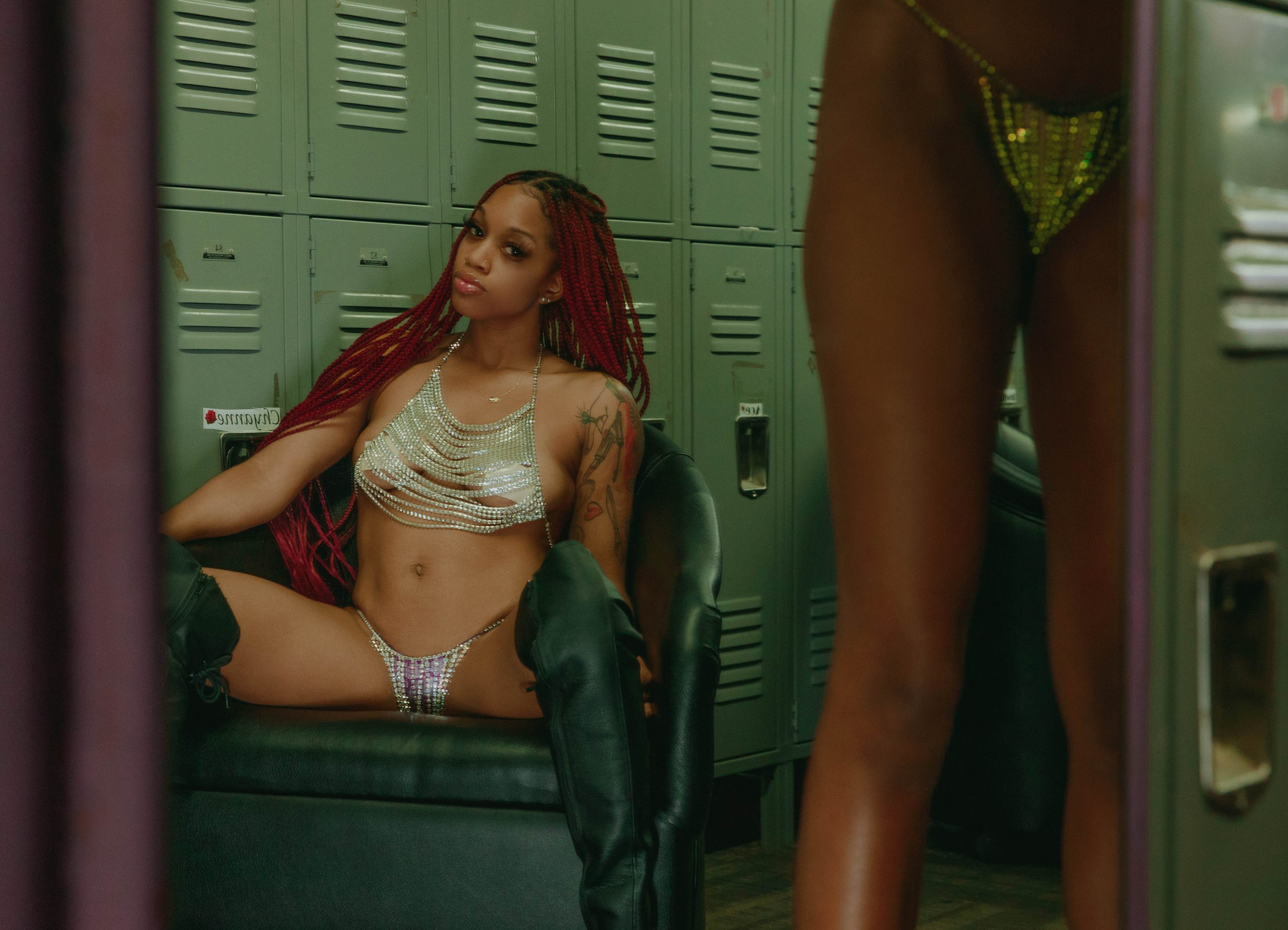 When Cleveland-born photographer Adrienne Raquel moved to Houston, Texas, at the age of just 17, she immediately grasped the cult status of Club Onyx, a strip joint that billed itself as Houston's finest. After relocating to New York, Raquel dreamed of returning to make a project with the women of the club. Eleven years after she first arrived she finally returned to Houston in 2018 to do just that. The resulting pictures are now brought together for the first time in an exhibition entitled ONYX, opening this week at Fotografiska, New York.
Glossy and seductive, Raquel's photographs embody complete and all-consuming fantasy. They recall the 1990s and early 2000s, referencing the "hip-hop video vixen era" that inspired her when she was growing up. As a young Black woman, Raquel would pore over hip-hop magazines like The Source and XXL and religiously watch shows such as TRL (first broadcast on MTV in 1998), in awe of the women she saw. Raquel has since made her own way into the scene she previously watched only from afar, having transported the likes of Lizzo and Lil Nas X into the dreamy, candy-coloured worlds she creates.
Photographed both on and off stage, the women in ONYX are represented as firmly in control of their own image. They move naturally through Raquel's pictures, as the photographer's female gaze seeks to reveal not just their heightened portrayal of glamour onstage, but the vulnerability behind it too. Some of the women dance for their photographs, their limbs wrapped around poles, poised and steady. Others are shown in moments of reflection, counting cash, looking off into the distance, or staring directly into the lens. All of the women are photographed alone, with no customers present. The decision to shoot them alone was an important one. As Raquel explains in an accompanying text, she sought to capture "the essence of each entertainer from an empowered, artful perspective." In this way, she situates each of the women as the protagonist of her own narrative.
"The photographer's female gaze reveals not just their glamour onstage, but the vulnerability behind it too"
"I am endlessly inspired by femininity and the beauty of the female form," Raquel says, and later explains how, "ONYX tells a story in the heat of the moment." During her time at the club, she photographed her subjects intuitively and immersed herself in the atmosphere of the place. As she allowed the movements of each woman guide her, she found herself celebrating them for both softness and strength.