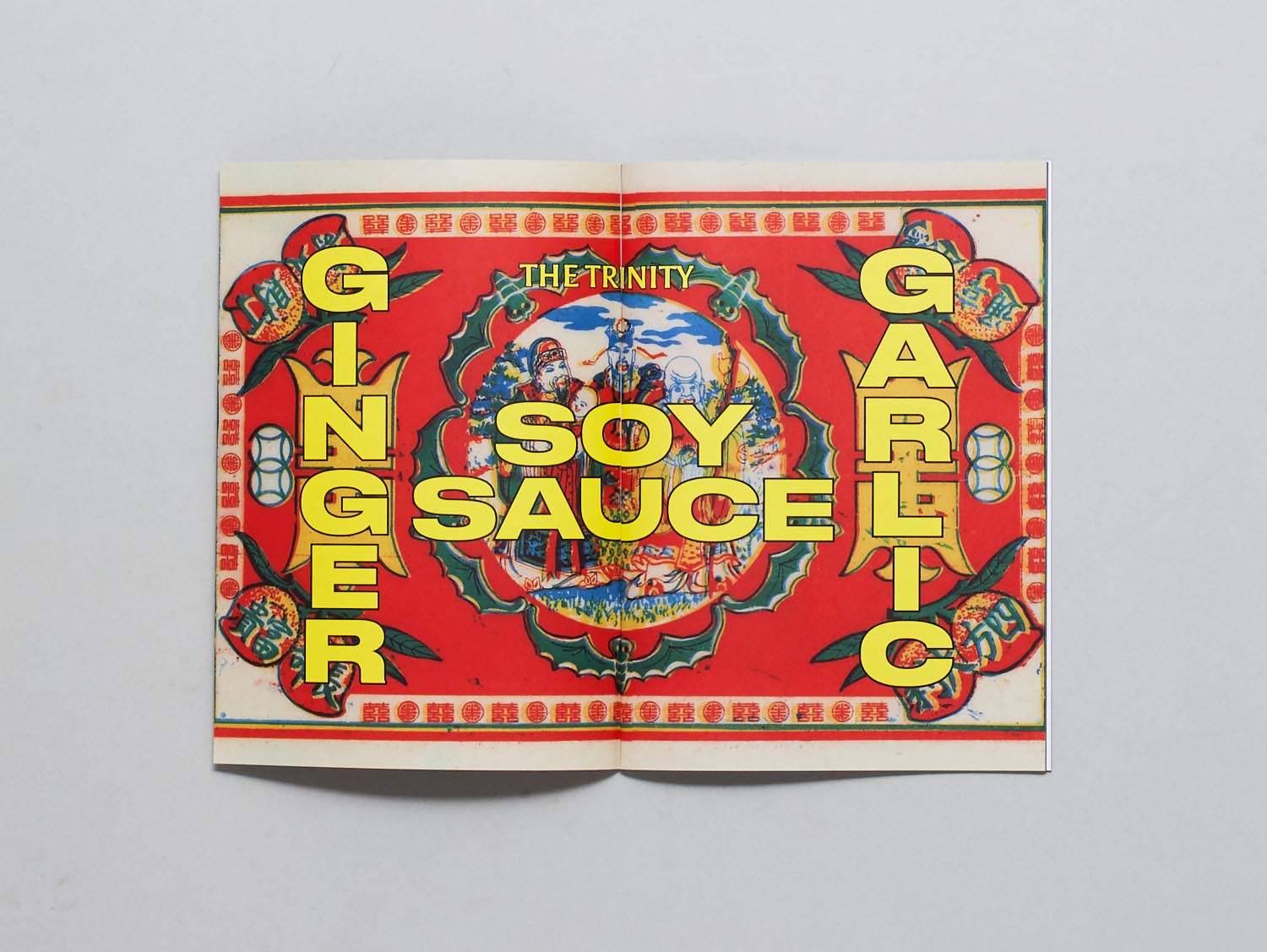 What Is FatBoy?
FatBoy Zine is a gorgeous zine that bills itself as "a greedy attempt to document a very small part of Asian food". Acting part as a cookbook, part as a personal diary for its creator, the zine's first issue includes nine recipes (including Philippine staple Adobo and Chinese fried chicken) from Hong Kong and the Philippines, examining "the connection between location and culture and how 'fusion' food can be a misleading term for some". More broadly, the publication sets out to document from a very personal standpoint how "for, culture and growing up impact on each other".
Remembrance Joss Paper, photographed for Fatboy zine
Who's Behind the Magazine?
FatBoy is the brainchild of Christopher O'Leary, a graphic designer by trade who currently works as a "lead designer for strategy and transformation" at Warner Music UK. O'Leary was born in Hong Kong, moved to the Philippines for just under two years at eight, then to Liverpool when he was ten years old.
Buttercream crackers, photographed for Fatboy zine
O'Leary began working on the mag in April 2018. "I wanted to put together a family recipe book for fun," he says. "In Philippine families, no one measures or writes things down—you just watch and figure it out, so I wanted to write it down for personal reasons." In November that year, O'Leary's mother suddenly passed away. "It was incredibly difficult," he says. "As a creative you expect to be able to express these things, or find an outlet, as that's your day job. But I struggled in what to do, how to express it and come to terms with it. I started going back and forth with the recipe book and put it together for myself."
Surely it must have been rather nerve-wracking showing his family such a personal, yet ultimately public project? O'Leary says, "I was a little terrified that they might not find it an honest approach [to grief], but they've been nothing but supportive, offering to help chip in with new recipes."
O'Leary's partner Emily Leonard, a photographer, shot the imagery for the zine.
Why else should you read it?
For one thing, the design. The look and feel of the mag is inspired by the bold colours, wild patterns and typography of Asian product packaging. "I didn't want it to feel like something precious," says O'Leary. "I don't think with cooking the outcome should be precious; it's more about the process of making something and sharing it with other people."
To make the images for the mag (as well as the food that the recipes set out), O'Leary and Leonard spent a few days roaming around London's Chinatown. The packaging designs were suddenly seen anew—"that lovely moment, like 'Wow!'," says O'leary. The packaging designs just "seemed right" to inform the zine more broadly, he adds: "It didn't feel forced." The patterns and colours from the packaging were scanned and used with a wild abandon that's visually arresting, yet somehow incredibly cohesive.
Leonard's photography deliberately eschewed neat, manicured layouts and precision in favour of natural light. It's hoped that the next issue will be out this summer, and that from now on each issue will focus on a single seasonal ingredient.
Christopher O'Leary and Emily Leonard, FatBoy zine