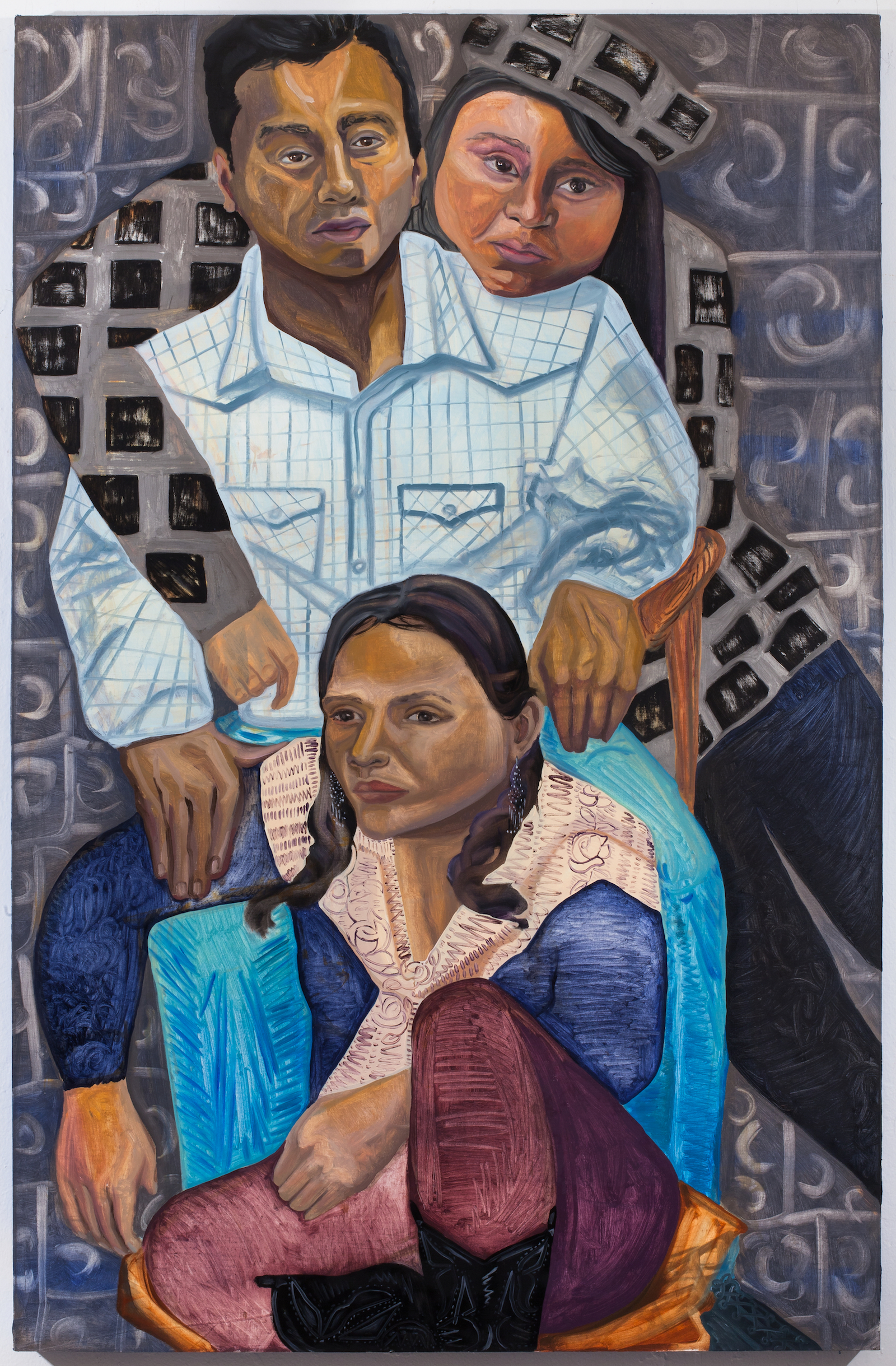 When the Home Office's door shut in my family's face in September last year I felt overwhelmed, and a sense of hopelessness, frustration, anger and disbelief. I was born in the UK and I have lived here all my life. I've enjoyed the freedom a British passport brings for three decades. I never had to think twice about travelling, and I've never been denied entry anywhere in the world. As far as I was concerned, borders just meant waiting in lines.
My partner isn't British and hasn't always assumed the same sense of freedom. His Israeli passport makes it impossible for him to access certain countries, and all of the borders around his country as he grew up were closed. He has been held in pens like a chicken at borders, threatened and accused by aggressive Border Police and treated like a criminal.
Yto Barrada, Rue de la Liberté, Tanger 2000, from the series A Life Full of Holes: The Strait Project, 2000, Edition 5, C-print 2000
And yet, as it turns out, we're among the lucky ones: literate, educated and employed; but you become angry and bitter in the process. As well as costing more than £3,500 to apply (for a family "leave to remain" visa valid for two-and-a-half years, and non-refundable if rejected) I learned that the UK government's policy contravenes human rights—there is no visa for a foreign parent to live with their child here, unless the parents are separated and can prove they live apart. Our current system favours the wealthy, the able and the empowered. It ignores systemic injustices and prejudices, and the nuances of real people's lives. I haven't stopped thinking since about the people whose situations are much worse than mine. People miss births, deaths. Families are ripped apart. Jobs and homes are lost. I think about the migrants who, knowing how impossible our system is, froze to their deaths in the back of a lorry.
As we teeter on the verge of Brexit, the reality of borders is going to hit many British people. Why does migration continue to feature so heavily on political agendas? What does exile feel like, and how can you explain it, to someone who has never been through it? How can we deal with its enduring consequences? There are as many different migration stories as there are humans, and a global community of artists and curators are seeking ways to articulate their own experiences of migration and exile, from the painful to the transformative.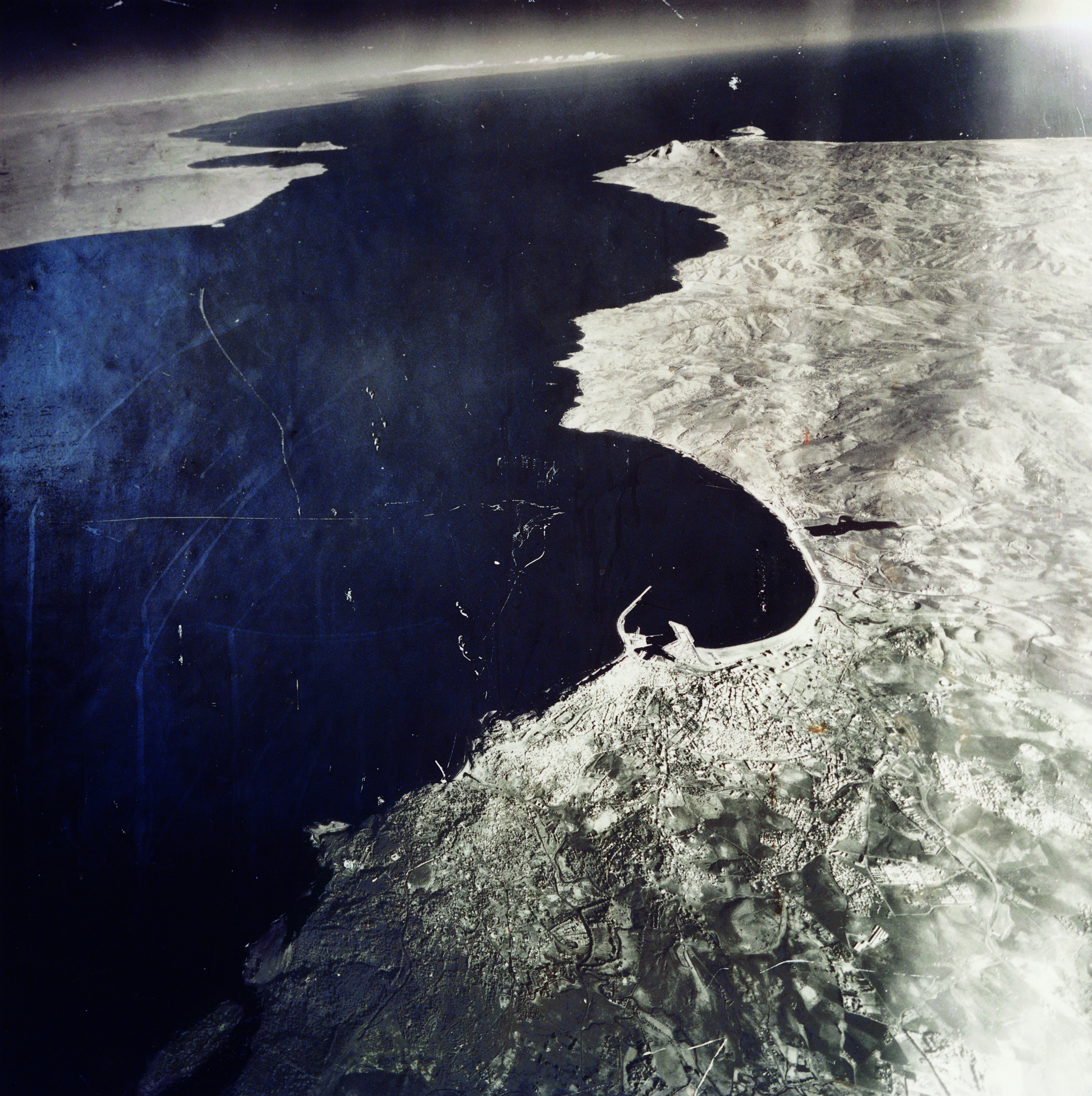 "As we teeter on the verge of Brexit, the reality of borders is going to hit many British people"
At ICA in Boston When Home Won't Let You Stay: Migration Through Contemporary Art, curated by Ruth Erickson and Eva Respini, explores the issues around immigration from the perspectives of twenty very different artists united by the experiences with immigration or as refugees. Included are works by established artists who have been consistently outspoken about the impact of displacement—Tania Bruguera, Yinka Shonibare, Reena Saini Kallat and Kader Attia among them. Why are such perspectives important? "Artists are not journalists, nor are they historians—they don't have the burden of bringing forward facts and figures," the curators explain in an email. "But we believe artists have an important role to play in our society. Their work can pose challenging questions, engage us in difficult conversations, move us, provide us with an opportunity to think deeply about ideas, and perhaps even shift our assumptions and perspectives in some way."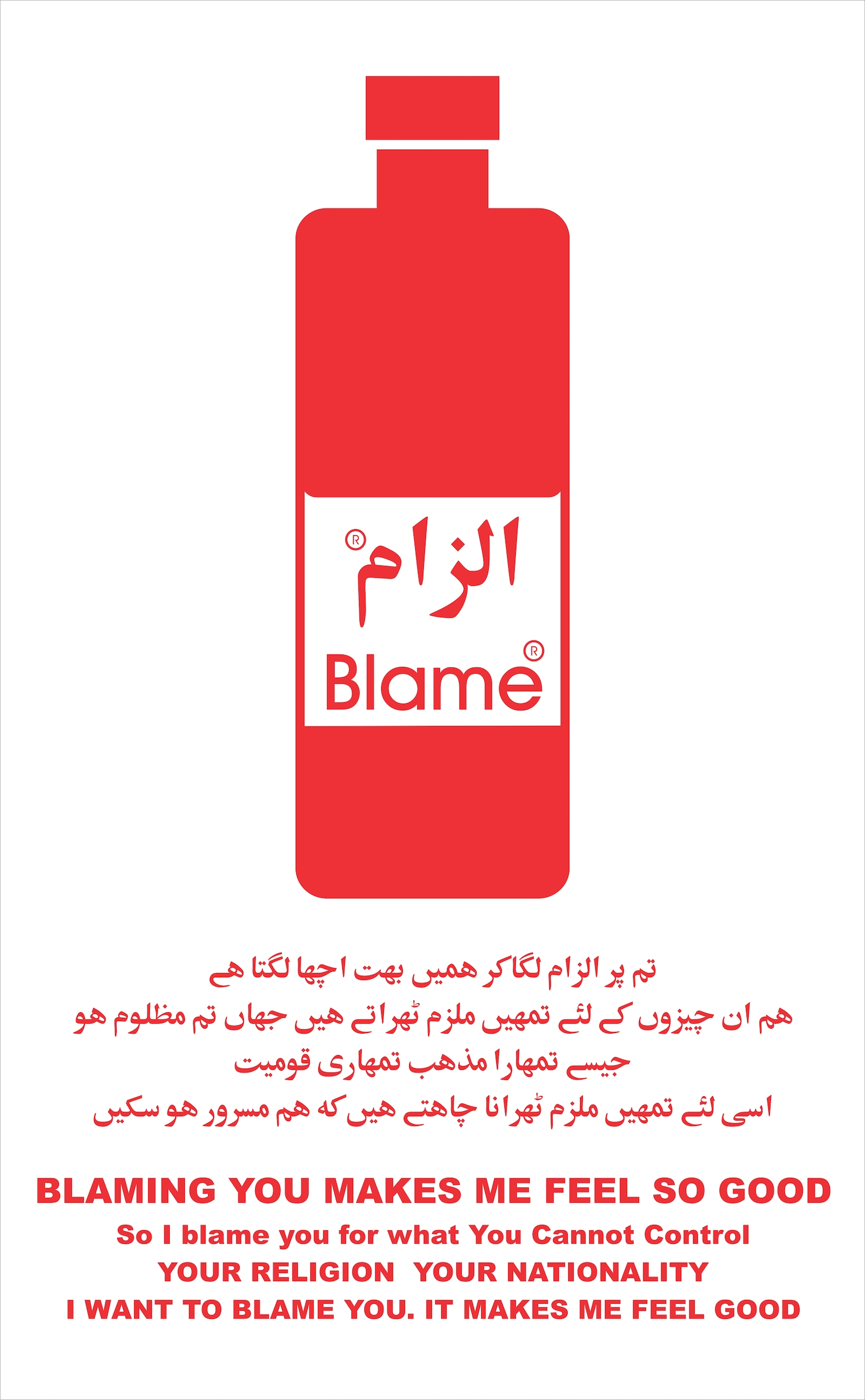 "In our climate of exacerbated nationalism, it seemed that the exclusionary lines drawn in South Asia are not that different from those that are drawn here in the UK and Europe," says curator Devika Singh, who is behind an exhibition exploring the notions of home and displacement in the specific context of India, Pakistan and Bangladesh at Kettle's Yard in Cambridge, Homelands.
"The tone and urgency of the responses may vary, many responses are rooted in very personal experiences—either those lived by the artists themselves or their families," Singh says of the group of contemporary artists presented. "This is the case, for example, of Zarina, an artist dealing with the memory of Partition which has provided her with a vantage point onto other areas of conflict and violence; of Yasmin Jahan Nupur whose family is presently forced to leave its land; and of Desmond Lazaro's who has long worked with his own family archives and his family's history of migration."
By focusing on these three nations, Singh reminds us there is no single migration story and understanding the deeper rooted reasons for anti-immigration ideologies could be fundamental to change. In Pakistan, India and Bangladesh, "ethno-religious intolerance directed towards minorities very much underpins the current situation of all three countries," she explains. "Many artists have seized this as a critical issue in their work." She cites the impact this has had on the practice of artists who, faced with urgent political situations, have made work that is politically direct, "including interventions in the public sphere." She notes the work of Indian artists working in the early 1990s after the demolition of the Babri Masjid at Ayodhya, and the riots and bombings that took place in Bombay. "While artists from many different countries have intervened in the public sphere, doing so in the streets of Bombay acquired a very different meaning." Singh adds.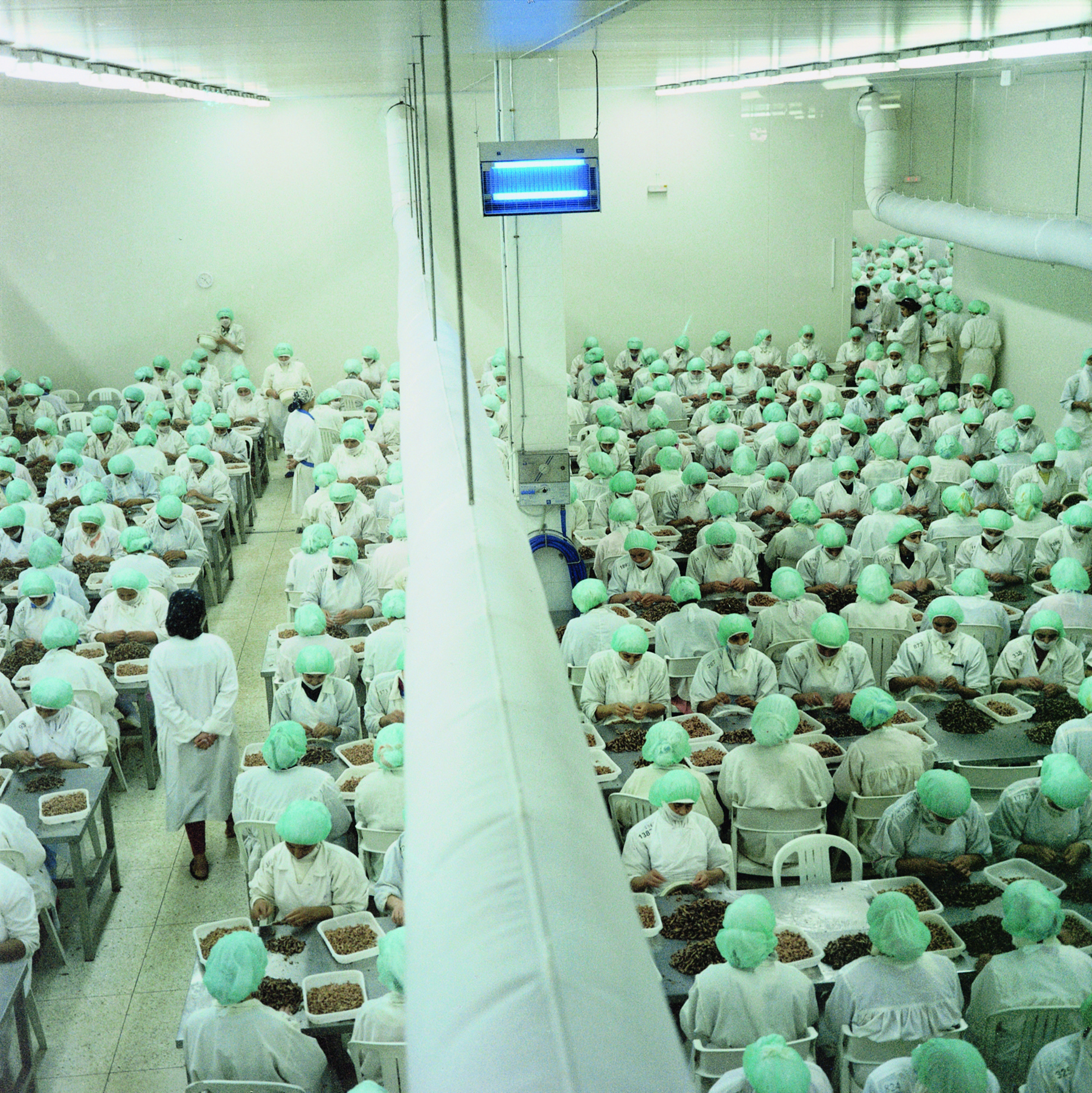 "We believe artists have an important role to play in our society. Their work can pose challenging questions, and perhaps even shift our assumptions and perspectives in some way"
At the YARAT Contemporary Art Centre in Baku, an exhibition on frontiers looks at Iran and its neighbouring nations. It sheds light on the non-violent divisions that exist between cultures—demarcations that are still extremely disruptive to peaceful coexistence, and impede the construction of a common history, faith and culture. The exhibition travels back into history to understand the present relationship between Iran and Azerbaijan; the latter was part of Qajar Iran until treaties in 1813 on Gulutstan and 1828 on Turkmenchai were signed, eventually resulting in independence.
"One of the reasons we are including a masterpiece by Azerbaijani Old Master Myrza Kadym Irevani in our multidisciplinary contemporary content is to make a subtle reference to the idea of fluid borders. It is to underscore the way in which the exhibition explores the controversy behind provenance assignment, due to issues like perpetual geographical border shifts," curators Farah Piriye and Anna Fech tell me. "Although non-violent divisions may be unspoken, and the actual borders peaceful, they still serve to disrupt constructive dialogue and uproot collective consciousness—negating shared history, faith, and culture."
"This occurs not only on a national or geopolitical scale, but may also be applied to those silent divides that exist within the body space and city space, which we tend to suddenly encounter whenever we try to cross them. Cultural taboos, traditional norms; legislation that is continually revised and amended—there's certainly a number of divisions we all face and cross daily, often without even being aware of them," they surmise.
Of those who do deal directly with the experience of exile in the exhibition is Sara Rahbar, who left Iran in 1982 at the start of the war with Iraq. "Her work is deeply emotional and autobiographical, based on ideas of pain, violence and the complexity of the human condition—besides the notions of belonging and nationalism." Also exhibited is the series Gelare Khoshogozaran, made about her Asylum application to the United States and Immigration Services in 2012, questioning how countries dictate and define their citizens.
Iran was also the centre of an exhibition curated by Shirin Neshat, an artist who lives in exile in the US, of work by Iranian women artists born before and after the Iranian Revolution of 1979. They have similar experiences of leaving their homeland, but each presents their own story and response through their art. Included in the exhibition, titled A Bridge Between You and Everything, are a series of works by Nazanin Noroozi, who left Iran in 2012.
"As a child who was born after the revolution in the midst of the Iran-Iraq war with liberal parents and very open-minded family, I learned about the double face of our lives at a very young age. I grew up in Tehran, which is a metropolis, went to art school, hung out with some of bright secular minds around, was part of creative and artistic circles and partied just like any other person in their twenties. The only difference is that it all was mostly underground. We established our own little sanctuaries: places where people can live more freely. The gallery scenes, private art institutes and some cafes, theatres or book clubs in Tehran provide a more open space for creative individuals to do their own work."
In the first body of collage work she made when she moved to New York, Noroozi introduced images she had taken at these underground gatherings, mostly of close friends, printing and painting on top of them in ethereal layers. "I was fascinated by how the ordinary day-to-day life was charged with a sense of loss; how fragile it felt." Since then, Noroozi has dealt with different ideas around home, displacement, time and place; one short film is based on her father's family Super 8 home movies shot in the 1970s and 1980s. "I have always had these ideas about displacement, and I thought, perhaps, in my work I can drag the viewers to look into some sort of broken narrative, and hope this can generate a more inclusive experience."
"I was fascinated by how the ordinary day-to-day life was charged with a sense of loss; how fragile it felt"
"I think many of us have a complicated relationship with our homeland, especially artists," she reflects. "You love where you come from, the lived experience has shaped who you are and how you identify yourself. But then, you need to be free to create, and get rid of the obstacles that came between you and your work. These things made many of us frustrated and, at some point, you want to put all that behind and start again."
Noroozi often incorporates the Iranian landscape into her works, but she distorts and rearranges its geography, moving it in a way she cannot in reality. "I guess I'm supposed to think of home as a safe space that one gets back to in search of security, but it never comes. What you think of as home is incapable of making you feel safe even though that is what all you have always wanted. I often feel that home in a conventional sense does not really exist at all."
"Borders have always been a sensitive topic, as geography shapes not only history and culture but human destiny" Piriye and Fech of YARAT in Baku reflect. It is for this very reason that migration is something affecting us all, not only in this moment. As our definitions of home are challenged by a world that is ever more unstable and fractured, then perhaps we need to invent something new, something that cannot be so easily taken away by politics or deformed by greed and violence.