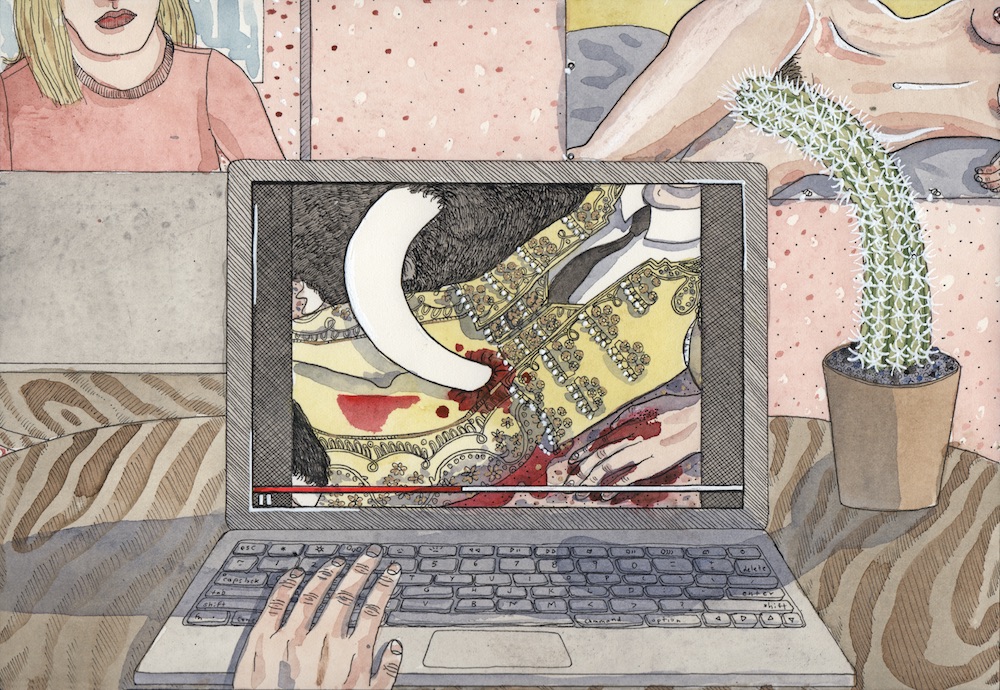 When Paris Photo drew to a close last Sunday, it marked the end of Paris's short but intense art fair season through October and November. While some galleries here have descended into recoup mode, the joyous lull that now befalls the so-called international art world until Art Basel Miami Beach is nonetheless generously filled with some brilliant shows across the French capital. Paris is still clutching at the last of the autumnal glow, so the time is ripe to venture out and take a last lap of the city's galleries before the end of the year. 
Left: Joseph Grigely, Songs without Words (Bartok), 2017.
Photo © Marc Domage, courtesy Air de Paris, Paris
Right: Exhibition view, Air de Paris, Paris. Photo © Marc Domage, courtesy Air de Paris, Paris
Joseph Grigely at Air de Paris
Air de Paris is celebrating twenty years of collaboration with American artist Joseph Grigley this year, conferring him a solo show at their gallery in Paris's 13th arrondissement to mark the occasion. When Grigely went deaf at the age of ten, his means of conversing with the world was radically altered; this one fact dominates his creation and underscores the exhibition. There are imagined musical scores and small sketches, as well collections of notes scrawled on napkins, Post-it notes and train tickets, accompanied by short typed up texts, sometimes theorizing Grigely's now one-way relationship with language, sometimes simply giving context. Grigely's work is truly affecting and, most importantly, radically reframes the role of art as a means of communication, unfolding this idea and turning it on its head. These hastily scrawled notes, a most concentrated form of communication, become rich works of art.
Until 6 January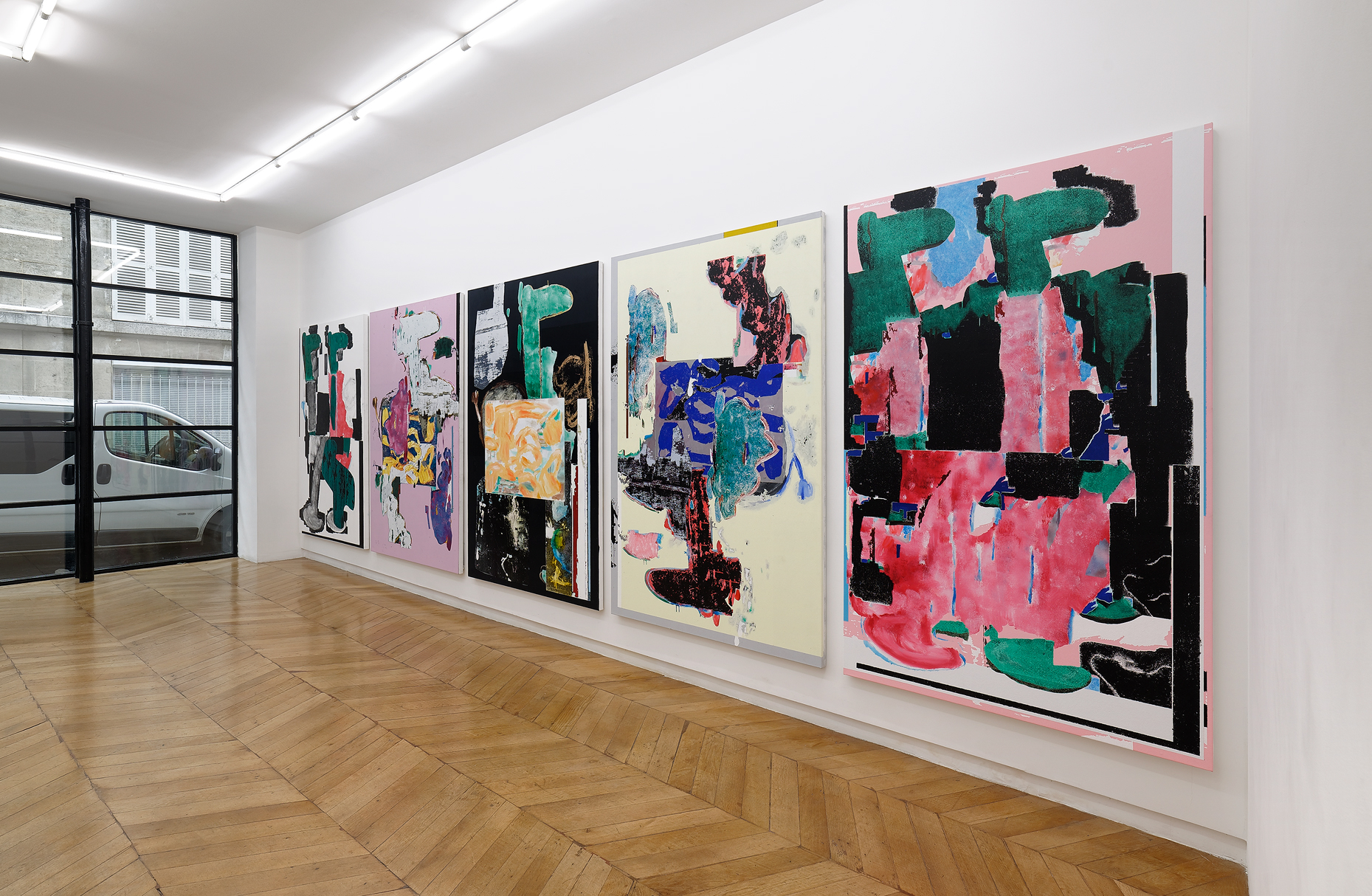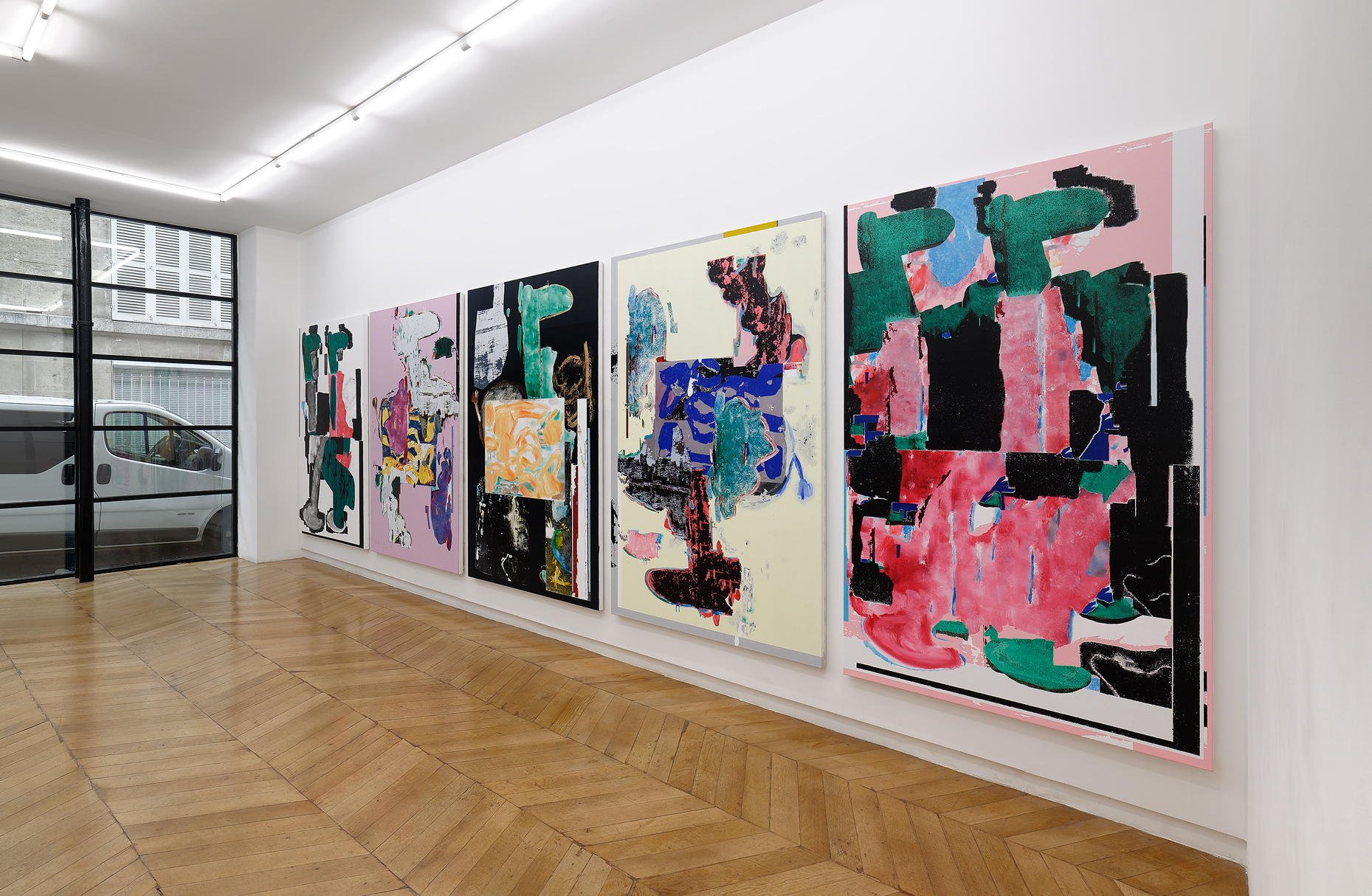 Linus Bill + Adrien Horni: Heredity Painting at Galerie Allen
When the question arose as to what kind of text might accompany the paintings on display at Galerie Allen for the Swiss duo's second solo show at the gallery, the pair refused any textual accompaniment, providing viewers instead with a series of images as guidance: a face-swap between father and son, a line of cartoon "minions", a pair of cats with their kittens. This collection of images is a nod to the concept behind the duo's first foray into painting: they began with a "mother painting" from which these five "heredity" works have spawned. Photographing the mother work, digitally manipulating it and then hand printing to canvas, the artists came to produce these five works on show at the gallery. It may seem like a concentrated body of work, but the intricacy in the minute modifications between each piece allow for some intriguing viewing.
Until 23 December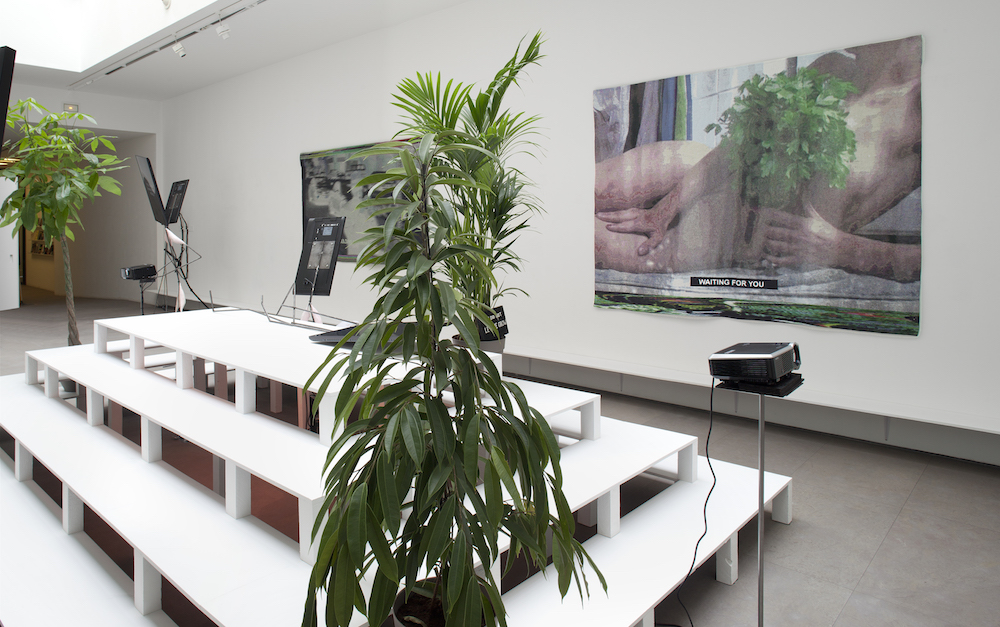 Laure Prouvost: Looking at You Looking At Us at Galerie Nathalie Obadia
Laure Prouvost shot to art-world fame in 2013 when she became the first French artist to be awarded the Turner Prize. She has toured Salt Istanbul, Pirelli HangarBiocca and the Walker Art Center in the last two years alone. Her exhibition at Nathalie Obadia sees a gang of sculptures, wiry stick-people with flat-screen TVs for heads, talking directly and intimately to the viewer. One lies immobile on the floor like an ill-fated beetle on its back, another diligently offers coffee. "I would love to be carried away," writes one across its LCD face. A series of intricate tapestries frame the room, acting almost like mirrors; this exhibition gives the unnerving sensation of being observed, as the title might suggest, with the viewer acutely aware of their presence in the face of the work, whose whispering pleas for help elicit a strange sense of empathy.
Until 22 December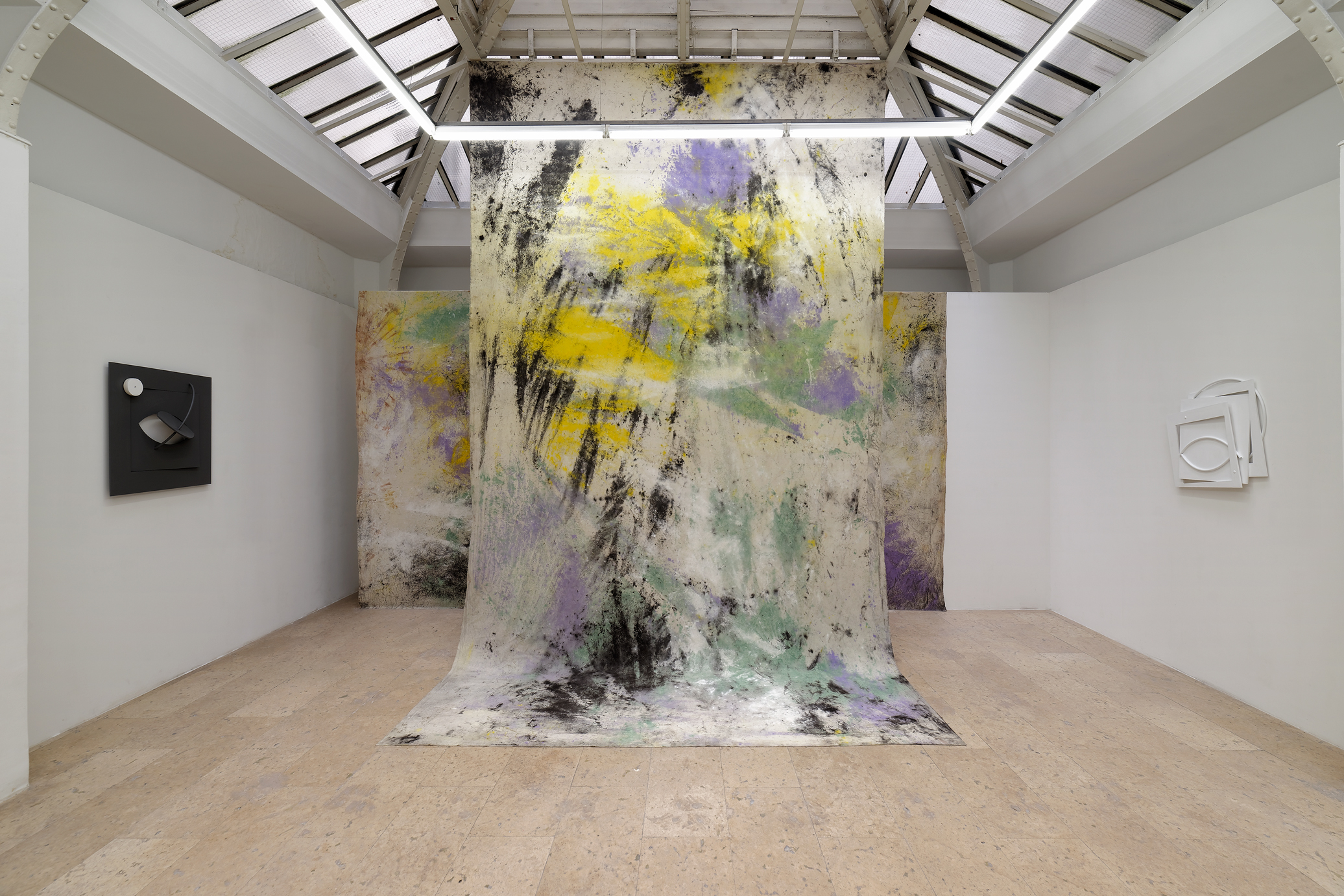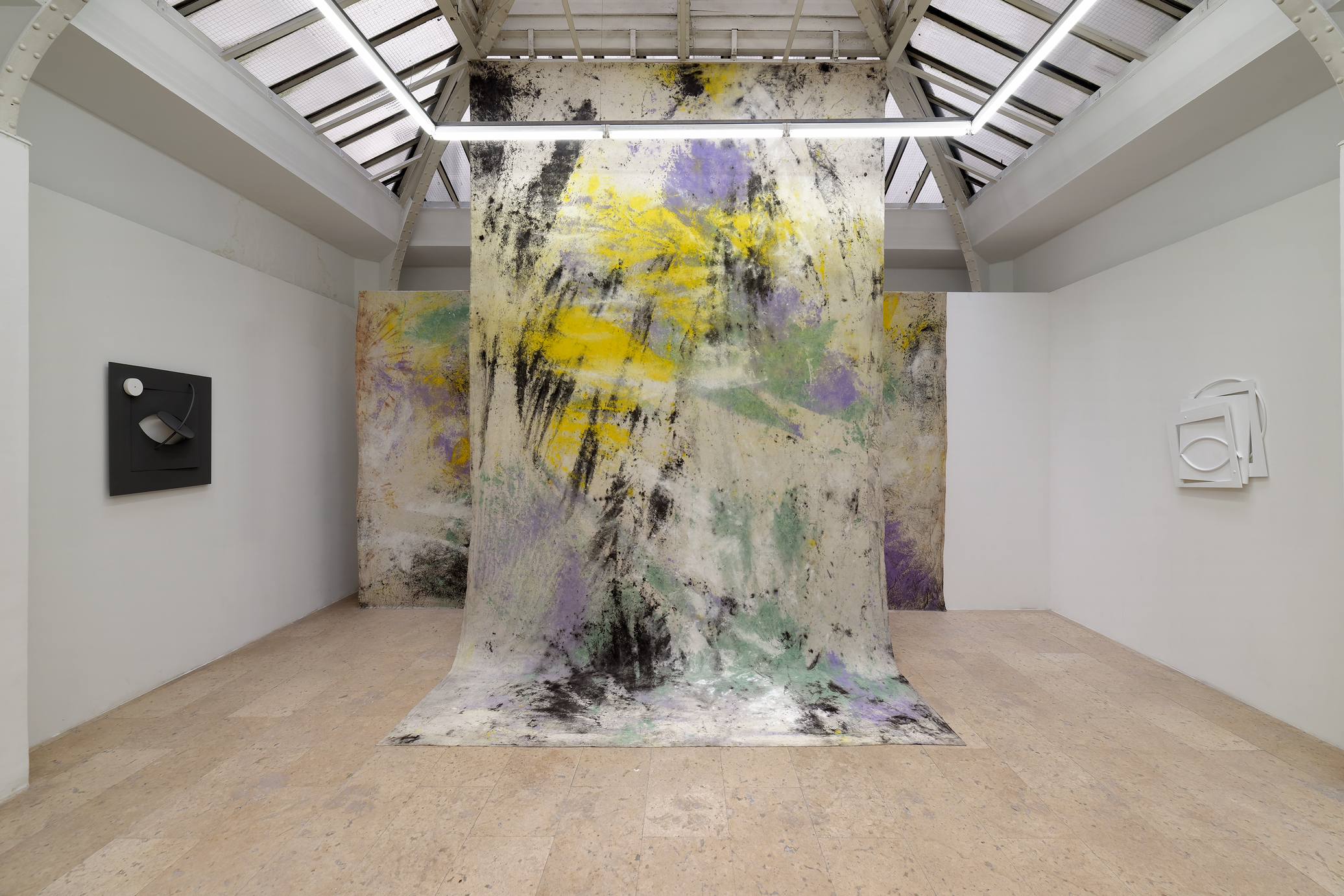 Jessica Warboys: Body Sleep at Galerie Gaudel de Stampa
Gaudel de Stampa's small Seine-side gallery feels somewhat like a shrine to Warboys at the moment. Walking through the front door of the gallery you're plunged into the artist's world with her floor-to-ceiling Sea Paintings flooding the space. A small video on the floor is the linchpin work, from which these Sea Paintings emerge. The video spouts intermittent auditory ripples, adding to the all-consuming atmosphere that Warboys has created. Filmed at the Parikkala Sculpture Park in Finland, panning over moss-covered stone sculptures punctuated by occasional human presence, the film also features a soundscape created by artist Morten Norbye Halvorsen. The fauna of the landscape of the video spills out into the paintings, not only in their colours and motifs but also in the process of creation which see Warboys drench each canvas in the sea before throwing mineral pigments directly onto them and leaving them out to dry.
Until 13 January
Left: Nicolas Momein, Objet Sec, 2014
Right: Rachel Maclean, Feed Me, 2015
Sunday Scaries at 22,48m2
Curatorial collective Syndicat Magnifique have put together this wildly appealing group show at 22,48m2 perched atop the summit of Paris's Belleville neighbourhood. The oneiric atmosphere created by the accumulation of videos with disembodied voices, lopsided sculptures and intimate paintings set against pink carpet and blue walls gives way to a sense of disquiet. Sunday Scaries is a meditation on the alienating nature of the culture of work; that feeling of existential dread that bubbles up on a Sunday before the working week begins once more. It is worth visiting the show for Rachel McLean's feature-length film Feed Me alone. The artist, who is currently representing Scotland at the Venice Biennale, produces surreal, biting social commentary with her grotesque, saccharine cinematic worlds, in which we uncomfortably recognize much of our own social reality.
Until 22 December