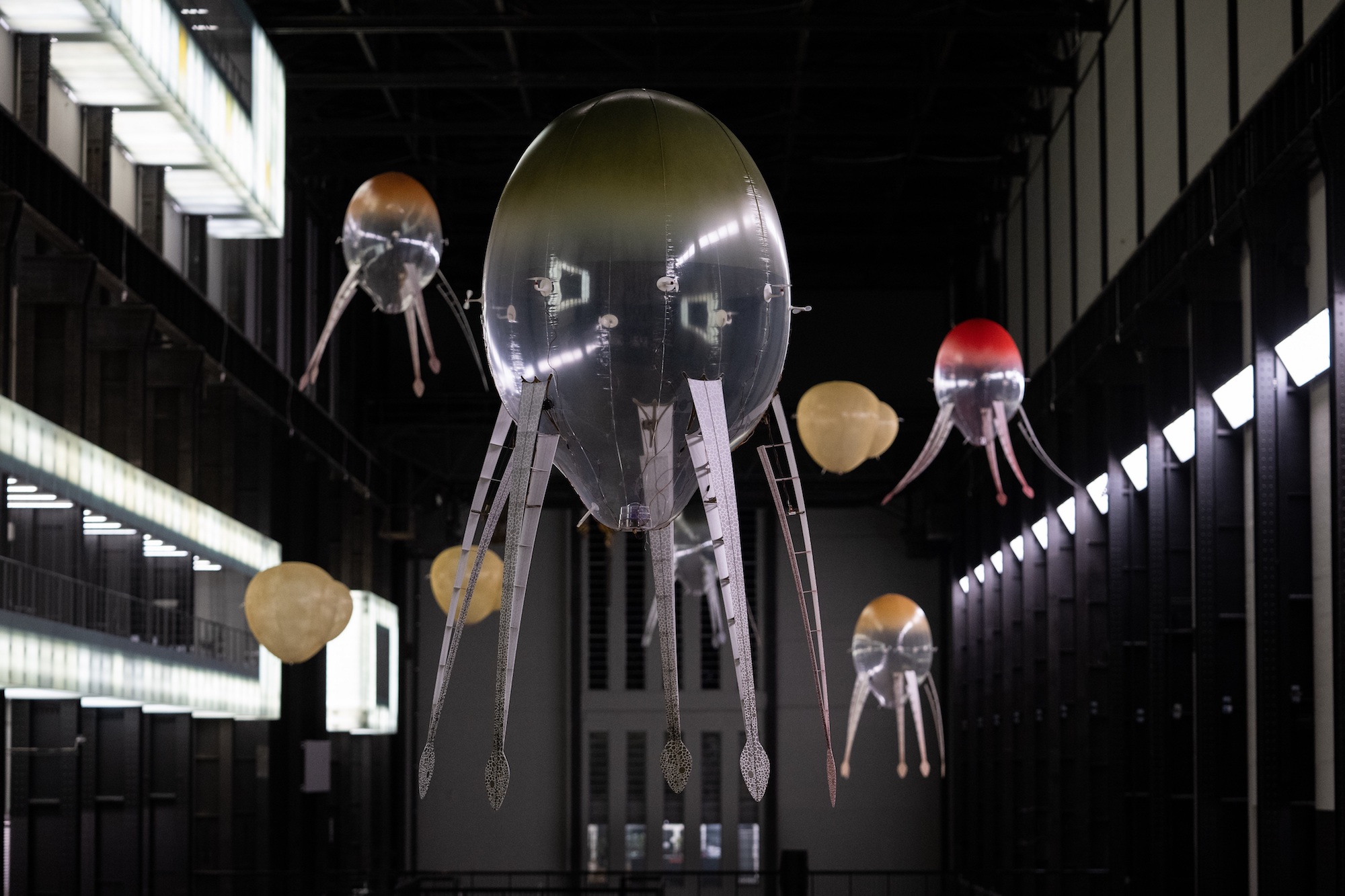 It's Monday and I am staring up at Anicka Yi's floating bacteria cum octopi in the Tate Turbine Hall when I realise something is going wrong with my sight. Somehow I've managed to strain my eyes by some combination of the lights above, strong concentration and upward angles: my eyesight has gone psychedelic with a weird almost digital line interrupting my view. After a quick hello to fellow art writers Freire Barnes and Chris McCormack I leave the press view and sit outside. Seriously, I'm starting Frieze Week unable to see?
The week had really started the day before. Photographic artist Jermaine Francis and I had gone to see Deforrest Brown Jr talk about Blackness and techno at Camden Arts Centre, a lecture presentation that developed into a surprisingly brilliant 40 minute live techno set.
Quick change later, and I was off with Jen Lewandowski to 180 The Strand for the afterparty and exhibition for Wes Anderson's new film, The French Dispatch. If the pleasure of the detail in Anderson's sets in the fictional French town Ennui sur Blasé weren't enough, we had Jarvis Cocker performing French chanson in a faux French bistro. The art fair had hard competition.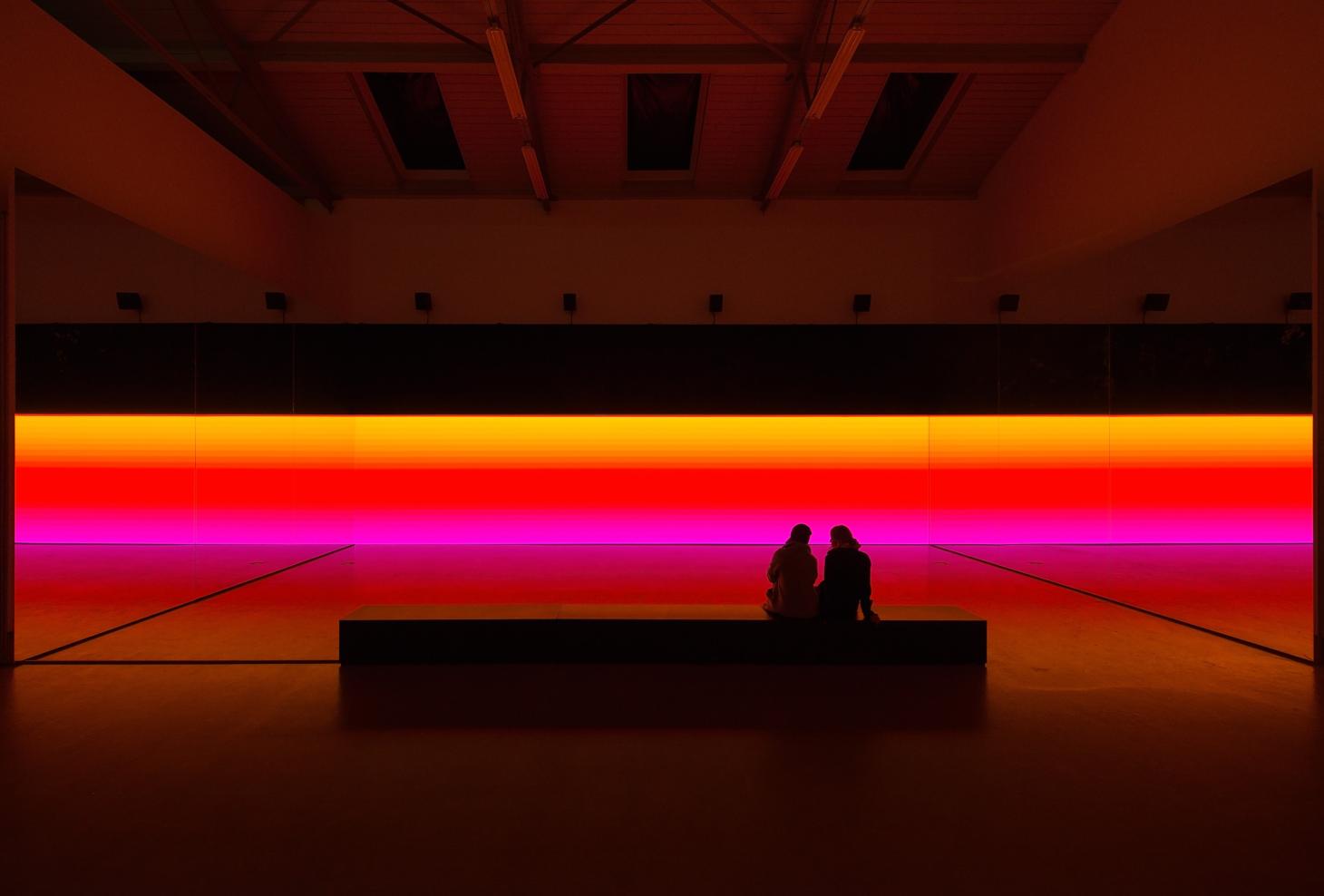 Back to Monday morning and thankfully, after 30 minutes of cupping my eyes on a bench, my vision begins to return to normal. After a failed attempt to see the ICA preview (there wasn't one), things start up again in the evening with Lux, a show of digital installation works, again at 180 The Strand. Hito Steyerl's Venice installation stands out amongst the shiny, immersive pieces.
Then to the PACE party at the nearby NoMad hotel, celebrating their incredible Mark Rothko show in Hanover Square. The bar is rammed and everyone is very dressed up. Coming from 18 months spent living in Vienna, I'm in true culture shock. Is this 2018? Did Covid ever happen?
"Something is going wrong with my sight. Seriously, I'm starting Frieze Week unable to see?"
I meet a documentary maker and cardiologist couple, chat nonsense and realise I'm exhausted by 10pm. How did I used to do this every night? This is the discussion I'm having with everyone. The pandemic has made us sleepy.
On Tuesday it's time to cram some Mayfair shows in between work meetings. I make a beeline to Noah Davis at David Zwirner, which is the standout exhibition in the West End. My highlight was the mini Underground Museum installation on the top floor of the gallery featuring Kahlil Joseph's BLKNWS.
It's the fifth time I've seen the two-screen video work around the world since Venice and every time it's completely different, and completely inspiring. I'm constantly Shazamming the soundtrack and this time leave with Sameer Ahmad's Genesis on my phone. More meetings. Dinner in Kings Cross with close friends before I quietly melt at 9:30pm.
Left: Croy Nielsen. Right: Maureen Paley, Frieze London 2021. Photo by Linda Nylind. Courtesy of Linda Nylind/Frieze
Next morning and it's 11am on the big preview day. I head to the fair with my constant plus one, my sister the artist Seana Gavin, and Aurora Aspen of OSL Contemporary, who is in town from Oslo. The vibe is work work work and refreshingly the fair isn't too conformist or safe. Before I give a tour to the creative director of a very big fashion label (ahem), I am racing around.
"We all agree this week is as much about seeing people you care about and haven't had the chance to connect with"
In love with Croy Nielsen, Maureen Paley and The Approach booths for a variety of fresh feeling paintings, sculpture and energy. Seventeen Gallery knocks it out of the park with a vibrant booth by NYC based artist Erin O'Keefe's photographs of painted sculptural objects.
Moments of brilliant playfulness from Sebastian Jefford (Gianni Manhattan), Alex Da Corte (Matthew Marks), Olivia Erlanger (Soft Opening), and Rachel Maclean (Josh Lilley) among a lot of figurative painting, some of which was surprisingly great. Tour done. Brain dead. In bed by 6:30pm. Party girl no more!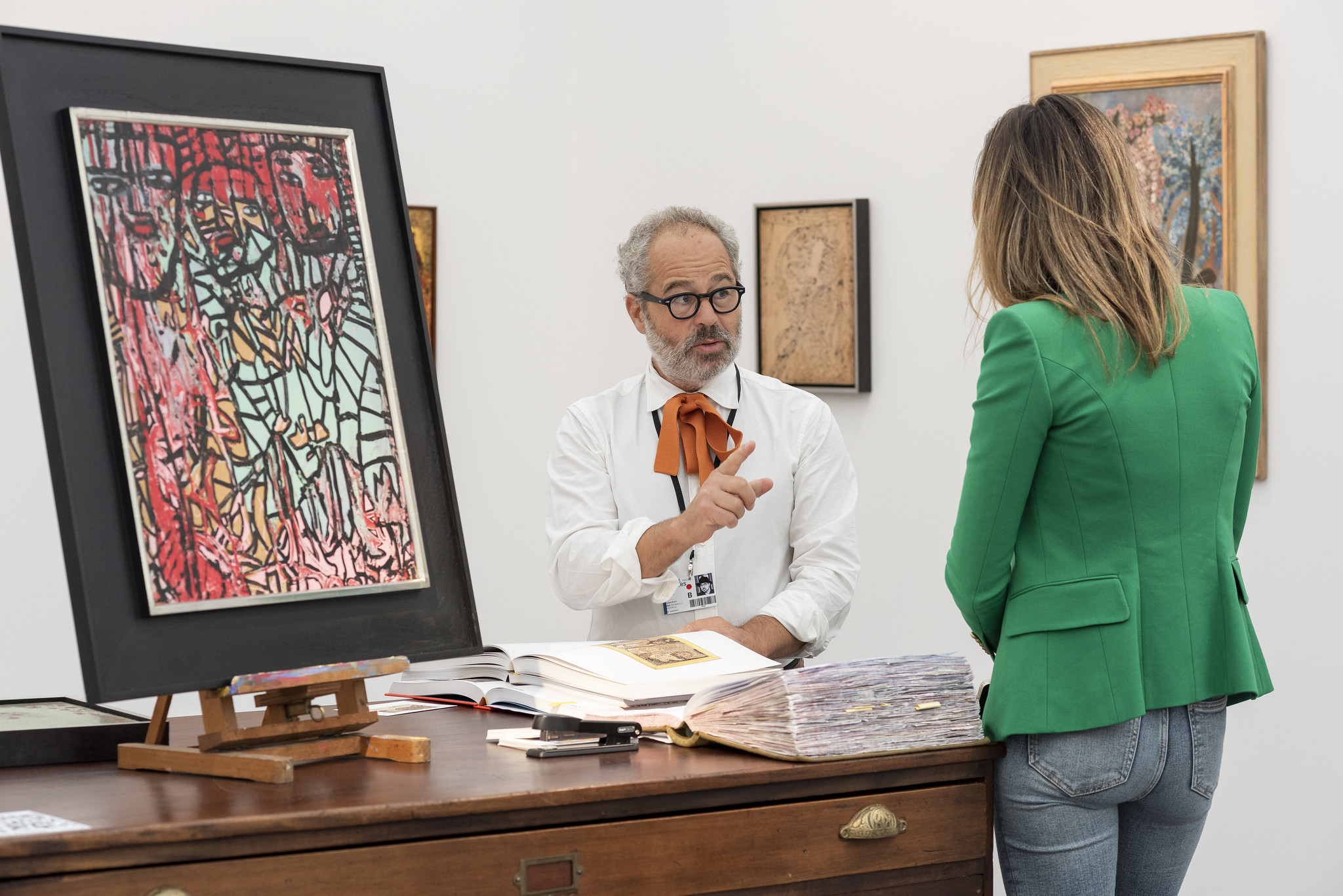 On Thursday it's more art. I drop into Frieze Masters with writer Gabriel Coxhead, now focused on managing the estate of his mother Susan Hiller, as well as Seana and Aurora. We all agree this week is as much about seeing people you care about and haven't had the chance to connect with.
"It's not long before I realise I have as much stamina as a boiled potato and head back to bed"
James Brett at the Museum of Everything is always an engaged positive presence at the fair. I jump in a taxi with the girls, where we entertain the Uber driver with a karaoke rendition of Stevie Wonder's I Just Called To Say I Love You. I'm meeting Jen Lewandowski for an incredible lunch at Maison Francois (under the wing of collector and restaurant icon Darren Ward).
Next we go to The Photographers Gallery. The Helen Levitt retrospective feels like another world. She truly was the poet laureate of the dark streets of poverty in NYC in the 1930s and 1940s. I look for my father as a child among the street urchins. It's not long before I realise I have as much stamina as a boiled potato and head back to bed.
Francesca Gavin is an author, editor and curator based between London and Vienna