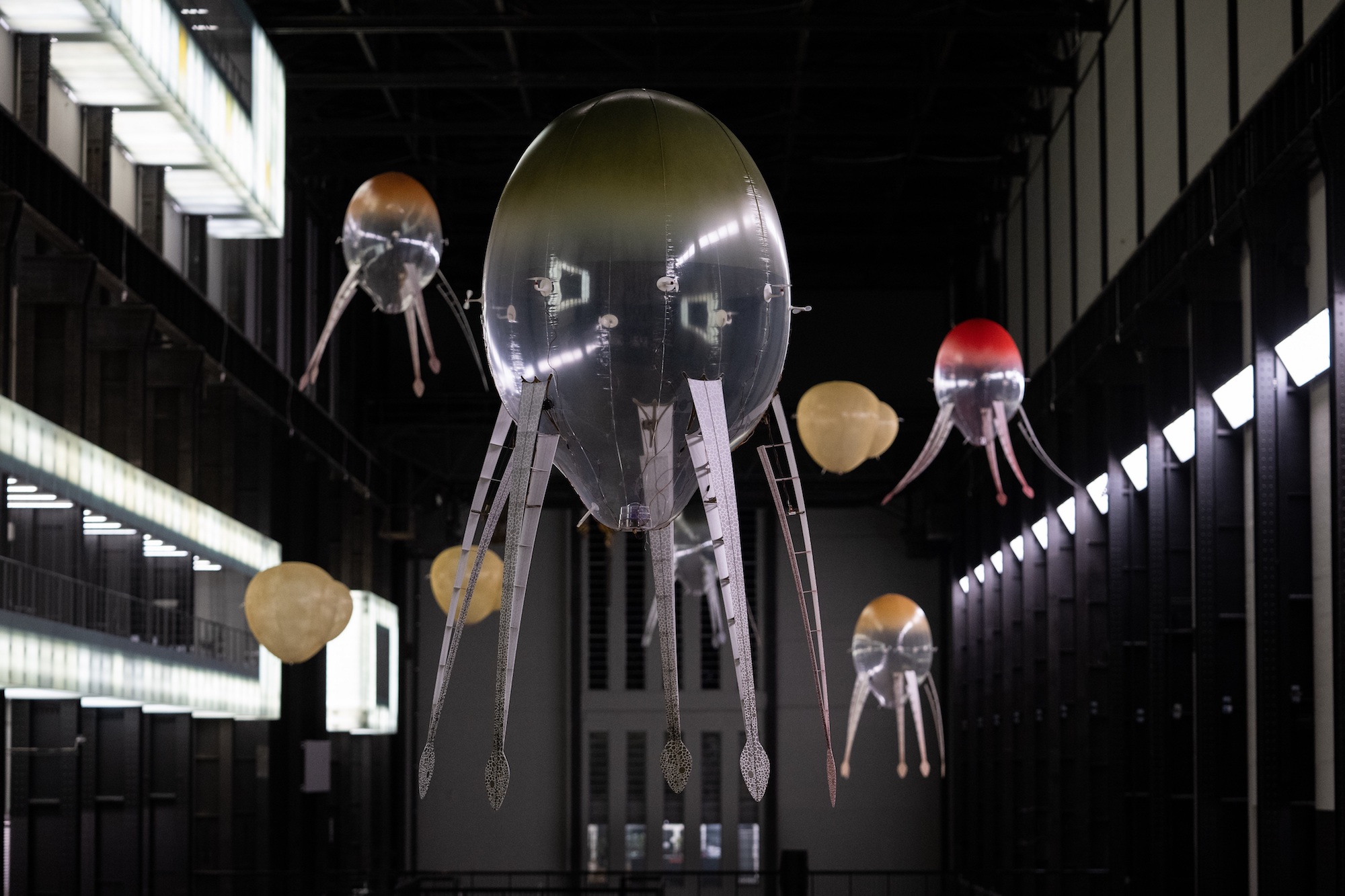 It's Monday and I am staring up at Anicka Yi's floating bacteria cum octopi in the Tate Turbine Hall when I realise something is going wrong with my sight. Somehow I've managed to strain my eyes by some combination of the lights above, strong concentration and upward angles: my eyesight has gone psychedelic with a weird almost digital line interrupting my view. After a quick hello to fellow art writers Freire Barnes and Chris McCormack I leave the press view and sit outside. Seriously, I'm starting Frieze Week unable to see?
The week had really started the day before. Photographic artist Jermaine Francis and I had gone to see Deforrest Brown Jr talk about Blackness and techno at Camden Arts Centre, a lecture presentation that developed into a surprisingly brilliant 40 minute live techno set.
Quick change later, and I was off with Jen Lewandowski to 180 The Strand for the afterparty and exhibition for Wes Anderson's new film, The French Dispatch. If the pleasure of the detail in Anderson's sets in the fictional French town Ennui sur Blasé weren't enough, we had Jarvis Cocker performing French chanson in a faux French bistro. The art fair had hard competition.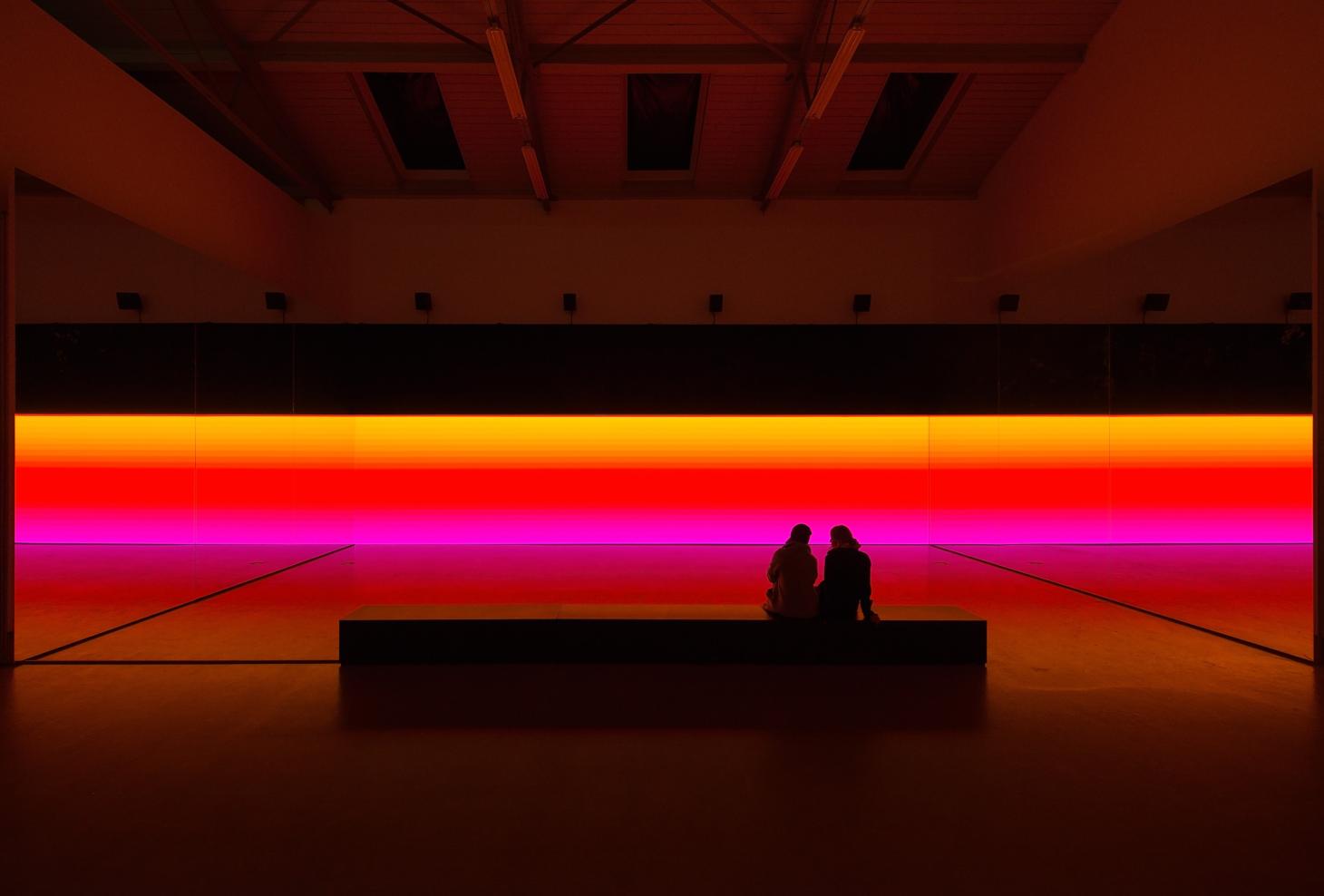 Back to Monday morning and thankfully, after 30 minutes of cupping my eyes on a bench, my vision begins to return to normal. After a failed attempt to see the ICA preview (there wasn't one), things start up again in the evening with Lux, a show of digital installation works, again at 180 The Strand. Hito Steyerl's Venice installation stands out amongst the shiny, immersive pieces.
Then to the PACE party at the nearby NoMad hotel, celebrating their incredible Mark Rothko show in Hanover Square. The bar is rammed and everyone is very dressed up. Coming from 18 months spent living in Vienna, I'm in true culture shock. Is this 2018? Did Covid ever happen?
"Something is going wrong with my sight. Seriously, I'm starting Frieze Week unable to see?"
I meet a documentary maker and cardiologist couple, chat nonsense and realise I'm exhausted by 10pm. How did I used to do this every night? This is the discussion I'm having with everyone. The pandemic has made us sleepy.
On Tuesday it's time to cram some Mayfair shows in between work meetings. I make a beeline to Noah Davis at David Zwirner, which is the standout exhibition in the West End. My highlight was the mini Underground Museum installation on the top floor of the gallery featuring Kahlil Joseph's BLKNWS.
It's the fifth time I've seen the two-screen video work around the world since Venice and every time it's completely different, and completely inspiring. I'm constantly Shazamming the soundtrack and this time leave with Sameer Ahmad's Genesis on my phone. More meetings. Dinner in Kings Cross with close friends before I quietly melt at 9:30pm.
Left: Croy Nielsen. Right: Maureen Paley, Frieze London 2021. Photo by Linda Nylind. Courtesy of Linda Nylind/Frieze