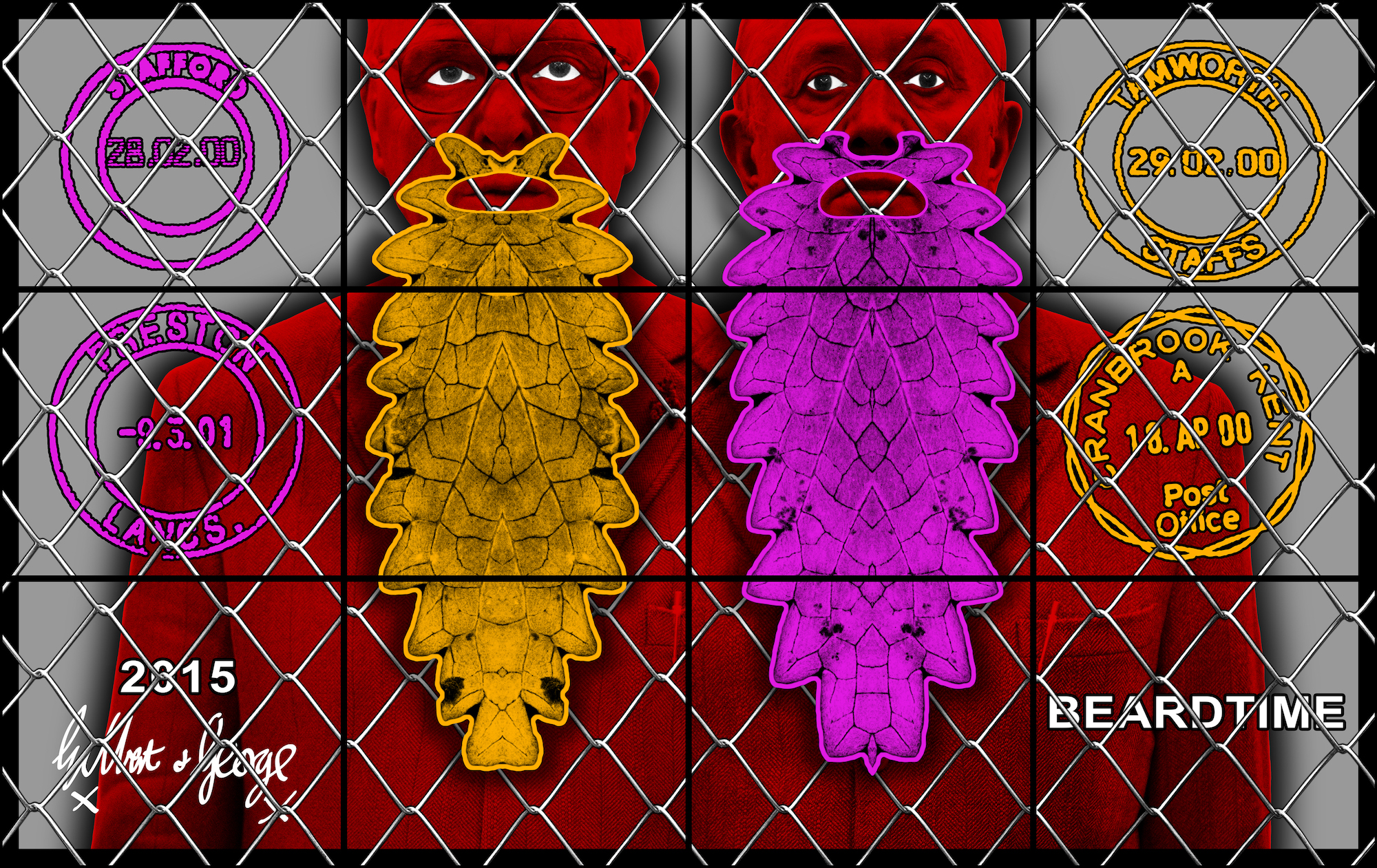 Since Gilbert & George met at Saint Martin's School of Art in London in 1967, the two living art icons have produced work according to a shared belief in the inseparable association between the world and art, becoming, in many of their pieces, the art as well as the creators.
Their latest exhibition—showing at Lehmann Maupin's galleries in both Hong Kong and Seoul—The Beard Pictures, exemplifies this, showing pictures of the artists in beards made from flowers, beer foam and barbed wire, as well as imagery of street signs, gingko trees and graffiti. Known for challenging political taboos, the artists offer an allegorical take on transformation and upheaval in our contemporary era, particularly within the urban environment.
Winners of the 1986 Turner Prize, the duo are equally well-known for their impeccable fashion sense and their slogan "Art for All". They sit down with Elephant to answer fifteen quick-fire questions.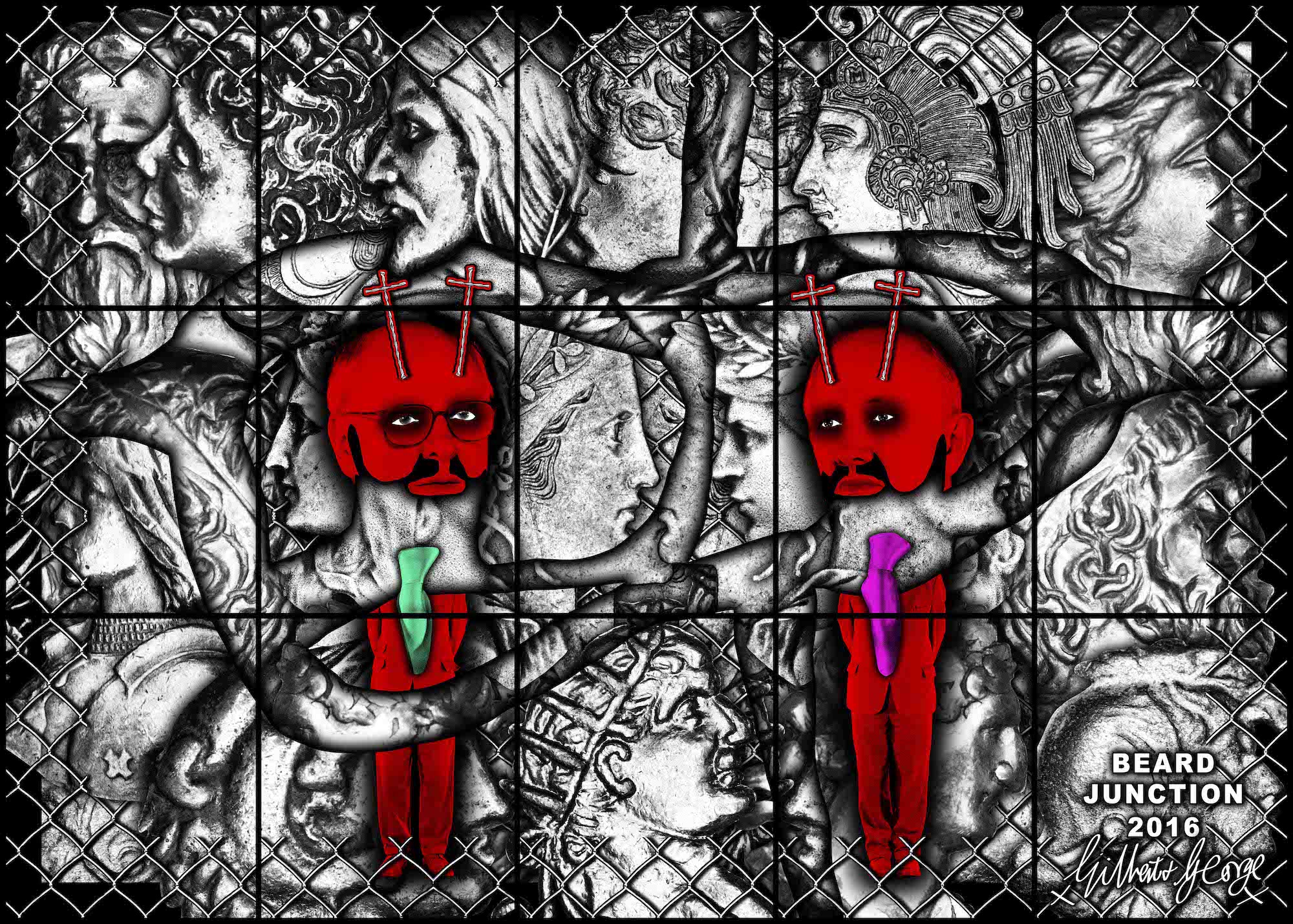 What do beards symbolize for you?
Beards to us are symbols of religious bigotry and also handsome maleness beyond our wildest sexual romantic dreams. Long live the beard!
What drew you to each other when you met at university?
We were and continue to be drawn together by our love and determination to create a unique art that can inform our age of the new ways to be.
How has British art changed since then?
British and all other art worlds have changed radically since our days as Baby Artists. Art is now internationally recognised as one of the most important living forces. Greater than politics, greater than religion, greater than outdoor sports.
"It is far too early to be thinking about how we want to be remembered. We are still a while off from our mature art"
How do you see the art scene in East London now?
The East End is the 21st century's West End. All human life is moving together towards E1 in its search for beauty, romance, sexuality and truth. We are the Fairy Godmothers of our postal district.
What's your favourite ism?
Our favourite ism is Jisim.
What is your first memory of visiting a museum or gallery?
Gallery and museum going stopped for us long ago.
Photos by Benjamin McMahon for Elephant
What is your favourite book?
Our favourite book is John Bunyan's The Pilgrim's Progress because it is the most famous and least read book and the only book allowed to Oscar Wilde when in prison.
Which film shows the world as you see it?
Our favourite film is Scrooge [a 1951 retelling of Dickens's A Christmas Carol], an emotional cry for fairness and salvation. God Bless dear Charles Dickens.
Where do you go to relax?
We are not very good at relaxing but the nearest is dinner at our favourite restaurant with delicious food and kissable waiters.