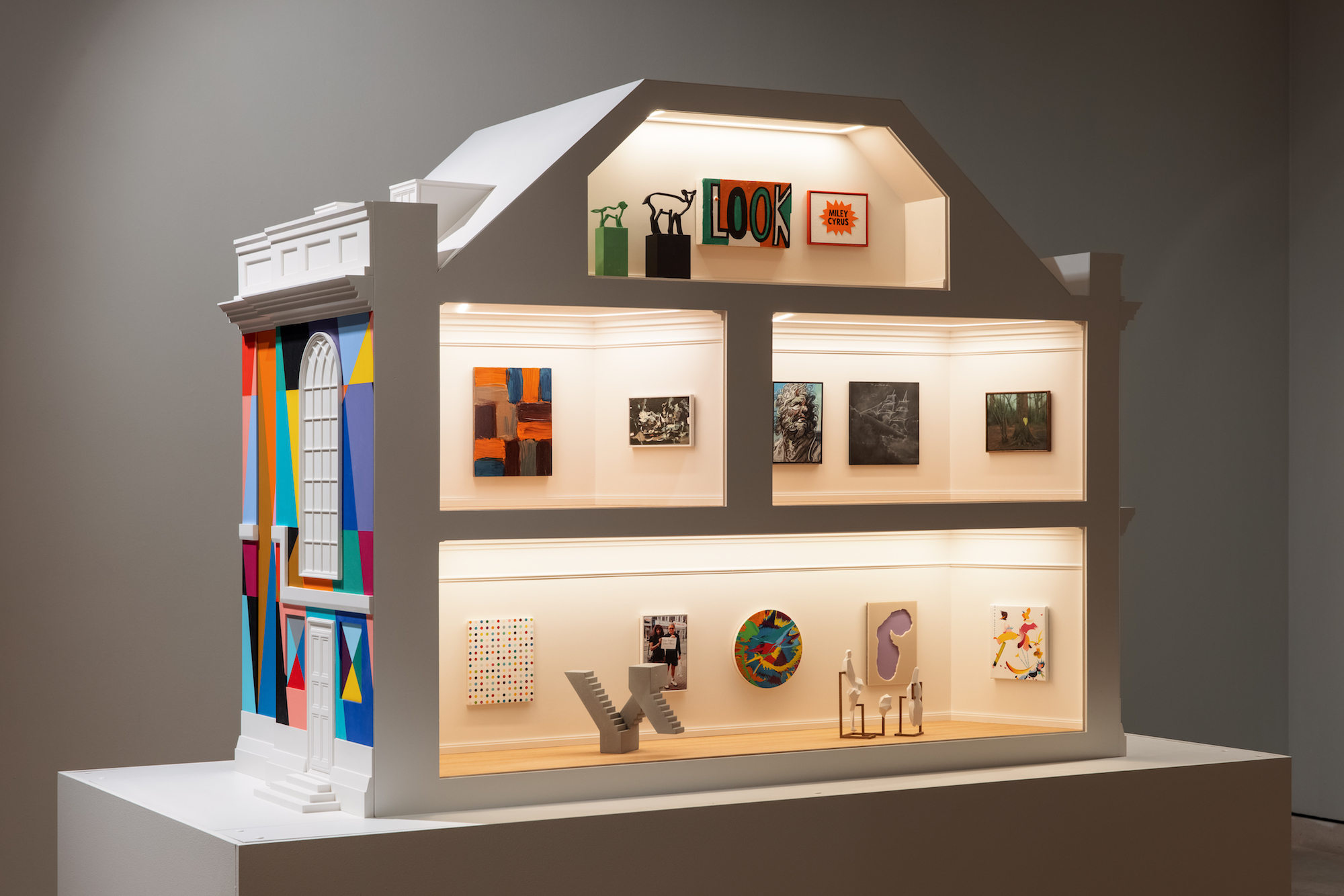 Simon Martin believes it's the little things that count. As the coronavirus pandemic forced museums the world over to temporarily close, the director of Pallant House Gallery quietly reached out to a cohort of British contemporary artists with a simple yet challenging proposition: to create a small-scale artwork measuring no more than 15 sq cm.
More than 30 creative luminaries have contributed original works to the 2021 Model Art Gallery, ranging from a pair of terracotta vessels by studio potter Magdalene Odundo and a painting by Sean Scully, to a Julian Opie sculpture and a miniature print from photographer Khadija Saye, the only work from her Crowned series not destroyed in the Grenfell Tower fire which took her life.
It's not the first time the Chichester institution has scaled down: the earliest model gallery in Pallant House Gallery's collection, The Thirty Four Gallery, debuted in 1934 after art dealer Sydney Burney invited his contemporaries (including Henry Moore, Barbara Hepworth and Vanessa Bell) to create miniature artworks to fill a dollhouse for a charitable cause. Lost for decades, some of the works were later rediscovered in a suitcase by Burney's grandson. The model was recreated by Pallant House Gallery in 1997 based on photographs of the original designed by the architect Marshall Sisson.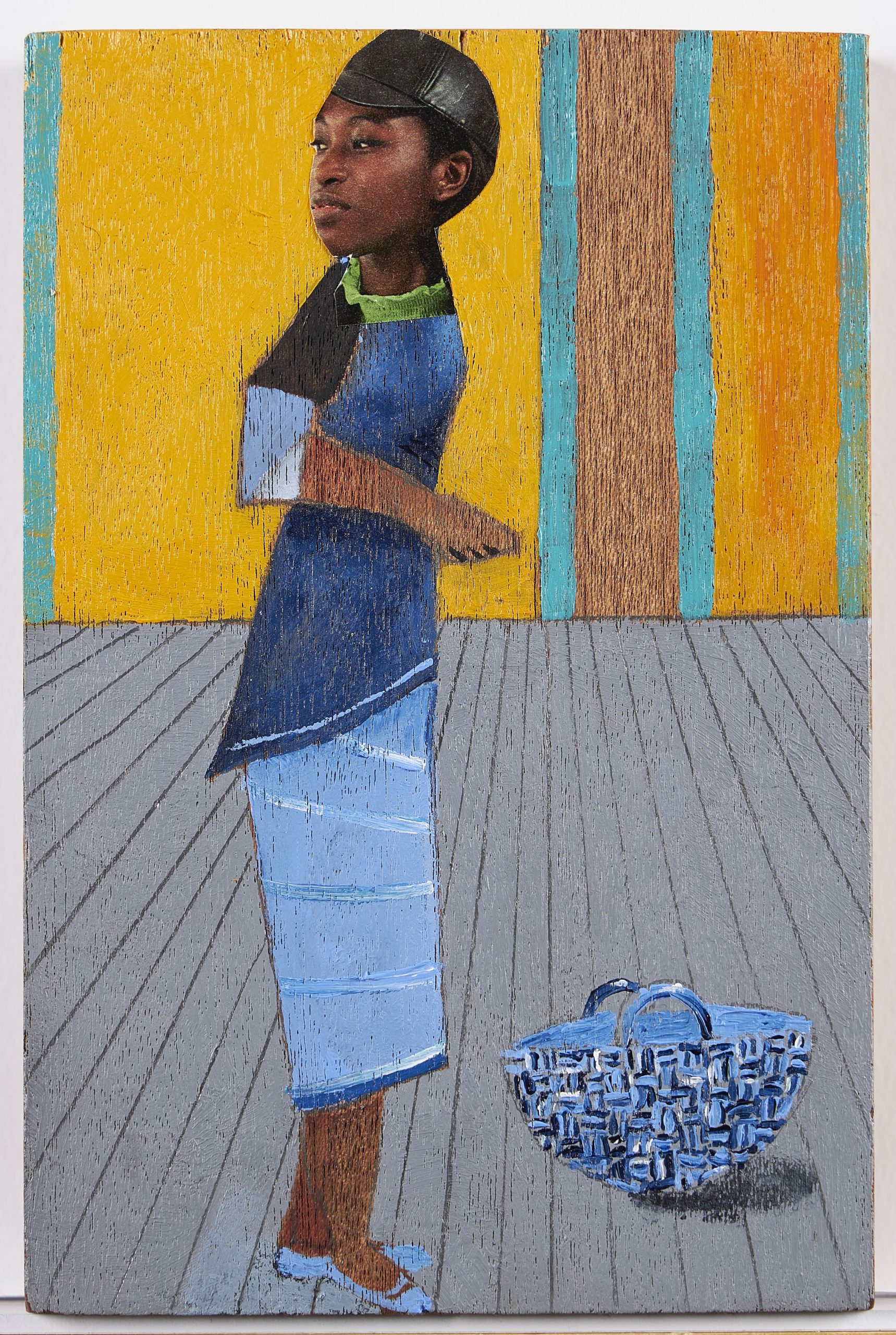 In 2000, Pallant House marked the millennium with a new Model Art Gallery housing works by the likes of Antony Gormley, Dhruva Mistry, Eduardo Paolozzi and Richard Hamilton. Together, the trio of model art galleries offer a whistle-stop tour of British art over the past 87 years, with a notable evolution along the way.
"The world of miniatures is a charming one, unfailingly eliciting a sense of childlike wonder and delight"
"The key difference [between the model galleries] is the makeup of the artists," notes Martin. "Given the discussions in the art world around museum collections aiming to have greater gender parity, that was something we really wanted from the outset." The 2021 Model Art Gallery is split nearly evenly between male and female artists, with the latter half represented by Gillian Wearing, Rachel Whiteread, Clare Woods and Lubaina Himid, among others.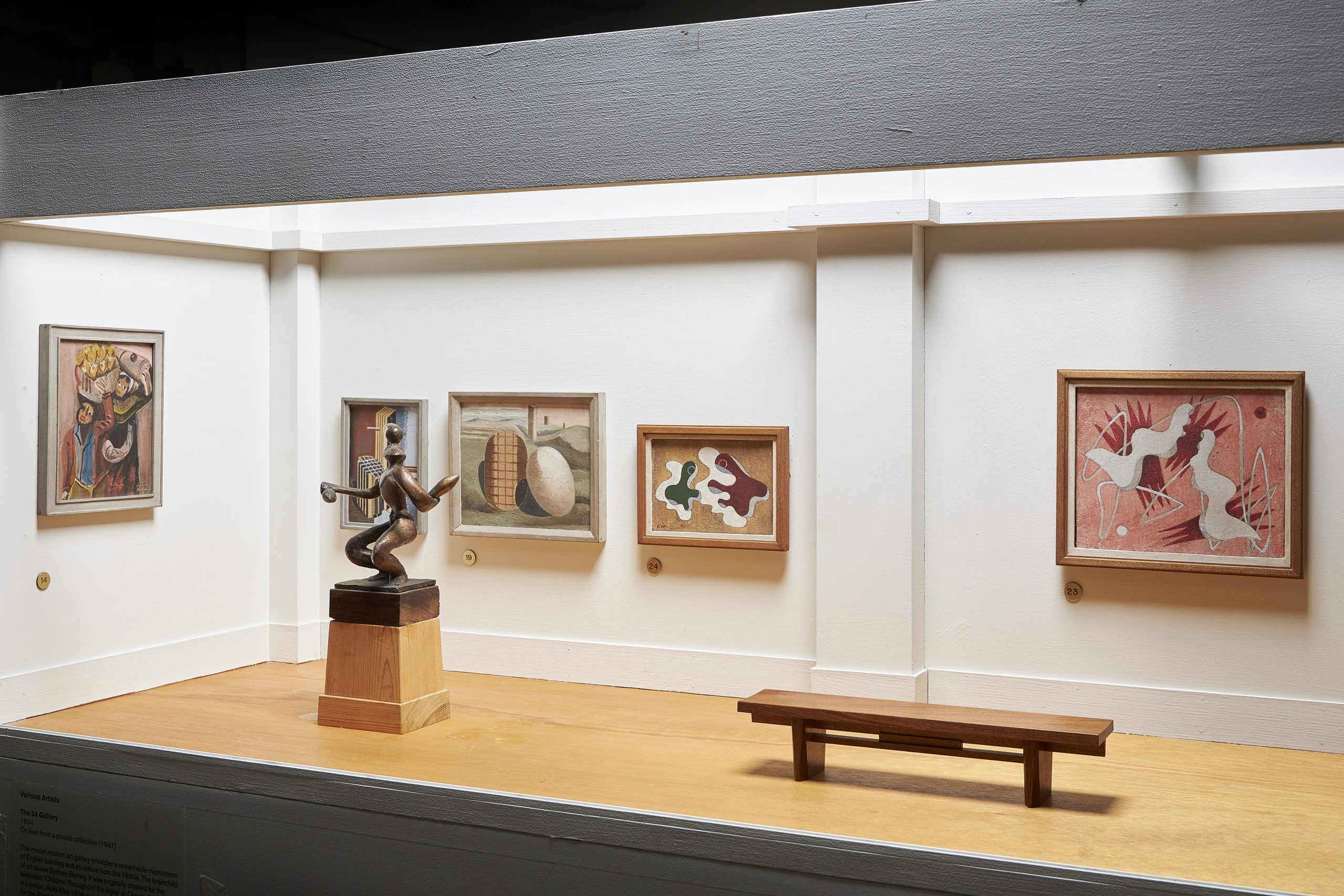 And the art world's obsession with miniatures shows no sign of waning. At New York's Museum of Art and Design (MAD), arts patron and collector Joanna Fisher embraced the confining experience of lockdown by commissioning artists, designers, craftspeople and miniaturists to fill a dollhouse specially made by set designer Holly Jo Beck.
On view until 26 September, the installation is inspired by Venice's glamorous 15th-century Gritti Palace and is furnished with an eclectic range of furniture and objects (think exquisitely detailed replicas of Baroque Revival fireplaces, blown-glass lamps and a miniature espresso machine) alongside micro-works by contemporary artists including Veronica Gaido and Dustin Yellin.
"'The house within' is how I think about this project, a place people can go to in their minds. This was born in the pandemic, an emotional home I found within myself," said Fisher. It's a small world, after all.
Jess Klingelfuss is a writer specialising in contemporary art, design, travel and lifestyle
Pallant House Gallery, Chichester, until Spring 2022
VISIT WEBSITE