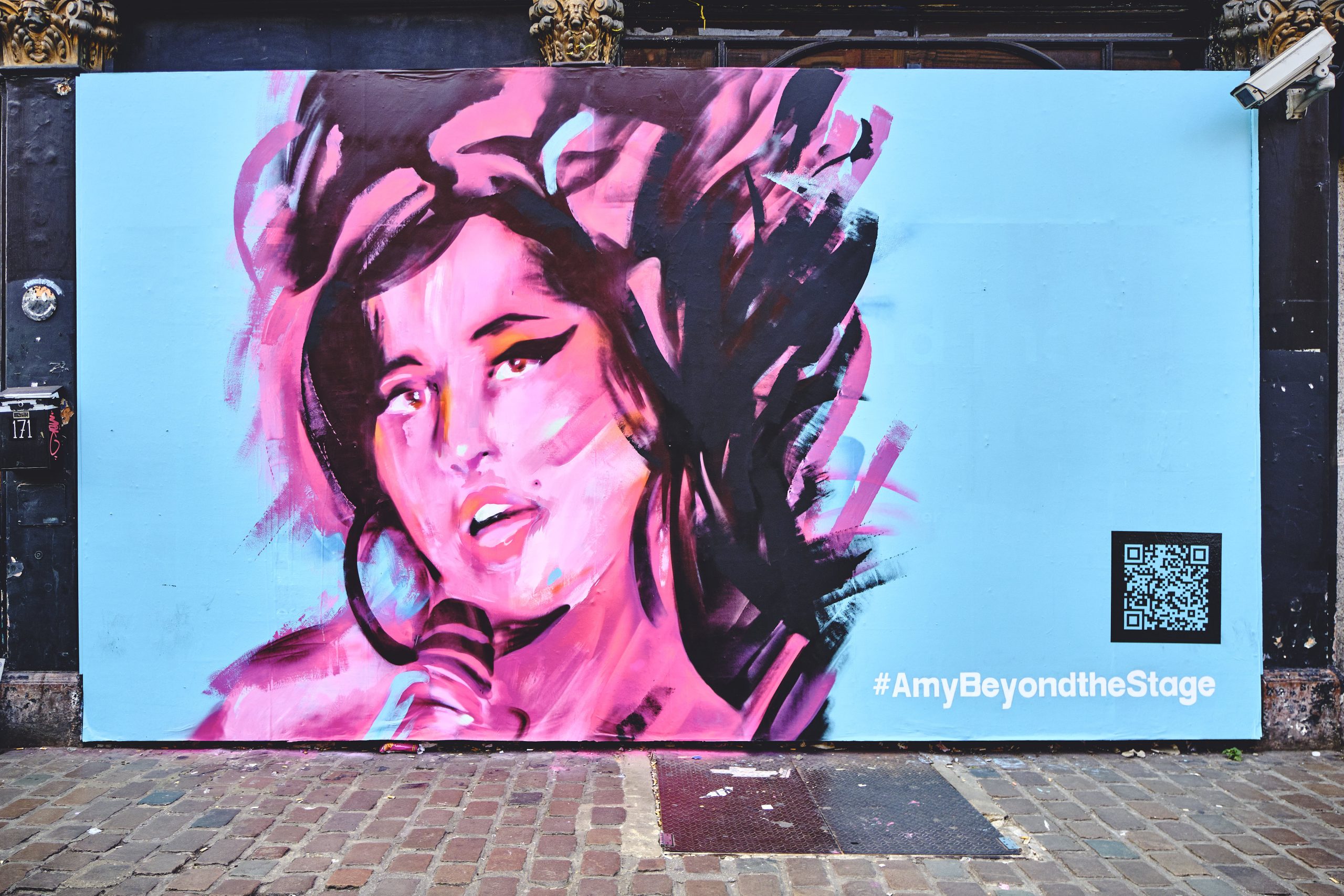 Over the last few years, I feel like I have seen a lot of dead women's clothes. Or, to be more precise, I feel like I have seen a lot of dead women artist's clothes. Artists whose lives and legacies have been defined by their premature deaths, shaped (in various ways) by tragedy. Frida Kahlo's Guatemalan cotton coat. Kathy Acker's Vivienne Westwood jacket. And now, Amy Winehouse's Miss Sixty jeans.
Winehouse wore the jeans in 2001, when she was 17, to record a song that wouldn't be released until after her death a decade later. Speaking in 2018 about the demo-track, My Own Way, producer Gil Cang told the Camden New Journal how Winehouse, "walked into the studio wearing a pair of jeans with "Sinatra Is God" written in black marker across the bum."
"A lot of exhibitions could simply be titled 'Dead Women Make Good Art'"
It is now a decade after Winehouse's death, and the jeans hang limply in a glass case in the Design Museum in West London, the black marker replaced with pink embroidery. On the other leg, also in pink thread, is picked out simply "Amy". Sinatra may be god, but this display case is clearly a reliquary, and, in this entrance chamber hung with pearly drapes, we are in the business of making saints.
Of course, the exhibition blurb and gallery labels for Amy Winehouse: Beyond the Stage don't put it this way. The show wants to "rebalance the story", championing Winehouse's talent and creative process. It aims to "tease apart her collage of influences", to construct a connective web, circling around the cultural products Winehouse devoured (Sinatra, Ella Fitzgerald, 1960s pop, Camden thrift stores) and extending out to those who have devoured her.