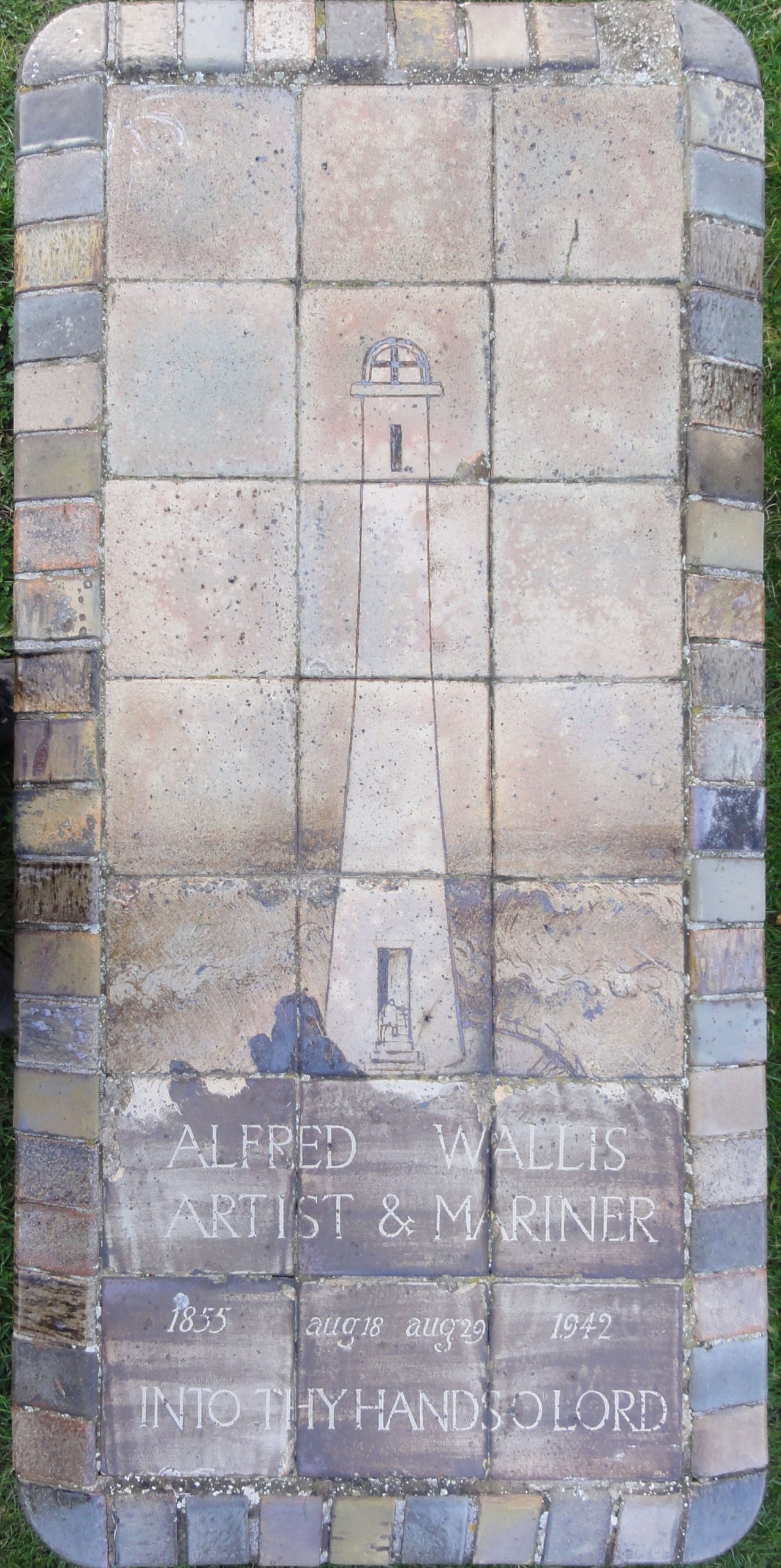 This Artwork Changed My Life is a fortnightly series of personal essays that share the stories of life-changing encounters with art.
It began with the grave. Growing up in St Ives, I knew the legend of Alfred Wallis, the former-fisherman who started painting in his seventies and produced seascapes of extraordinary directness that were cherished by Ben Nicholson, Barbara Hepworth and other major figures in the town's artistic past.
But my parents were painters, their friends were painters, sculptors, ceramicists, jewellers, gallerists and nothing was more boring to me than St Ives' mythology. Life was elsewhere, my world was small, I yearned to live where there were football matches and gigs. Aged 19, I got my wish and left for university.
Five years later, I was leafing through a Tate introduction to Wallis's paintings in Waterstones on Deansgate, Manchester, looking for a birthday present for a painter friend (yes, I had become my parents), when a photograph of Bernard Leach's grave for Wallis in Barnoon Cemetery grabbed me. The border tiles radiated around the image of the old man walking up the lighthouse steps amid the roiling sea and pulled me back to St Ives.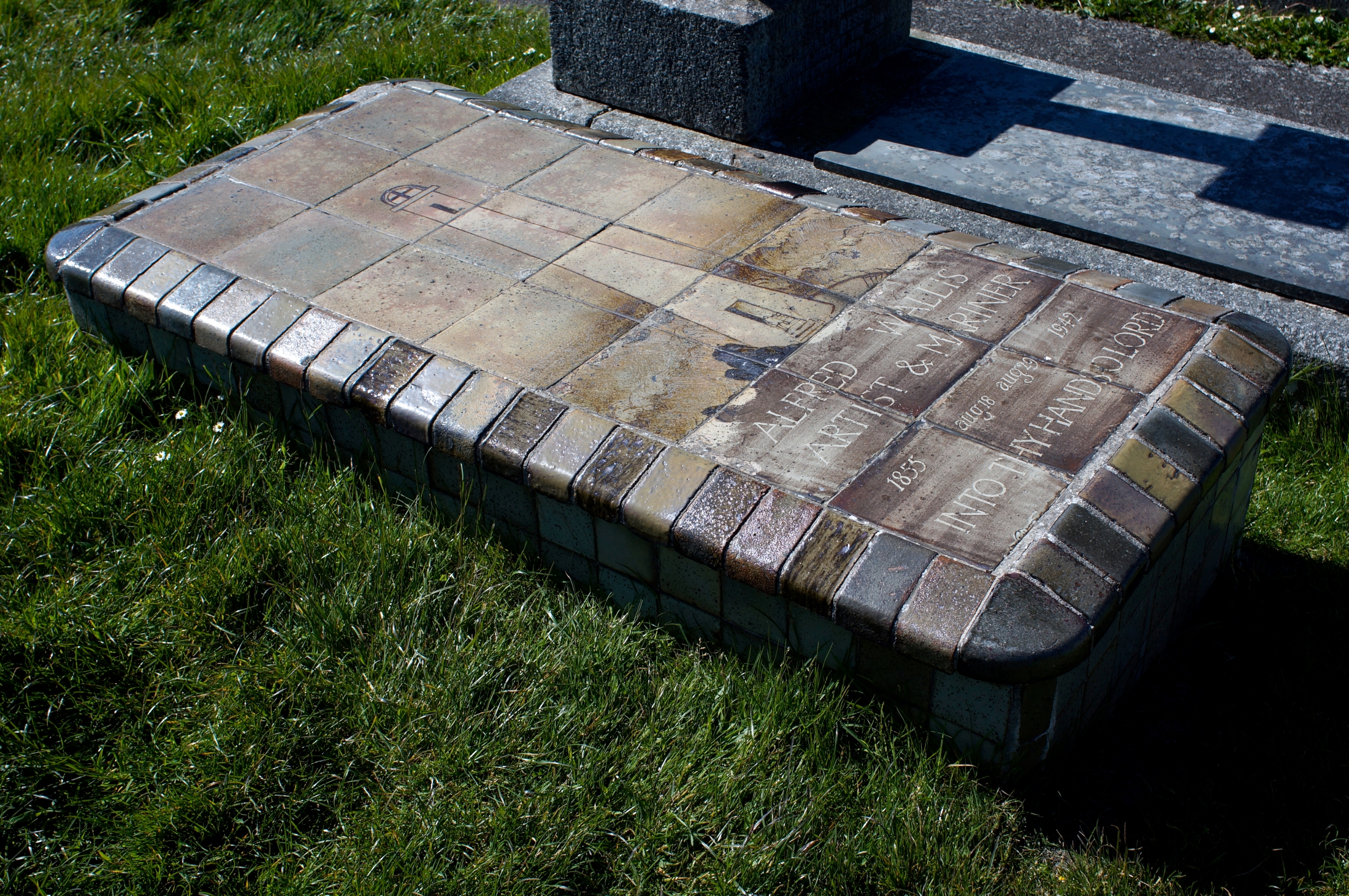 My dad's house is a few hundred yards from Barnoon Cemetery. On Sunday mornings as a child I walked barefoot among the graves, wearing my wetsuit, carrying my boogie board, en route to Porthmeor Beach. I read the faded names and dates of the dead, searching for the earliest. I walked past Leach's grave for Wallis hundreds of times without noticing, possibly because it lies flat, with no headstone.
Now it became a door into an obsession. In Manchester, I looked at pictures of Wallis's paintings online and read Primitive, Sven Berlin's biography of Wallis, which examines his art in the context of Cornish history, poverty, religious mania, genius and the problematic category of primitivism. Learning about Wallis's lonely widowhood, in his cottage in Downalong where he painted "for company" throughout the 1920s and 1930s, lit up the cobbled streets I knew and changed how I thought about where I was from.
"I walked past Leach's grave for Wallis hundreds of times without noticing"
I loved reading about how Wallis worked in yacht paint on cardboard given him by a greengrocer, how he covered his paintings with newspaper on Sundays out of religious obeisance, how Nicholson and Christopher Wood spotted them through the cottage window in 1928. I felt like an outsider in St Ives (in part because of my Chinese surname) and it was a revelation to discover that Wallis, who I heard people talk about reverentially, was labelled "foreigner" in his lifetime because he was born in Devon.
Far from home, and looking at his paintings on a screen, I saw for the first time the power, imagination and vigour in the way he transmuted the landscape and sea into timeless visions.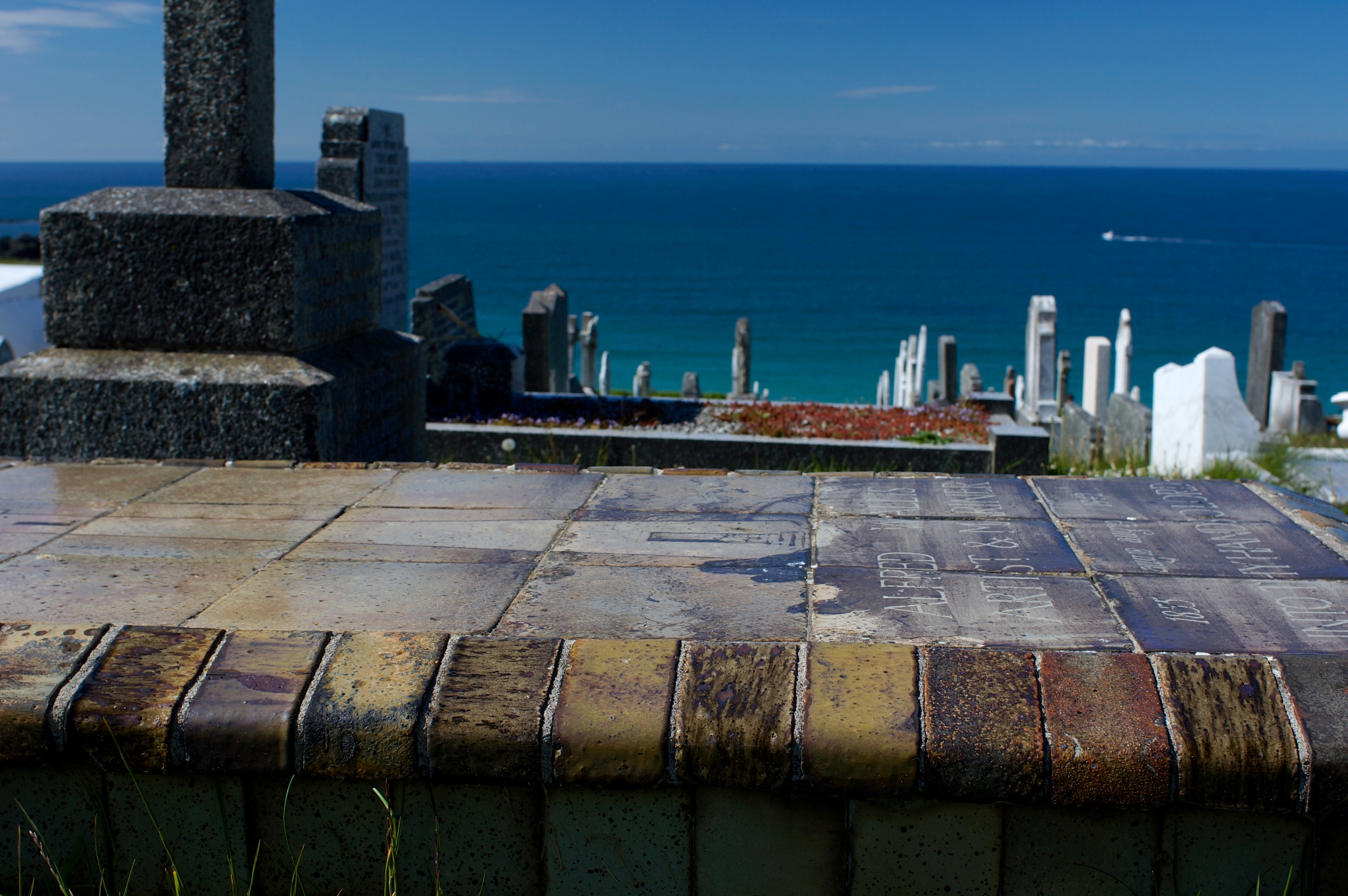 A couple of months after seeing the photograph of the grave, I went to St Ives to visit my family. I set out for Barnoon Cemetery, climbing the steep path, a pilgrim in my hometown, to where Wallis was buried. It was smaller than I had anticipated, Leach's tiles looked softened by the elements but still glowed amid the grass and soil and ivy. Somebody had tossed a rose on top (the kind of gesture I'd expect to see in Père Lachaise, Paris) so I wasn't the only one drawn here.
In his later years, Wallis feared he was destined for a pauper's burial so, even though money was extremely tight, he saved to pay for his own funeral. He died in Madron poorhouse near Penzance in 1942 (by which time his paintings were championed by Nicholson and exhibited widely), but was spared a pauper's burial by Leach and others who believed he deserved this monument.
"Learning about Wallis's lonely widowhood lit up the cobbled streets I knew and changed how I thought about where I was from"
I am not religious but, knowing now how much it would have meant to Wallis, I found Leach's inscription on the grave incredibly moving: "Alfred Wallis, Artist & Mariner, Into Thy Hands O'Lord."
Wallis was reluctant to discuss his art but he wrote: "What I do mosley is what used to Bee out of my own memory what we may never see again." He captures an age when seine fishing boats filled Cornish harbours and the air smelled of fish. The voyages he made to Newfoundland, Genoa and elsewhere as a young man made a deep impression on him.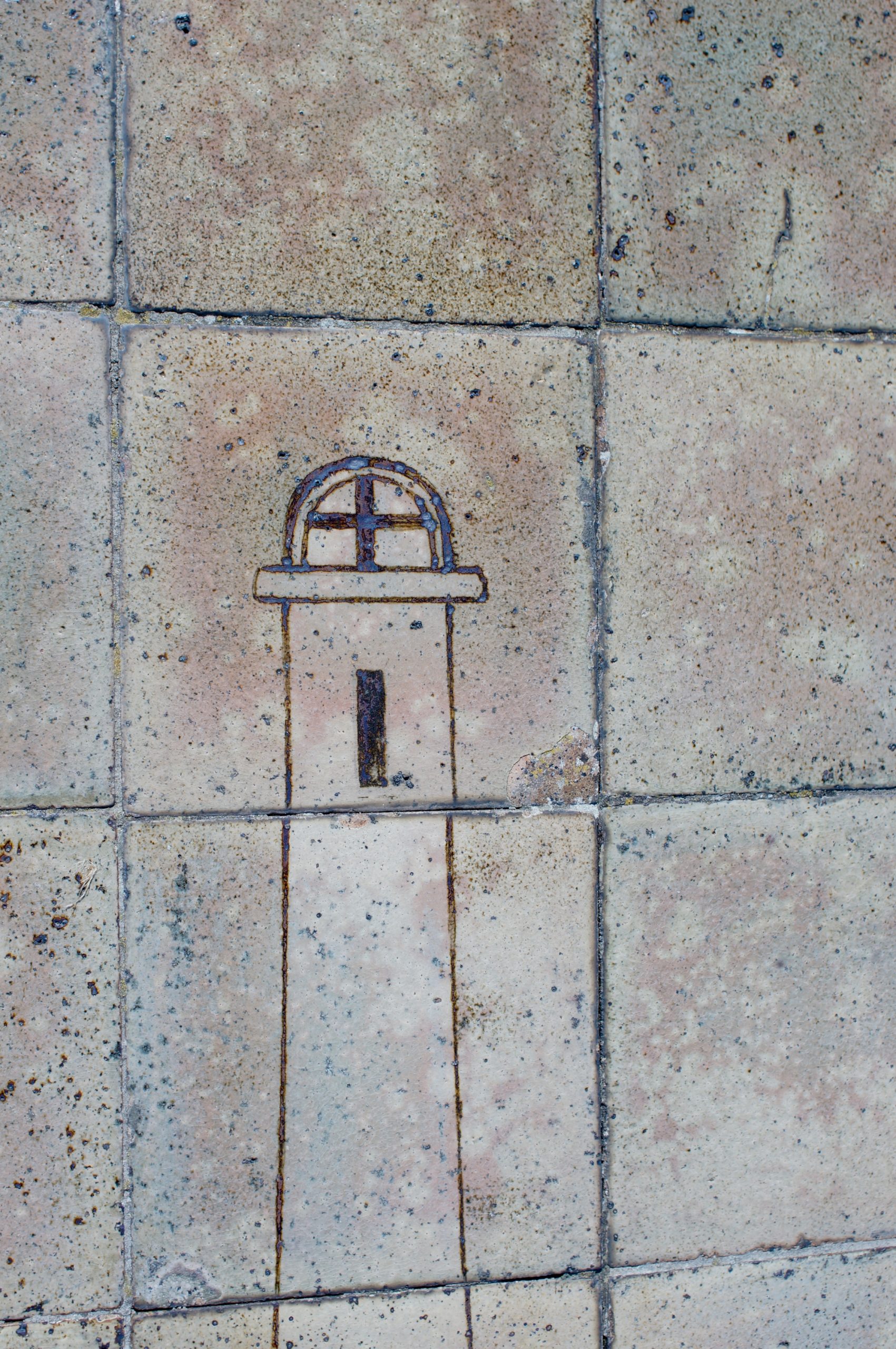 For all that they're concerned with the past, though, I see something prophetic in his paintings. There is one, Houses at St Ives, that depicts rows of granite cottages on a turquoise background. It distils the sandy wind and off-white light of the interminable Saturday afternoons I spent wandering town as a teenager. But some of the buildings are aslant and look as if they're sliding into the Atlantic.
I thought of this painting in July when, for the first time in two years, I visited St Ives. As soon as we arrived, we had to go into Covid isolation so all we could do was sit on my dad's patio and watch tourists come and go from the holiday lets around us.
"I saw for the first time the power, imagination and vigour in the way he transmuted the landscape and sea into timeless visions"
After each party left, and before the next arrived, local women came to clean and occasionally men came with tools to make minor repairs. They stopped to chat with my dad about how this was St Ives' busiest summer ever. The service economy is so entrenched that it can feel like there is nothing else. Cottages like the one Wallis lived in sell for hundreds of thousands of pounds and become holiday lets, second homes, investments. Meanwhile, younger generations of locals are priced out of town by people who live far away and Cornwall's housing crisis deepens.
Wallis's paintings have shaped the way people all over the world think about St Ives: 80 years after his death he is part of what draws people to the town. The irony would not be lost on him. He knew about unequal relationships, he was terrorised by poverty as much as by the demons of his mind, and he lost his home because he could no longer afford it. He painted what used to be and what was to come.
Max Liu is a London-based writer and literary journalist. He is a regular contributor to the Independent, TLS and others
All images courtesy Steve Tatum