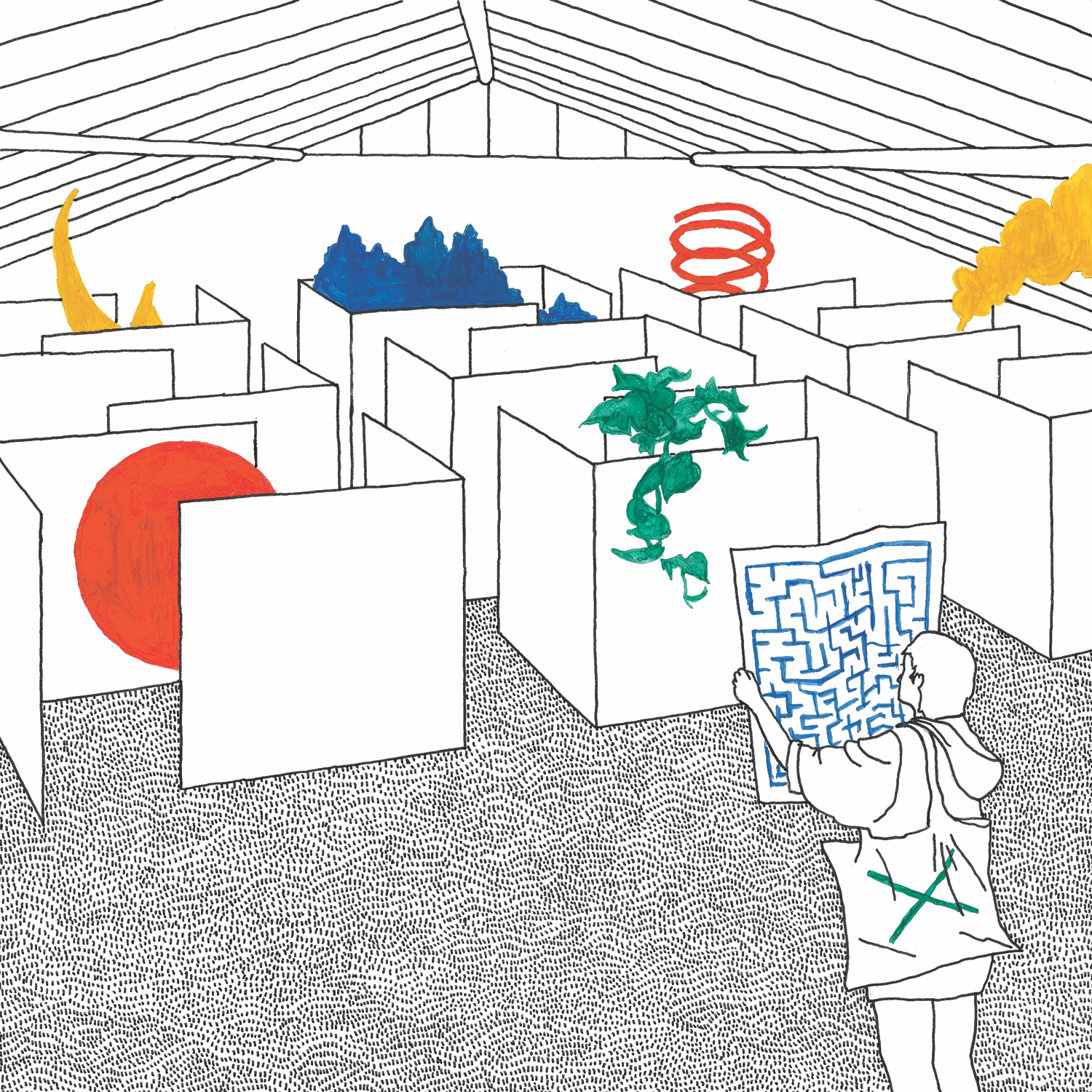 So you're a Frieze Virgin, and you're about to enter the fray. How can you prepare yourself for the sights, smells and new sensations to come? Consider Frieze like this: not dissimilar to an airport, only with more art, more posturing and fewer windows. With this handy survival guide, you'll make it through the day—and live to tell the tale.
1.
First things first. Everyone knows that a lady (or gentleman) should never reveal the contents of their handbag… but there are a few essentials that it would be potentially fatal to overlook. Bottle of water? Check. Energy bar or other compact snack? Check. Spare phone battery? Check.
2.
Of course, it's not just the contents of your bag that counts in this hyper-aware environment but what you've got on the bag itself. A gallery tote is de rigueur at Frieze, but proceed with caution. Your personal brand is at stake here, and who you align yourself with matters. Are you more of a Cos x Serpentine or a White Cube tote? Zwirner or Goodman? Be true to yourself; you'll know when it's a match.
3.
Next, it's time to plan your outfit. Casually appropriated French workwear jacket at the ready? How about an ironic cap? It's a minefield out there, but try to avoid the clichés. That said, now is not the time to premiere that new look you've been itching to show to the world. Keep it simple; keep it layered; keep it risk-averse—there's nothing worse than sweaty sartorial remorse mid-fair.
4.
Let's talk footwear. High heels are out, at least for all but the most experienced wearers. The shoe of choice at Frieze, for both men and women, is the loafer: Gucci for the gallerists, Church's for the curators, high street for everyone else. Meanwhile, Stan Smiths and those black Vans with a white stripe will inevitably be all over the fair like a rash. The choice is yours.
5.
The moment has come to conquer the cloakroom—or rather, to avoid it at all costs. A bag held hostage here can cost you dinner reservations, party invites and even a lusty new romance when all you want is to get the hell out of the fair at the end of a long day. This is where the slimline tote comes into play: grip it tightly to your side and saunter confidently through security.
6.
You have made it into the belly of the beast. Congratulations! Now to navigate the seemingly endless corridors of pristine booths… Following the official map is hopeless; instead, keep mental notes of memorable artworks to build your own internal map, which is indecipherable to anyone else.
7.
It is likely that you will run into someone you know, even if you don't work in the art world. Do not be caught off-guard. Pick a favourite artwork and booth early on (the more arbitrary the better) to reel off, and have a decent exhibition opening for later up your sleeve, in case of the inevitable faux-casual enquiry about your evening plans. Of course, reciprocally enquiring oh-so-casually into your fellow Frieze attendees' evening plans is a great way to piggyback along on their invitations.
8.
Interact with the Live Programme at your peril. Dedicated to performance and participatory work, you could find yourself in conversation with a go-go dancer, engaging in a spot of yoga or on a blind date. Keep on mental loop: "I will not make a fool of myself…" Sadly, there's no telling if this mantra alone will be enough to save you.
9.
You have tried out the hyped-up VR booth, almost knocked over a sculpture and dodged the Berlin gallerist wearing head-to-toe Vetements. It's time for a break. Head to the cafe area, where Gail's Bakery leads the charge with inflated prices but maximum carb intake. Carbs are what you need right now. If you haven't already devoured your pre-packed snack, sit at a table and smugly consume it now. If the snack is long-gone, choose a pricey pastry and resign yourself to your fate.
10.
The dreaded fair fatigue is setting in, and all the art has blurred into one. It's now or never to make the trek to Frieze Masters. It is common knowledge that the proclaimed "fifteen-minute walk" between the two tents is utter fiction, so don't be surprised when you are still seeking it out half an hour later, having taken a wrong turn through the Rose Garden. Treat any shortcuts with extreme scepticism—the last thing you want is to find that you have been locked in the park after dark. Don't be that person hoiking themselves over the railings, flashing the waiting taxis. You've survived the day; just make sure to end it in style.