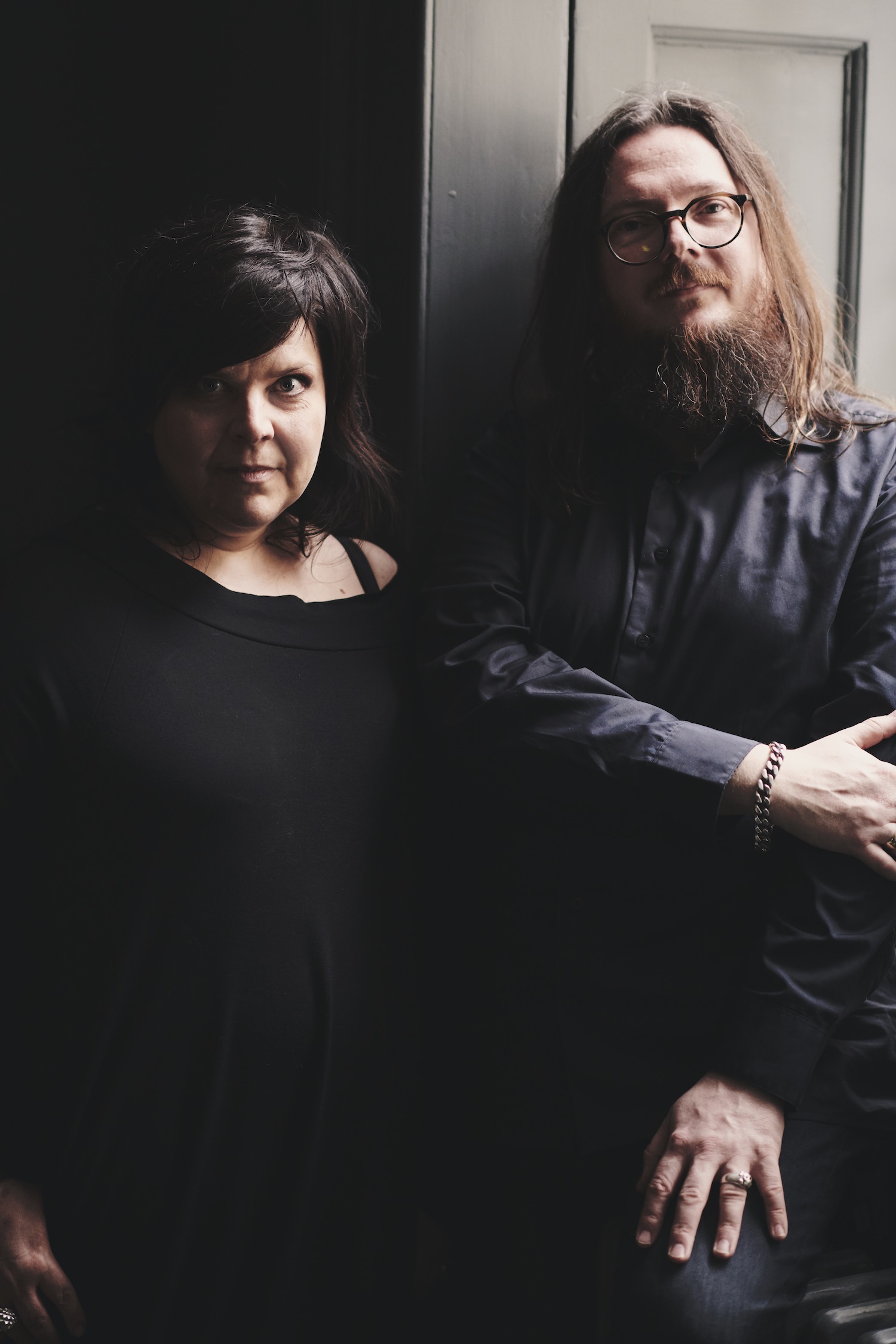 When you walk into Iain Forsyth and Jane Pollard's new studio within the neoclassical structure of central London's Somerset House, the first thing you might notice is a gleaming pair of Ziggy Stardust red platform boots—taken from their 1998 ICA work, A Rock 'N' Roll Suicide: a meticulous live reconstruction of David Bowie's 1973 "farewell performance" as Ziggy. There is an enticing stack of records (from Scott Walker to Gil Scott-Heron—both of whom they've respectively worked with, on live and video projects) by a turntable; a poster of their award-winning drama-doc 20,000 Days On Earth (2014) signed by its rock star subject, Nick Cave, above their desks; and a wall covered with upcoming work notes. The space feels distinctly industrious yet warmly welcoming. They pour the coffee, and we gather around a table to chat.
It feels like you've swiftly settled in at Somerset House—but what originally prompted your move to this vast arts building?
Iain Forsyth: It felt like an opportunity to make a big change, and I think change is often the start of something exciting; it tends to trigger a chain of completely unexpected events…
Jane Pollard: We've been itching to make more art, as well. While we have this amazing slate of stuff in development, it felt like—physically and mentally—we didn't have the space to push the more experimental, abstracted pieces that we really wanted to pursue. That's what this studio represented. We have a long-standing relationship with Somerset House; it's where we premiered 20,000 Days, and more recently, we did Requiem For 114 Radios for the Daydreaming With Stanley Kubrick exhibition here in 2016. It was also about the people; the brilliant curator Ceri Hand has moved in as director of programmes, and the other artists here include Christian Marclay, Gareth Pugh and a brilliant composer called Anna Meredith.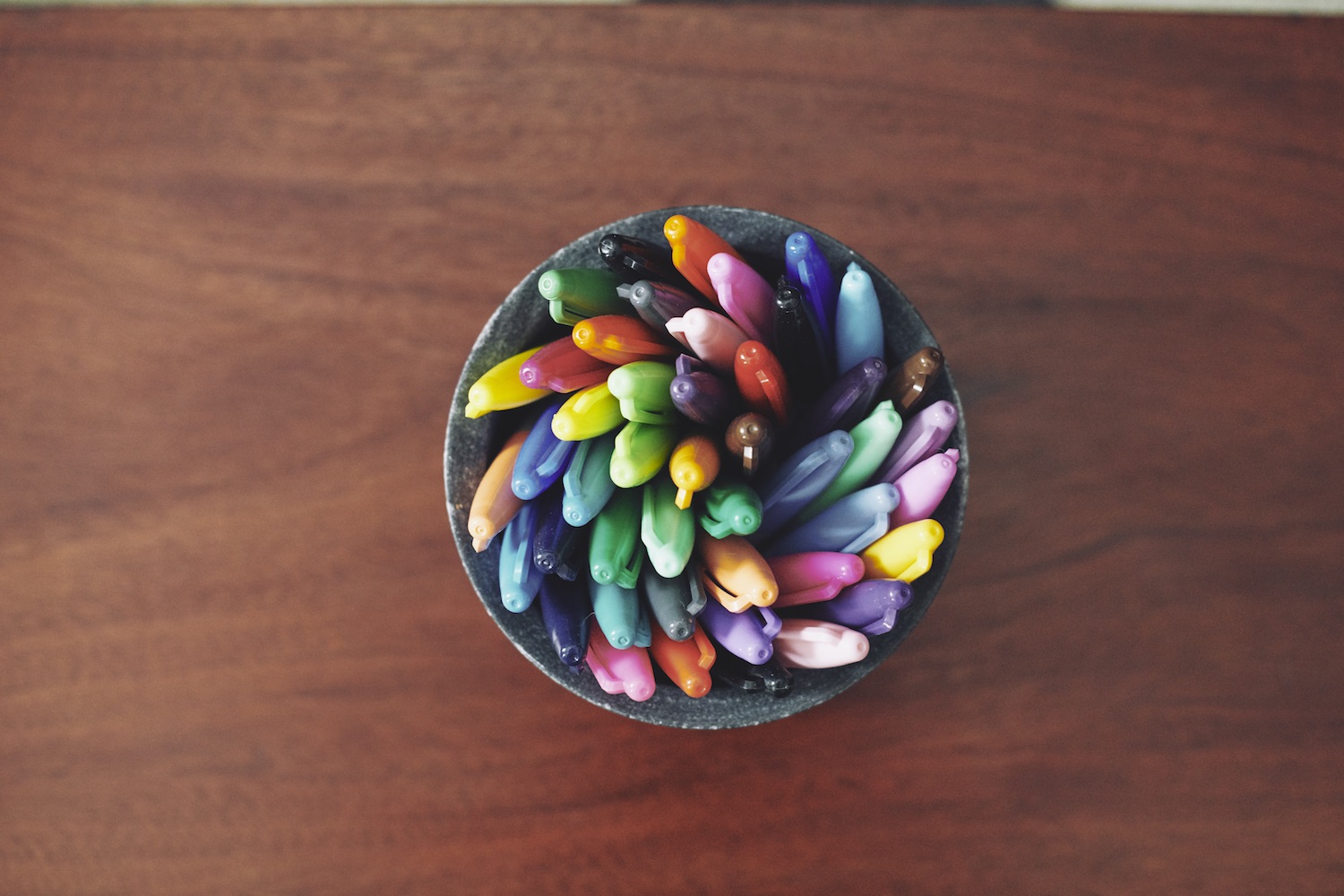 "I think change is often the start of something exciting; it tends to trigger a chain of completely unexpected events"
You've been making art together for more than twenty years and, until now, you've worked from your home. How has that shaped your studio dynamic?
IF: It's always suited us to work in quite a domestic, comfortable environment; a lot of things come out of just being able to sit and read, or have people over and just bounce ideas around. These aren't cold, concrete artists' studios in the way that I traditionally think about them. Because there are a lot of different practices going on in this building—advanced tech, filmmakers, fashion designers—it gives us a lot of resources to be inspired by, and a lot of potential collaborations.
JP: When we first decided to work together, it was based on a lot of reacting against what we experienced at art school. It didn't feel like the work being made was really considering its audience; it wasn't very direct or emotive, all the things that we want our work to be. When you feel like that, you feel quite intimidated by the spaces which signify that. We never used our studios at college; we wanted a space that we set out on our own terms. Here, we can shift everything out of the way, and we can build a set and film something.
IF: Everything in the room is on wheels!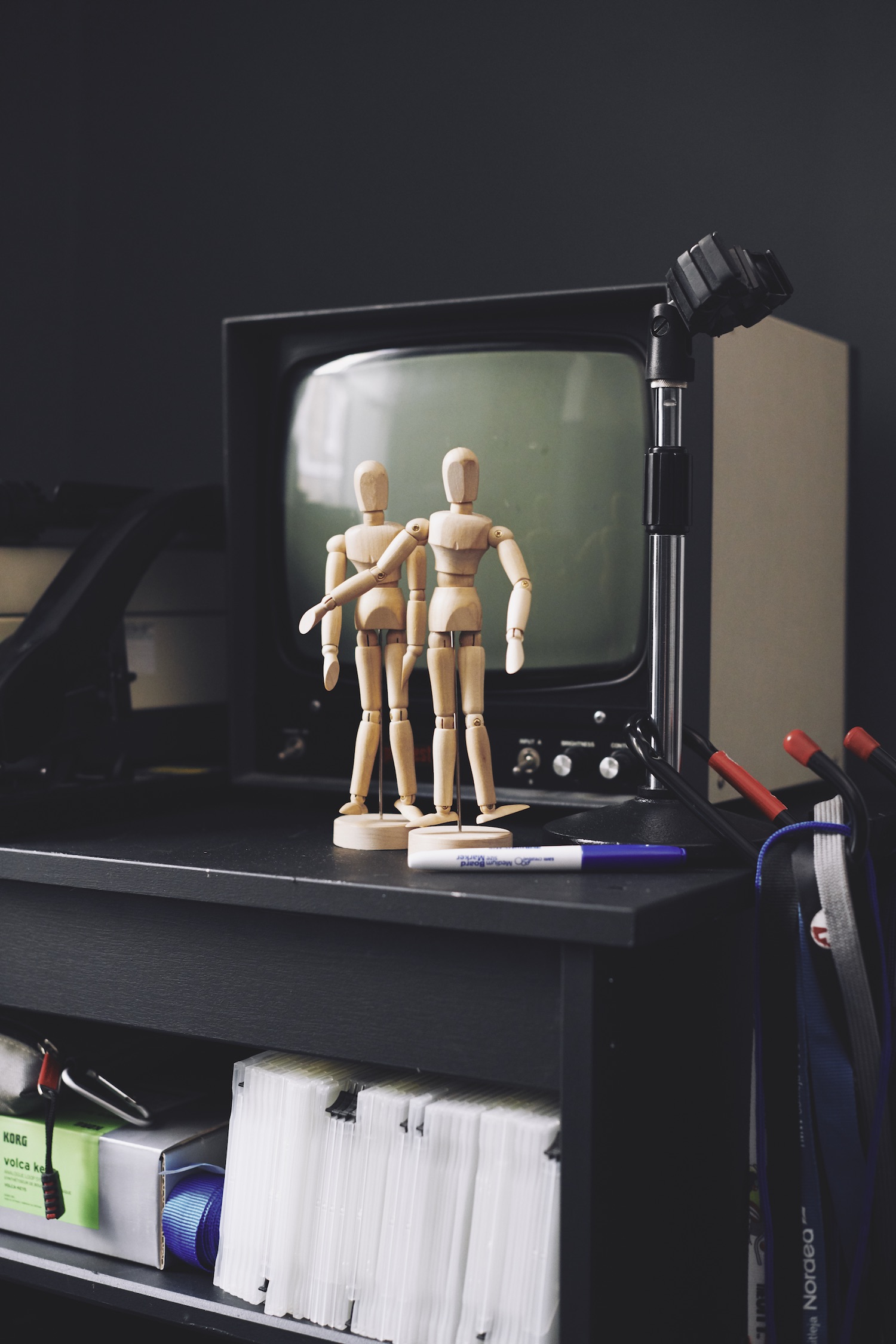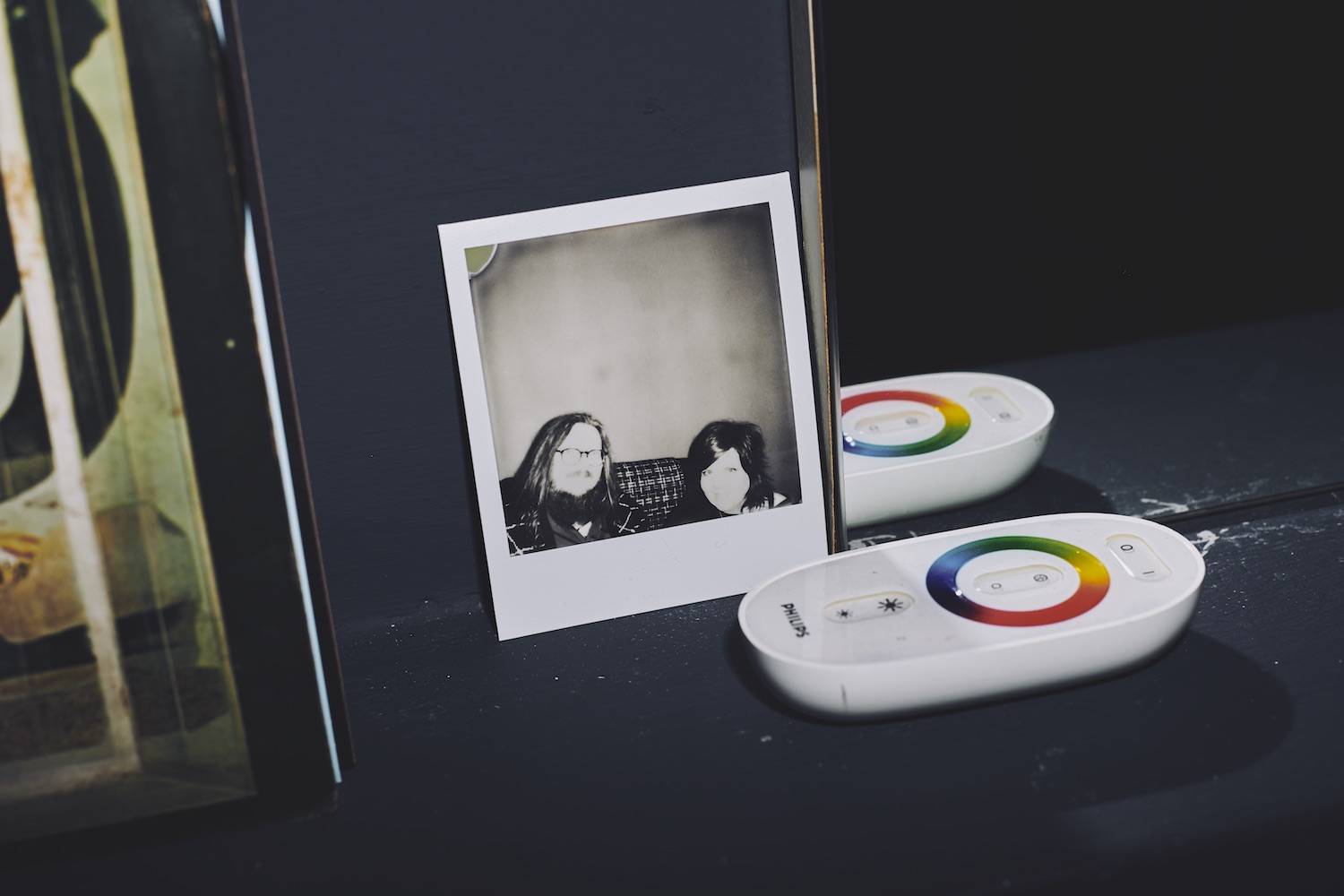 If you were both originally reacting against mid-nineties art school "careerism", what were the inspirations that you first felt an affinity with?
JP: We got together as a couple just before I was twenty-one, and really quickly started working together, including Words & Pictures [a quarterly "object-based" art magazine, which ran for ten issues between 1994-1997]. Music has always been present in our art because you can say so much with it. But when I think of all the practitioners that I really admire, they're all really brilliant manipulators of audiences: Bill Hicks, Bruce Nauman, the screenwriter Jimmy McGovern, Carl Sagan, Throbbing Gristle: immediate, immersive, incredible.
IF: At Goldsmiths, you'd go to an art opening and just be bored senseless in that environment, where everyone was trying to advance themselves and meet the right dealer. Then you'd go to a club or gig, and have a sense of a shared experience. We still have that urge to have a practice that speaks with those communal experiences that you might associate more with a gig than a gallery.
JP: We recently showed the first video piece we did, with Kate MacGarry. It was a two-monitor video portrait called Chainsmoker, Tapdancer (1995), tremendously Nauman-influenced. One monitor was on the floor, with my feet tapdancing, and one was head-height on the wall, with Iain chain smoking. The humour came from the difference in our teens, because I was in stage school at that point, and Iain used to hang around at bus stops and gigs, chain-smoking. It's a bit Morecambe & Wise, a double-act.
"Music has always been present in our art, because you can say so much with it"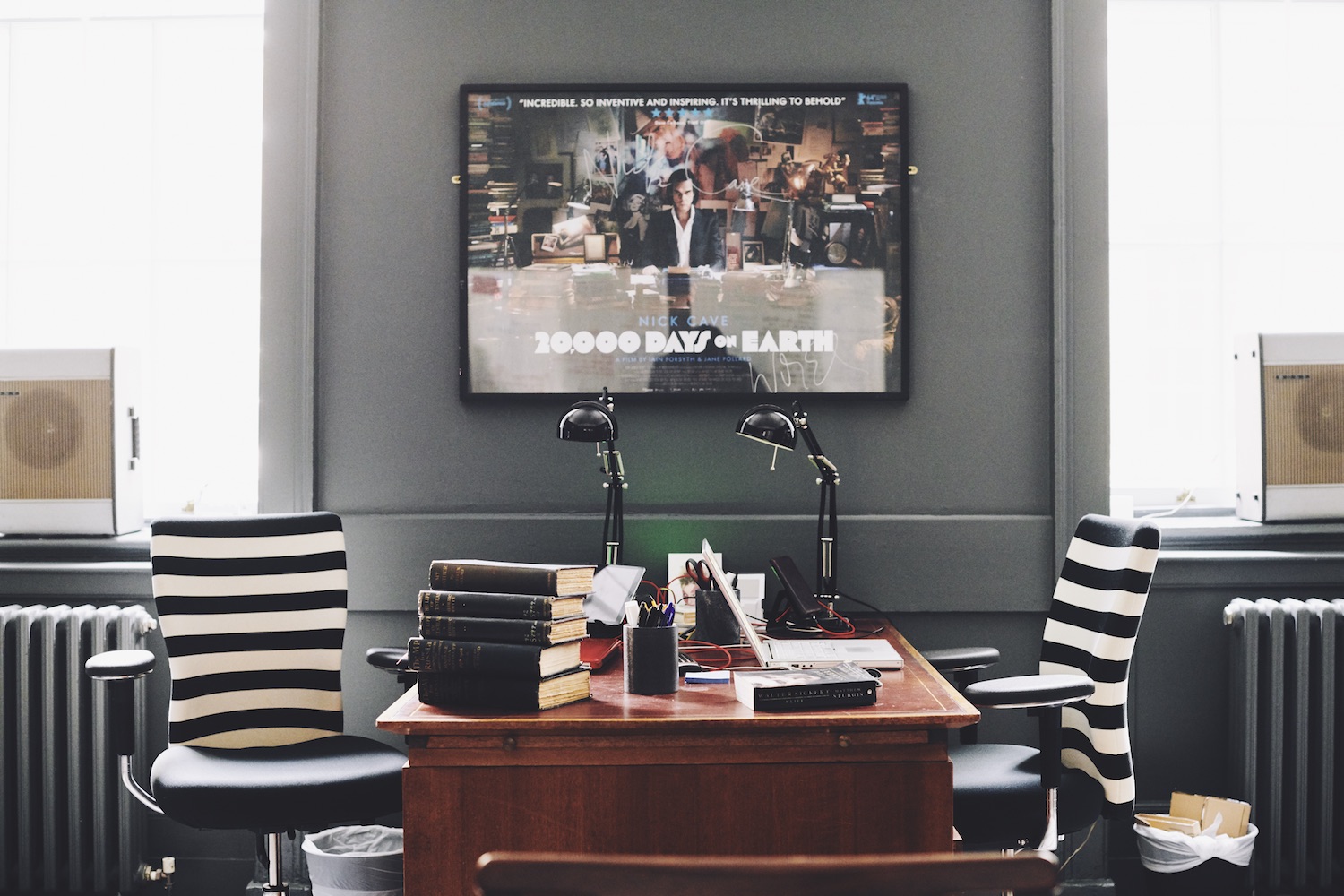 Pop culture and personal touches pervade this whole room—not least, the 20,000 Days poster. How did creating that film impact your artwork now?
JP: It changed our lives in no small way. The critical success was wholly unexpected, and an incredible thing to experience. The thing it's afforded us more than anything is freedom and trust. I feel like now we're making films that resolve some of the earliest questions we were asking in our art, all the way back to A Rock 'N' Roll Suicide; the closing scene of 20,000 Days does a way better job of tackling the conceptual questions we were posing, in a really accessible language. Those moments when Nick's onstage at Sydney Opera House and we start to flicker in moments from past concerts, and there's this sense of history being layered: that the present is a membrane, and just under the surface of reality is history, and every Bad Seed there's ever been. That concert is built so profoundly on repetition, the same principles and energy, and desire to deliver. That idea of can you activate a past moment in the present, and what does it do to an audience when you do that?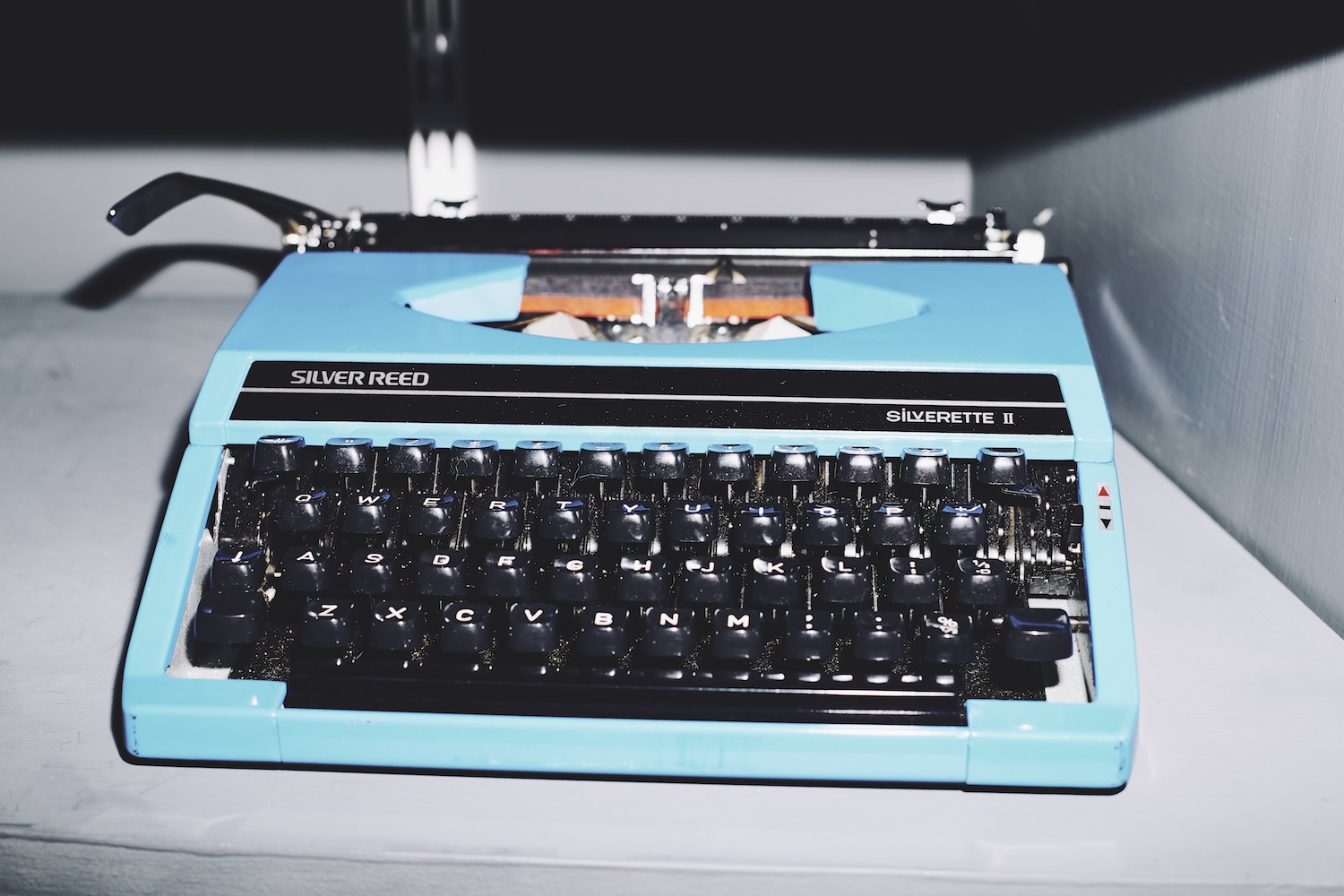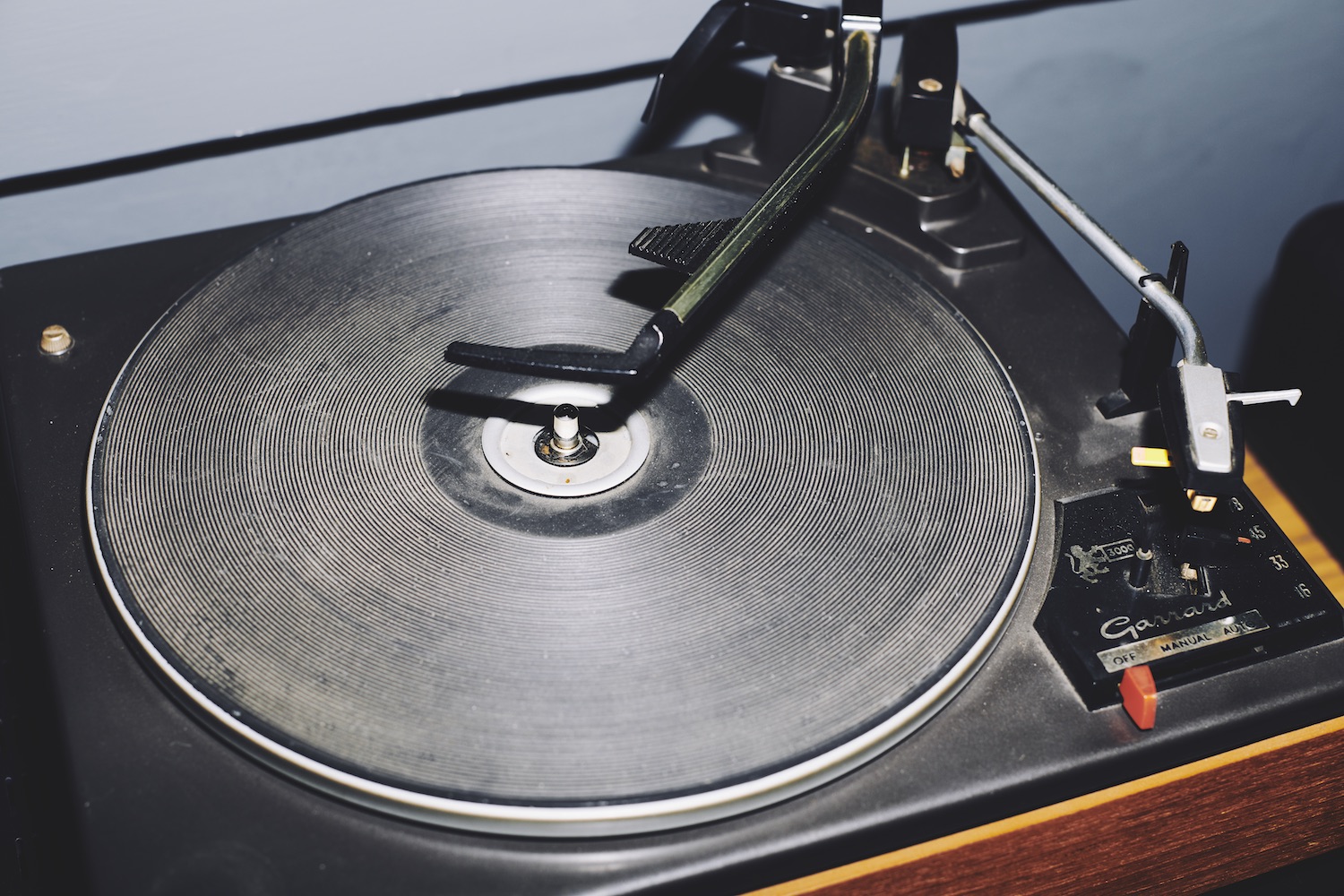 "We still have that urge to have a practice that speaks with those communal experiences that you might associate more with a gig than a gallery"
There are a lot of exciting notes and names on the walls, which you can't discuss yet—what can you tell us about?
JP: There are four films, and three TV series on the go! We're also working with the photographer Paul Heartfield on a new set of portraits. Iain found the expired patent for this Victorian multiple portrait device. You sit your subject within this vortex of mirrors, wheel in different backdrops and take a photograph where you have five versions of your subject in one reality; it looks like they're sitting around a séance table or a card game. It's a really intimate, multiple angle but single moment portrait."
IF: Apparently, one of the aims was for sculptors to create heads from photography, with this simple arrangement of mirrors and a bit of maths. It has a lovely immediacy, and it also feels topical in the sense of VR and immersion.
JP: At the heart of it, we are frustrated portrait artists! We realized that we had this urge in us to portray people; we used to do it with the mixtape pieces [including 2005's Anyone Else Isn't You], with people talking to camera about the songs they included. That gave us this mnemonic device to unlock emotional baggage that people don't normally come out and tell you.
Your latest work, as part of the Urban Myths series on Sky Arts, marks a return to TV, following 2016's Neil Gaiman adaptations Likely Stories (soundtracked by Jarvis Cocker). What appeals to you about this medium as artists?
IF: This series is commissioned as comedy, which really excited us. Every episode is produced by a different team; the only link is that the stories relate to the idea of "urban myths". Our episode, The Dali and the Cooper, is about Salvador Dali making a hologram of Alice Cooper in 1973.
JP: One of the first things we found on YouTube was footage from the real-life press conference; immediately, we thought, we could recreate that in a really accurate way. It tickled us that we could perform a re-enactment in there, and work with writers on a script to dramatize the bits that nobody knows. The things that make it really funny are the conversations that happened between Dali's wife Gala and Alice's manager Shep Gordon.
IF: It's also about being involved in an industry that's in a state of change, with TV box sets and anthologies. Maybe we're constantly attracted to things that haven't figured themselves out yet.