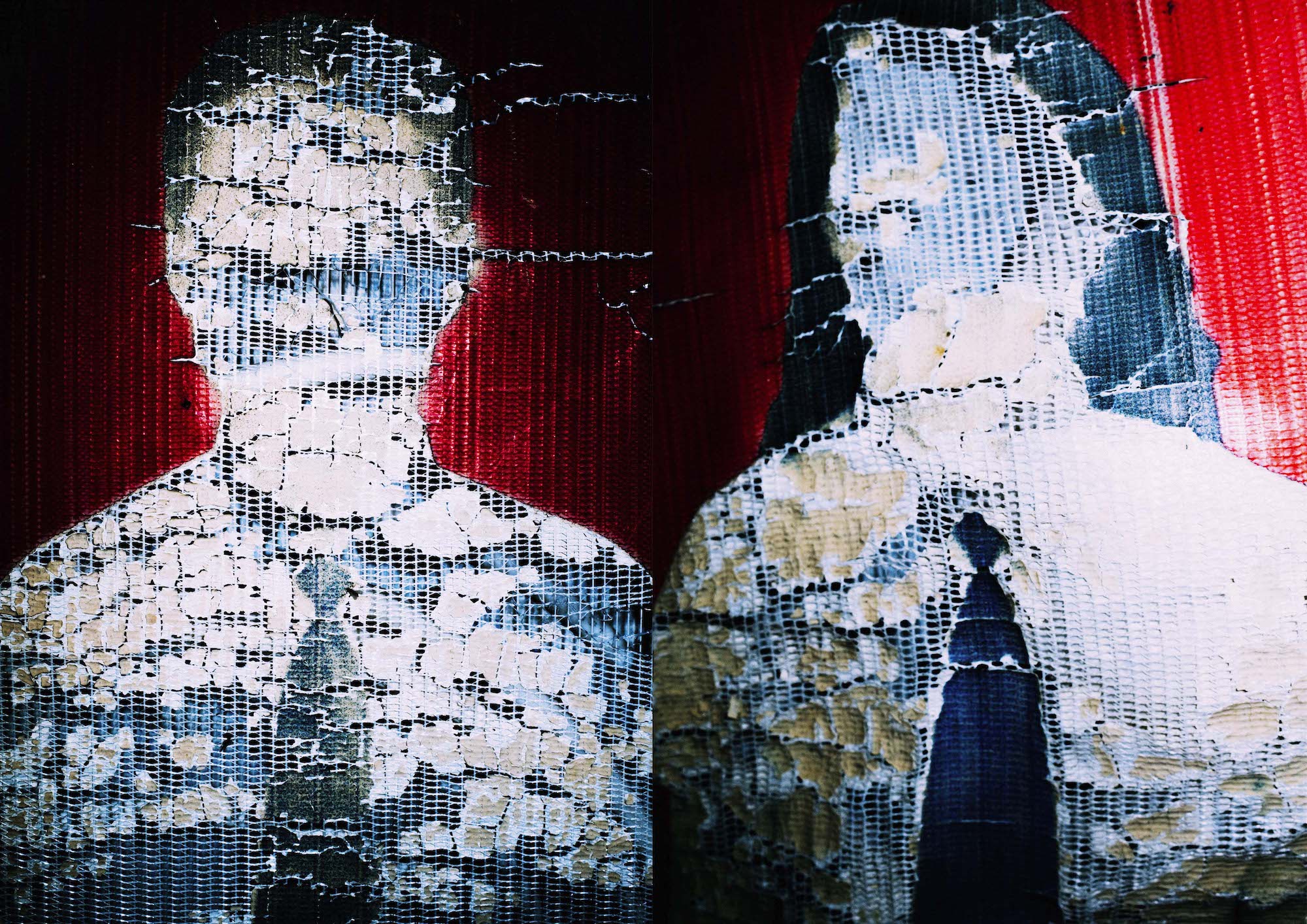 Carcasses of dead animals hang in uniform rows. Flies swarm around a bowl of untouched sweets. A woman dressed in silk pyjamas plays the accordion, eyes rolling back into her head as though she is possessed… Ryu Ika's debut photobook, The Second Seeing draws on everyday moments with an element of the absurd.
Rushing through cities in vivid hues and bright flashes, Ika captures dissonant street scenes, contorted bodies and sweaty faces, jarringly up-close in full-bleed. The sensory effect of her photographs is immediate and visceral, but the concept behind it more complex, exploring identity, self-performance and perceptions of reality in contemporary society.
An emerging image-maker with just five years behind the lens, Ika's journey into photography is a story that is intrinsically tied to the subject of her work.
Born and raised in Inner Mongolia (a region that was established as part of the People's Republic of China in 1947), Ika attended a school that only allowed students to speak Chinese. From a young age she was taught not to indulge her Mongolian heritage.
"I intentionally tried to avoid my own culture," she writes, in a statement that accompanies her work. "[I was] afraid to let people around me know that I was a bit different from them." This led Ika to feel isolated from her peers. But she found a friend in Japanese anime, an early obsession that would later change the course of her life.
"The sensory effect of her photographs is immediate and visceral, but the concept behind it more complex"
Eager to experience the country that infatuated her, in 2015 Ika quit her university studies to enrol on a media studies course at Musashino Art University in Tokyo. "It's all changed since I decided to come to Japan… It's like I actually walked into the TV, the one and only world I wanted to interact with since I was a child," she writes.
But Ika was also disappointed. The Japan she pored over through television shows was different to the real Japan. People weren't always cheerful and friendly, and many didn't have a quirky sense of style. "When I first got on the metro in rush hour, all the white collars wore similar suits, had similar hairstyles, and no one was talking," Ika remembers. "The reality I was standing in seemed just like a stage with lots of performers. That was the first time I saw the world in this way."
Struggling with the language, she found communicating with her fellow students difficult. Then a professor introduced her to photobooks by some of Japan's leading artists, including Daido Moriyama, Lieko Shiga and Masatoshi Naito. "It felt like the photographs were talking to me, all the emotions transmitted to me… [I thought:] 'That's it! This is my way of communicating'."
Ika headed out into the city centre at night, armed with a point-and-shoot camera. When passers-by reacted to the spark of her flash (whether it was with annoyance, scepticism or humour) ,she felt a connection to them. "When I take photos, I'm throwing boomerangs at people," she says. "And when they are photographed, they all become part of the show."
"We usually choose to compromise by playing characters that satisfy other people's expectations"
Now, five years since she started making images, Ika has published her first photobook. It follows a lauded 2019 exhibition at Ginza's Guardian Garden gallery, titled Big Brother is Watching You. The show was part of the 1_WALL Grand Prix Award, a prestigious prize for emerging photographers. Past winners include renowned artists such as Mika Ninagawa, Daisuke Yokota and Yurie Nagashima.