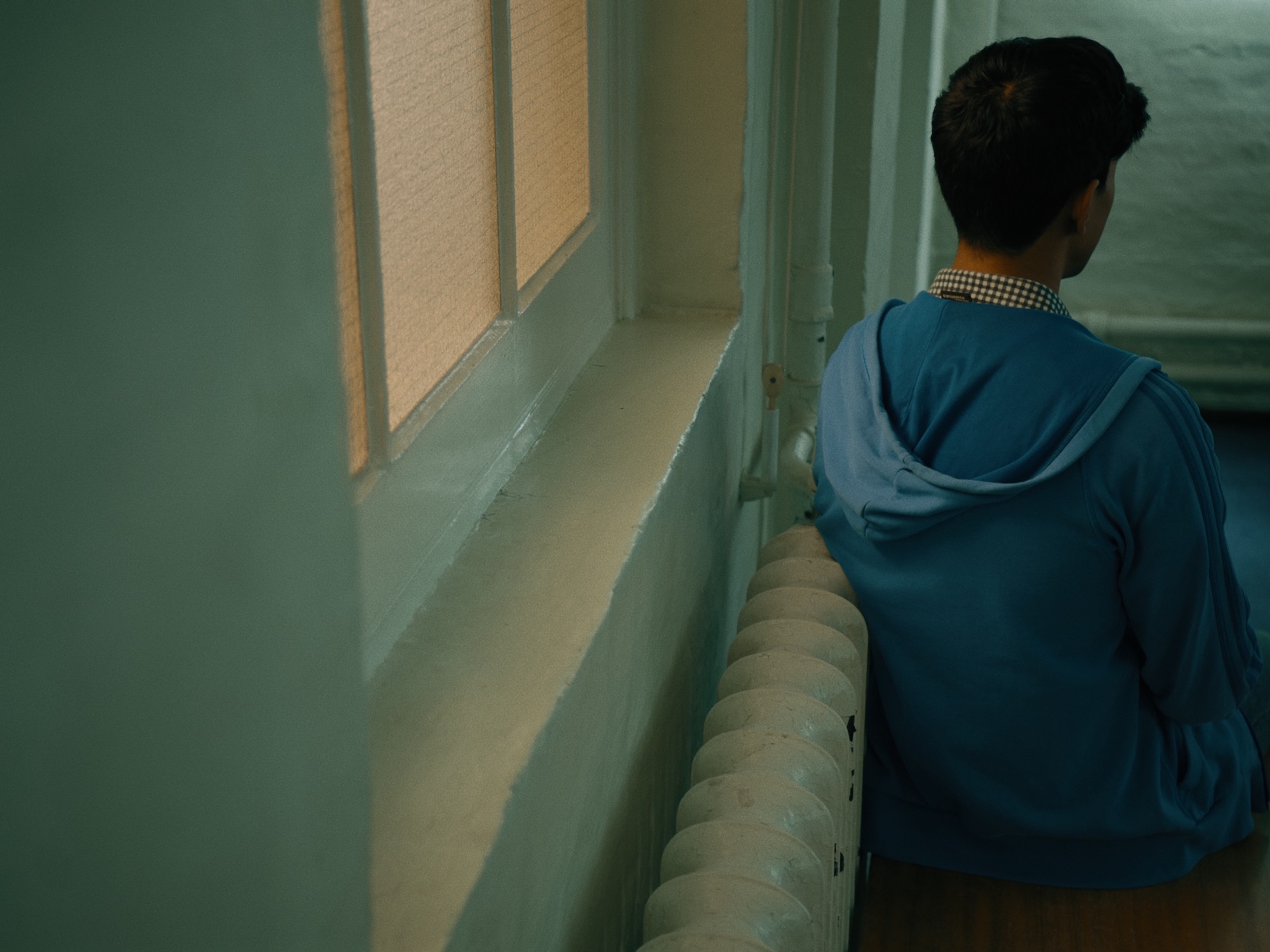 When I leave Imran Perretta on a Wednesday evening in the New Wing of Somerset House, I am thinking about his response to the question of working with arts institutions. How he navigates that mixture of pomp and expense, and how he remains autonomous despite it.
"I don't pay too much attention to institutional struggles in the art world because it's just myopic," he said. "I'm worried about getting stopped and searched. I'm worried about being stripped naked at an airport. I don't give a shit if some curator says some bullshit to me." It seemed to summarise the conversation we'd had—insightful and defiant and funny; deflating the question to answer it from another angle.
After the release of Brother to Brother, which deals with being detained at an airport, and 15 Days, an account of living in a refugee camp near Calais, critics couldn't help but comment on the politics of Perretta's work. Does he agree? "What I do will always be overtly political, because this is the body that I inhabit, in a world that has told me repeatedly that it doesn't want me", he explains. "So in that sense, just persisting is kind of a radical subject position. Anything that comes from me is imbued with this political narrative, because it is my own personal narrative."
"I'm worried about being stripped naked at an airport. I don't give a shit if some curator says some bullshit to me"
And how do his films communicate that? "Being able to layer the images, the narratives and counter narratives, unlocks this parallel in scale between the very intimate and the very political and global." The border—physical and spiritual, a manifestation of otherness that is printed on signs and daubed in memories—has become a repeated motif of his work: "I've been interrogated; all kinds of things have happened to me at borders, and I've made work around that," he states plainly.
The Destructors (film stills), 2019
The split screen of his new film The Destructors, currently showing at Spike Island, opens with two images. On one side, staccato palms; hands rhythmically hitting knees; a soundtrack to the image that builds and swells. On the other, a pair of dangling, anonymous feet, clad in white cotton socks, that rub together anxiously, toe over toe. This focus on hands and feet—a manifestation of the anxieties of the body— continues throughout.
The subjects are shot from behind or in profile, or else the top halves of their faces are out of shot entirely. The men are crouched in empty rooms, sitting on the thin plastic chairs you get in church halls. Interrupting these are a series of eerie, dreamlike images: black smoke flowing through a ventilation unit. It billows like storm clouds, silk, blood in water. A flood in the hallway.
It's at once everyday and surreal, bound together by a script that is by turns poetic and blunt. "The whole time, I am pleading with myself to take my own hands from around my own throat," a man says about the experience of being "forgiven" for terror attacks he played no part in.
The Destructors (film stills), 2019