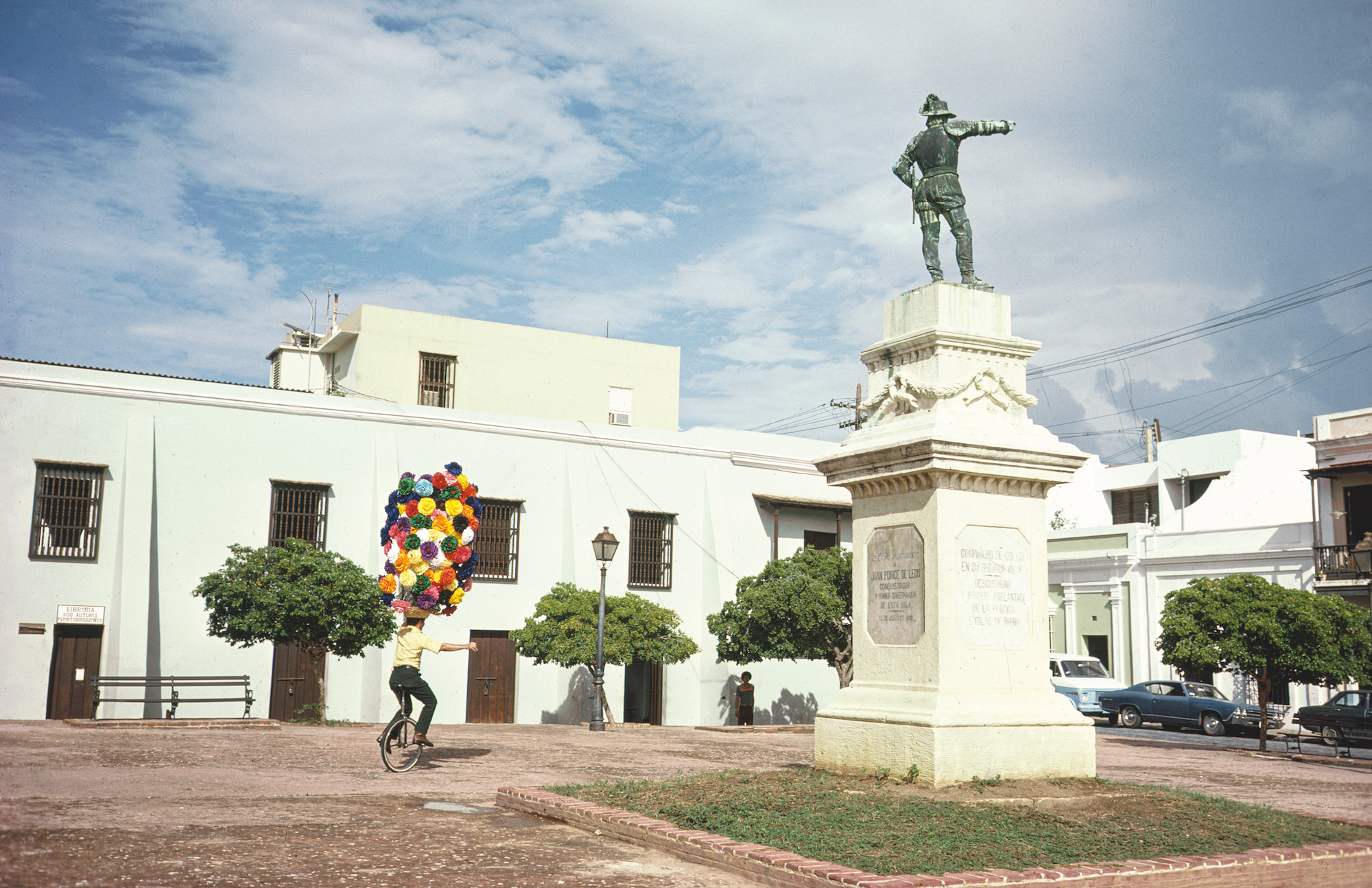 Springtime is the most vividly sensual of seasons. It can be recalled by the feel of the warmth of the sun on skin, by the colours peeking out from the hard ground, and by the wafting scents of flowers as they break free from the harsh constraints of winter. Blossom can be seen on previously bare trees, and there is the sound not just of a swelling chorus of birds but of a flurry of activity upon the streets. Photographer Joel Meyerowitz has an eye for even the quietest of these details and sensations, seeking out enigmatic, tender and surprising visual connections across his 50-year-plus career.
Wild Flowers, first published in 1983, has taken on new cult status in subsequent years as a classic of Meyerowitz's carefully observed eye for thematic detail. The book's unifying floral motif draws together a range of still lifes, street photography, portraiture and landscapes across multiple times and places, featuring images taken in the US, Mexico, France, Spain and Morocco. A new edition of the book, published by Damiani, updates the original with additional photographs from the intervening years.
Meyerowitz has a talent for snapping instances of spontaneous visual symmetry. In one image, taken in San Juan in 1974, a unicyclist balances a tower of paper flowers on his head, one hand extended in a pose mirroring a nearby statue. "That's what's so wonderful about life: the most unexpected things happen," the photographer reflects in the book, "and if you don't have a camera, nobody knows." In another image, photographed in Paris in 1967, French high society assembles to watch the horse races at Longchamps when a sudden gust of wind lifts hats off heads, and the pomp and splendour is momentarily suspended. "Nature comes along and throws rain or wind or dust on you, and you see the poise unsettled for a moment," says Meyerowitz.
"That's what's so wonderful about life: the most unexpected things happen…"
The symbolic weight of flowers is abundantly clear throughout. A coffin is carried through the street surrounded by mourners clad in black, the vivid red of a bouquet a stark reminder of the life's fragility. Flowers are layered over a crucifix in religious adornment. Even the civic ceremony of a sailor returning to land is marked by an elaborate, oversized floral bell. At other moments flowers become an incidental addition to Meyerowitz's point of view, entering or exiting shot clutched in a tightly-clasped hand, or tucked into a suit pocket. The street photography for which Meyerowitz made his name brims throughout with the ebb and flow of incidental interactions.
The flower has been a much-documented subject throughout the history of art, from the almost scientific precision of Jan Brueghel the Elder's vase arrangements to Robert Mapplethorpe's monochromatic still lifes dripping with implied eroticism. Meyerowitz turns this legacy on its head, introducing the flower not in studied isolation, but as a living, breathing part of daily life. Wild Flowers balances humour with poignancy, introducing moments of levity into even the most ingrained of human rituals.
All photos © Joel Meyerowitz