At the beginning of the eighties, Rune Kristoffersen was experiencing international commercial success as the bassist in Euro new wave tunesmiths (and occasional Smash Hits magazine stars) Fra Lippo Lippi. By the late nineties, Kristoffersen had shifted to intensely different musical realms: having worked as the Norwegian label manager for jazz/classical institution ECM, he set up his own Oslo-based indie label Rune Grammofon in 1998. Its first release, 1-3, was a live outburst from avant garde improv "supergroup" (led by free jazz trumpeter Arve Henriksen) Supersilent.
Kristoffersen has remarked that he regards Rune Grammofon as more of a "gallery" than a conventional record label. As RG marks its twentieth anniversary (with more than 200 releases to date), that comment does feel pretty illustrative of a base that has lovingly displayed works from acts as far-ranging as ambient music innovator Biosphere, the elegant songcraft of Susanna and the Magical Orchestra, heavy psych rockers Motorpsycho and neo-psych trio Elephant9. The spirit of RG stems from such creative fearlessness (reflective of Norway's deep-rooted indie music adventures), distinctive attention to detail (and a determined focus on physical formats), and an exclusive, unbroken bond with visual designer Kim Hiorthøy, who has created artwork for every one of the label's releases.
Let's Put It to Music (the title comes from a collection of Johnny Cash poems) is a twentieth-anniversary celebration that beautifully highlights the visual range of RG, without necessarily unlocking its sense of mystery. It's a standalone release, although RG also presented a couple of birthday gigs in Oslo late last year. It's also telling here that Kristoffersen doesn't demand detailed explanations of Hiorthøy's visual approach and working methods for each artist; instead, the designs here feel instinctive and unconstrained. And while there are various international labels which are famed for their visual aesthetic as well as their musical output—including Factory, Blue Note and ECM—RG remains unusual and intriguing for the disparity of its one-person art direction. Hiorthøy's own background has spanned fine art schooling (from Trondheim to Copenhagen and New York) to fanzine culture, as well as his work as an electronic music composer and dance choreographer.
As writer/designer/publisher Adrian Shaughnessy points out in his foreword to Let's Put It to Music, "Hiorthøy brings another dimension to Rune Grammofon—diversity and breadth of visual expression. There are themes that he pursues—abstract shapes executed with painterly techniques. But he mixes this with photography, cartoon-like line illustrations, geometric constructions and fragile dreamlike typography."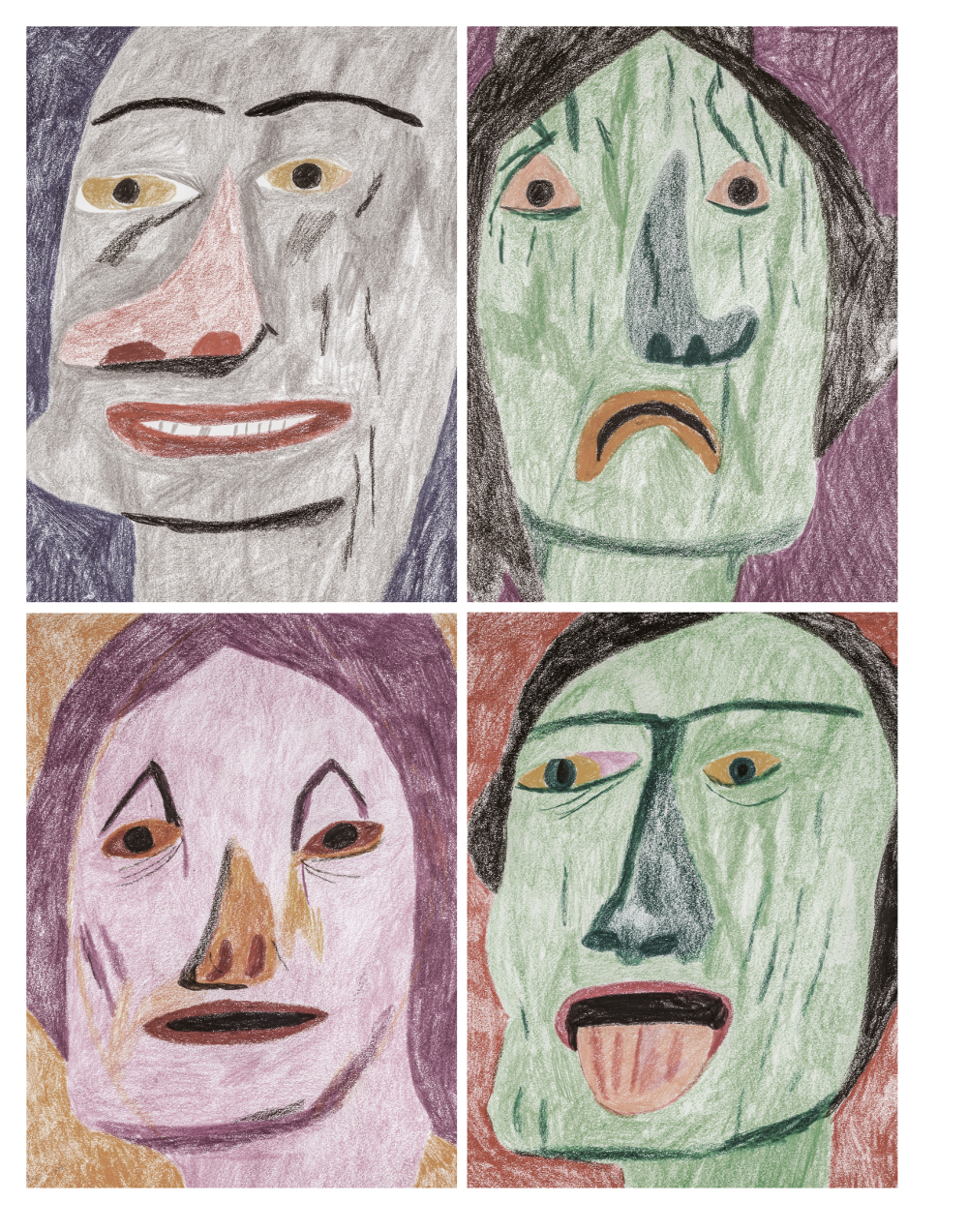 Beyond the intro pieces, we're left to immerse ourselves in the variety of these designs: their combination of subtlety and strength, and their deep colour palettes. Although the first visuals comprise studio shots from Supersilent's 1-3 (hazy with sunlight reflections and surreal atmospheres), this book is not a "regular" retrospective, and the images/releases do not run chronologically; instead, we succumb to their flow. An accompanying 7-inch single (bearing intricately textured black-and-white artwork of leaves, thorns and woodgrain) provides a suitably shape-shifting soundtrack, with exclusive tracks from RG signings Fire! Orchestra, Maja SK Ratke and The Last Hurrah!! with Nora Zheng. Weird new favourites emerge each time you sift through the imagery, regardless of familiarity with the music artists themselves (even the most committed label trainspotter would find that RG deals plenty of unpredictable twists); these might include the designs for Motorpsycho records, whether it's the strangely raunchy insect origami of X-3 (2010); the way that Behind the Sun (2014) overlays moody archetypes with cute yet creepy emoji-style cartoons; or the culinary portraits of Still Life with Eggplant (2013).
Hiorthøy's fantastical collages and fleshy contrasts for the likes of Susanna and the Magical Orchestra and free jazz multi-instrumentalist Detail (First Detail, 2015) often feel like they'll spring into sudden, haphazard life; they're reminiscent at points of Jan Svankmajer's fairytale/nightmare animations. Overall, though, no single reference point dominates; we're swept from the exhilaratingly sensual, almost poppy portrait of Jenny Hval's Innocence Is Kinky (2013) to the trippy cross-stitch typography for Thomas Stronen's Politz (2006), and the florid, disco-tinged circles of Thou Shalt Boogie! (2013) by cosmic jazzers Bushman's Revenge.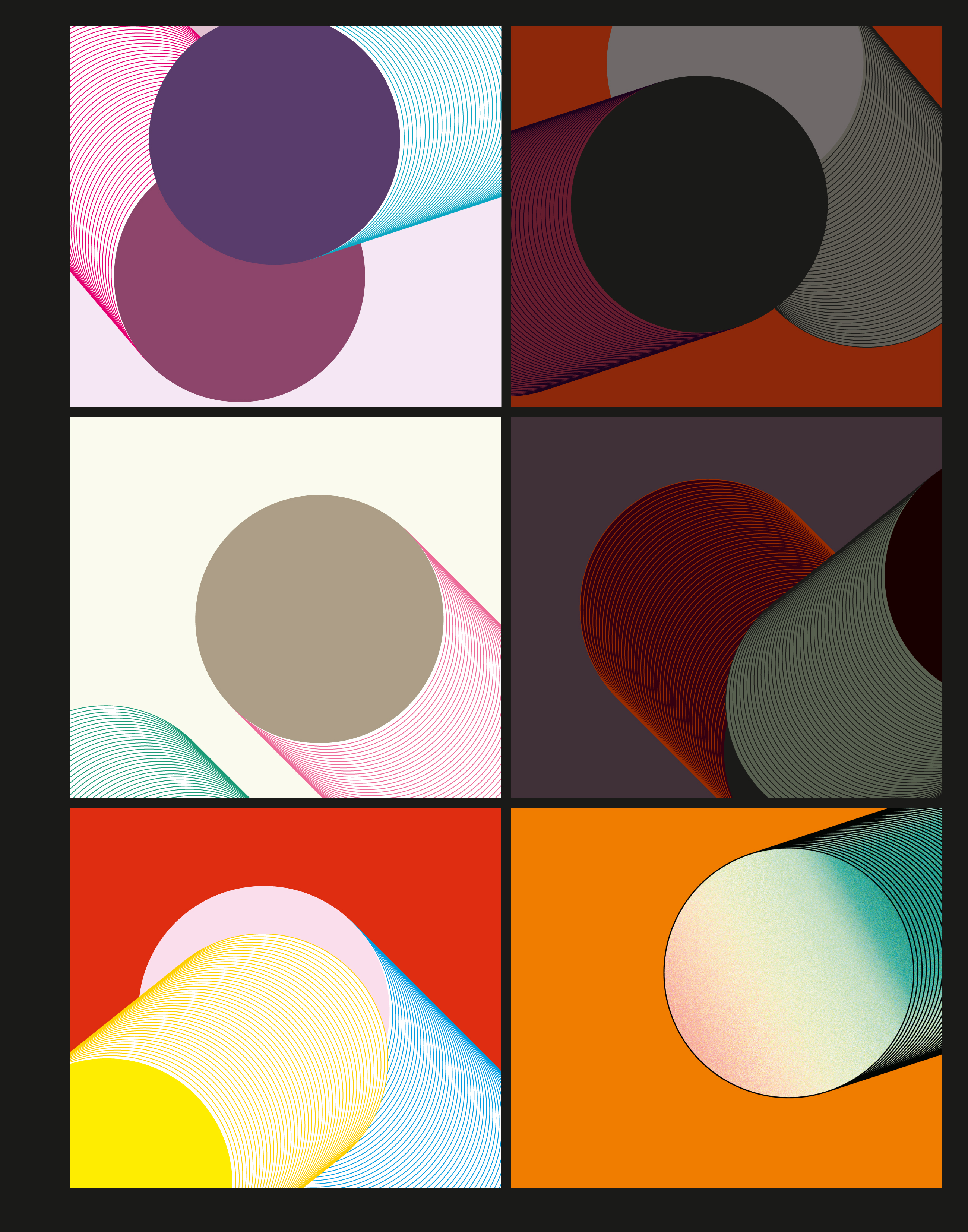 The book concludes, not with a clear-cut index, but a characteristically idiosyncratic array of "best of" lists from various RG players—so we have Hiorthøy's personal top ten of Pantone colours (shout-out to Cool Gray 1C); free jazz sax/flute/clarinet blaster Mats Gustafsson's "Top 11 most effective and brutal brain melting 'pig screaming' saxophone treatments ever recorded", Jenny Hval's erudite list of nineties club anthems, or Kristoffersen's favourite painters, in alphabetical order (spanning Gunnor Advocaat to Mark Rothko). In many ways, RG feels like a dream vision of a record label—fuelled by passion, irreverent in tone yet serious in execution, somehow miraculously buffered from corporate industry expectations. The sound and visuals here cover two decades of inspiration and unpredictability, but they also bristle with creative possibilities for a long time to come.