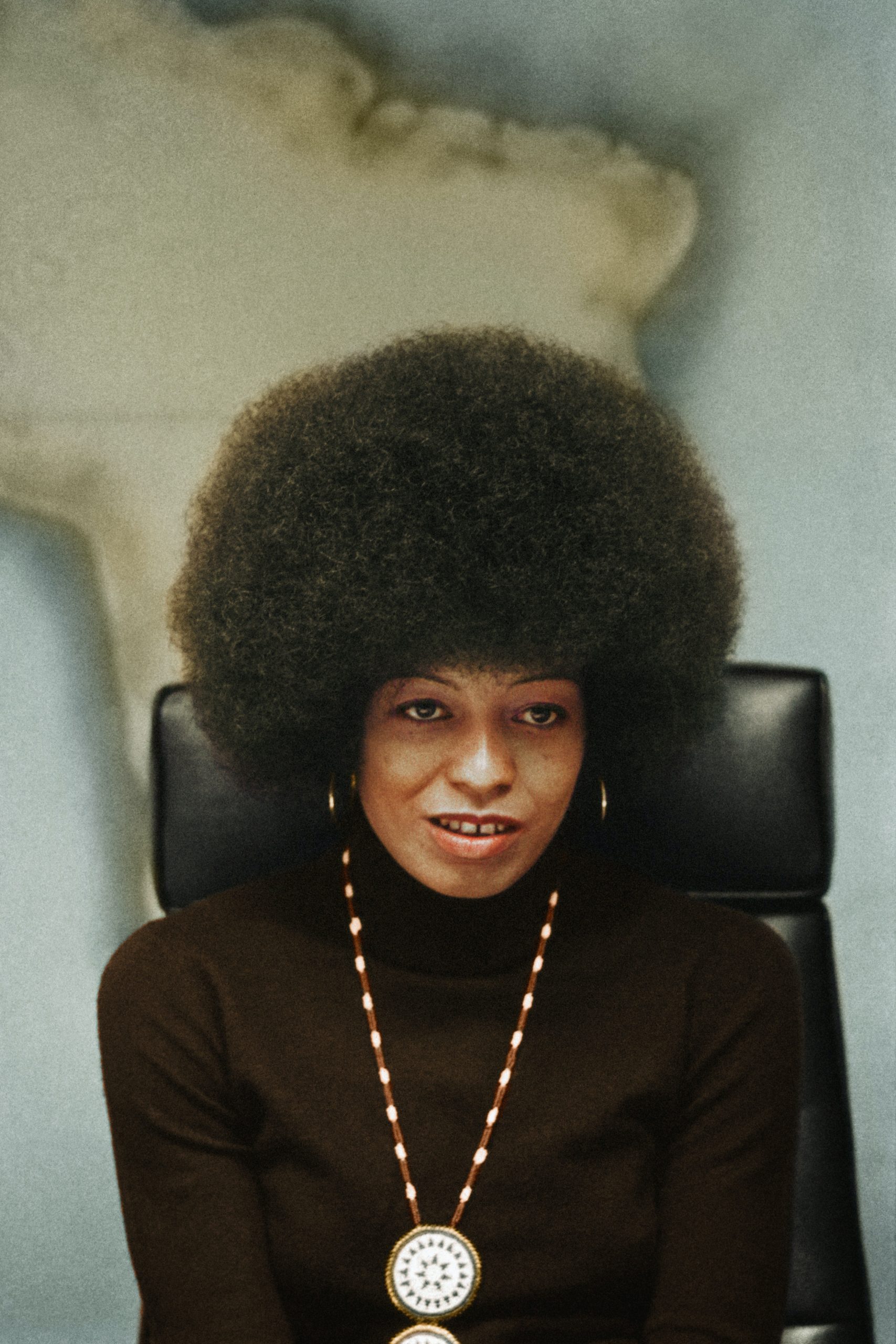 Photographer Joel Sternfeld once said, "Black and white is abstract, colour is not. Looking at a black and white photograph, you are looking at a strange world." In 2021, many people already live in a strange world transformed by technology, where deep fakes and Instagram filters have distorted our ability to believe what is in front of our eyes. Techniques for colourising photographs have been around as long as the camera itself, but the latest technologies bring new implications for trust and deception.
The practice of colourisation has been on the increase during the last ten years, as image-editing software has become ever more sophisticated. Colourising archival images offers an outlet for nostalgia, and is promoted as an opportunity to feel somehow more emotionally connected to a person or place. In the last decade, several artist's books have celebrated colourising, including John C Guntzelman's 2016 revisions of the American Wild West, and Marina Amaral's upcoming book of colourised photographs from the First and Second World Wars.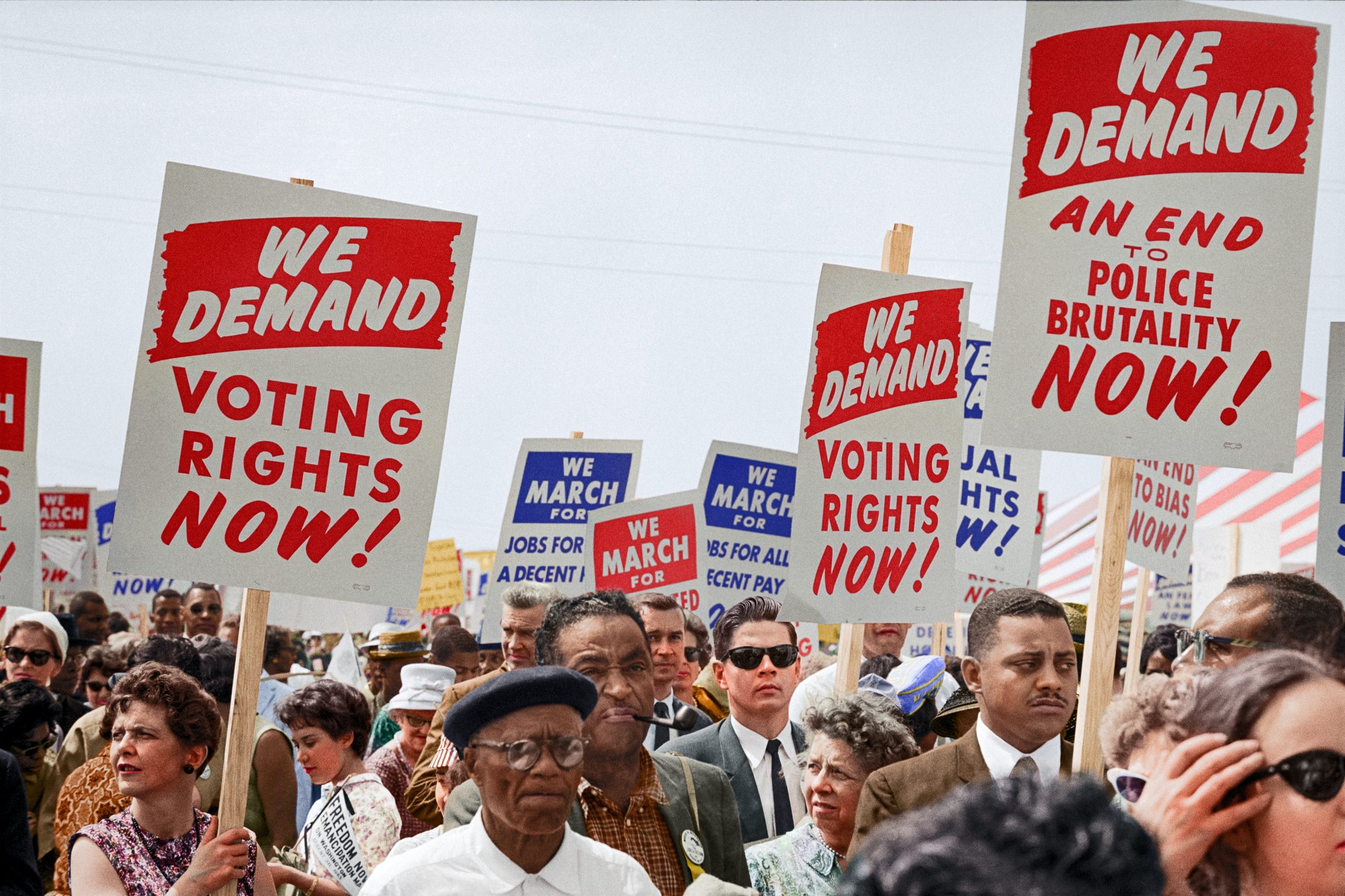 In 2017, an image of a child murdered at Auschwitz went viral online, and Peter Jackson's 2018 WWI film They Shall Not Grow Old was highly revered by certain corners of the media. Notably, the examples that seem to attract most attention centre war, tragedy and military history. Why are these, in particular, the images we want to see in colour, and what does this say about our relationship to difficult histories?
"The overarching issue is the age-old question about technology: just because we can, does it mean that we should?"
Originally a painstaking process, digitisation and AI have made colourisation available to millions in one swipe using apps such as Image Colorizer. Proponents of colourising usually claim that the practice has the ability to 'bring the subject to life'. I have often viewed colourising as not much more than a gimmick but Jordan J Lloyd, a practitioner with more than ten years' experience, is keen to assure me that there's more to it.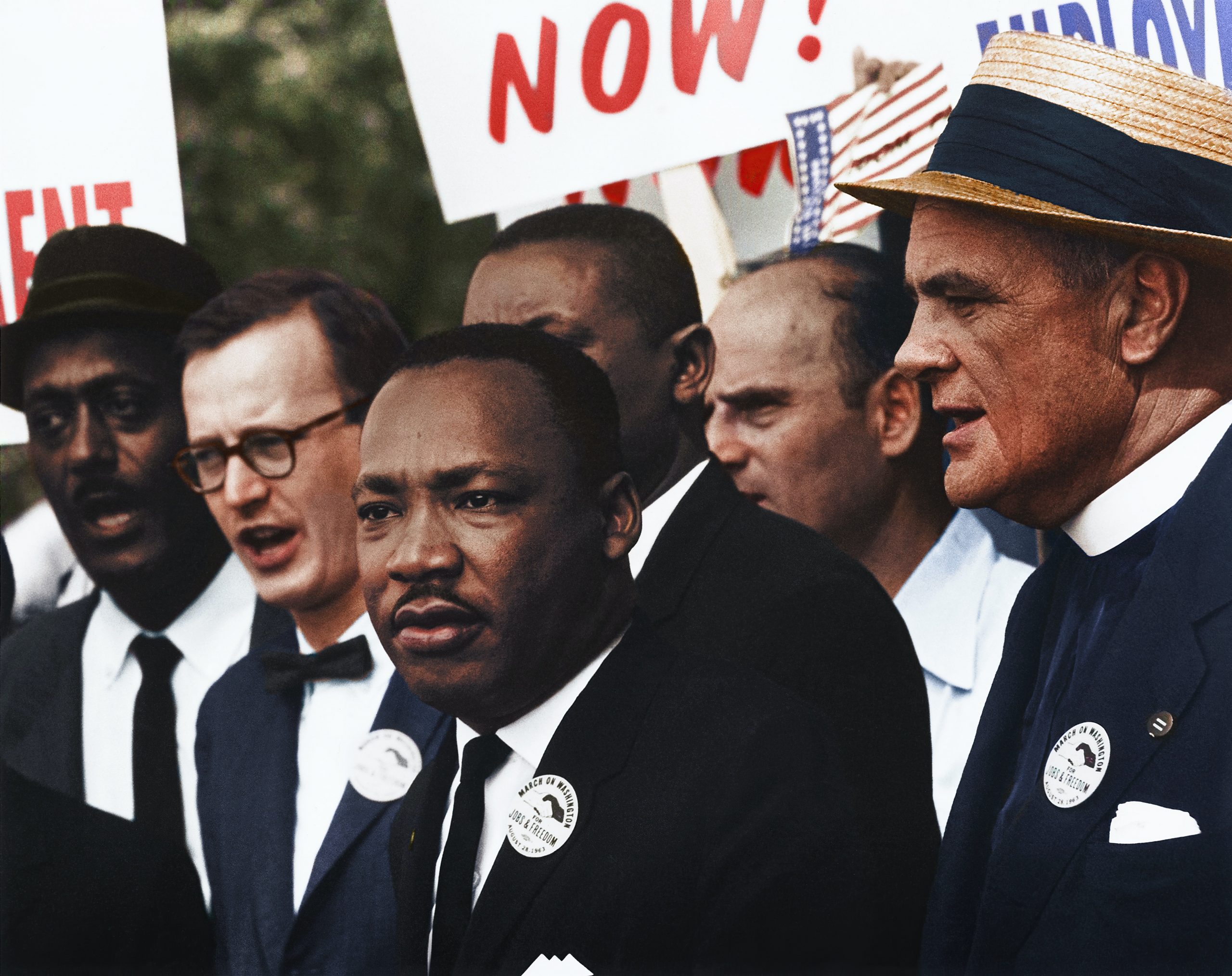 "The important contribution we make is adding context," he argues. "When you dig into an image, it's like jumping down a rabbit hole. You might start by analysing how sharp the shadows are, what time of day it was, what colours the cars could have been. Suddenly, you're learning about manufacturing histories and workers' conditions, economic rights and international relations. When you add this new layer of information, you remove the abstraction of time… You might have a bunch of miners or cotton pickers from the 1930s, who in colour you can see are wearing denim, drinking Coke and smoking cigarettes, just like you do."
"The addition of colour might collapse a barrier between viewer and subject, giving way for greater empathy"
The addition of colour might collapse a barrier between viewer and subject, giving way for greater empathy and a new level of resonance. But colourising still carries the implication that it is intrinsically less possible to relate emotionally to the original images. Ultimately, editing is editing, and there are politics and risks to doctoring historic records to any extent. The overarching issue is the age-old question about technology: just because we can, does it mean that we should?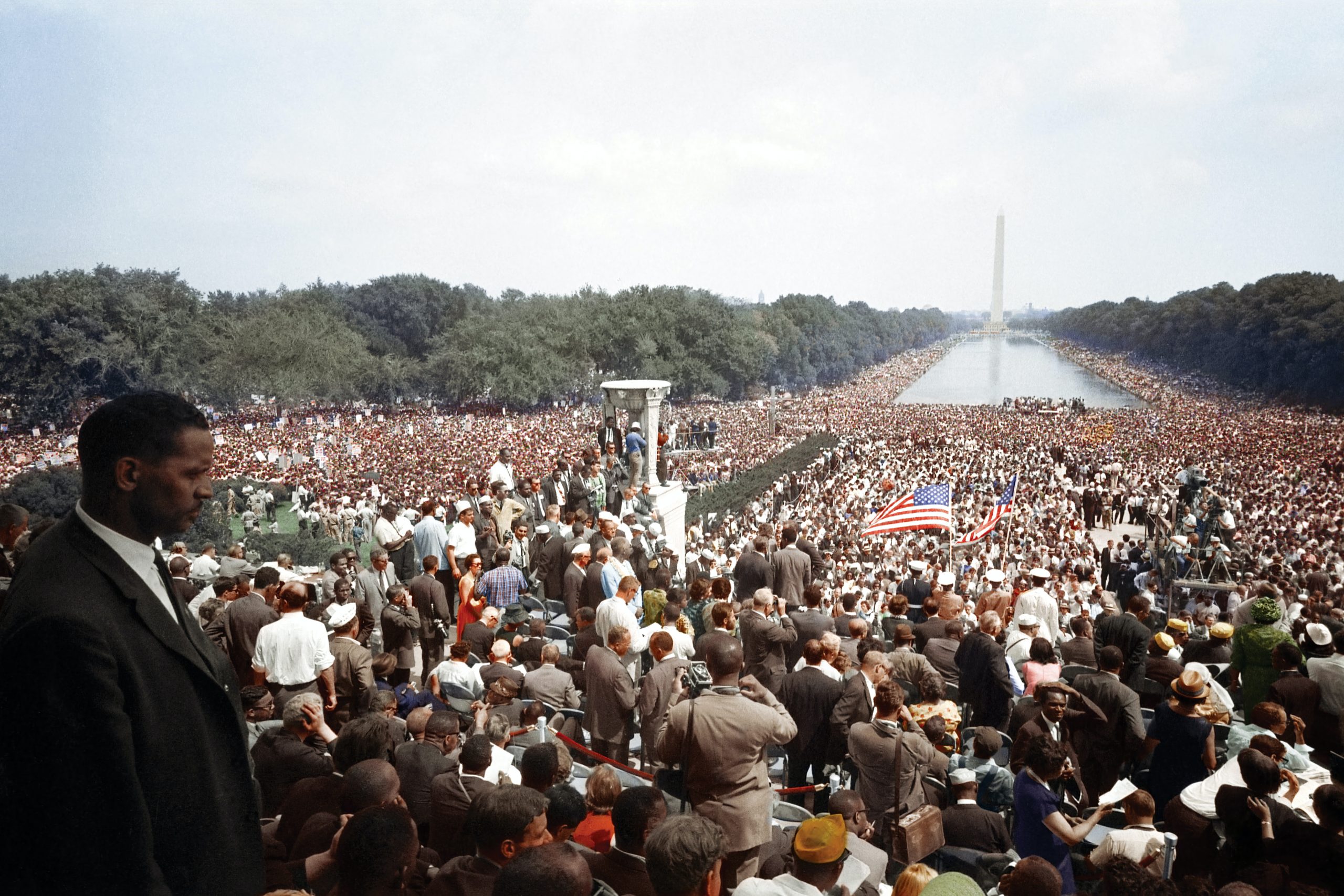 In March of this year, artist Matt Loughrey was interviewed by Vice, in a piece that positively appraised his work colourising images of 1920s women convicts in Australia. A few weeks later, they profiled his work again, this time a project concerning victims of the Khmer Rouge genocide. Loughrey decided to alter the expressions of the subjects of the photographs, in some cases making them smile where they had originally looked afraid or worn neutral expressions. There was an immediate backlash. Within days, Cambodia's cultural ministry demanded an apology for the "attempt to profit and benefit from the traumas of our history". Vice retracted both articles and published a statement.
Loughrey (who didn't respond to a request for comment) seems to have twisted reality to satisfy the story he wanted to tell: historical revisionism that amounts to violence. Not only did he alter facial expressions, he might also have given the Vice interviewer inaccurate information about how he obtained the original Cambodian photographs.
While he claims that they all came directly from family members of the subjects, it's been alleged that some come from the Tuol Sleng Genocide Museum's website. Relations of the people in the photographs have also said that his accounts of their personal stories contained errors, causing huge distress and betraying the dignity of people connected to the genocide.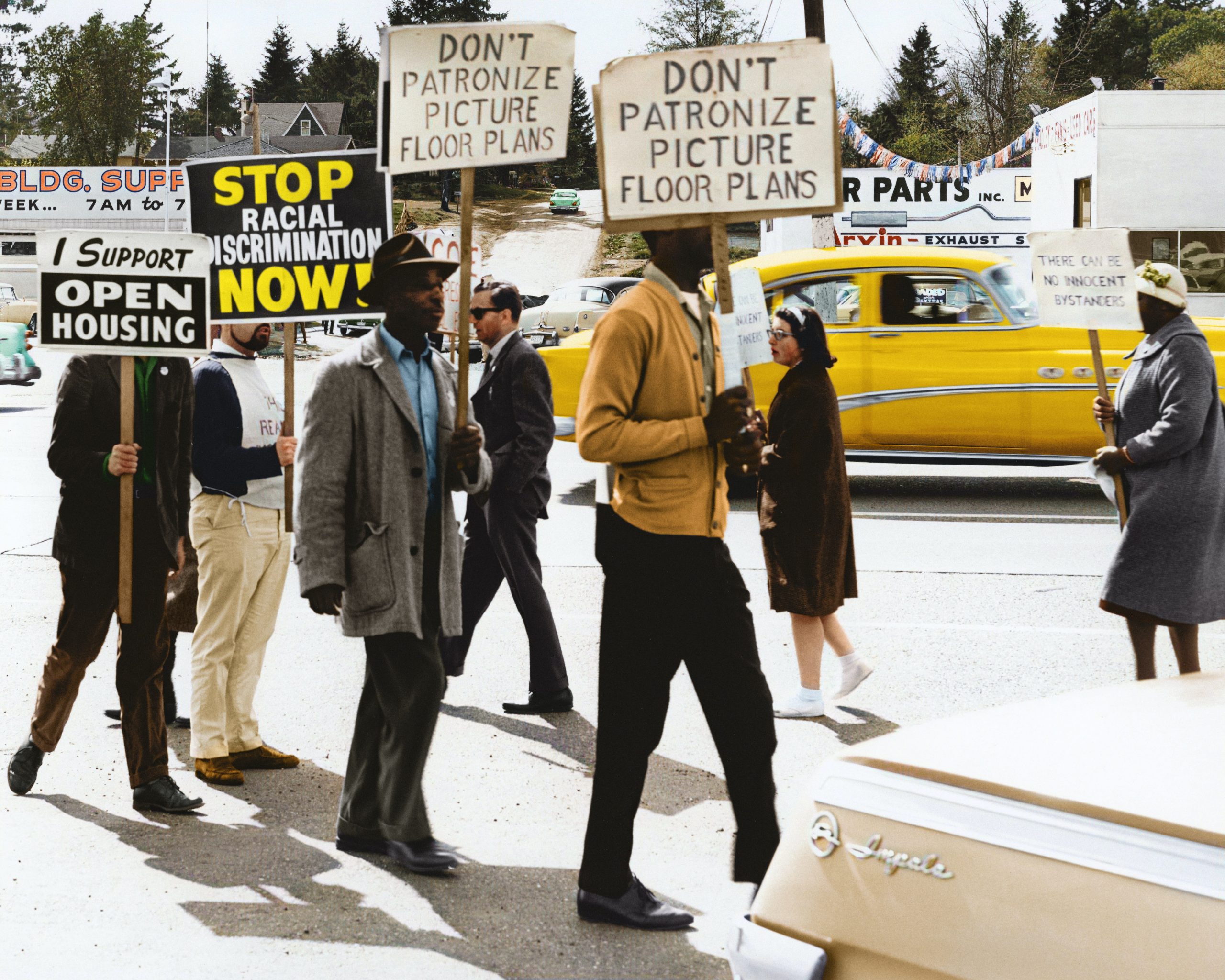 Loughrey's actions reveal how colourising opens the door to potential abuse. The incident spurred Lloyd and several fellow colourists to act. They published the Colorizer's Code of Conduct, which outlines several key principles that workers in the field should obey, such as always acknowledging the original source of an image and promising to never abuse technology to falsify historical narratives. It seems Loughrey's transgression could signpost a move towards the professionalisation of an industry that has so far relied on the personal conscience of individuals.
Nostalgia is a peculiar and powerful emotion, easily appropriated, and the democratisation of previously specialised technologies always comes with a caveat. When anyone can Facetune the past, we all become vulnerable to manipulation.