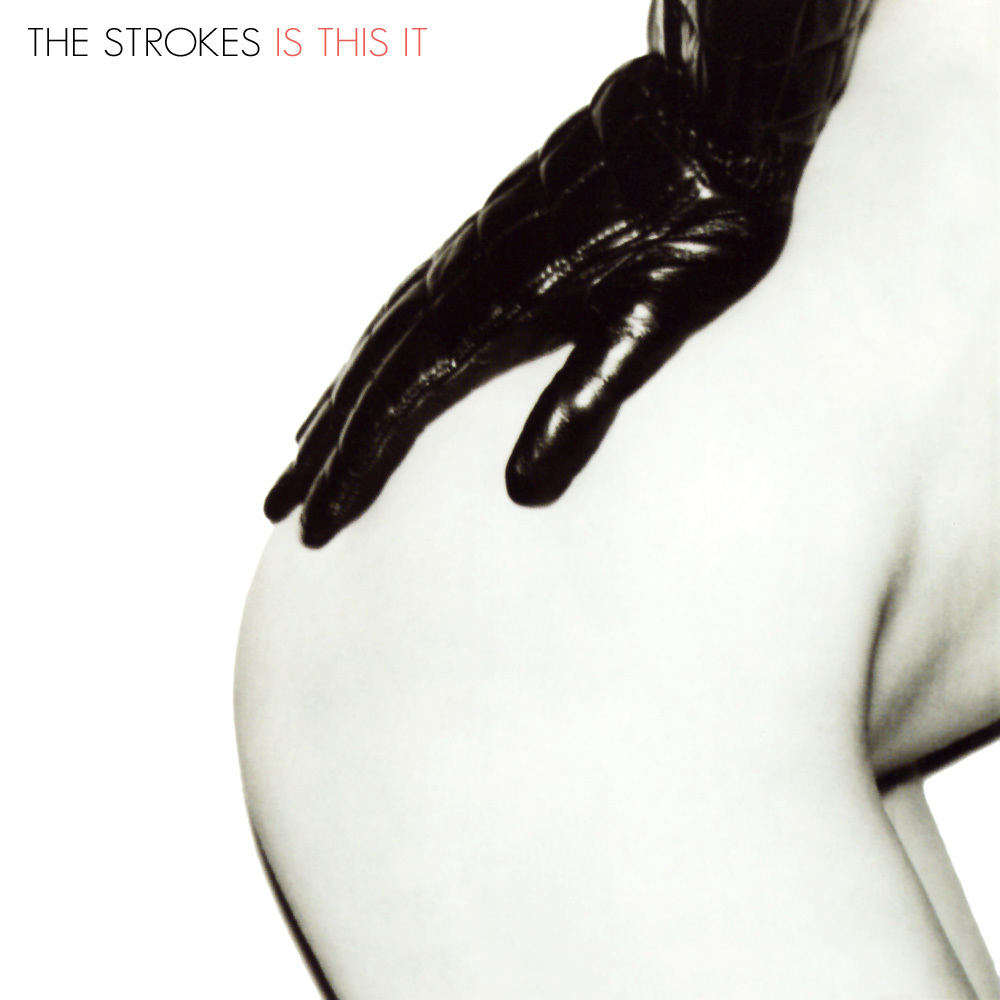 With Is This It, their debut album, the Strokes burst onto the music scene with a slouching, drawling rock'n'roll shrug that epitomized the frenetic nostalgia of the early 2000s. The Britpop and "dad" rock of the 1990s had become staid, and here was a brand new millenium still waiting to unfurl. The time was ripe for the scratchy, post-punk influenced guitars and throwback basslines of the Strokes, together with their tousled hair and don't-care attitude. Along with their favouring of a heavy dose of the hi-hat, it was hardly surprising that the band quickly drew easy comparisons with everyone from the Velvet Underground to Television.
Released in 2001, the album captured a zeitgeist for the hedonism of late nights in sticky-floored dive bars. In songs like "Last Nite" and "Hard To Explain", urban alienation and modern relationships are unpicked—"See people they don't understand/ No girlfriends they can't understand". They sing of rebellion and boredom with the status quo, punctuated by heavy drinking and sexual desire, but nevertheless paint a picture of men and women firmly set in their respective gender roles; in "Someday" lead singer Julian Casablancas croons, "My ex says I'm lacking in depth/ I will do my best/ You say you wanna stay by my side/ Darling your head's not right".
While Is This It's catchy, high-energy rhythms and garage-rock leanings made it an instant classic, the album's provocative cover was arguably just as impactful, and played an instrumental role in its overall success. The black and white image was shot by Colin Lane, who had been photographing the band in New York prior to the album's release. The model (his girlfriend at the time) agreed to pose impromptu in the black leather glove after emerging one morning from the shower. According to Lane's own account, he took ten shots on film and thought little more of it. When he saw the results—"I knew it was the perfect shot – simple, straightforward, graphic and just so sexy"—he stuck one in his portfolio.
"They sing of rebellion and boredom with the status quo, but nevertheless paint a picture of men and women firmly set in their respective gender roles"
It was only a year or so later that the Strokes leafed casually through his portfolio in search of a potential album cover at short notice, only to settle immediately upon this photograph. With its sexualized content and suggestive pose, it is an image that perfectly captures the mood of the band. It packs an immediate punch, with little context or explanation needed. As Lane himself stated in a 2008 interview with NME, "There was no real inspiration, I was just trying to take a sexy picture."
It is a sentiment that could well apply to much of the cultural landscape of the time. This was the era in which Terry Richardson and Purple magazine reigned supreme, while Vice and American Apparel were both well on their way to wider notoriety. Looking back now, the cover of Is This It can be recognized as indicative of a moment in time when jaded nihilism and decadent hedonism were the height of cool, and when critical thought was not only unwelcome but undesirable. Even as beauty standards were being shaken up (Suicide Girls was also launched in 2001, the same year that Is This It was released), the women of rock'n'roll and indie were still expected to conform to an ideal that did not seem a far cry from that peddled by the mainstream media.
Objectification doesn't come much purer than the cover of Is This It. A woman bent over, undressed and anonymous, shot by a man. It is a cover that effectively captures an era that no longer exists, but it remains an image (and album) that undeniably influenced many in the worlds of music and fashion who rose (and fell) in the subsequent decade. As Pitchfork's rave review of the album presciently stated upon its release in 2001, "Touted by the press as "the forefathers of a bold new era in rock," the Strokes have nowhere to go but out of style."