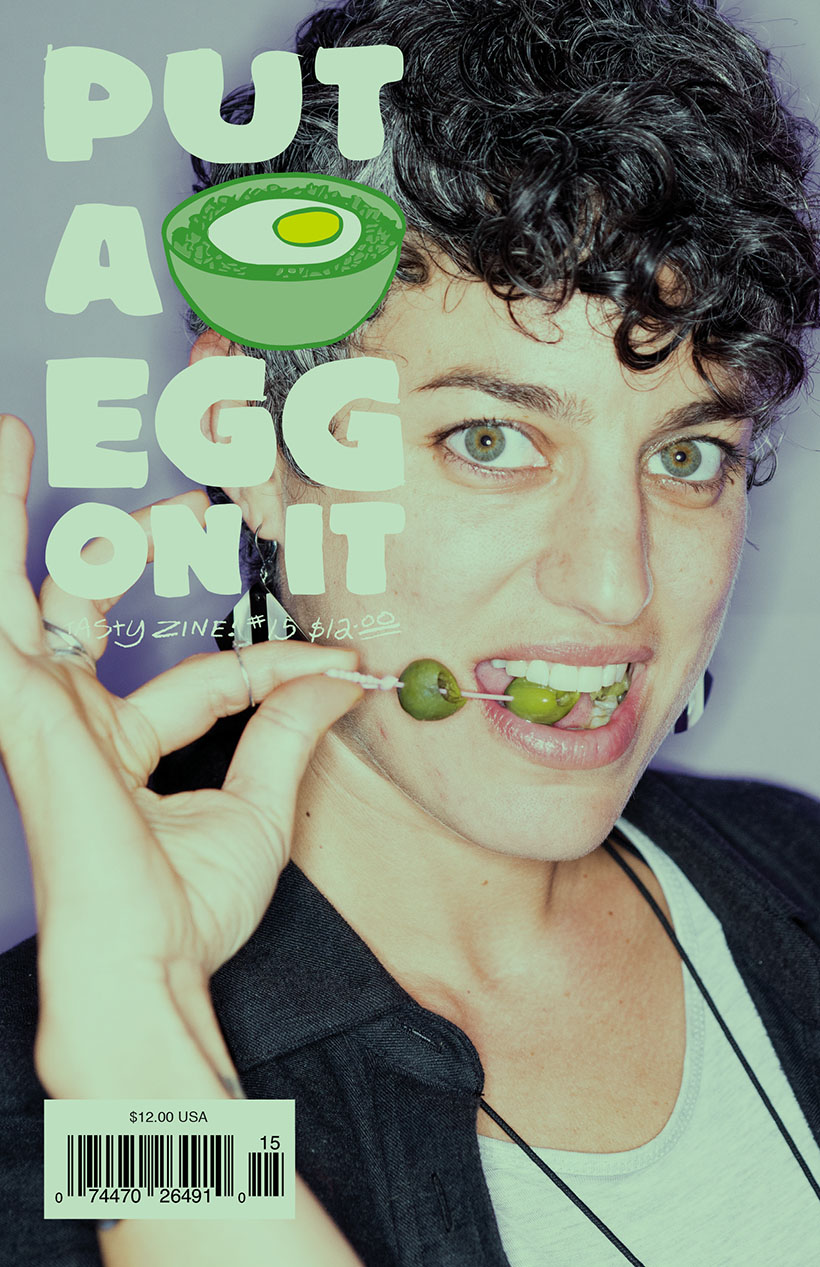 What is Put A Egg On It?
Eschewing tasteful, minimal layouts and; glossy, serene food photography; and any hint of the tropes of "lifestyle" publications, Put A Egg On It (note "a" not "an") is a brilliantly strange, irreverent little title. A green-papered riposte to whatever "good taste" means, the publication covers art and literature through the lens of food, cooking and "the communal joys of eating with friends and family," as the team behind the magazine puts it. "We just wanted to tell stories in a very real way with a sense of humour," co-founder Ralph McGinnis told MagCulture. 
The zine began life in 2008, an early one out the gates in terms of the explosion we've seen since in independent publications around food and everything else. The founders say it's "inspired by the DIY photocopied music fanzines of the late eighties and early nineties," and looks to avoid the "aspirational nature of conventional food magazines in favour of a more documentarian and culturally inclusive approach."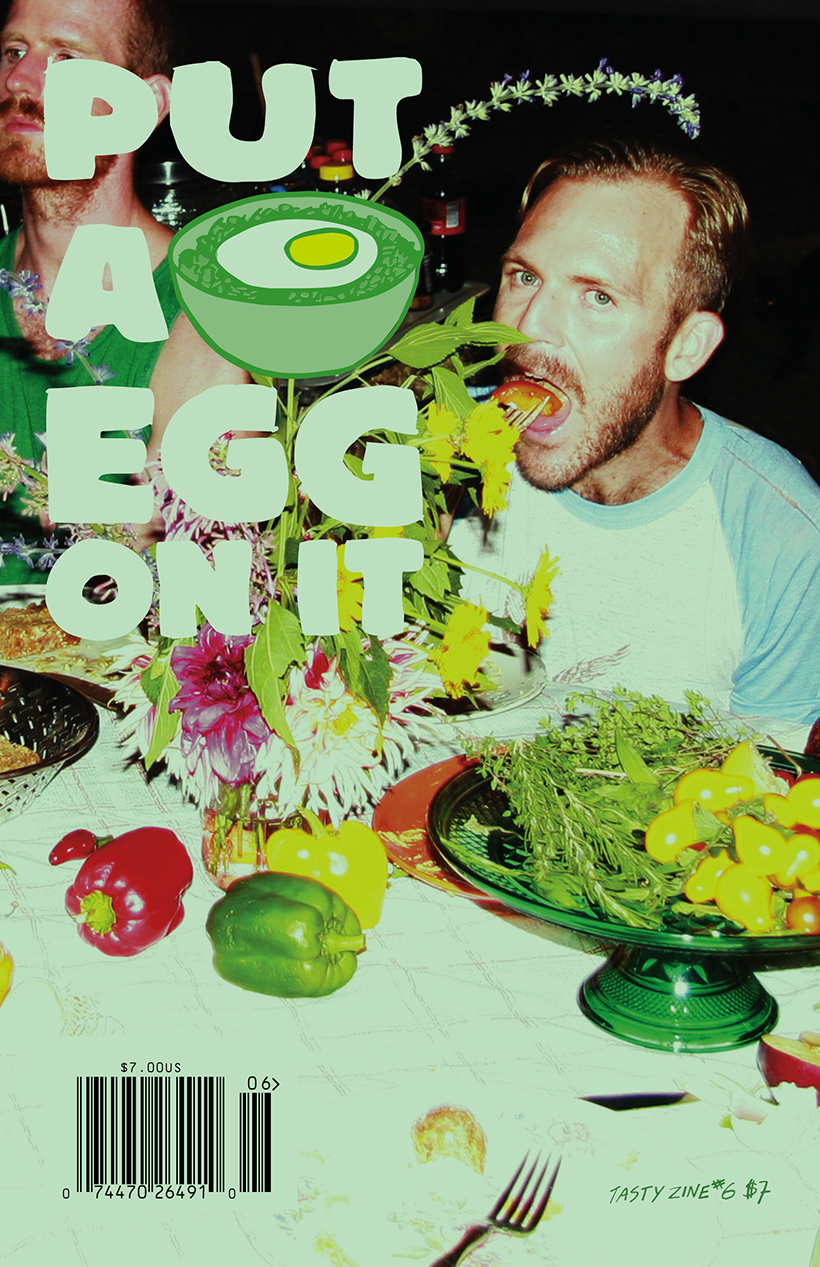 Who's behind the magazine?
The magazine was founded by Ralph McGinnis and Sarah Keough, who are based out of New York. McGinnis is, by trade, an art director and designer, as well as drawing and writing. He's behind the gorgeous, striking design of the publication. Keough is a photographer—her work is wonderful, and it's well worth spending a good half hour scrolling through her Tumblr (as I just did).
Keough and McGinnis met in college, with Keough telling Edible Brooklyn that "he was the only other person in our bad philosophy class who talked." The pair began collaborating when they first met, since chalking up a range of projects including zines, films and photography projects. They work together on writing, commissioning and editing essays; splitting the rest of the work between their specialities, with McGinnis woking on design and illustration and Keough taking the reins when it comes to photography. As well as publishing Put A Egg on it, Keough and McGinnis produce, design and print other publications through R&S Art & Publishing.
Why should you read it?
Obviously, it looks amazing. Aside from that, the content is also thoughtful, unusual and utterly unlike other approaches to food writing. Eating and everything around it is more a tool than a focus, acting as a starting point from which to explore broader ideas around art and live. Crucially, it doesn't take itself too seriously; just as crucially, it's executed in a way that does. People who don't see themselves as writers-proper are encouraged to submit, with their work features alongside that of established writers, and the photography style is deliberately documentarian in a way that's true to life in all its messiness and peccadilloes.
The most recent issue, number fifteen, is exemplary of the wide-ranging content the PAEOI gang manage to cook up (and pop a egg on.) Among the features are Pirkle Jones and Ruth-Marion Baruch's 1968 photo essay of the Black Panther Breakfast programme in San Francisco; a gathering of queer service industry workers in Brooklyn photographed by Noah Fecks; an essay on boarding school cafeteria politics; and a pickled-theme recipe section.