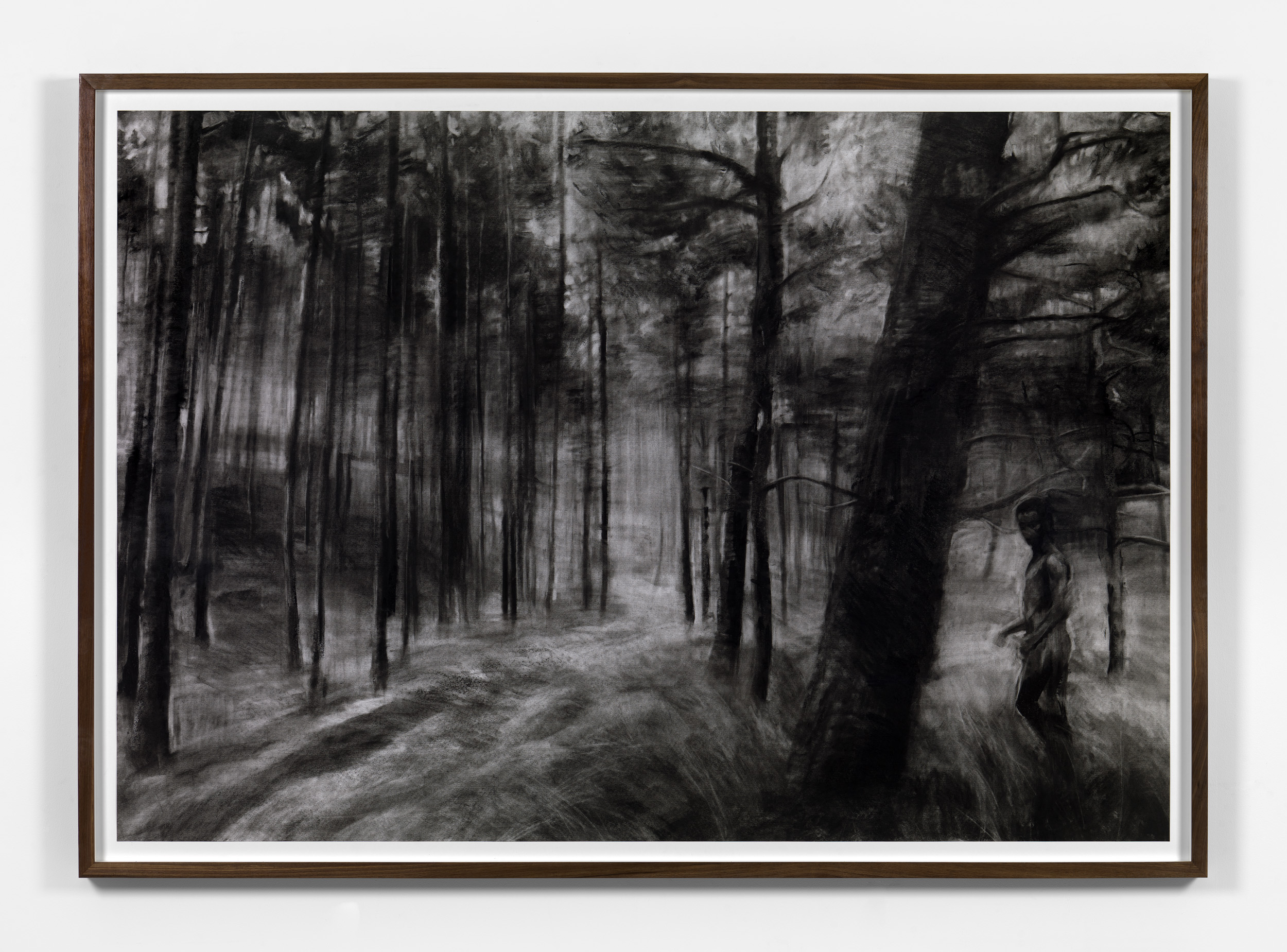 "There was a period of my life when I felt quite confused about the work that I was making, although people praised me for it at my BA. I wasn't wasn't enjoying doing it at all. So I decided that the work had to be personally challenging, then practically and emotionally interesting to make if I was to become a painter and gain financial stability from it," says artist Jake Grewal during our conversation at his studio in Shoreditch, East London.

Born and raised in Kennington, now living in Stockwell, Grewal graduated in Fine Art from the University of Brighton, where he studied painting for three years. "I wanted to make work about the subject of being a queer person and to articulate a life story that you hadn'thadn't seen anywhere but in a way that I hadn'thadn't seen anyone else doing yet. But I didn't know how to progress my work after graduating because I didn't have the skills to do it concisely," he tells me honestly. This is the reason why he decided to enroll at the Royal Drawing School in London, which actually helped the artist to develop his work in many ways, from "the act of repetitively drawing every day, which enabled me to articulate more what I wanted to draw and paint, to taking some of my teachers helpful advice to look at works in a different way when going to the National Gallery".
Definitively, the Royal Drawing School represented a pivotal phase in his art practice. Grewal paints and draws figures mainly from observation and from real life. Initially, he was modelling the figures in his drawings and paintings on himself. "After seeing a person in a magazine, I would position myself into that pose, or after returning from a drawing class, I would consider a technique that I have used there and then approach the work in the studio as if I was still in the life drawing class," he explains to me. "At times, it was really challenging when I was studying at the Royal Drawing School. I remember that once, I needed to draw massive naked figures, and I used myself as a reference. But we had a shared space at the drawing school with about thirty other students, so they could all see me making this massive nude self-portrait of myself kissing someone else. Although I drew very stylised male figures, it felt so exposing and thrilling at the same time". 

Consciously, Grewal has moved on from using himself as a model for his work and expresses the reason behind it clearly: "The male figures are now more universal and androgynous. Initially, I think I was using myself as a model as a method of communication. I felt I wasn't really allowed a space to encompass my whole self truly, so this work really helped me to acknowledge all parts of myself and become more accepting of myself as a person. But I guess the challenge was, really, to be honest with myself and go for what was calling me on an emotional level, too, without holding back". Even his parents were worried about how vulnerable this new work would make him, but they have always encouraged him to pursue an art career, which definitely is now on the rise.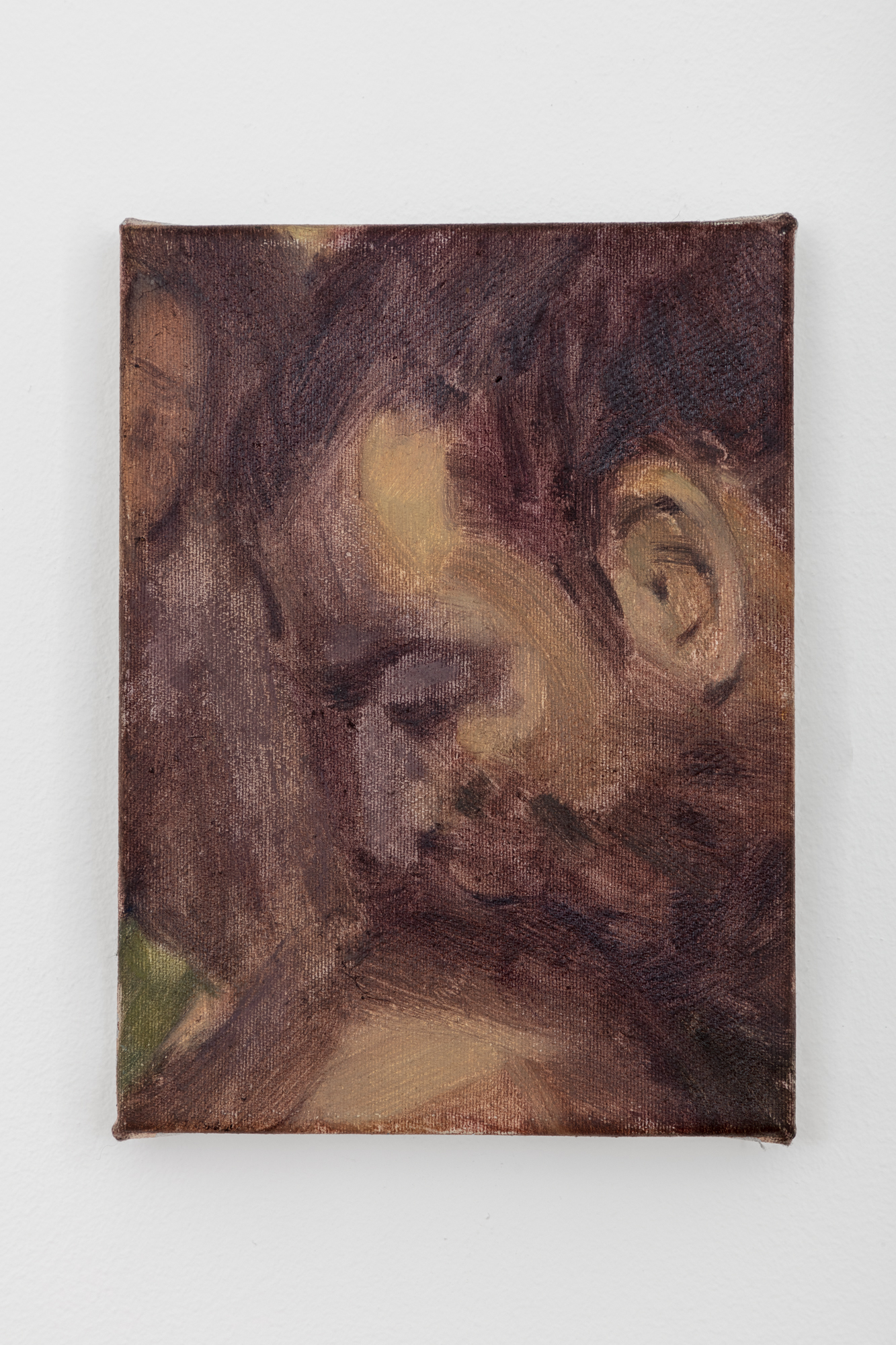 In the studio, Jake Grewal keeps himself busy alternating drawing to painting. The artist makes his drawings on the walls, but he may take the paintings down on the floor to finalise them. It could take months to complete each painting because the artist likes to spend some time away from the work to reflect on how to complete it, although sometimes his decisions are more immediate. Big decisions may include the change of the tone for a painting because light is an important element in his practice. "Light can change and affect the narrative of a work. There is a different kind of feeling when the tone or the palette changes, and I like playing with that and seeing how changing the light changes the feeling you have in relation to the landscape or the figures. It is just another aspect for me to play with so as to articulate what I want to say with the work," he says clearly.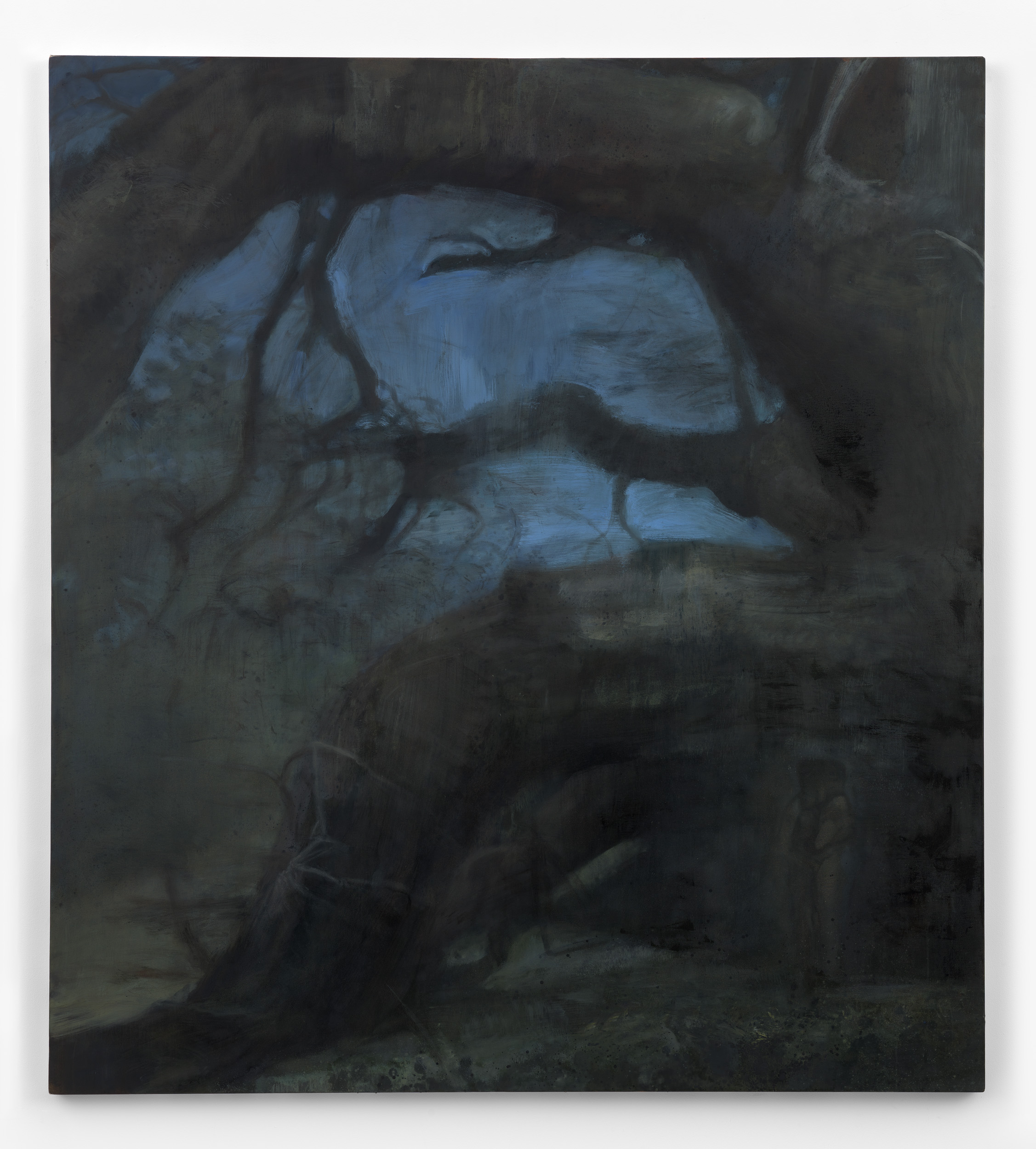 Landscape has a central role in Grewal practice, too. "A good part of British art is entrenched in landscape paintings, and that was just what I was drawn to, taught about and interested in. In British history, every time there is a war or turmoil, people go back to the land. It is a symbol of life: things that grow, then go old and die," he remarks during our long and engaging conversation. The outdoors played a pivotal role in the artist's life from a young age. Although he was brought up in London, Grewal regularly visited relatives based in Wales. He became very familiar with such places where he went back regularly in different moments of his life. He recalls the long walks with his mum that were instrumental in talking things through and a direct way of working out some personal stuff. "I think for me, the outdoor space has always been a space where you can do anything and every time, it opens something up inside me", he admits. 

If not busy walking or bouldering outdoors, Grewal attends pilates and cycles to his studio. Also, he rediscovered swimming recently: "I love being in the water because you cannot hear outside when submerged, and the movements are kind of automatic. It offers a space away from yourself, but it moves your body. I find it really is beneficial for me". 

Jake Grewal is represented by Thomas Dane Gallery in London. His solo show "Now I Know You I Am Older" at the gallery from November 2022 until January 2023 has been a remarkable achievement. "I always wanted that show at Thomas Dane. At the time, it felt like I was finding myself. I was growing up and emerging into something. I was coming into myself as a person," he explains. "I still feel a bit like that. But especially after that exhibition, I started to ask myself other questions like why am I alive? How and why do I enjoy being alive? And how do I enjoy being a person separate from that urge to make, paint and work? It's been more a phase of just trying stuff out and making mistakes".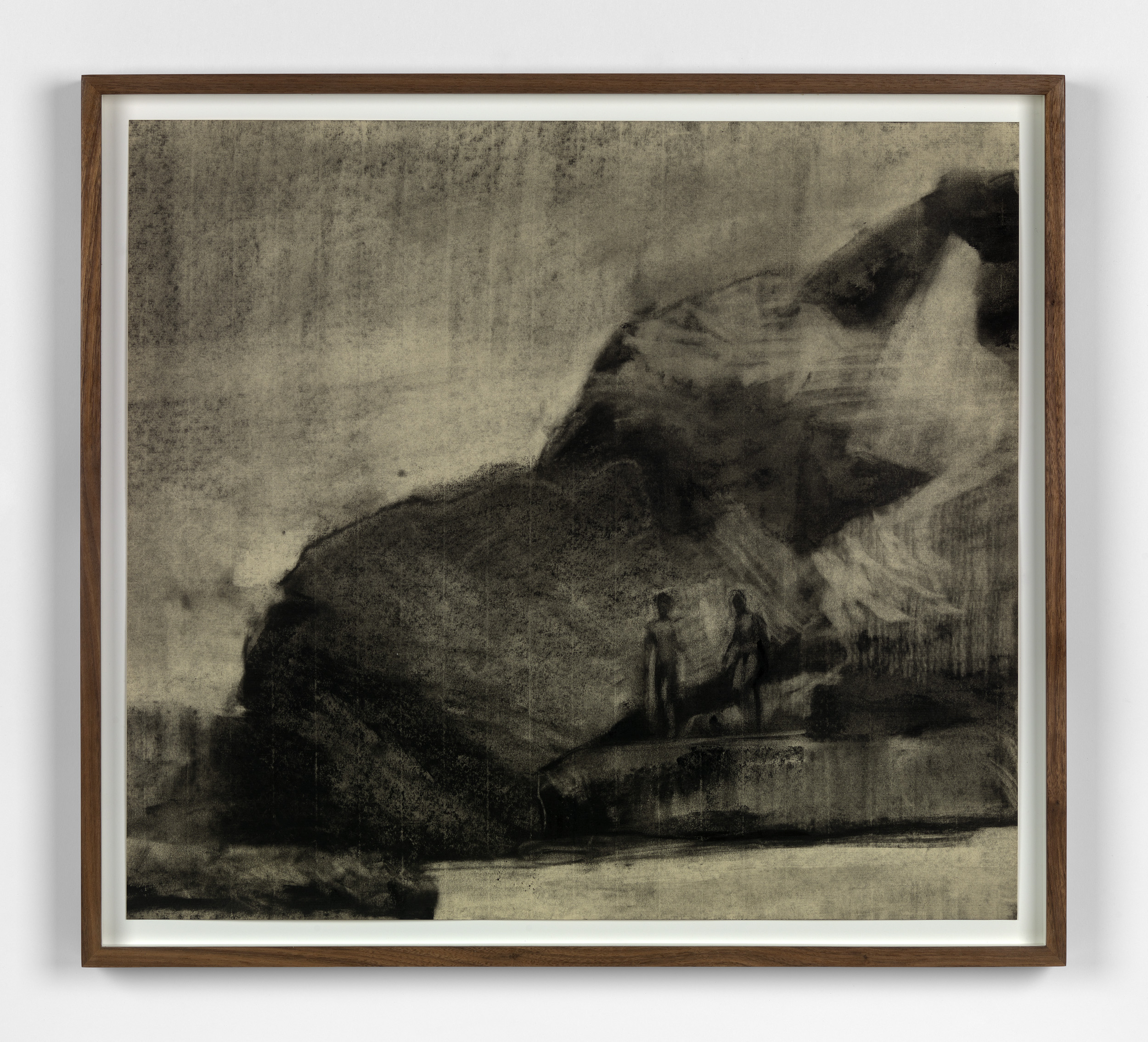 As his first show in London, he felt a lot of pressure in the period up to the opening of the exhibition at Thomas Dane Gallery. "After the intense period of preparation for a show, usually I will go to the National Gallery or to Tate Britain, walking from my house. I like to go there and look at Turner's works, then end up in the cafe"," as Grewal recognises how important it is to have days to do nothing and also just to process thoughts and feelings.
When we met at his studio in Shoreditch, it was just a week before the opening of his exhibition "Some Days I Feel More Alive" at the Pallant House Gallery in Chichester, a regional museum with a relevant Modern British permanent collection and a program of temporary exhibitions. "Recently, I have been looking at British Neo-Romanticism too. Three years ago, during a residency in Derbyshire, I was painting in the landscape and talking to a friend about my desire to show alongside the works of Keith Vaughan and Graham Sutherland. Now it's happening for real, and I feel that the exhibition at the Pallant House Gallery has happened quite naturally," he tells me. The title of the exhibition, Some Days I Feel More Alive, is a sentence he rephrased from the artist Keith Vaughan's journal that the artist read in January. The works in this exhibition are more related to the experience of how it feels to be alive. As we approach the end of our time for the interview, Grewal says: "What has helped me to develop my work is that feeling of empowerment you get from being honest, talking about myself and my work and experience. And also learning about the power of vulnerability and acknowledging that we are all the same as human beings."
Words by Romina Provenzi. Images courtesy the artist and Thomas Dane Gallery.