In 2016, Artsy described New York's Lower East Side as the city's "most important art district". The past decade or so, since the opening of the New Museum on the Bowery in 2007, has seen a huge increase in galleries springing up in the vibrant, charmingly scruffy (yet inevitably gentrified) pocket of Manhattan. This month sees the opening of the inaugural LES Art Week.
Lesley Heller of Lesley Heller Gallery (54 Orchard Street) and Bart Keijsers Koning of LMAK Gallery (298 Grand Street) are behind the event, conceiving of it as a way to emphasize "both brick and mortar galleries and the vibrant neighbourhoods in which they are located". 
For 2018 the "theme" is contemporary and established female artists. It does jar a little to align gender and thematics, something which can feel trend-driven or tokenistic, but LES Art Week is far from alone in turning its gaze towards the female of late (and of course it comes from a desire to recalibrate the historical gender imbalance): the past couple of years have seen numerous galleries large and small making a point of hosting lady-centric exhibitions.
"LES Art Week emphasizes the unique richness of the Lower East Side's art scene, as both a neighbourhood of fine art and nonconformism," say the organizers. "By asking each gallery to present within the same parameters, LES Art Week highlights the diversity of artistic vision each gallery represents." 
The art week boasts some great shows from some very interesting artists, who work across a range of media. Here are five exhibitions not to miss.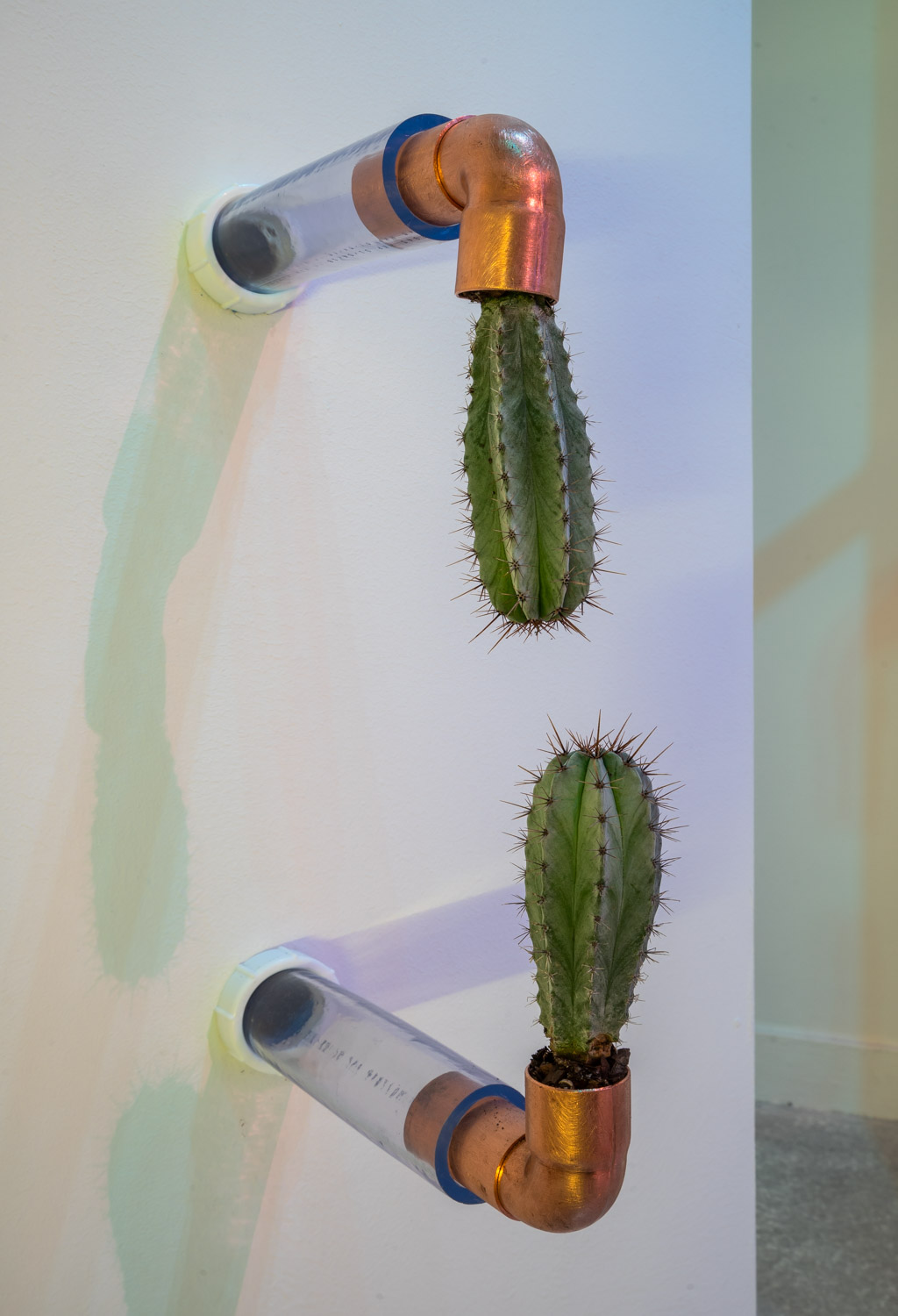 Rachel Monosov, The Blind Leader at Catinca Tabacaru
Russia-born, Berlin-based multidisciplinary artist Rachel Monosov has created a series of "models for imposing limitations on the human body, and manipulating the mind". What this roughly means is a series of installation forms created from industrial materials and more familiar objects, such as a banana, which lies on the floor of the gallery. The idea is that visitors to the gallery become both participatory "actors" and witnesses in a space in which their movements are limited by objects and structures. "Each model creates a scenario that requires a wrestling with social construction," says the gallery. "…instead of choreographing the body, Monosov creates objects to do so."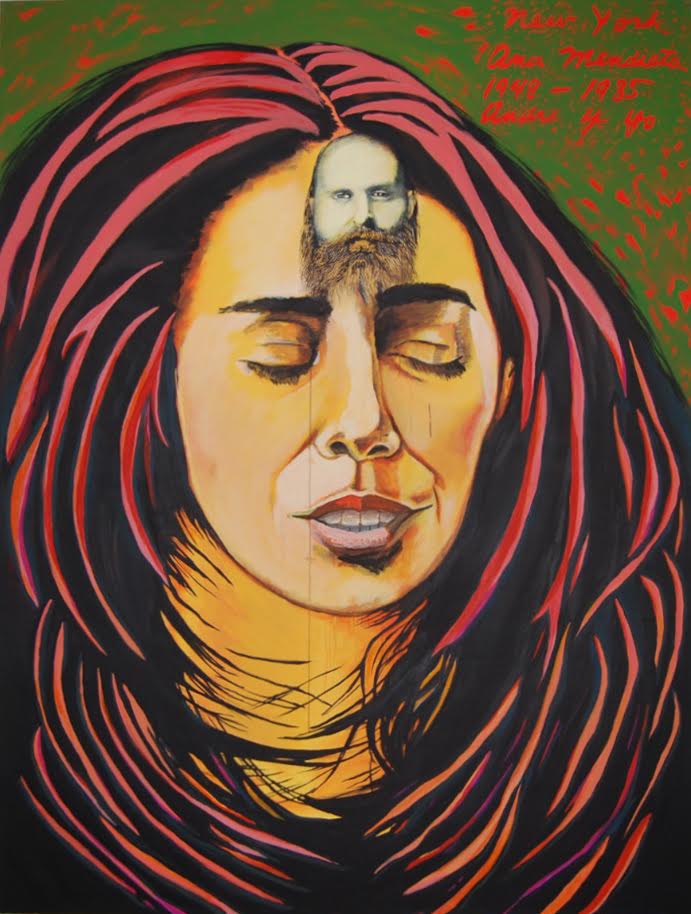 Mary Beth Edelson at David Lewis Gallery
In a career spanning more than five decades, feminist artist Mary Beth Edelson has worked across photography, painting, sculpture, drawing, performance, printmaking, collage and mural. Her work is known for being bold, controversial and arresting; and among the pieces featured in this LES Art Week show is her portrait of artist Ana Mendieta from 1990, and her 1973 Woman Rising series of hand-altered photographs. These show documentation of Edelson's action pieces in which she—like Mendieta—often used her own body as canvas and message.
Bel Fullana at Freight + Volume
The childlike innocence of Bel Fullana's brushstrokes, the gaudy colour palettes and her cutesy subject matter all work to belie just how odd and occasionally downright rude her work is. Her thick daubs of paint and unabashed weirdness is magnetic across her vaguely normal still life cigarette packets; grotesque erotica; rainbow-eyed characters and sinister playschool sunshines. Fullana lives and works in Mallorca, and the warm climate is palpable in her canvases, albeit with a rather menacing haze.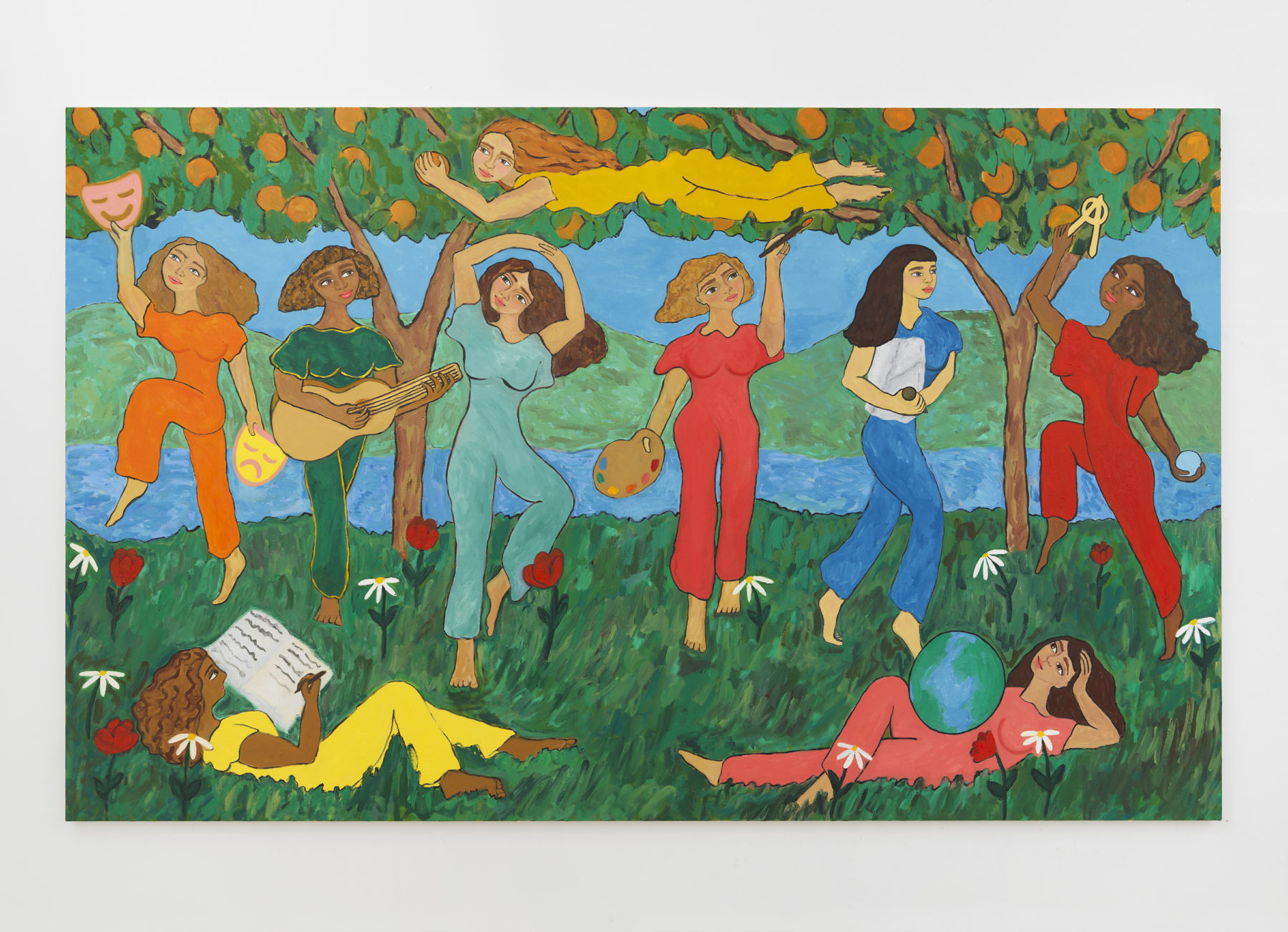 Jessie Edelman, Muse at Denny Dimin Gallery
Wisconsin-born, Brooklyn-based artist Jessie Edelman has created a new series of paintings that form a "pantheon" of nine muses based on goddesses from ancient Greek mythology. Edelman's images aim to subvert the ongoing understanding of a muse as an object of beauty and passivity, and instead imagine the muse as artist. These nine characters feature throughout the paintings as dynamic, creative narrators of their own stories, rather than inspirations for others—"reclaiming" the muse and celebrating potent femininity.
Coady Brown at 1969 Gallery
Three new paintings by Coady Brown will be on display at 1969 Gallery, showcasing Brown's beguiling way of creating complex, rhythmically swirling forms wrought in bright palettes and a sense of intimacy. These challenge the viewer to look and look again to fully comprehend each image: limbs and faces tangle and merge, representation and abstraction work together to create something that's as eye-catching as it is compelling.
Lower East Side Art Week
From 17 to 21 October at various locations
VISIT WEBSITE