Under the Influence invites artists to discuss a work that has had a profound impact on their practice. In this edition Cornwall-based artist Lucy Stein, whose practice embraces performance, film and painting, reflects on the effect that Sandra Blow's work Selva Obscura had on her. 
I saw Sandra Blow's Selva Oscura in Tate St Ives for the first time four years ago. I was pregnant with my first baby, and they had just opened the new wing of the gallery. Selva Oscura was in pride of place as you walked in, an amazing sight when entering the new space.
Blow has always been seen as a bit ephemeral and frivolous, and so it was a really strong move by the curators to put this work right there when you enter the gallery. She has historically been seen as not up there with big hitters like Patrick Heron and Roger Hilton, the local heroes. It was very moving for me to see the painting positioned in that way: it felt very proud and serious.
When I first saw Selva Oscura I thought: "This is proper punk rock". How confident and loose it was. And now I understand its rigour a bit more, and how much thought and choreography underpins her painting. Something about the confluence of seeing that and being in this place next to the sea really spoke to me.
In Blow's paintings, there's this sense of both very shallow space but also infinite space. I'm trying to create in my new body of work this sense of different levels of consciousness, and so you can have infinite depths of pictorial space working together.
It really sucks you in, like a throbbing vortex. You can feel that she turned this canvas round like a wheel, and there's this sacred expansiveness that the abstract expressionists are always going for. The way that the top and bottom marks are inverted, it's a very simple but very subtle conversation in a circular format.
I have long been aware of Blow's spirit within the context of the Cornish art scene. After I left art school, I was paying a lot of attention to Peter Lanyon: I was attracted to the aggression of his and Roger Hilton's work. I'd seen some of Blow's prints, but I didn't really 'get' the work until I spent a lot of time with it, lived with it, when I moved to Cornwall six years ago and visited her studio.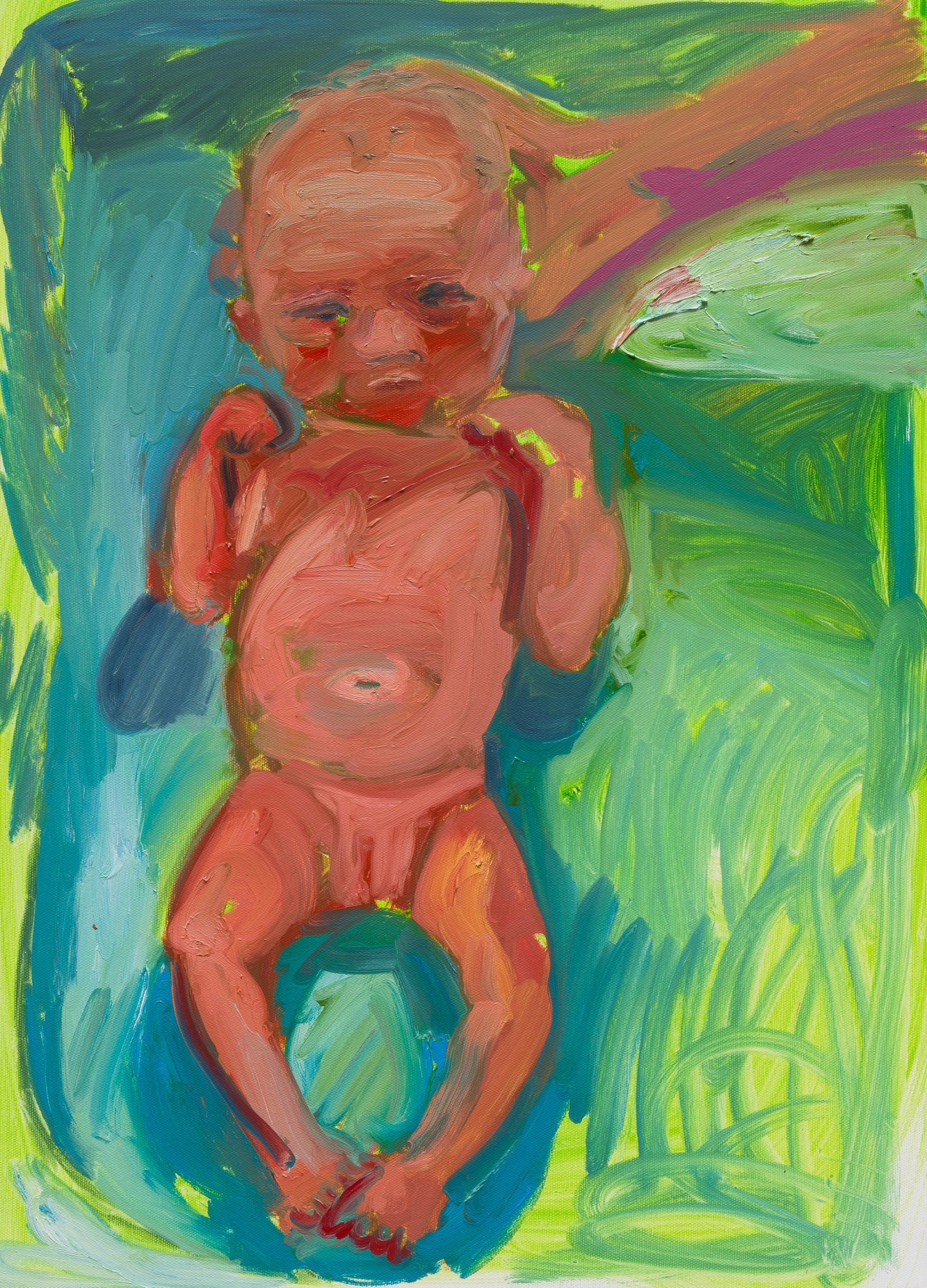 I became possessed by this idea of what a landscape can do to your painting. I have moved from Berlin to the west coast of Ireland, and I now work through the lens of Cornish modernism. This huge overarching project presented itself to me: of making my work through the lens of place and personal history and trauma history. And a particular moment in British art history.
Blow is a saviour figure because she carried her art so lightly. She helped me to understand the embodied experience of a place. There's something about the way she worked with the sea as a metaphor that is joyous and unproblematic. I can't speak for her character, but everything she did was handled so adeptly and insouciantly. It's almost as if she helped me to shrug off the burden, trauma, and the anxiety of influence.
As told to Ravi Ghosh, Elephant's editorial assistant