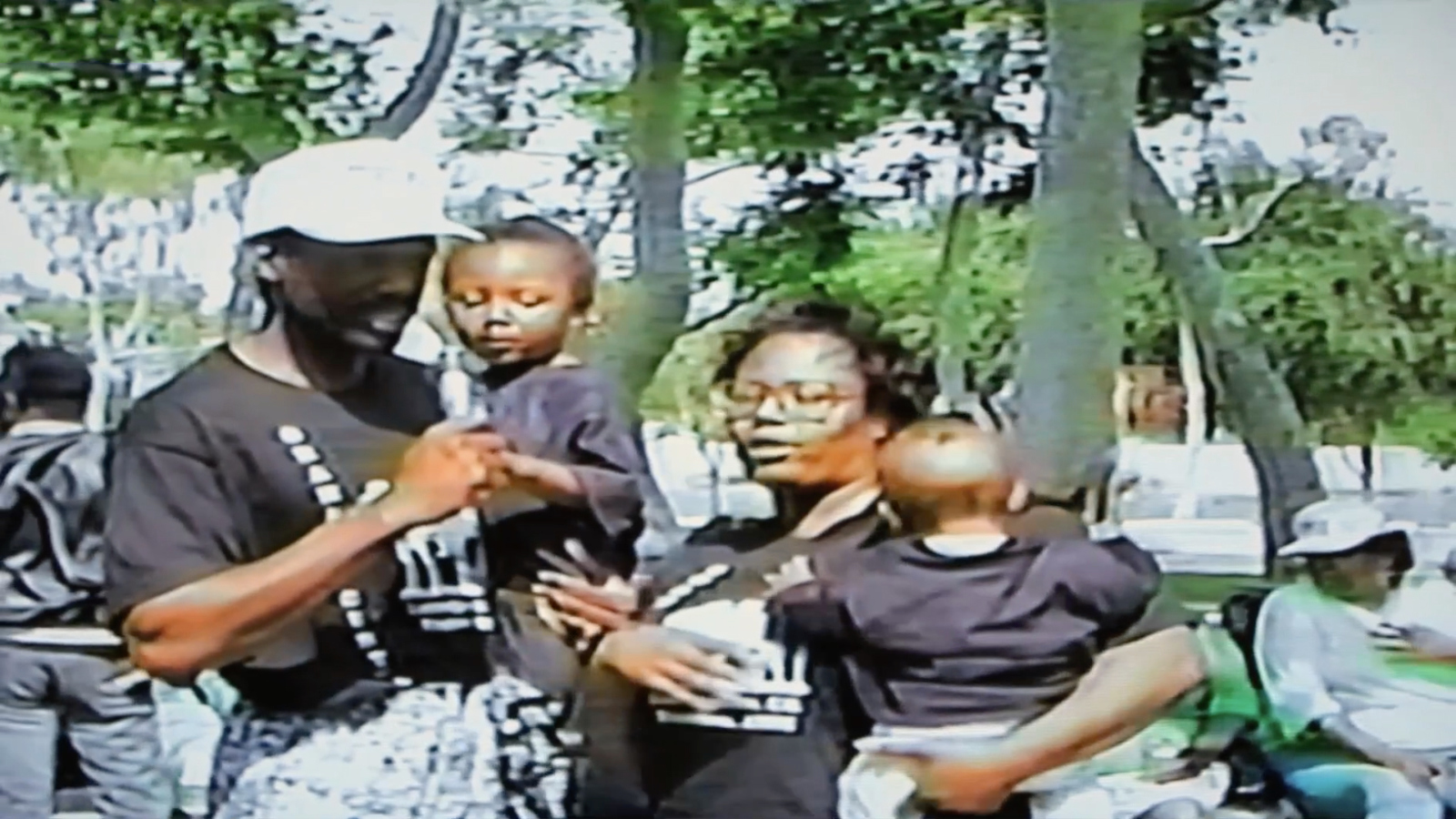 "Everyone's individual world is made up of troubled facts. My work sits between the idea of reality and its representation," Martine Syms told me in 2016 when she was in London to put up her solo exhibition, Fact & Trouble at the ICA. At that show, Syms presented Lessons I-LXXXVI (2014—2018), a series of thirty-second adverts, or visual cantos, on a two-screen installation, played on a loop in a desultory order. At the time Syms showed the work at the ICA in 2016, she had made sixty-eight videos. The work has continued since, and she has now completed the full set: 180 videos, making up a ninety-minute film. It took four years. Of the process, she recalls, "My rules are that there are no rules. I make cuts wherever. I drop the sound out when I feel like it. It's a project where I can buck all traditional ideas of filmmaking and it's been very freeing. It's like wading through my unconscious. A video epistemology."
As she prepares to return to London with a new solo exhibition at Sadie Coles, Lessons seems to be a definitive moment in her still-evolving practice, and an important contribution to contemporary filmmaking. "I started making Lessons in 2014 following a lecture I gave that used the five lessons of the tradition in Kevin Young's book The Gray Album as a structure. When I finished those five I immediately wanted to make more," Syms told me as she arrived back in London. "I figured there were more lessons of the tradition and started to come up with my own."
Lessons first appeared at Human Resources in Los Angeles, still cutting its teeth, unrefined and raw. "It was very inspiring to watch people physically engage with a video work. Also, a blind man came to the show and I spoke to him about his experience. That conversation changed the way I thought about moving images," Syms recalls.
Syms's fodder is the internet and her material is uncertainty; as such her Lessons are not straightforwardly didactic but told as "troofs", myths that amplify reality. They are aphoristic flashes, quickfire ruminations and gestures that capture the quintessence of the black radical tradition, but also speak of how we process and mediate information, how recent history is passed down, and the impossibility of comprehending. Scenes include the notorious brawl in a bowling alley in the racially divided town of Hampton on Valentine's Day, 1993 which ended the career of athlete Allen Iverson, to a girl kissing a poster of Jesse McCartney. There's a family reunion, and Syms herself in the present. At the heart of the work, it is impossible, as Margo Jefferson implies in her memoir Negroland (another book which informed Syms in making the work) to separate personal experience from collective culture and its documentation.
This collage approach to filmmaking, creating and remixing, is also a key aspect, the medium being the message. The Angeleno artist has broken ground in this contemporary style of video-making that mixes personal family footage, directed footage and content from the collective archive of the internet: YouTube, Vine, surveillance footage. It is cluttered, and it's information overload, but Syms relishes the research, it seems, as much as the act of making something out of it.
Lessons I-LXXXVI is of its time; it is also about time, it is contained and constrained by it, and it speaks about it; the way time situates and shapes us.