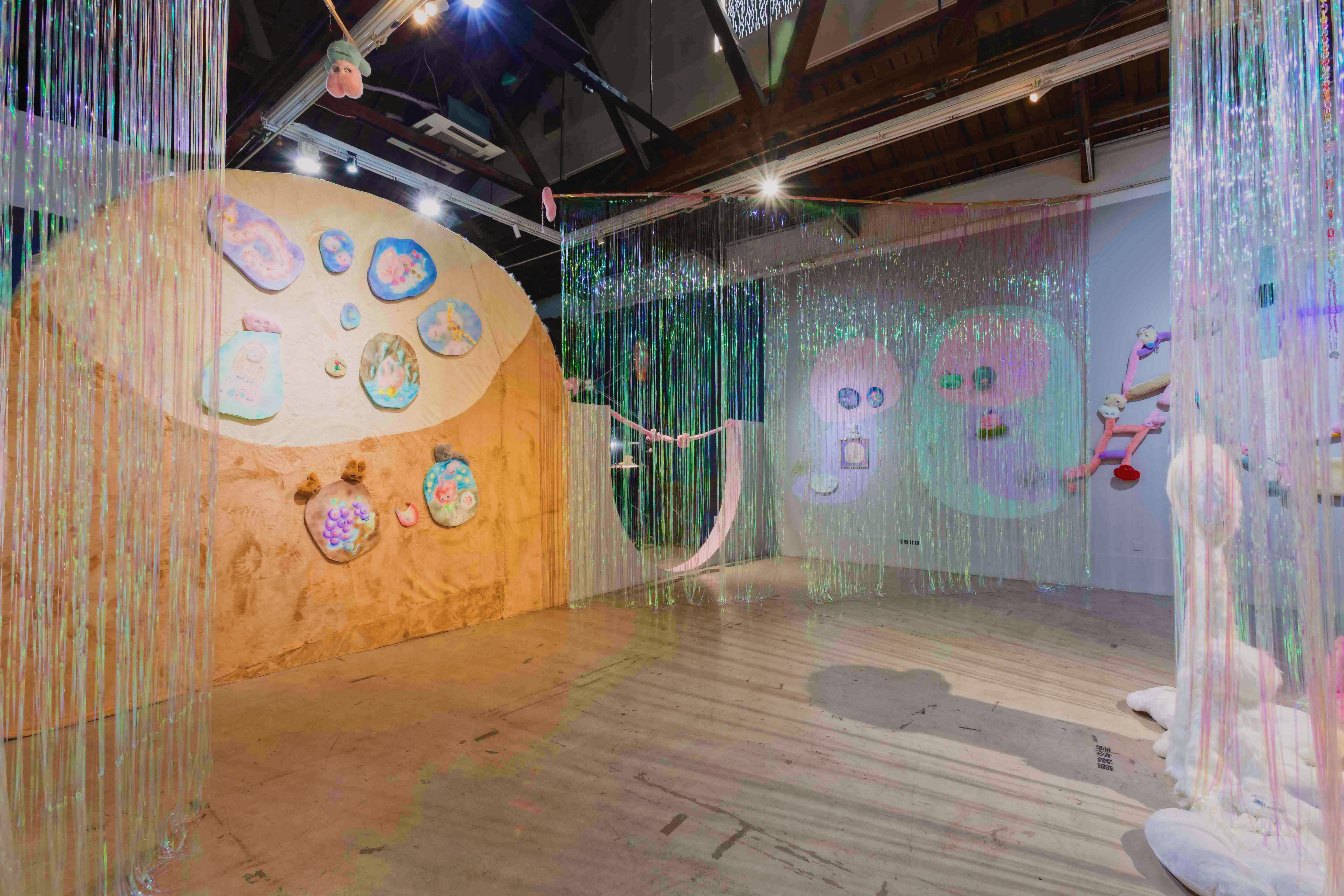 Who Is Nhozagri?
Nhozagri is a Chinese artist based in Beijing who really doesn't limit herself to being one thing. She makes zines, GIFs, nail art, comics, paintings, games, toys and installations, and it doesn't stop there. As prolific as it is trippy, her output is a veritable world (rather than just a body) of work. "I like to try something new all the time," the artist explains, in a direct message sent through Instagram, where I discovered her creations; a fusion of LSD, deep Internet and tween culture. "All my works come from my imagination, and I record that every day, just like a diary. From some points of view, the imagination IS reality." Be prepared to break all the synapses in your brain.
Why Should You Follow?
If you like to be surprised, you'll never be disappointed here. There aren't many artists who manage to move between so many mediums, and to so genuinely incorporate fantasy, conceptual art and product, into one big fluffy, glittery, cute ball of madness. Nhozagri refers to her Instagram as an "unconventional narrative", documenting her experiments and observations, and the imprints of her imagination. "But only some of them, my VPN doesn't work sometimes." 
What Instagram Doesn't Tell You
"I don't post negative things on Instagram," the artist says, revealing her process for posting and sharing. "But nor do I share anything which is absolutely perfect." More importantly, though, she confesses she has an aversion to all things human, and will not be posting any pictures of actual people any time soon. "We already know human beings very well. I care more about the aperture of the world." Visit the artist's IRL exhibition, Mouth-Eye-QI-Foot-Mouth in Beijing's Arts District to find out more.