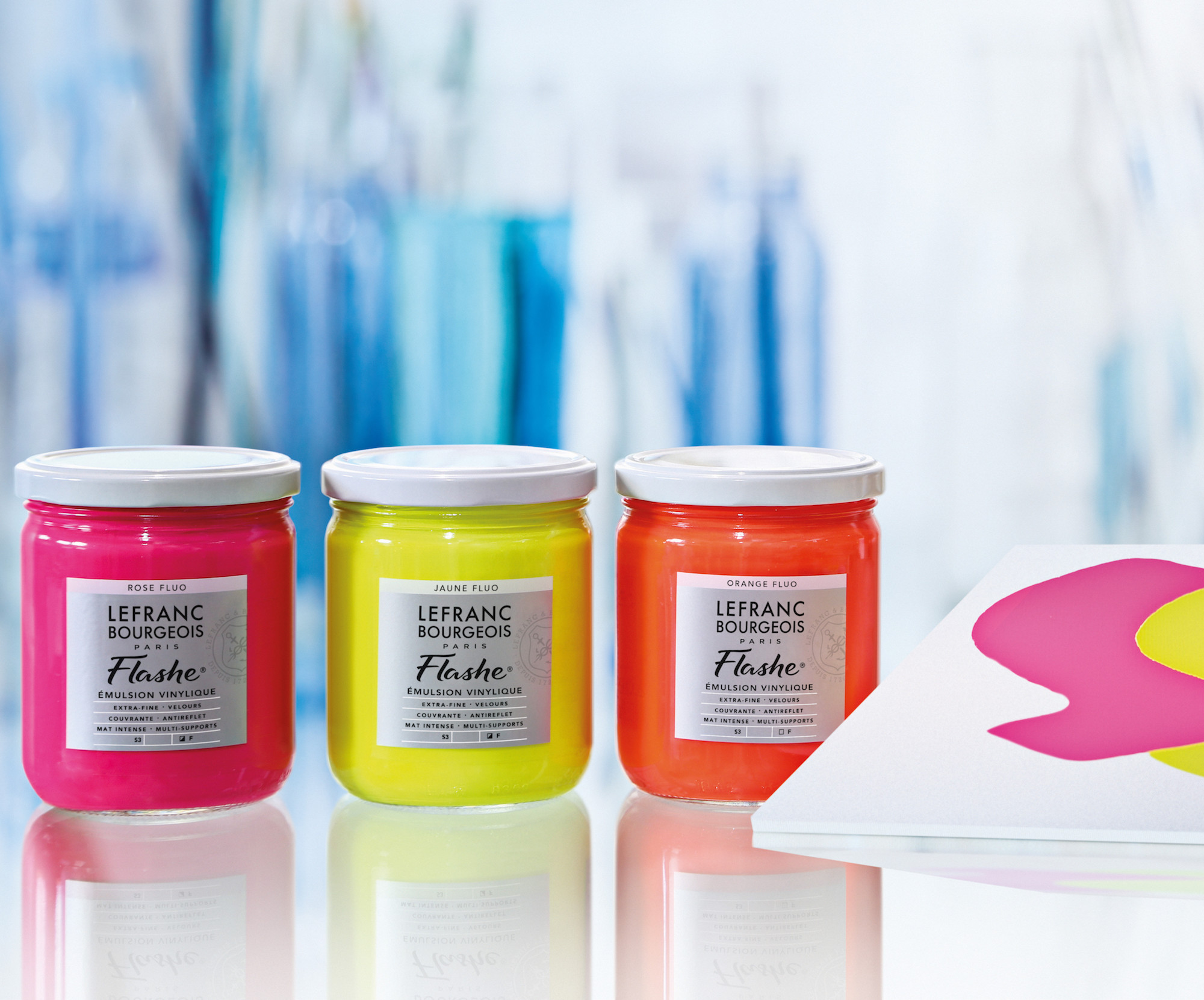 Lefranc Bourgeois' beautifully packaged products are truly eye-catching, especially the amazing colour range. Although the brand is a relatively recent arrival in the Elephant Kiosk shop, Lefranc Bourgeois is famous in France and boasts a genuinely colourful history.
In 1720, Charles Laclef ran an apothecary business in Paris, not far from the south bank of the River Seine, at the intersection of Rue du Four and Rue Princesse. He traded spices and pigments and was popular with the painters of the era, who purchased from him the raw materials from which they made the colours they used.
The renowned still-life painter Jean-Baptiste-Siméon Chardin's studio was above Laclef's shop, and when Chardin became too ill to grind his own paints, he asked Laclef to do so. Laclef's reputation for creating colours grew as he investigated new chemical compositions, setting qualities and lightfastness. The successful business he began was passed down through his family.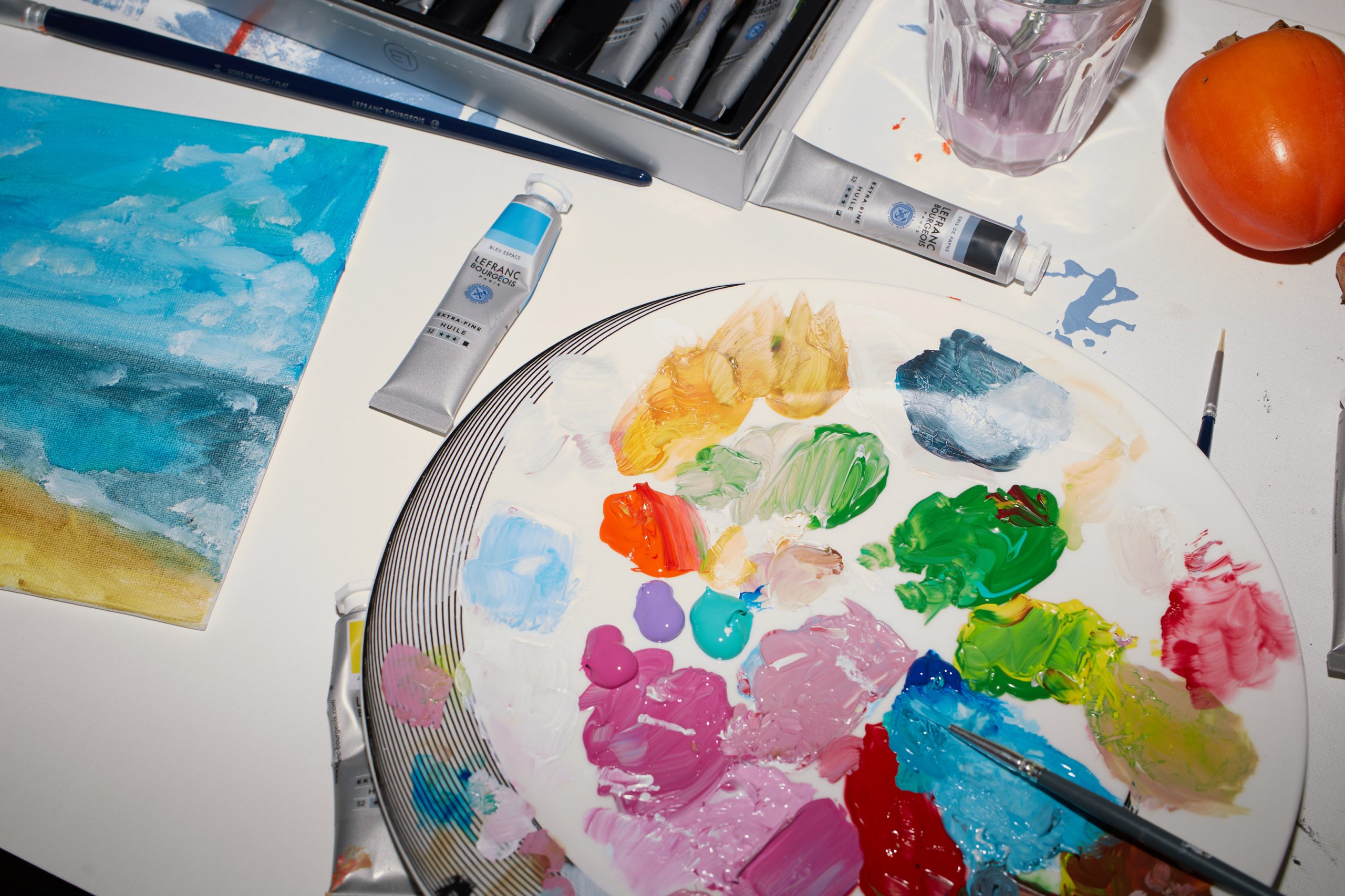 By the mid-19th century, the brothers Alphonse and Jules Lefranc had taken charge, and the company was producing ink as well as paint from its factory just outside Paris. In 1853 the business became known as Lefranc et Cie, and the Paris store sold a range of art supplies, including pre-primed canvases. Lefranc et Cie's tightly sealed paint tubes were a huge innovation, allowing colours to be stored and transported (great news for landscape artists) without changing composition.
"As many as 14,000 litres of oil paint are manufactured in the original Le Mans factory every week"
Lefranc et Cie began to supply paint to boat owners, and created a new logo featuring an anchor. Its other element was the caduceus, Hermes's staff, which symbolised trade.
Meanwhile, on the other side of the Seine, François Alexandre Joseph Bourgeois had invented a lacquer that that became part of some of the first non-toxic paints. By the end of the 19th century, he was making a range of art supplies, sold via his store Bourgeois Ainé on Rue des Petits-Champs. Bourgeois was determined to open painting up to the masses, and designed paints specifically for use in schools.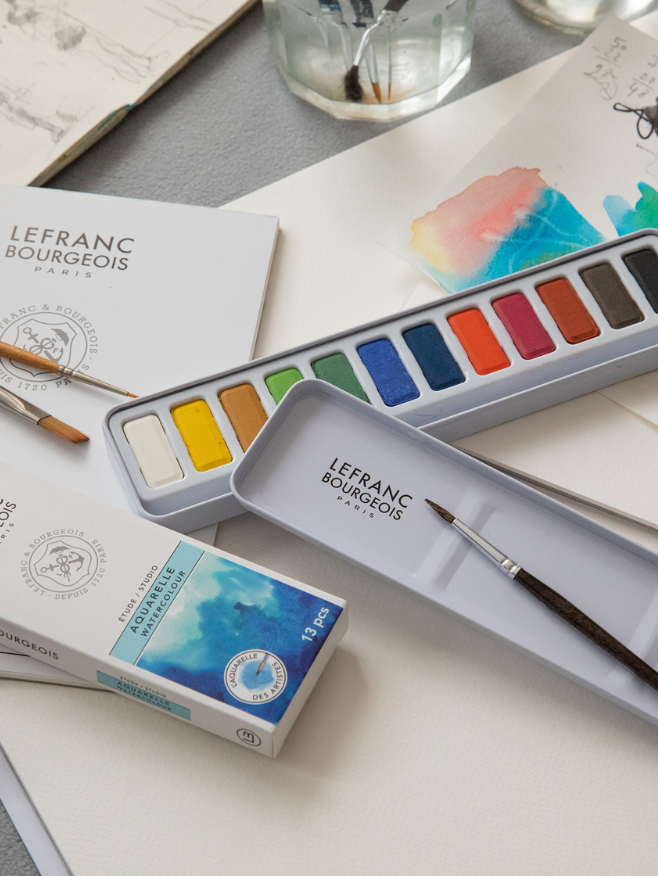 As the 20th century dawned, Lefranc and Bourgeois were serious competitors. Lefranc formulated more colours, notably Cadmium green, Sapphire blue and Titanium white. During the 1950s, while LeFranc created transparent paints for glazing, Bourgeois launched Flashe, the vinyl paint originally loved by theatrical scene-painters, but soon embraced by the wider art world.
"For 300 years, Lefranc Bourgeois has set the standard when it comes to creating paint colours"
It wasn't until 1965 that the businesses merged, setting up a factory in Le Mans that Lefranc Bourgeois still uses today. As many as 14,000 litres of oil paint are manufactured there every week, alongside acrylic and gouache.
For 300 years, Lefranc Bourgeois has set the standard when it comes to creating paint colours. Five years ago, they refined and reimagined their fine oils range, combining traditional manufacturing methods with cutting-edge research, balancing pigments and binding agents to make sure every new colour is perfect. Their 19th-century forefathers would have been proud.