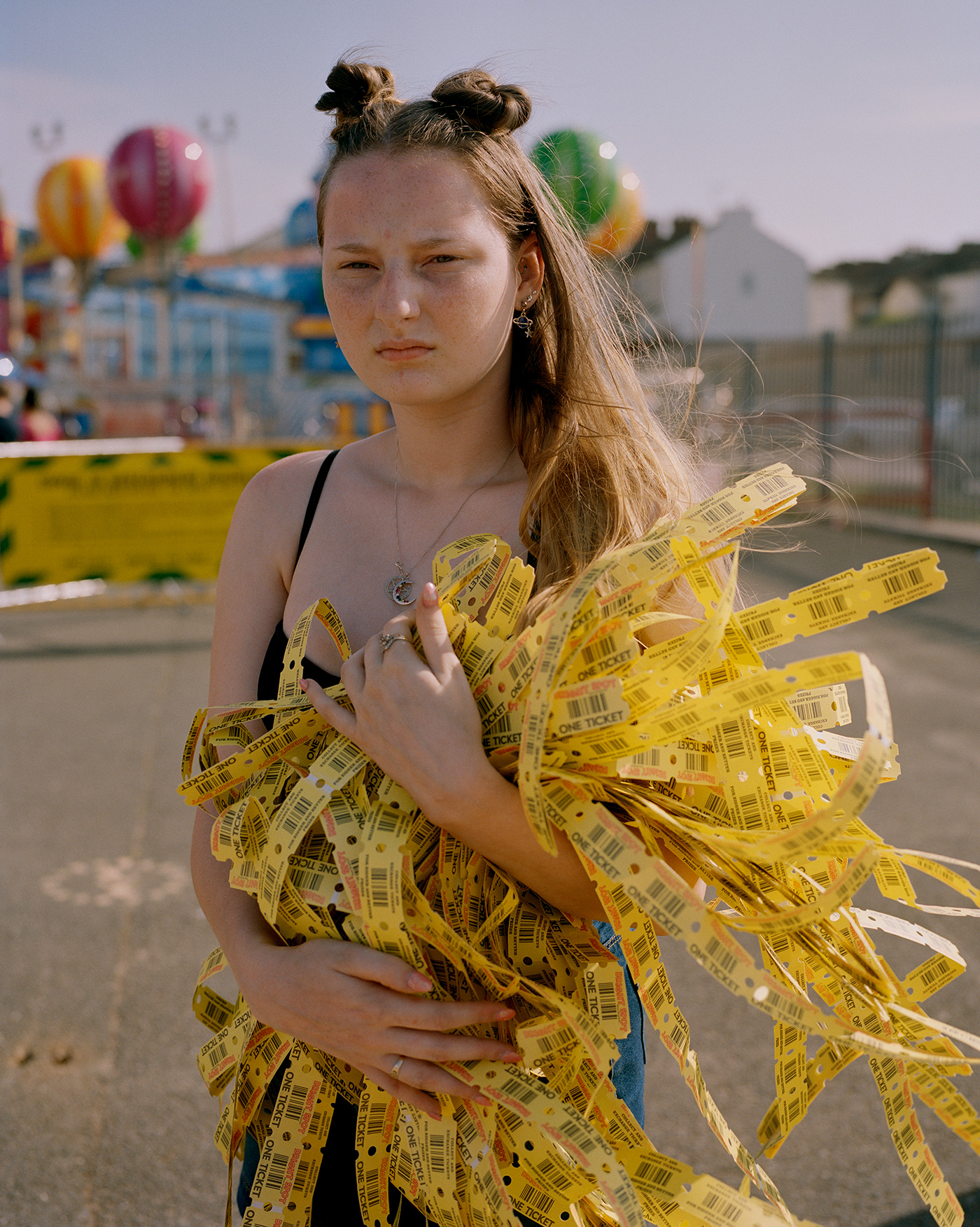 Bringing together the work of a set of early-career photographers provides a rare opportunity to survey the preoccupations of the medium's next generation. The annual Palm* Photo Prize invites submissions from around the world with a strict focus on emerging work (entrants must not already have agent or gallery representation to be eligible). The extensive resulting shortlist of 100 artists is shown at the Palm* Photo Prize exhibition, which runs this year at the new 1014 Gallery.
Several series reflect the isolation of the pandemic, whether via introspective subject matter, a focus on domestic settings or the intimate tones of their images. In Should We Watch Something? (2020), Israeli artist Gili Benita depicts his roommate's unfolding romance during the period of lockdown in New York City. Eyal and Sam began dating just a few months before the pandemic began, a relationship which, Benita says, "might have remained casual but blossomed into a 24/7 love affair" when Sam moved into the artist's shared apartment to quarantine. "I became a non-participant spectator," Benita describes. He captured the pair relaxing topless on a rooftop, shaving their heads in the bathtub and posing longingly on the bed, as the city outside was suddenly seen as a forbidden space.
Gili Benita, Should We Watch Something?, 2020. Courtesy the artist
Portraiture by Jasmine Clarke, Tami Aftab and Ilyes Griyeb is contrasted with landscape and naturalistic series by Ryan Debolski, Ashleigh Howard and Karoliina Kase, whose 2019 project To All the Bobbies Out There documents her time spent on an Australian dairy farm. Reflecting on extractive farming methods, working conditions and the ethics of dairy production, Kase concludes that "agriculture not only exploits animals, but oftentimes even people". Her vivid images of death, birth and the currency of land leave no process unexplored in her journey towards animal-rights activism.
Left: Ilyes Griyeb; Right: Tami Aftab. Courtesy the artists
A judging panel including i-D's editor-in-chief Alastair McKimm, senior curator at the Photographers' Gallery Karen McQuaid, writer Gem Fletcher, and Palm* Studios founder Lola Paprocka will be tasked with disentangling these disparate themes, awarding winners across four categories in June. Part of their remit will be assessing photography whose themes have historically been excluded from the medium, but which are now finding long overdue representation.
One such example is motherhood, which features in the submissions of Maggie Shannon, Imogen Freeland and Piotr Karpinski. Freeland's series Birth of a Mother features mothers resting with their children or partners, their faces often obscured to bring attention to the connection between bodies. The bedroom becomes a site of recuperation and serenity for her subjects, who are often engulfed by thick shadows, lending the shots a contemplative feel. Shannon's series, Extreme Pain, but Also Extreme Joy (2020), sees the Los Angeles artist follow four midwives during the pandemic year. Consultations shifted to video calls as families scrambled to organise home births at short notice, with the risk of infection ever present. Shannon's chosen black and white style gives the shots a photojournalistic edge: "I was struck by the courage and resolve of women on both sides," she reports.