In a new exhibition, Köpek at Peres Projects in Berlin, the Cologne-based artist examines the concept of cultural and family history as a part of identity. The characters in Köpek exist in a seemingly infinite white space, their bodies' borders breaking off and slipping into anonymous backgrounds. Yet location is pinpointed to some extent, as the paintings hang on photographic wallpapers of German and Turkish scenes from Kara's personal archives. Whilst the photographs taken in Turkey are specific to the artist's own family history, those of German locations document Turkish-owned market stalls. Having studied in Dusseldorf and exhibited globally, Kara's work questions how identities are constructed by the spaces our bodies inhabit and the histories we carry within them.
Can you tell me a little about the exhibition?
In this show I deal with questions of identity through those of anonymity. There is a big shift in the exhibition in that the figures in my paintings do not seem to belong anywhere. On the other hand, the photographic wallpapers are out of my personal archives. I questioned myself: Where does my own identity begin? How much am I referring to my background? How much influence does my background have on me? Where do I belong?
The paintings in the show are predominantly blue, from an electric zingy blue to a more pale pastel hue. What drew you to bring this colour so heavily into this body of work?
It's more an intuition. It's more about finding the right balance, restricted to two to three colours.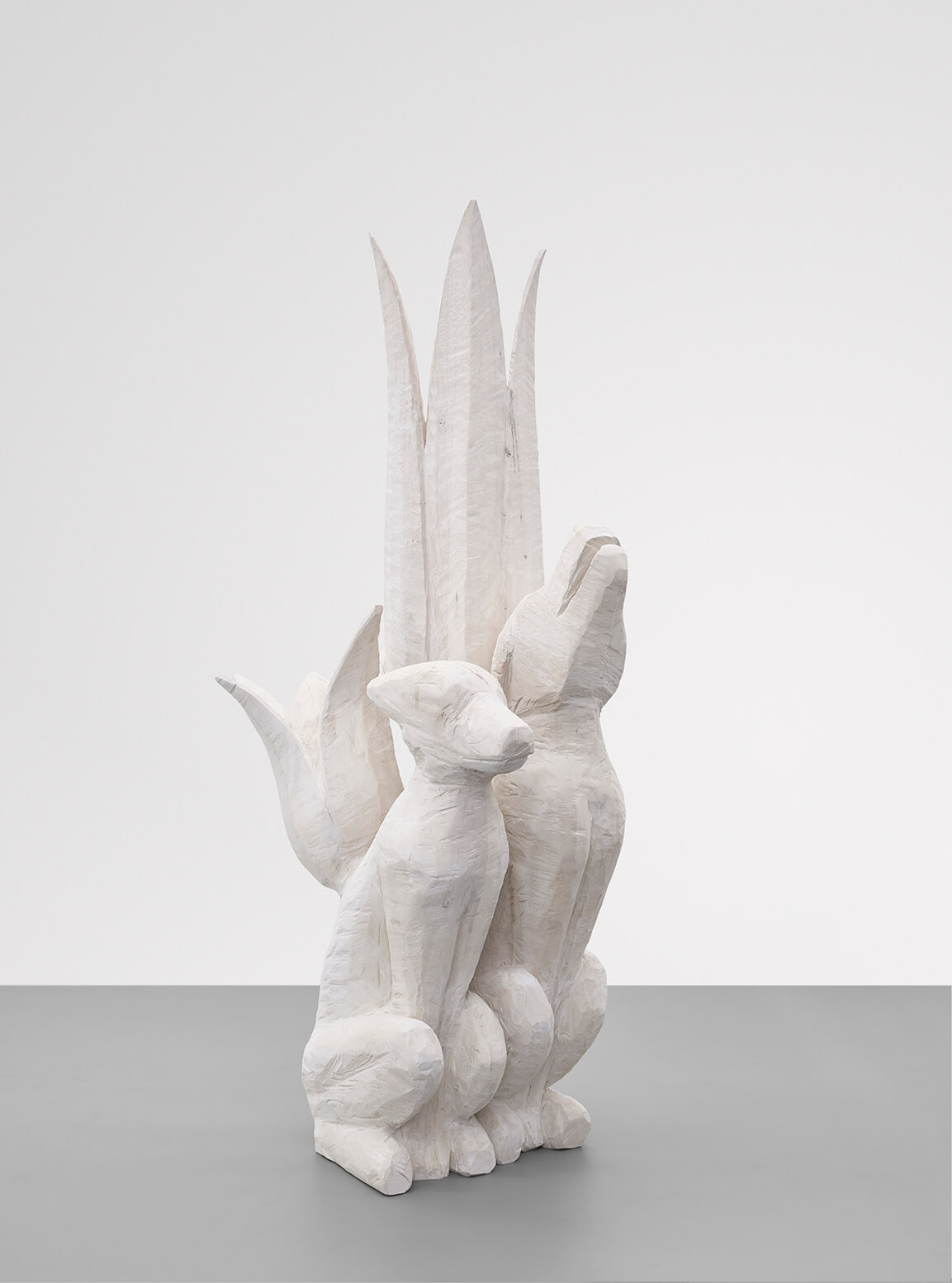 "We all feel each other's non-verbal communication during every communication we have, or within every social structure we enter."
In the show your paintings are hung, almost collage-like, upon walls printed with huge photographs. Do you feel that the space operates more as one installation, or as individual pieces of work that communicate with each other in the space?
Every work is to be understood individually, but they interact with each other within the exhibition. Every piece forms an additional layer in the general concept of one complete installation. For example, the photographs build a sort of frame for the show, and I find it interesting how the different architectures and relics within the photographs react to the architecture of the actual space.
Your works, to me, seem to have something of the work of Wifredo Lam in them, but also the boldness of Nicola Tyson. Who have been your painting inspirations?
During my studies I was pretty much in love with Isa Genzken.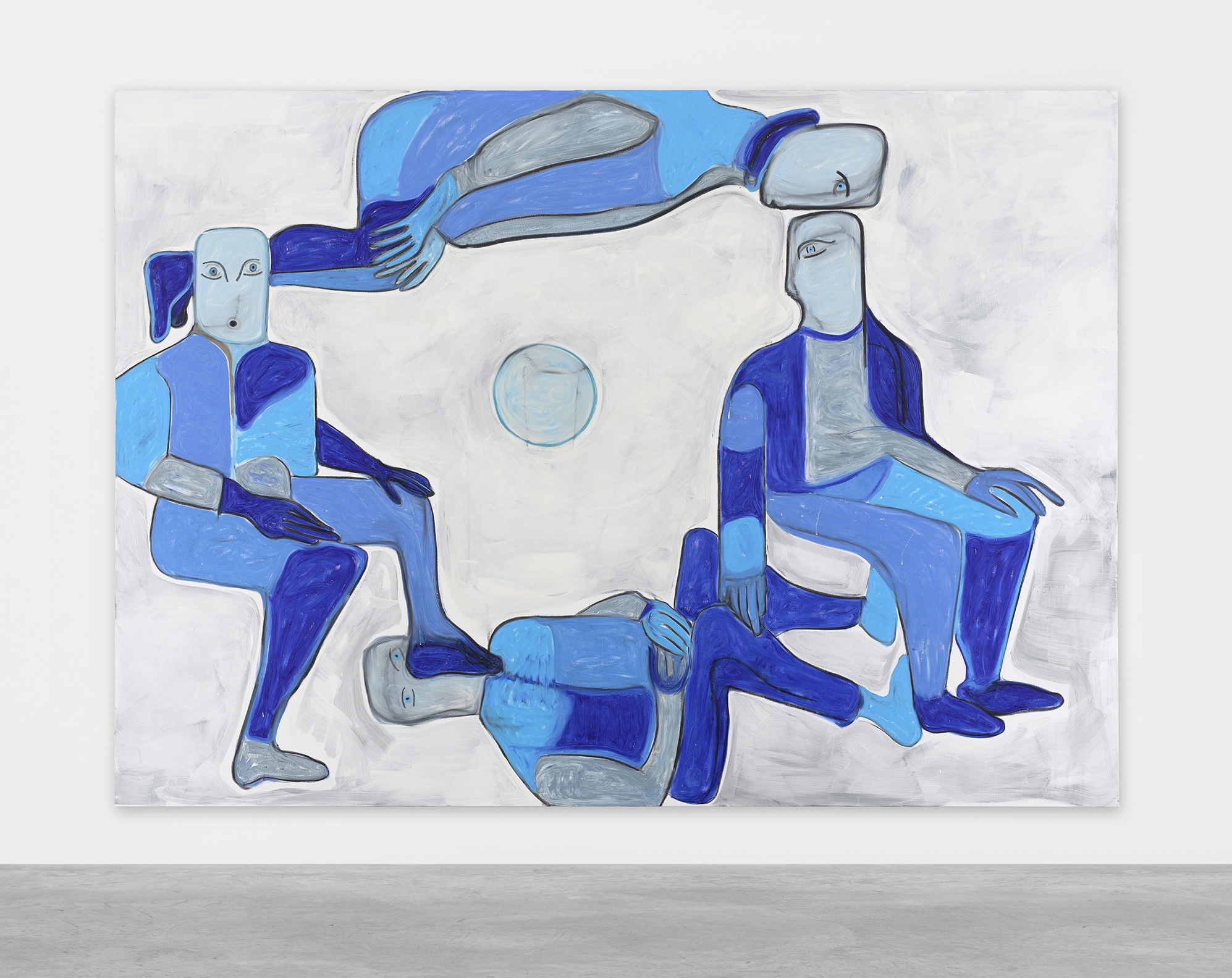 The figures in your paintings sometimes appear to be struggling between themselves for space in the frame yet some appear to be taking comfort in each other's closeness. Do you see your paintings as having narratives?
The figures in my paintings are visual representations of non-verbal but very common social interactions. We all feel each other's non-verbal communication during every communication we have, or within every social structure we enter. The figures mostly reflect this kind of social struggle. At first sight they don't have any reference to gender, age or culture, but if you have a look at the whole set up of the show, maybe they belong somewhere…
Köpek, installation view
Köpek, 2017, acrylic and oil sticks on canvas
Köpek
Until 3 November at Peres Projects, Berlin
peresprojects.com
Images courtesy Peres Projects, Berlin