Maybe it's because we're just shy of that magical twenty-year cutoff when things that were once cool that became lame become cool again, but looking back on 2002 today, things seem, well, not-so-hip. Just look at Nickelback for the poodle-haired icon of all that was shite about this dearth-like early noughties void, should you not believe me. Whinging aside, with the power of hindsight it's important to recognize certain moments for what they were. And while the White Stripes' Jack White has, in the past decade or so, transformed himself into a sort of swollen Brian Molko figure; once upon a time his former band, the White Stripes—and the people it collaborated with—were very much forging new ground both sonically and visually (albeit from the age-old roots of blues and childsplay).
We are, of course, talking about the Michel Gondry-directed video for the White Stripes' Fell in Love with a Girl, from the band's third album White Blood Cells. Released as Jack and Meg White burst into prominence in a wave of pallid insouciance and sibling rumours (they were in fact married until 2000), the video was a delight in its deceptive simplicity and spawned a wave of copycat stop-motion, small-brick-built moving image pieces.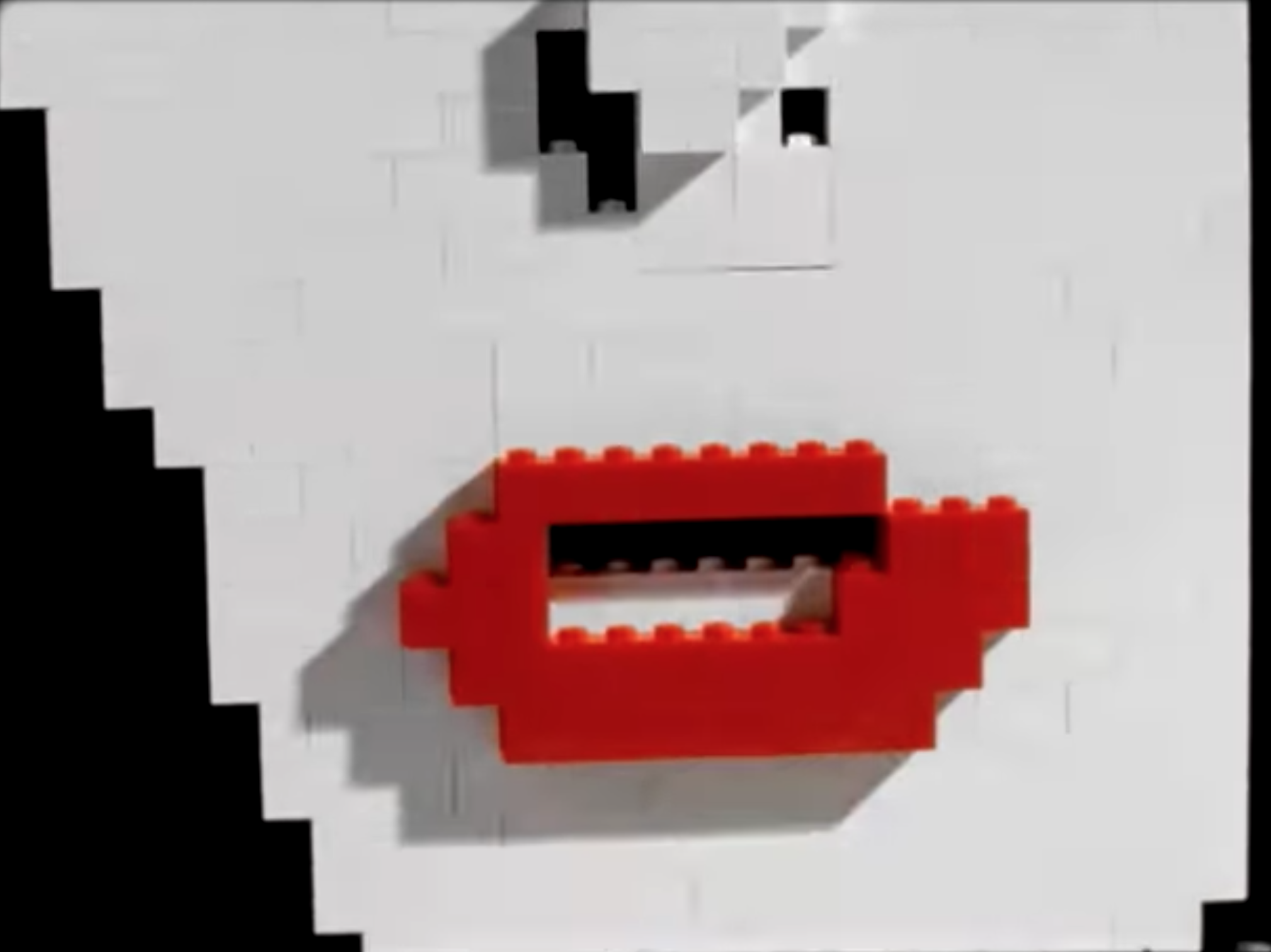 At the time of the video's creation, Gondry was working on the heartbreakingly brilliant 2004 feature Eternal Sunshine of the Spotless Mind, written by Charlie Kaufman—the pair had previously collaborated on Gondry's feature film debut, 2001's Human Nature. By this time, the director had already made a name for himself more for his work shooting adverts (Gondry is said to have pioneered the "time slice", or "bullet time" technique made famous later in The Matrix in his 1996 Smirnoff vodka Smarienberg commercial) and music videos, notably for Björk's 2003 release Human Behaviour.
Gondry's Fell in Love with a Girl video was rapidly hailed as one of the best of its day, picking up the 2002 MTV Video Music Award for breakthrough video, best special effects and best editing; and being named by Pitchfork as the best album of the whole 2000s. "The decade's greatest video director—despite spending relatively little time actually making music videos—meets a candidate for the decade's best rock band in the clip that made the group," the site wrote, "[it] serves as the iconic image of its creator's career, and despite being something that's easily summed up ('Legos') still seems fresh and amazing with each brief viewing."
Since its release, Gondry and the band have revealed that half the video was created using digital post-production techniques, though this doesn't detract in the slightest from the woozy, magical toyshop feel that dominates in the faux-naivety of the aesthetic. 
The stop-motion side of the video was created by first filming the band going about things like, well, playing in a band, or swimming, or having a heated chit-chat in the street. "He just had us running around, running on treadmills and up and down stairs, and that was so fun," Jack White recalls. This footage was then printed as pixelated images which were recreated as twenty-four A4-sized Lego scenes shot per second of video. 
"I really didn't want it to be narrative," Gondry has said of the video. "I wanted to make a collage video." He kept the colour palette simple, too, and very much in-keeping with the black, white and red signature the White Stripes had cultivated in everything from their outfits to instruments. "I wanted it to feel like a children's programme, which is why I didn't make it too slick," MTV reports Gondry saying.
The story goes that before shooting began, the White Stripes tried to strike a deal with Lego, but the company wasn't interested, and they had to buy the bricks themselves. On seeing the huge success of the video, the tiny-brick-behemoth soon came crawling back, asking if the band would be interested in supplying a small Lego set with the singles it released. Jack White refused.