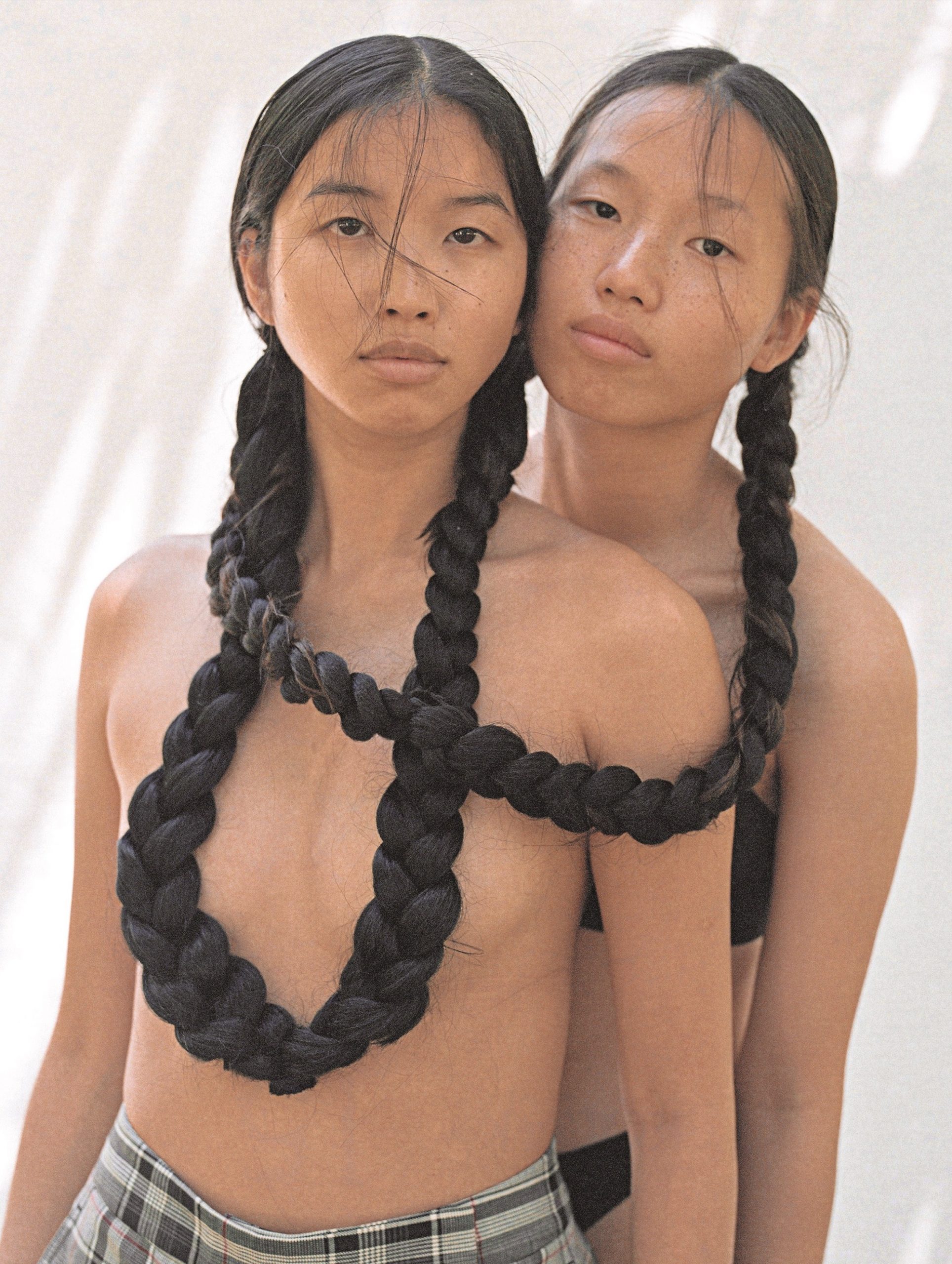 The work of Catalan photographer and art director Carlota Guerrero is primordial, modern and futuristic all at once. In her soft-focus, sumptuously coloured world, women dance and frolic nude in nature; form human sculptures, linked to one another by rope, fabric, or hair; or take to the streets in empowered groups, walking gazelle-like in high heels, their bodies adorned in metallic paint. "Fractals, connections, mantras, eternal ideas," is Guerrero's description of what matters to her when making an image.
The self-taught Barcelona-based creative has just released her first monograph, Tengo un Dragón Dentro del Corazón ("I have a dragon inside my heart"). The book is a deep dive into Guerrero's singular visual universe, born over the last eight years. "Revisiting my early work has been very gratifying for me," the 31 year old reflects. "Tengo un Dragón is an inventory of images of all the things that make my existence more beautiful."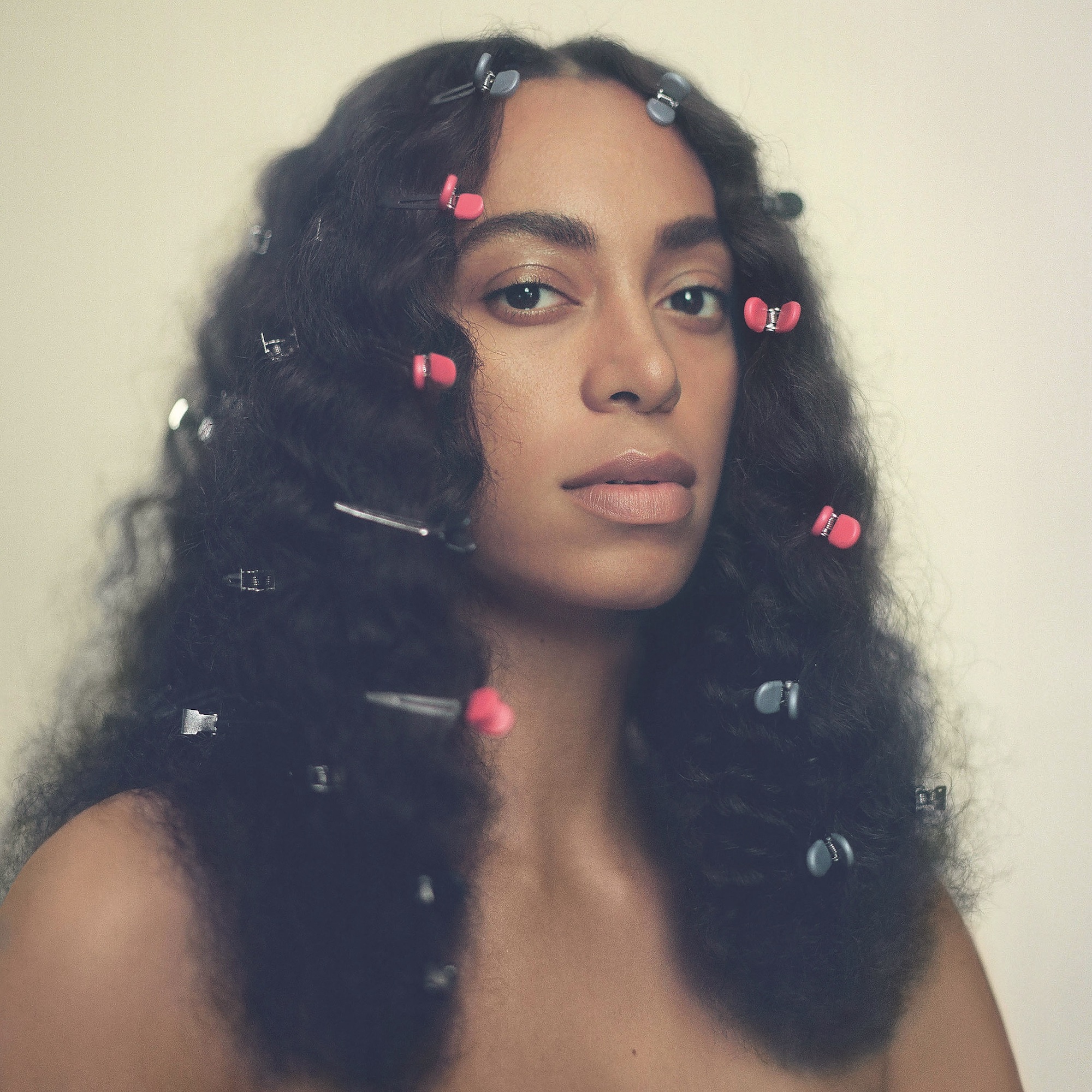 Guerrero shot to fame in 2016 when Solange Knowles enlisted her to create the artwork for her album A Seat At The Table. This included shooting the cover portrait (a candid close-up of the bare-shouldered singer, multicoloured styling clips still in her hair) and the Cranes in the Sky music video, a dreamy ode to female solidarity. Soon a global audience had fallen under the spell of Guerrero's uplifting redefinition of the female gaze. As poet Rupi Kaur puts it in the book: "In a world where the feminine is violated, the femininity that Carlota captures is honest and empowering."
"The sensation of connectivity is one of the most magnetic qualities of Guerrero's work"
The book spans Guerrero's commercial endeavours for brands such as Nike, Givenchy and Dior, her fashion stories for Vogue Spain, Numéro and Porter, her frequent collaborations (with Kaur, Knowles, Barcelona contemporaries including Paloma Wool and Arca, and many more) and her own personal projects. "I curated the book by tracing a map of my repetitive patterns," she explains. "To create timeless images that portray the things that touch my heart, and the energies that make me feel inspired."
In the introduction, Guerrero recalls the freedom she felt enacting a childhood dream of roaming naked, shame free, in her early adulthood while exploring the Mediterreanean coast with her girlfriends. She shares a tale about a woman in a village who, recounting a traditional story, realises that she's sitting on the shoulders of all the female elders who preceded her. Guerrero also reminisces about an LSD trip when she saw "a stream of energy, of changing hues, connecting me with my friends, from womb to womb."
"I portray what moves me, what I want to learn about. Being a woman is my condition and starting point"
The sensation of connectivity is one of the most magnetic qualities of Guerrero's work. An early personal project, La Danse, offers Guerrero's joyful take on Matisse's painting of the same name, depicting a group of nude women dancing outdoors in a circle, hands linked. A performance piece she choreographed for Desigual, for Art Basel in 2019, saw its protagonists divided into pairs on a sculptural stage, where they kissed tenderly, before abandoning their clothes, and their partners, and forming a sensual mass of soft flesh. A 2018 work titled Nuevo Organismo Formado por Mujeres ("new organism made from women"), meanwhile, gives life to Guerrero's LSD imaginings, using a web of nylon tights to unite a diverse group of women.
Left: Carlota Guerrero, Alejandra and a Lily, 2017. Right: Arca in collaboration with Carlos Sáez for PAPER Mag 2020
Guerrero's multifaceted portrayal and exploration of womxnhood is perhaps the element of her art that resonates most powerfully. "I focus my work on women because when I wake up in the morning my femininity is the first thing I connect with," the artist says. "I portray what moves me, what I want to learn about. Being a woman is my condition and starting point. My self-love does not differ, or should not differ, from my love for other women."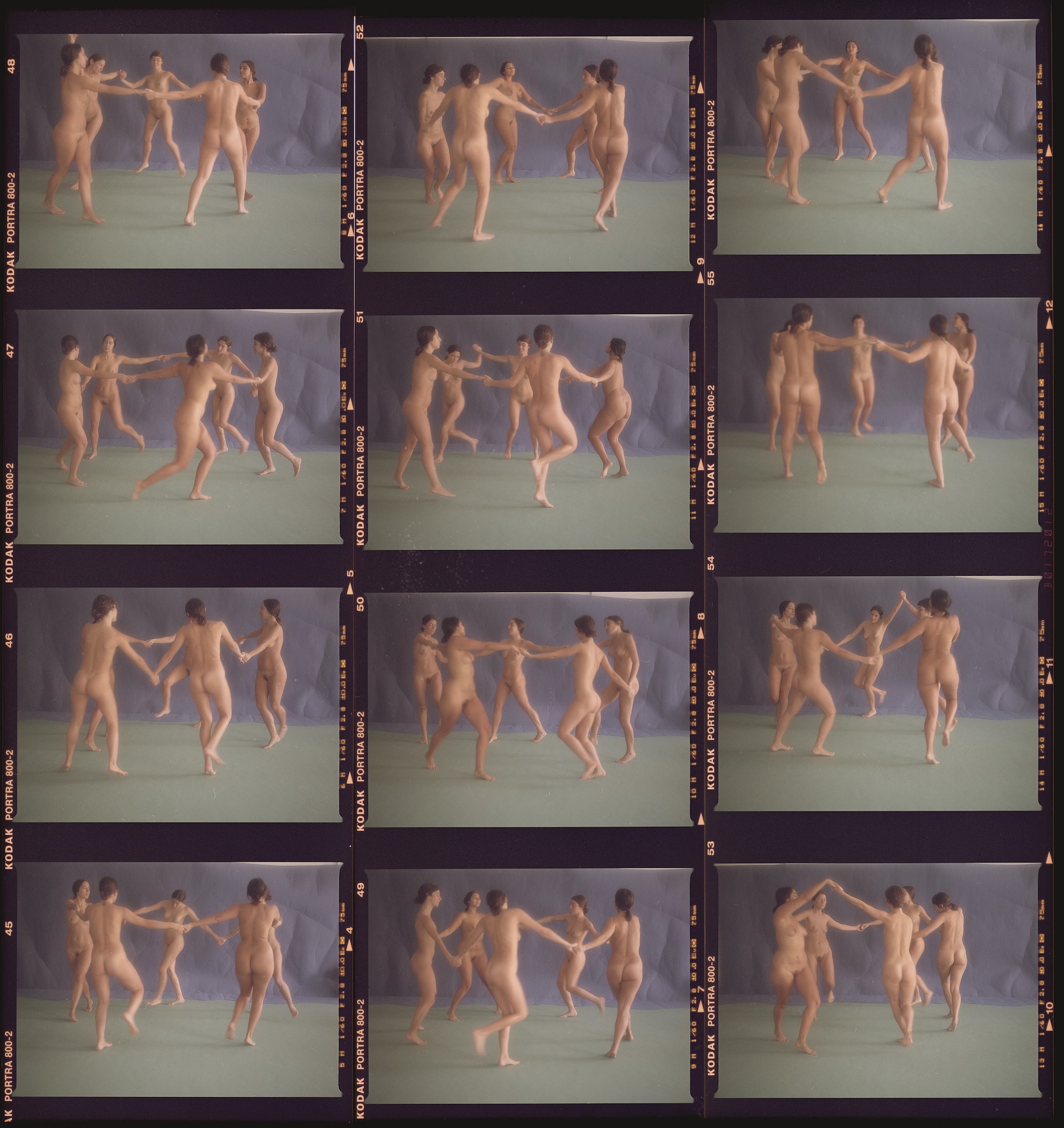 This admiration for all aspects of the female form, and what she terms "feminine energy", is tangible, from her celebratory grids of breasts and vaginas of all shapes and sizes, to her beautiful portraits of Havana's female trans community. "I feel an infinite admiration for the women's figure; her power and presence fascinate me to a visceral extent," she says. "The idea of the infinite stairway of women being carried by other women from immemorial times, transmitting and passing on knowledge and intuition."
Perusing this collective body of work (which Guerrero describes as a now-finished "cycle of my life") is a moving experience right now. The photographer's zest for life and the respect she encourages us to bestow upon our own bodies, and those of the people around us, is more important than ever as we emerge from an unprecedented period of separation and anxiety.
Carlota Guerrero, Tengo un Dragón Dentro del Corazón
Published by Prestel, 27 April 2021
VISIT WEBSITE