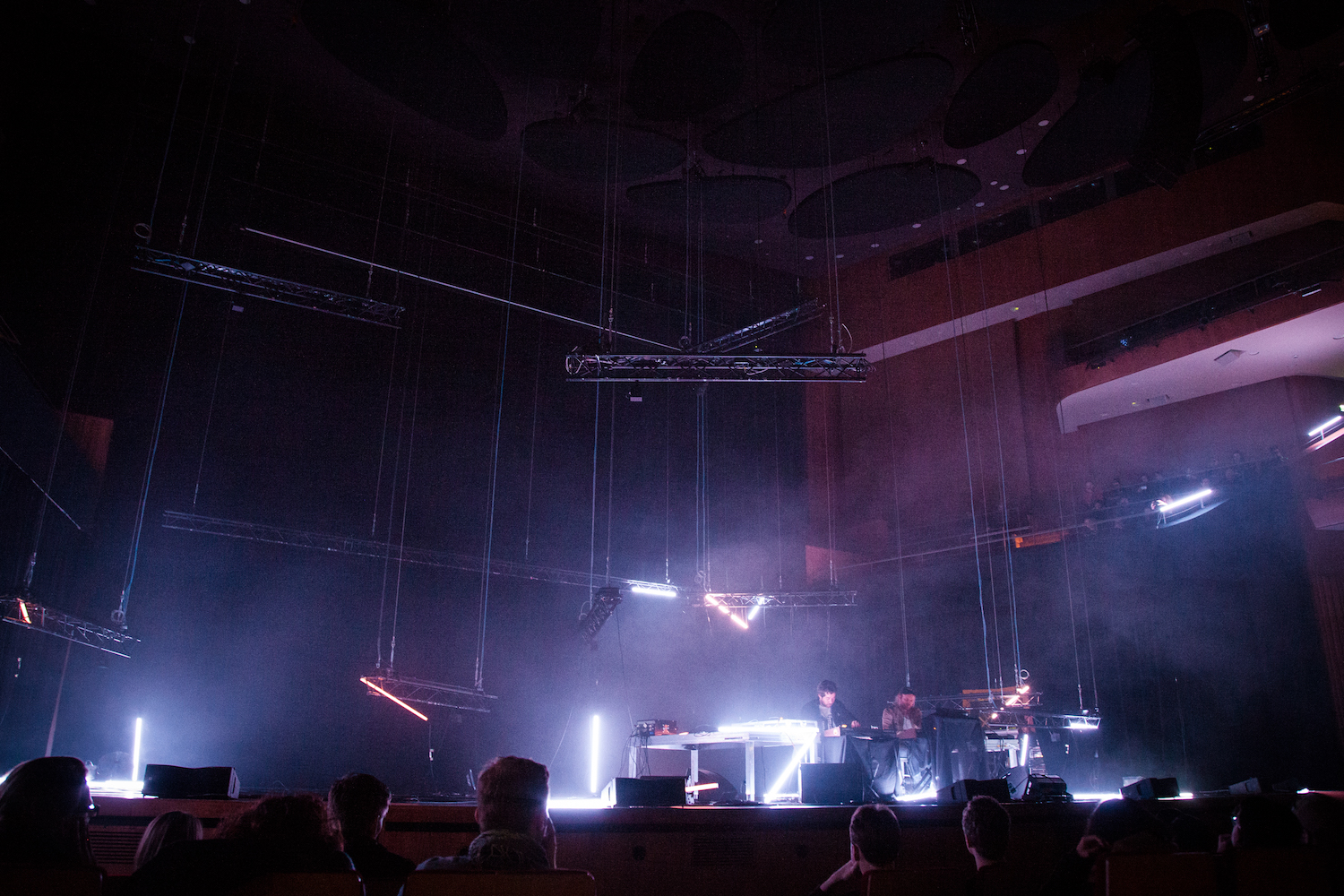 The smash hit phenomenon of Stranger Things has taken on various guises since the Netflix sci-fi/horror series first materialized in 2016. These include myriad memes, merch ranging from "Upside Down" Christmas jumpers to beautifully packaged soundtrack releases (on "splatter-coloured" vinyl or old-school cassettes) and even major theme park attractions: Universal Studios has announced that it's creating spooky Stranger Things sets for Halloween this year at its Hollywood, Orlando and Singapore parks.
"As tonight's set commences, red neon tubes glow through a dry ice haze, evoking the show's famous opening titles"
The mesmerizing original music of Stranger Things is arguably the dark heart of the show, and it forms a bold counterpoint to such commercial extravaganzas. The 1980s-set thriller might have featured catchy retro hits from the likes of The Clash and Foreigner, but the synth score composed by Austin musicians Kyle Dixon and Michael Stein (of electronic quartet Survive) is a very different beast: weird, brooding and evocative of the haunting analogue grooves created by John Carpenter for his own seventies and eighties movies, ambient/kosmische pioneers Tangerine Dream or Vangelis's synth fantasies.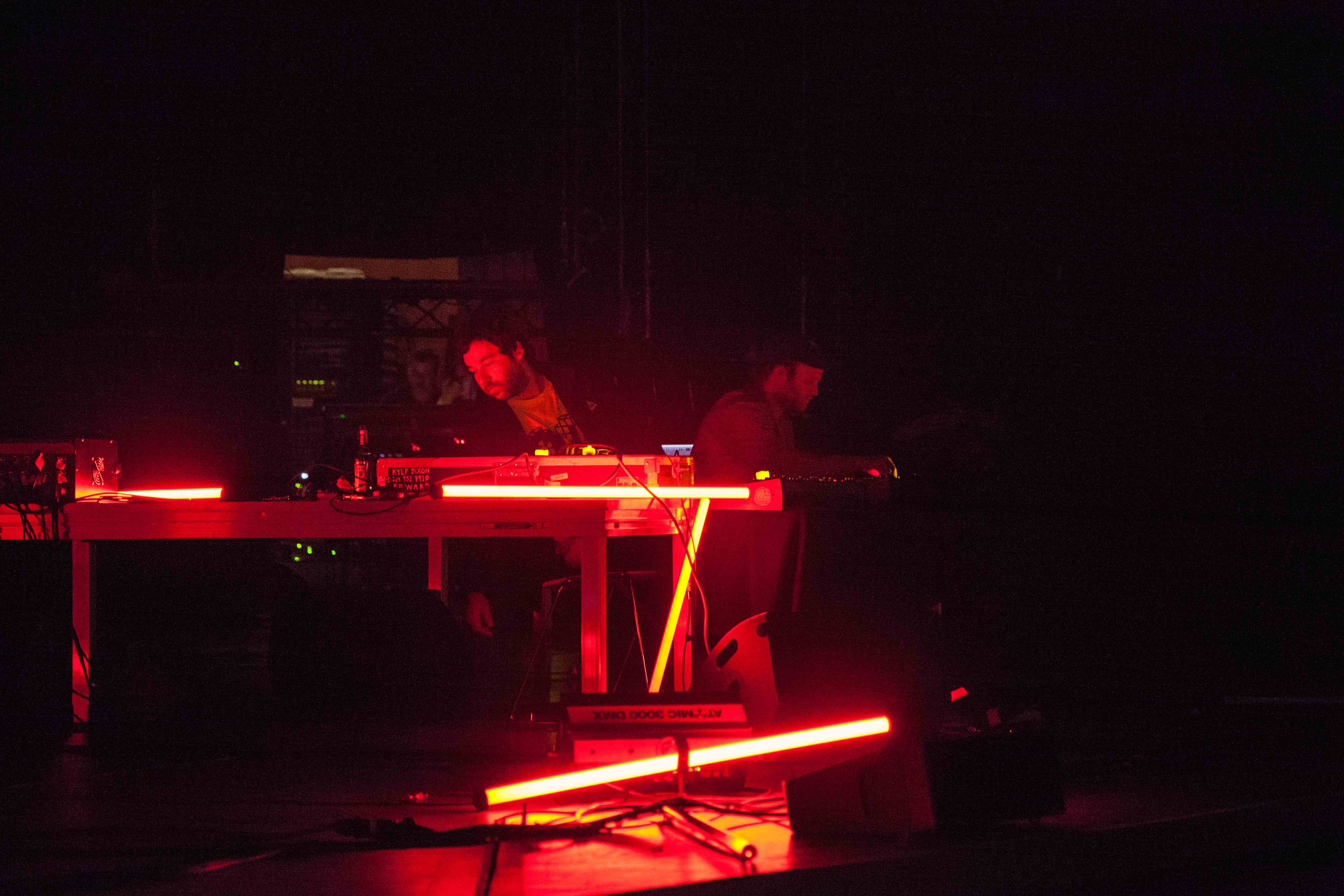 Dixon and Stein stick to this experimental ethos when performing the music of Stranger Things live. Tracks such as the dreamy Walkin in Hawkins or the epic Levitation (both from 2017's second season) aren't given poppy treatments—and the show's fans who've packed out two sittings at London's Barbican Centre for this UK concert premiere arguably wouldn't expect them. The duo's decision not to feature any Stranger Things footage at all—not even a clip of Millie Bobby Brown's psychokinetic young heroine Eleven—feels much riskier, yet their audio-visual collaboration with Berlin artists MFO (Marcel Weber) and Theresa Baumgartner is ultimately rewarding.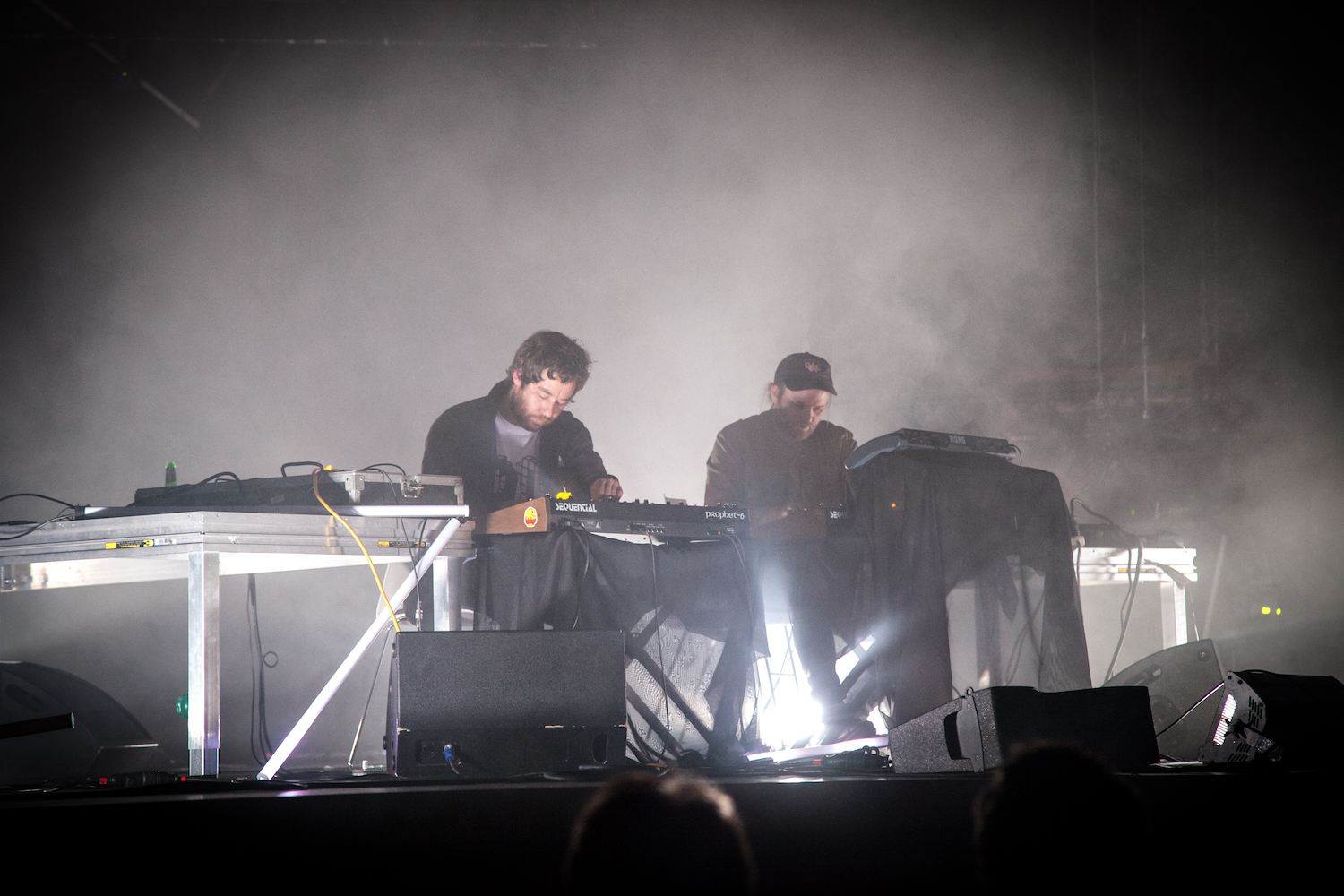 The Stranger Things live score performance was originally devised for Krakow's Unsound Festival in 2016. The set has evolved since then to incorporate sounds from the second season, but the core premise has Dixon and Stein playing synths within Weber and Baumgartner's shape-shifting neon/digital installation. When I wrote the concert notes for the Barbican date, Dixon expressed admiration for Weber's powerful use of minimalist touches. As tonight's set commences, red neon tubes glow through a dry ice haze, evoking the show's famous opening titles; as the music progresses, the neon seems to envelop us: pulsing and blazing through the darkness, unexpectedly materializing overhead, and revealing hidden corners of the set design (and fleeting silhouettes of the duo onstage).
Weber told me that he'd intended to design a set resembling a "dysfunctional office tract or haunted warehouse". Characteristically with his work, each element exudes atmospheric, even romantic, qualities: "There are the iconic flickering neon tubes and stark cold white beams: searchlights in the night," explained Weber. "Also, there are the colours of first love: neon disco in the twilight."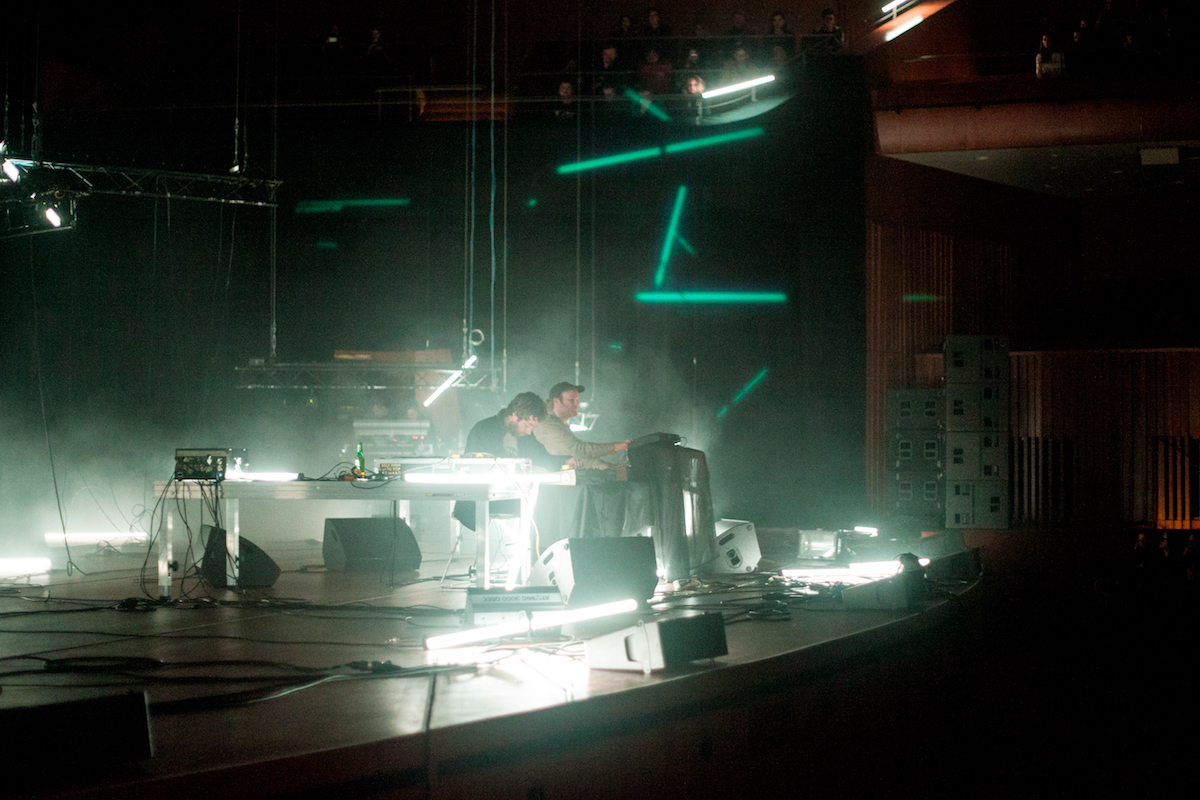 A series like Stranger Things inspires a level of mass geekdom that is a communal experience; tonight's performance induces a distinctly introspective, immersive sensation—you are surrounded by like-minded strangers, yet very alone. At times, the venue's sound system seems surprisingly tame, notably during the unmistakeable, throbbing main theme, which should have sent electricity through the auditorium. Even so, the combination of Dixon and Stein's weirdly beautiful sounds and Weber and Baumgartner's visuals still makes for a pulse-racing, enjoyably trippy and imaginatively gripping show, flowing between incredibly tense sections and strangely uplifting movements. It conjures references beyond Stranger Things; I was variously reminded of the terrifying intensity of UK industrial outfit Coil, and the heart-rending closing scene of Gareth Edwards's sci-fi thriller Monsters (2010). It also nails what makes any classic horror soundtrack so formidable: it's the combination of dread and desire, simultaneously unnerving and alluring: a danse macabre of darkness and light.
Elephant Rating: 🐘🐘🐘🐘