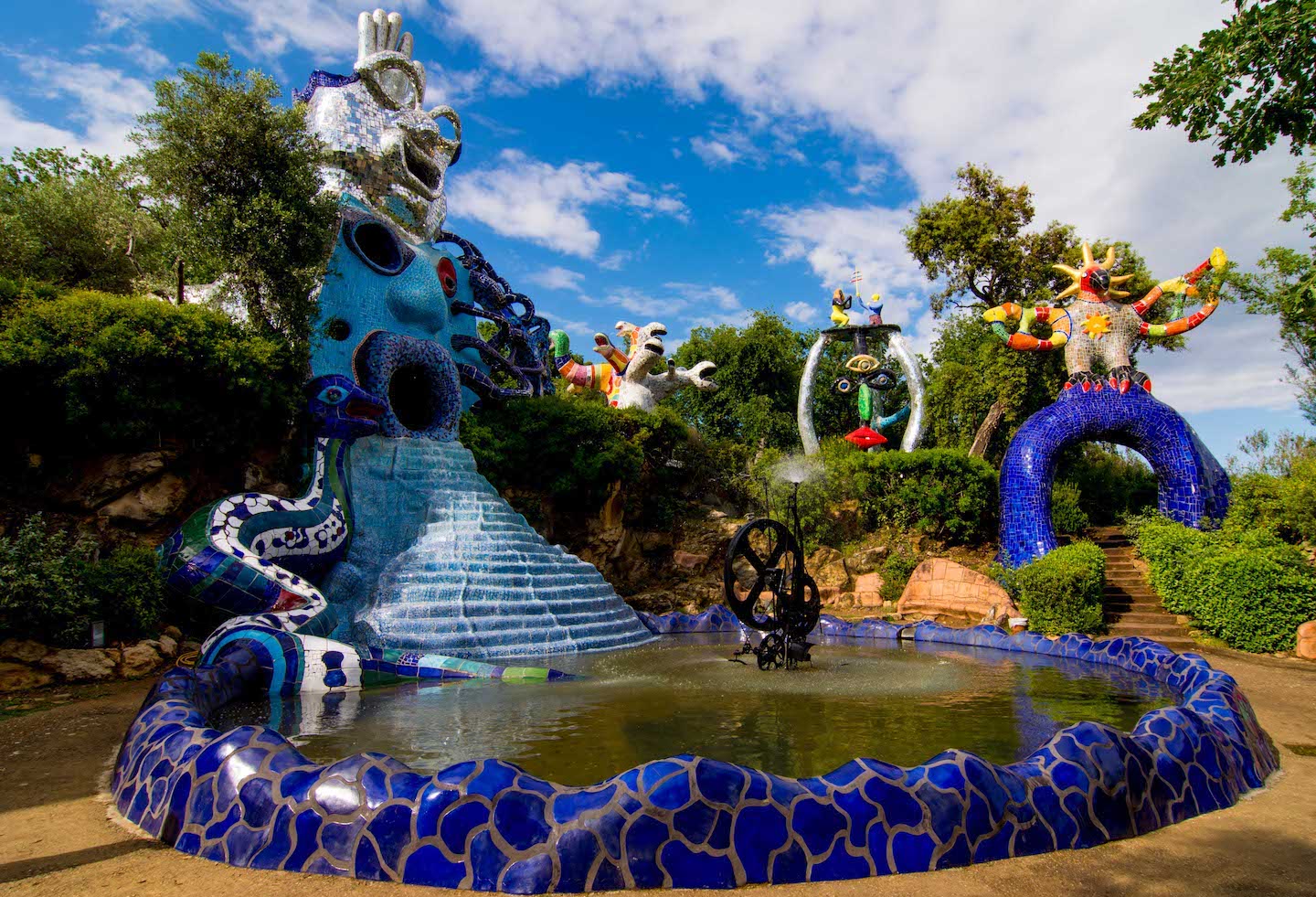 What
A secret garden of monsters and goddesses, tucked away in the Tuscan hills. This is the life's work of Niki de Saint Phalle, the French artist best known for her wildly voluptuous Nanas, female dancers rendered in searingly bright colours. Her Tarot Garden stretches across fourteen acres, and is filled with twenty-two huge-scale sculptures based upon the age-old tarot deck. Justice, the Devil and the World are just some of the figures vividly rendered in plaster-covered iron and steel, brought to life with glimmering mosaics embedded in their gently curved surfaces. Built with the assistance of local people over a period of twenty years, the garden—like a psychedelic Garden of Eden—bears witness to a wildly ambitious undertaking by an artist who refused to be confined by convention.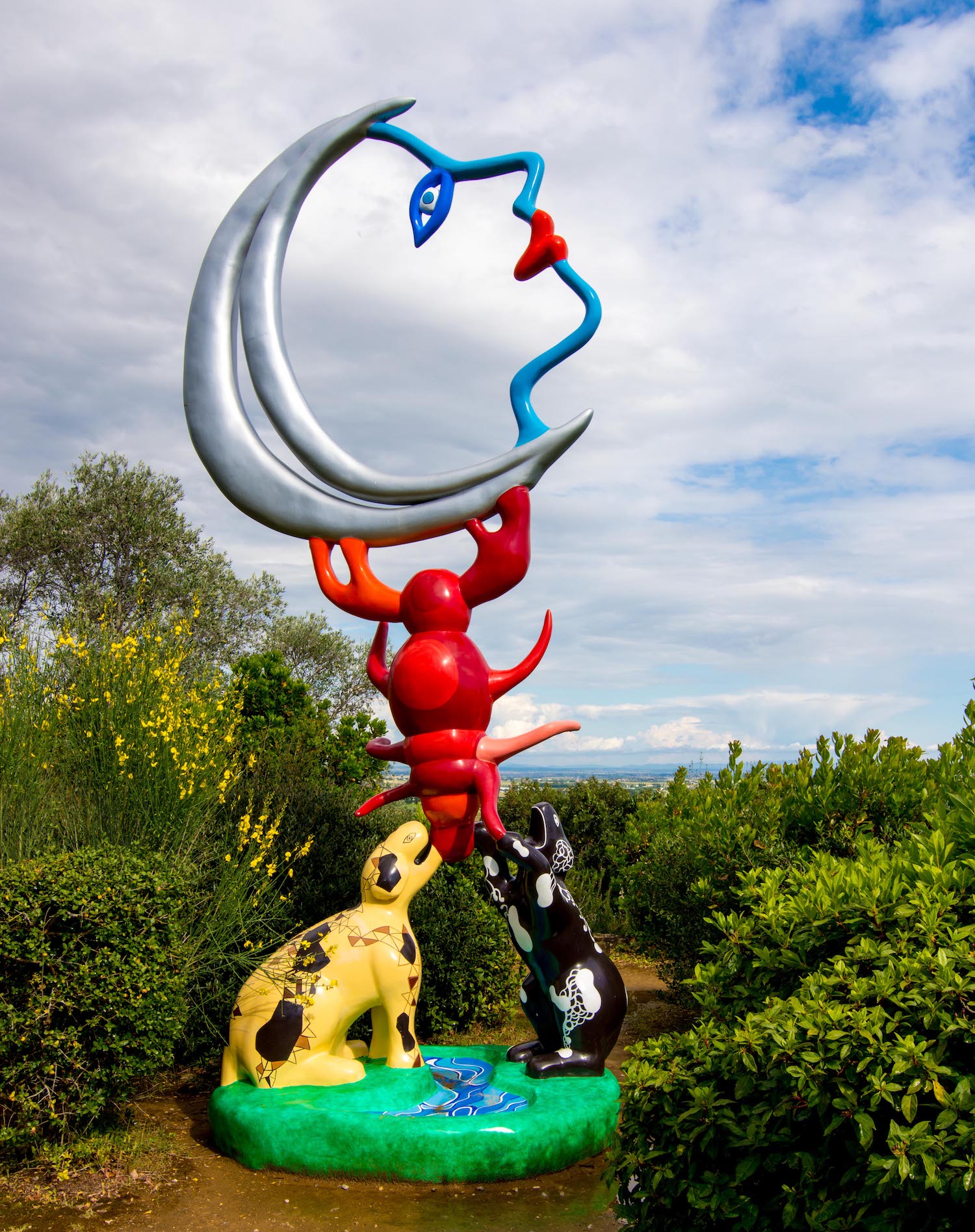 Who
Born Niki de Saint Phalle in Paris in 1930, the artist had moved with her wealthy family to New York by the time she was three years old. In her teens she worked as a model and was just eighteen when she married. She had two children within the next eight years, but found herself constrained by motherhood, unable to reconcile its practical realities with her nomadic life. A nervous breakdown and suicide attempt in her twenties led to a six-week confinement in a mental institution. It was here that she discovered the healing qualities of art-making, which informed the trajectory of the rest of her life; as she later reflected, "My mental breakdown was good in the long run, because I left the clinic a painter." She went on to develop her experiments in art, from using a rifle to shoot at canvases in the late 1950s to sculpting the Nanas that swelled in size as her confidence as an artist grew.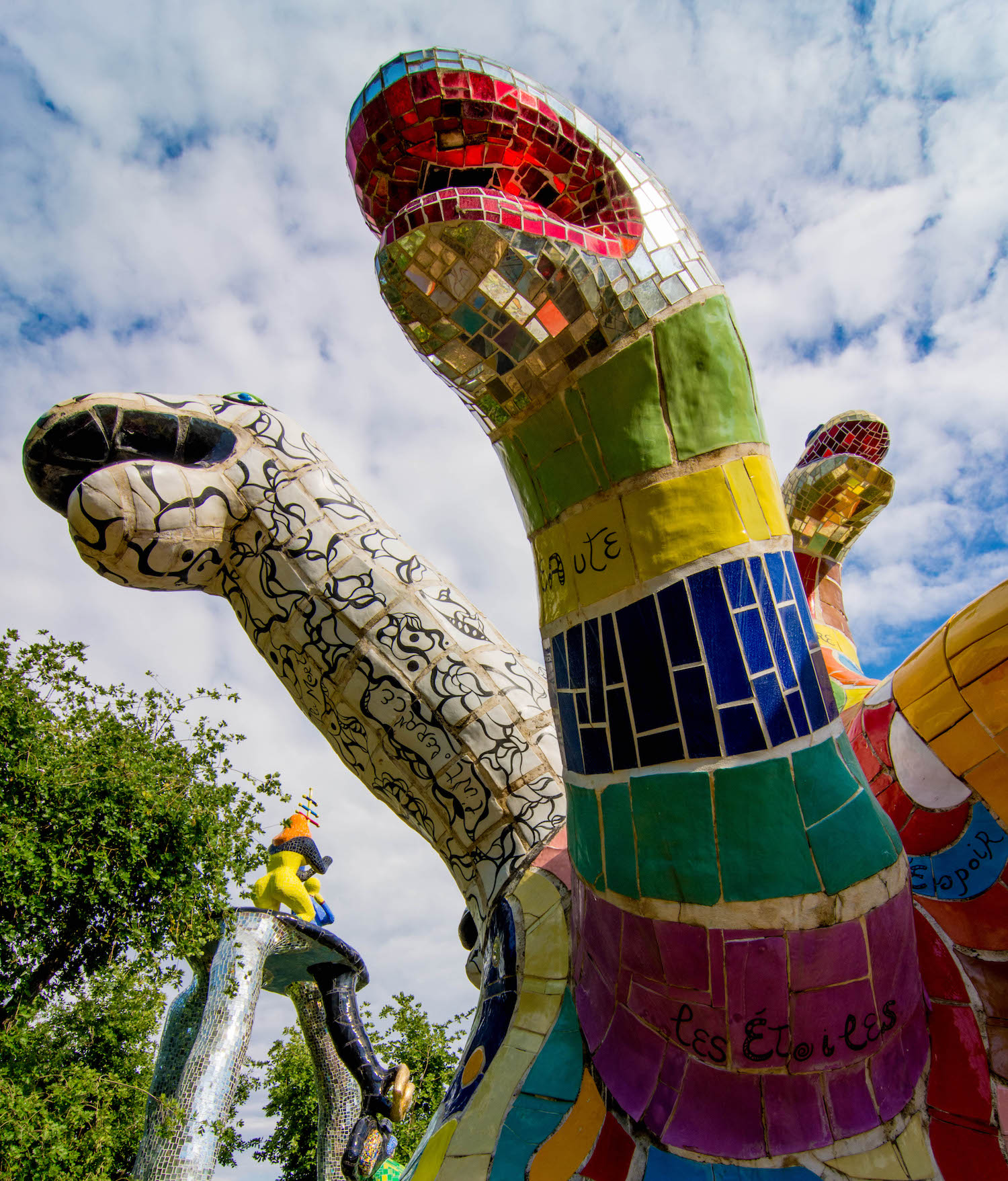 Where
The Italian village of Capalbio is the unlikely home of the Tarot Garden, following Saint Phalle's chance encounter with the Caracciolo family in 1979, who own the land on which it is built. Her plan to build a public sculpture park had been hatched as early as 1955, when she experienced Antoni Gaudi's Park Güell in Barcelona. Her charm and fervour for the project won over the wealthy Italian family, and they gave the green light for her dream to be realized. Saint Phalle's second husband, the Swiss artist Jean Tinguely, helped her to build the first figures, rising up like a mirage out of the greenery. One of these first sculptures was the Empress, an immense Nana with a pair of protruding breasts, inside which Saint Phalle lived until the garden opened at last in 1998.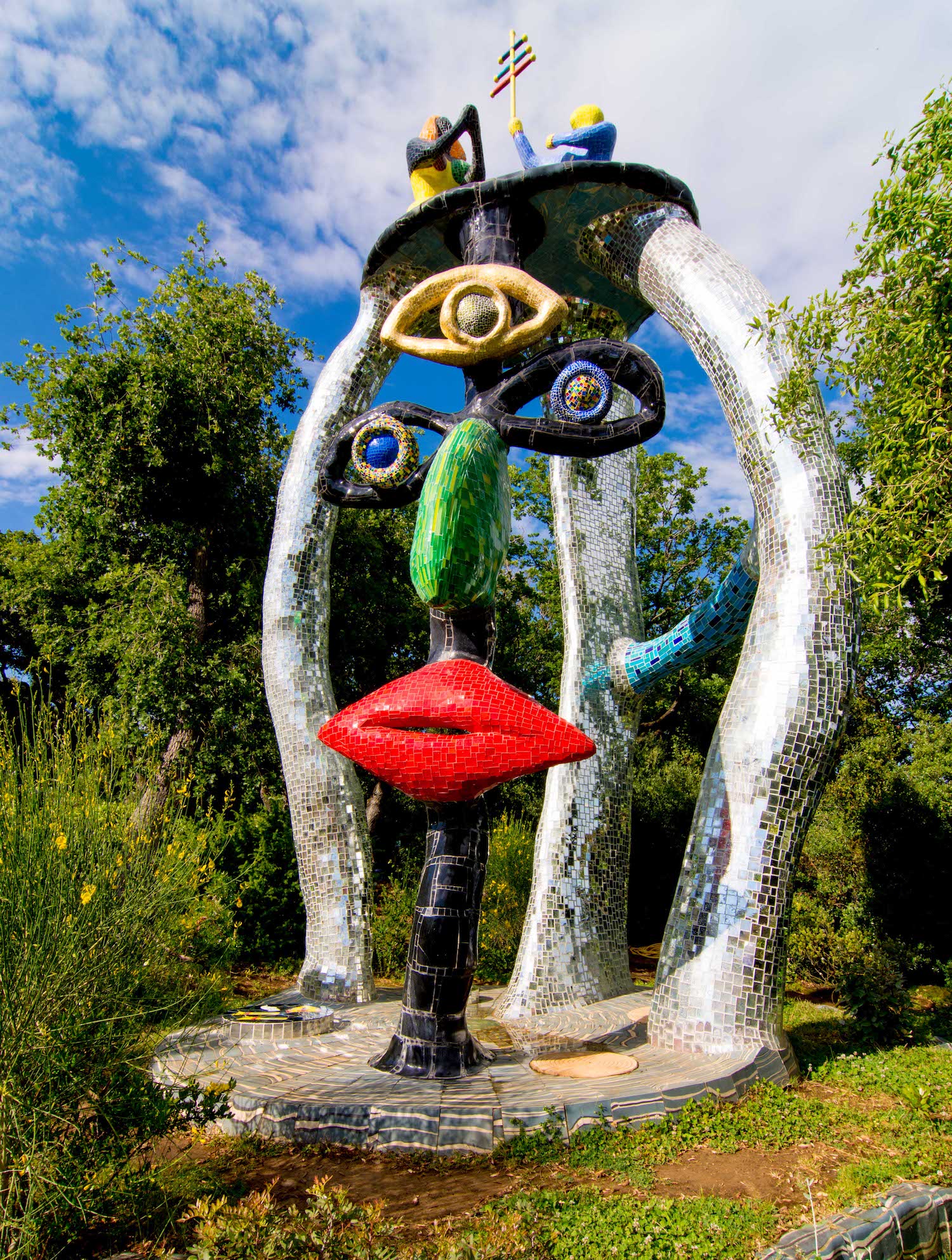 Why
To enter the Tarot Garden is to experience a visionary, living artwork. Children climb and play on the mirrored High Priestess and Tree of Life sculptures, and the surrounding hills offer views for miles around. Mirrors and ceramic tiles create a profusion of colour and light, and female sexuality is celebrated in fantastical figures that can reach fifteen metres in height. Breasts and penises are adorned with hearts and flowers, while poetry, dedications and other texts are inscribed in the plaster and concrete itself. This is a monument to collective creativity and the proof that even the most preposterous of proposals can, against all odds, come to fruition. It is an absurdist, joyful place where the impossible, even just within the garden's walls, suddenly becomes possible.
Photography © Hans Jan Dürr