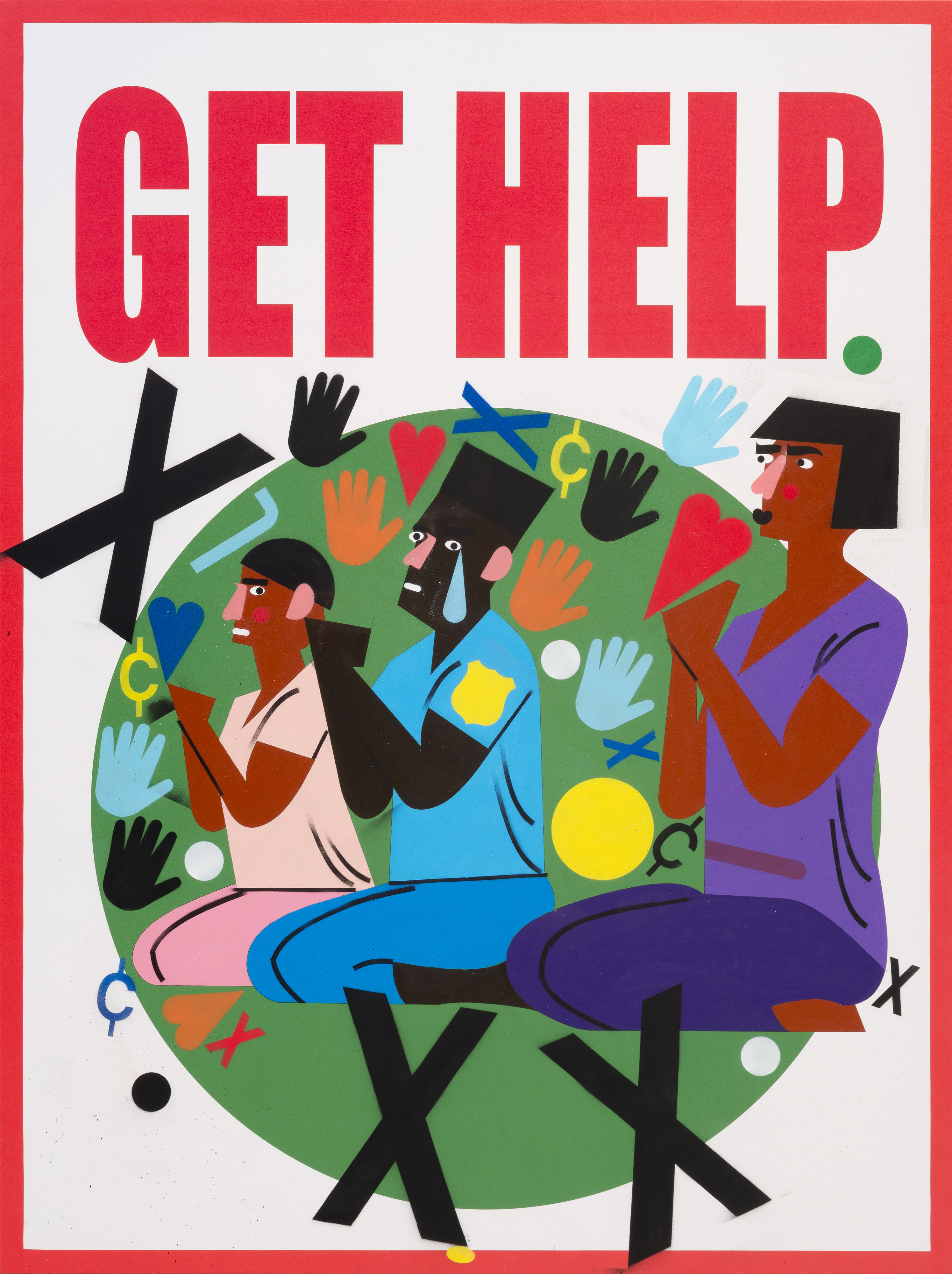 Nina Chanel Abney is recovering from a bout of flu when I finally catch up with her. She's been out of action following a particularly intensive period, opening concurrent museum exhibitions at opposite ends of the East Coast: Royal Flush, at New York's Neuberger Museum of Art, and Neon, at Norton Museum of Art, Florida. Royal Flush opened first, at the end of February, and looks back at the work the artist has made in the last ten years.
Abney may still only be in her thirties, but a lot has happened in the US in that time: from the first black President to the worst yet President, Black Lives Matter to the deadliest mass shooting in American history. The artist has said that her politically charged, modernist-inspired paintings—sometimes stretching to billboard size—are "easy to swallow, hard to digest", and once you become familiar with her coded visual language, you'll understand why. Back on her feet and in the studio, the Chicago-born artist explains more about what matters to her the most.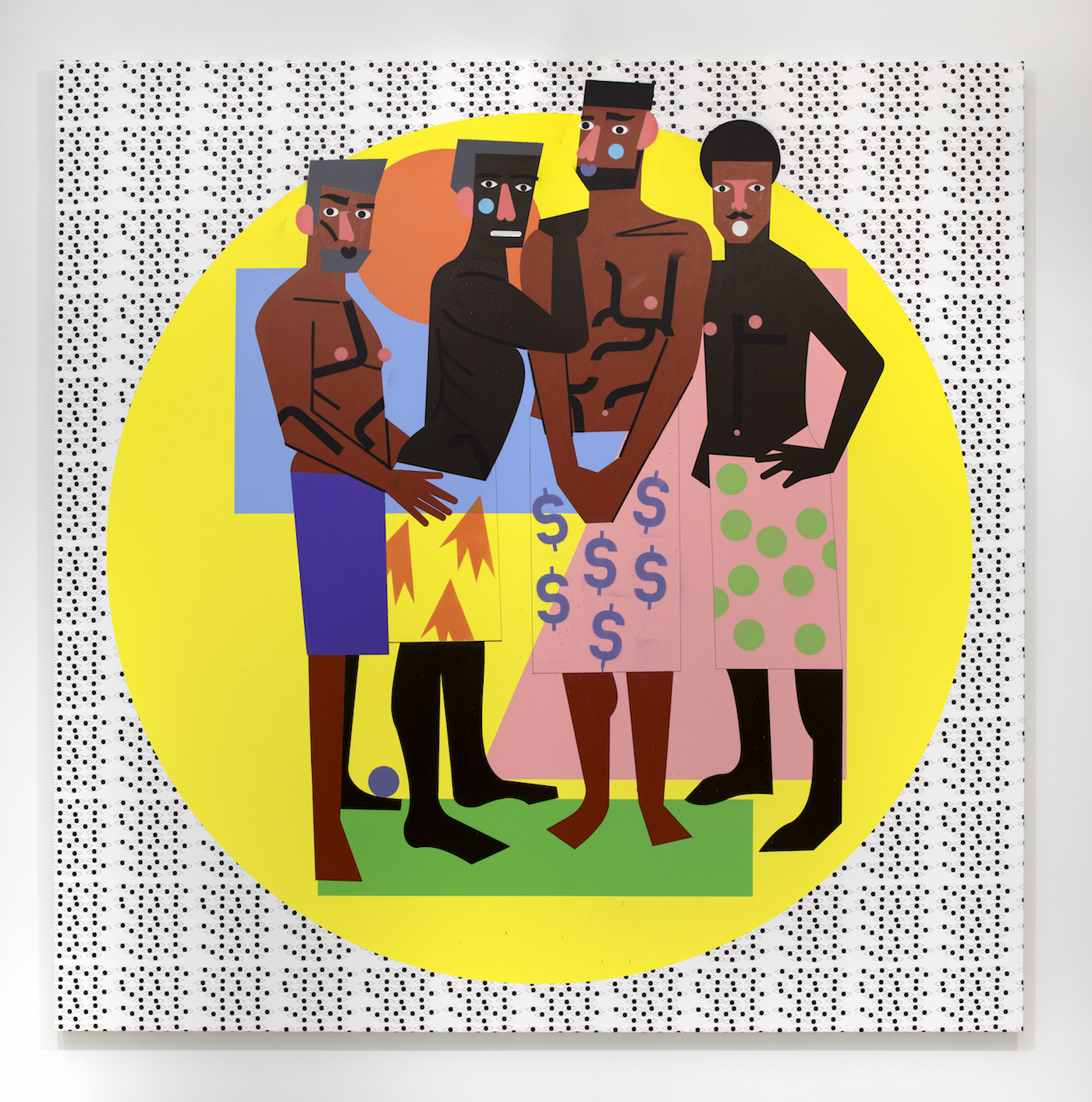 Your work has responded to various different events in American politics. How important is it to you to engage with what's going on in the United States now?
It is very important that I engage with what's going on at the moment in which I am creating the piece. My interest lies in regurgitating all of the random, contradictory information we take in on a daily basis and packaging it in what appears to be a cohesive narrative. The work then becomes a time capsule, but also something that maintains its relevancy so it can be used as a reference at any point to help us understand, question and/or analyse the present from multiple points of view.
You draw inspiration from a range of situations. I'm interested in how social media culture, in particular, has shaped your recent practice and the rhythm of your works?
Social media is predictable and unpredictable. It exposes us to diverse perspectives. It exposes us to an insane amount of information on a day-to-day basis. My practice and work attempt to mimic the anxiety and chaotic frenzy that comes as a result of information overload.
"Social media is predictable and unpredictable. It exposes us to diverse perspectives. It exposes us to an insane amount of information on a day-to-day basis"
You also paint outdoors often doing large murals… What's the strangest thing that's happened to you while painting?
Nothing really strange has happened that I can recall, but when I do outdoor projects oftentimes people assume that my studio assistant who is male is the creator of the mural, and I am his assistant.  There are definitely women who do large outdoor installations or paintings, but unfortunately, we don't get the visibility that male artists do, especially in the mural/graffiti world. I hope to at least use whatever opportunities I have to create more visibility for women artists, queer artists and artists of colour.
Can you tell me about the relationship of your work to Romare Bearden and how you've developed some of your style and techniques out of his methods?
In 2011 I was asked by The Studio Museum of Harlem to create a collage for their three-part exhibition titled The Bearden Project. This exploration into Romare Bearden's work, and collages in particular, definitely had an impact on my technique of layering shapes and simplified imagery. Collage also helped me explore abstraction much further and eventually led me to delve into Henri Matisse and his cutouts.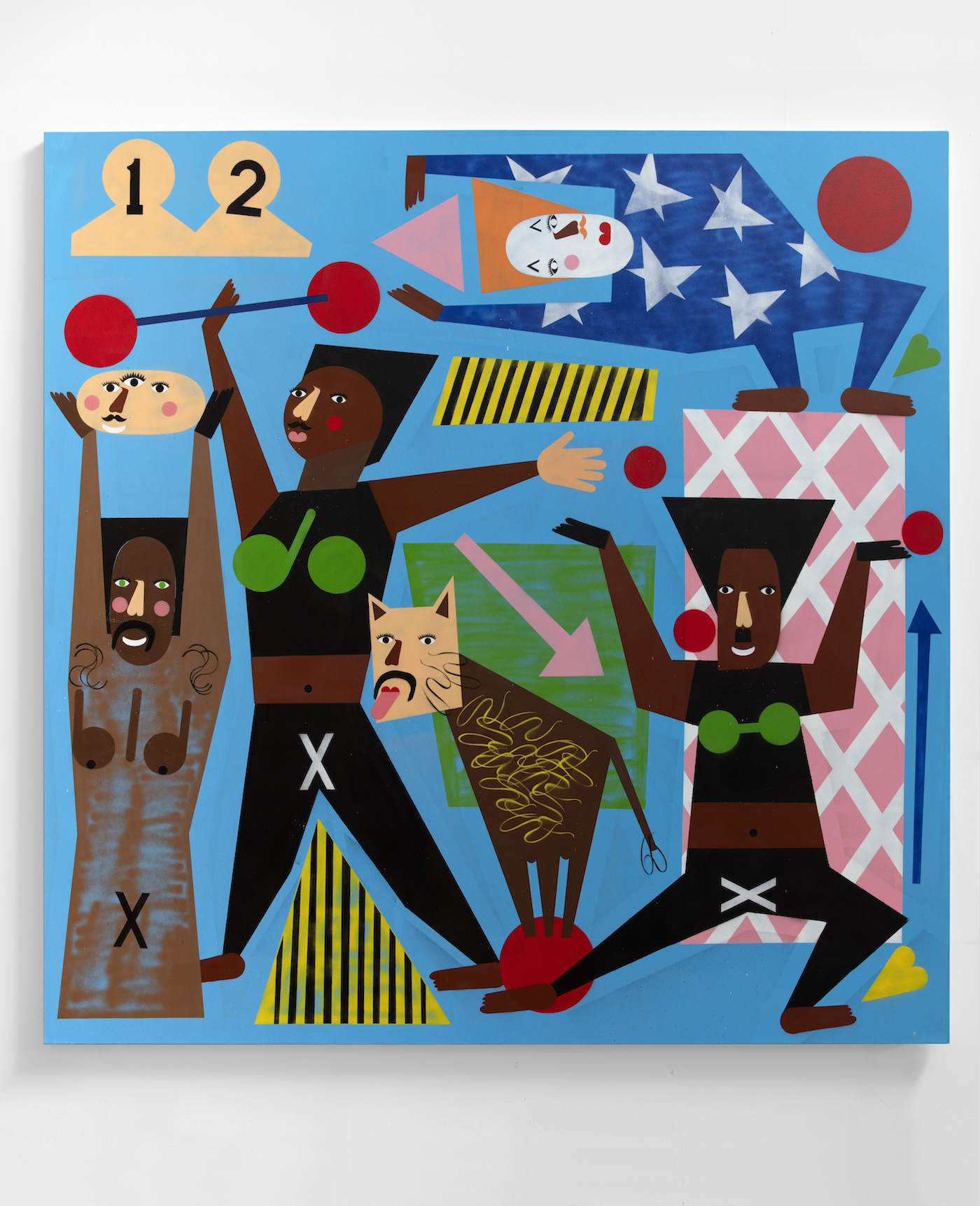 What's the ultimate purpose of art, for you?
To me, art functions as a mirror—the ultimate purpose of art is to force the viewer to think differently, stop and take the time to confront their own preconceived notions.
Nina Chanel Abney: Neon
Until 25 June at Norton Museum of Art
VISIT WEBSITE