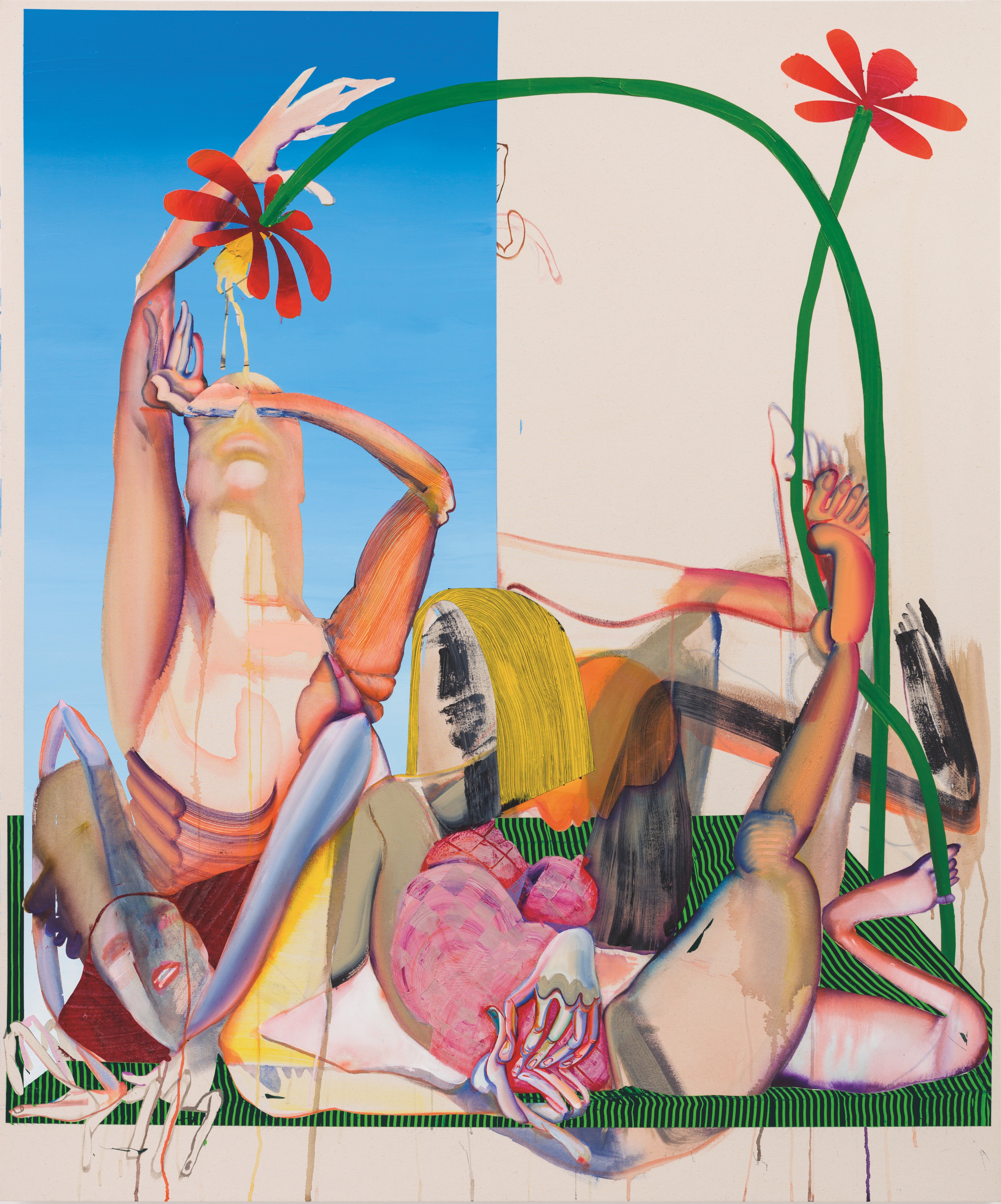 Christina Quarles is in her studio in Los Angeles. It's 9am and it's already busy: she's got a photoshoot lined up after our interview, and soon she's travelling to the UK to oversee the final stages of install at the Hepworth Wakefield, where she will have a solo exhibition opening in October—her first institutional solo show (though she's no stranger to the museum: she's had work up recently at the Hayward Gallery, London, New York's New Museum, The Studio Museum, Harlem and the Hammer Museum in LA).
"A lot of identity in the US is based on how you look, how you present to white people in America"
Quarles was born in Chicago in 1985 to a black father and a white mother. Being from a mixed-race family, and identifying as queer, Quarles has always lived in state of ambiguity, compounded by the fact she is often identified by the outside world as white—she has felt she cannot fully claim whiteness or blackness. Given how common it is to grow up in a mixed family today, it is rare to find it discussed in the way Quarles does in painting. I closely relate to the disorienting, often uncomfortable atmosphere in Quarles's large, textural canvases. I was born the same year as Quarles, to a brown father and white mother, and I am often identified as white.
While the privileges of passing as white when you walk through the world can't be denied, your family life doesn't match the experiences of most white people. Being forced to constantly question your position, it can often end up feeling that you do not belong anywhere. Growing up, Quarles has felt most pain in places where people usually seek community and solidarity. "Those are the places I feel most othered."
"A lot of identity in the US is based on how you look, how you present to white people in America. That is what constitutes racial identity in the US. My experience is complicated," Quarles explains over the phone. "If you think of someone who is half white, half black, as in my case, there's a sense that usually they look non-white, so they're considered black. I often think of Barack Obama, who is the same mix as me. He's called the first black President but he's just as white as he is black. Whiteness maintains this sense of power by being this blank state."