Midnight on Wednesday was the deadline for UK businesses to submit their gender pay gap figures to the government, and it emerged that the art world needs some work, as some of the biggest pay gaps have been revealed in art auction houses. Whilst the median gender pay gap for all 10,000 companies who submitted is 9.7%, auction houses have been revealed to pay women between 22% and 37% less than men. In a small turn up for the books, at the Tate women are paid 2.4% more than men, whilst at the British Museum, they out-earn men by 4%.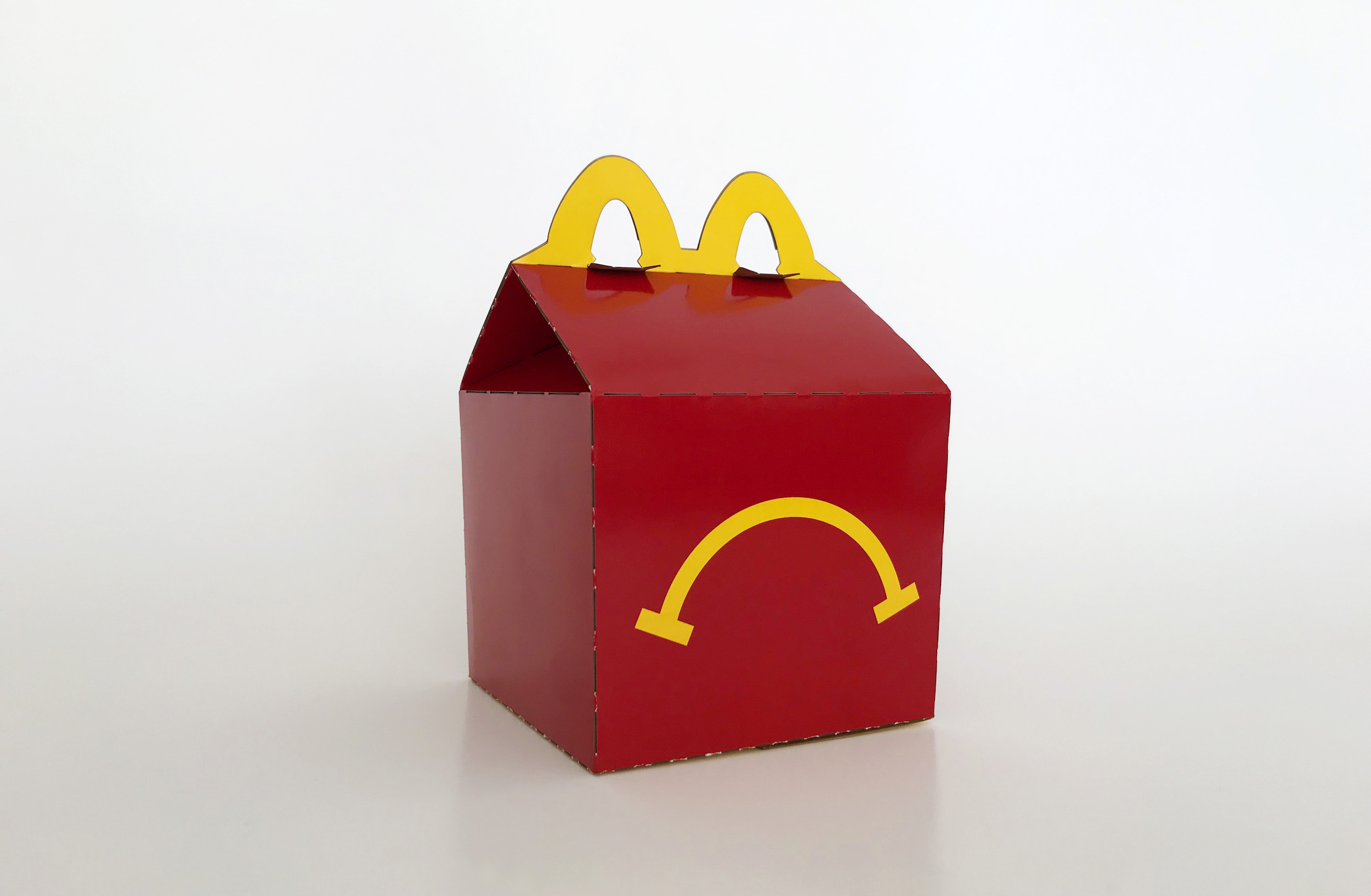 At the Harbour Art Fair in Hong Kong, the accidental destruction of a sculpture titled Unhappy Meal led to a very unhappy Carol May: the Swiss artist responsible for the work which resembles a McDonald's happy meal box sporting an upturned smile. Unhappy Meal was thrown away by a cleaning crew at the fair, who mistook the $360 artwork for the real thing. "Initially I didn't find it funny at all," May told The Local, "but later I realized it meant my imitation had been a success."
Last week the Brooklyn Museum sparked debate and came under fire after hiring a white woman, Kristen Windmuller-Luna, as consulting curator for their expansive African Art collection. On Monday, activist group Decolonize This Place issued an open letter to the Brooklyn Museum condemning the decision and stating that they are "calling for the Brooklyn Museum to participate in the creation of a Decolonization Commission", in an effort to get cultural institutions "to account for their own role in the histories of colonialism and white supremacy". Across the Atlantic, V&A director Tristram Hunt has opened a dialogue on the possibility of returning treasures looted by British troops in the battle of Maqdala in 1868 to Ethiopia on long-term loan, but ruled out the option of returning all objects looted from Africa, claiming President Macron's suggestion to do so is too "simplistic".
In France, an art thief appears to be on the loose as four pieces vanished from the Assemblée Nationale in Paris. Police have now launched an investigation into these artworks, which were reported missing from the French parliament building's walls in an annual survey of art in public buildings at the end of last year. Along with an engraving by an unknown artist, the missing works are paintings by French modern artists Herve Telemaque and Richard Texier, as well as a sculpture by Greek artist Takis.
Header image: Viktoria Altman on Flickr