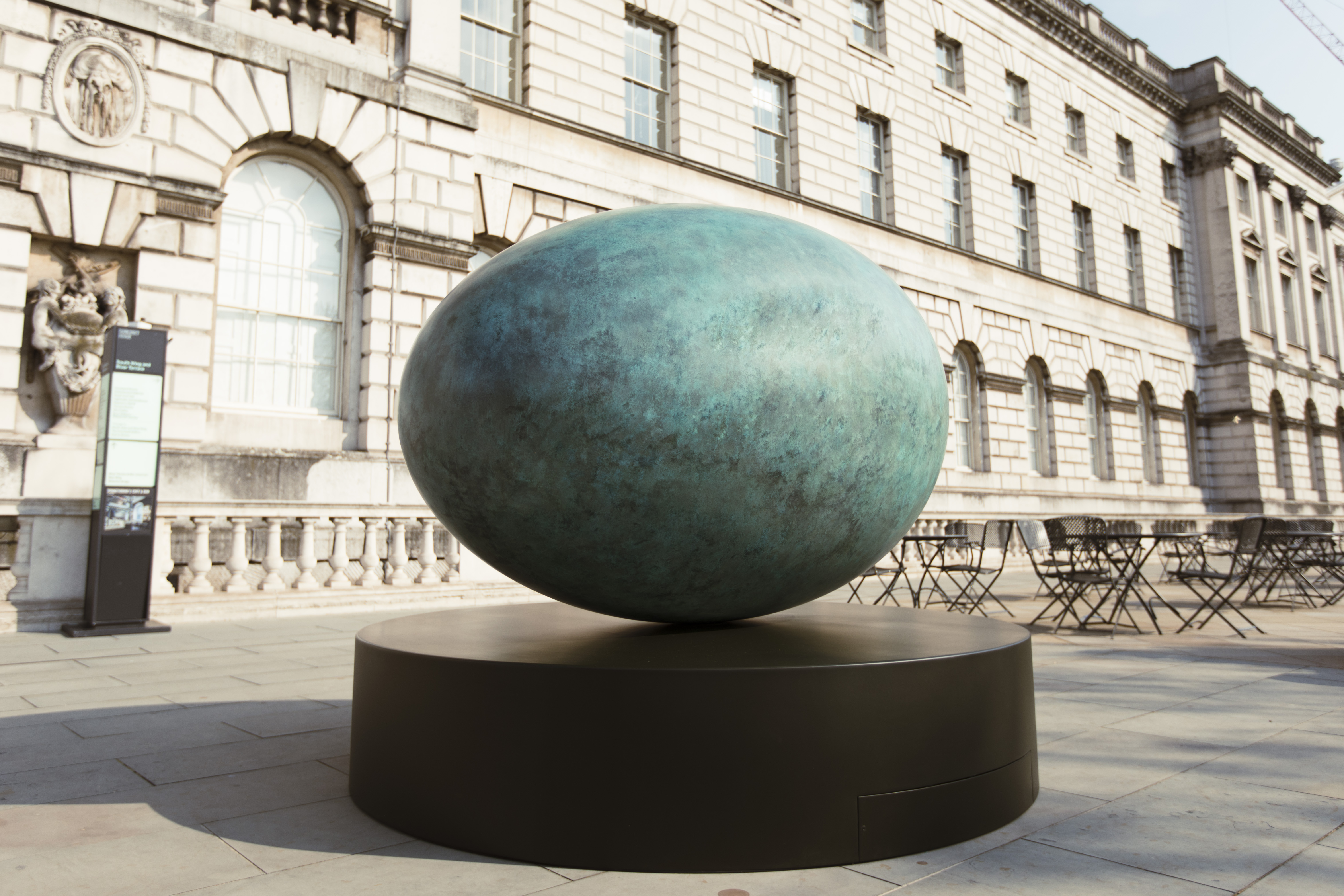 On January 4, 2019, @world_record_egg posted a simple stock photo of a hen's egg: brown, smooth and slightly speckled against a white background. This no-frills pic came with a call to break the record for the most-liked post on Instagram. Reaching 53,433,477 likes (and counting), the egg managed that feat (beating Kylie Jenner's 18 million likes). The account's nineteen egg-centric posts so far are part of their "mission to open up the conversation around digital wellbeing".
"The popularity of that Instagram post proves that an egg is perfect for projection"
It's the egg's ability to elicit this kind of unanimous response, and its eternal and sometimes contradictory symbolism, that has fascinated the artist Gavin Turk for decades. Eggs have made their way into all kinds of works by Turk: they have appeared as faces, in giant form, and as broken shells tracing his signature; eggs are present in his mayonnaise and egg tempera paint recipe, and in egg-cup shaped fonts, and his "hare eggs" were a new kind of hybrid form, a modern myth. As many artists have returned to the image of an egg—from Dali to Brâncuși to Lucas—an egg represents possibilities, and signals profound meanings—they're sacred and profane, they mark the beginning of something, the unknown, and they are also grotesque, smelly and funny. Creation, sex, life, death, transformation, possibility—an egg is the essence of everything. Perhaps that's why we love them so much?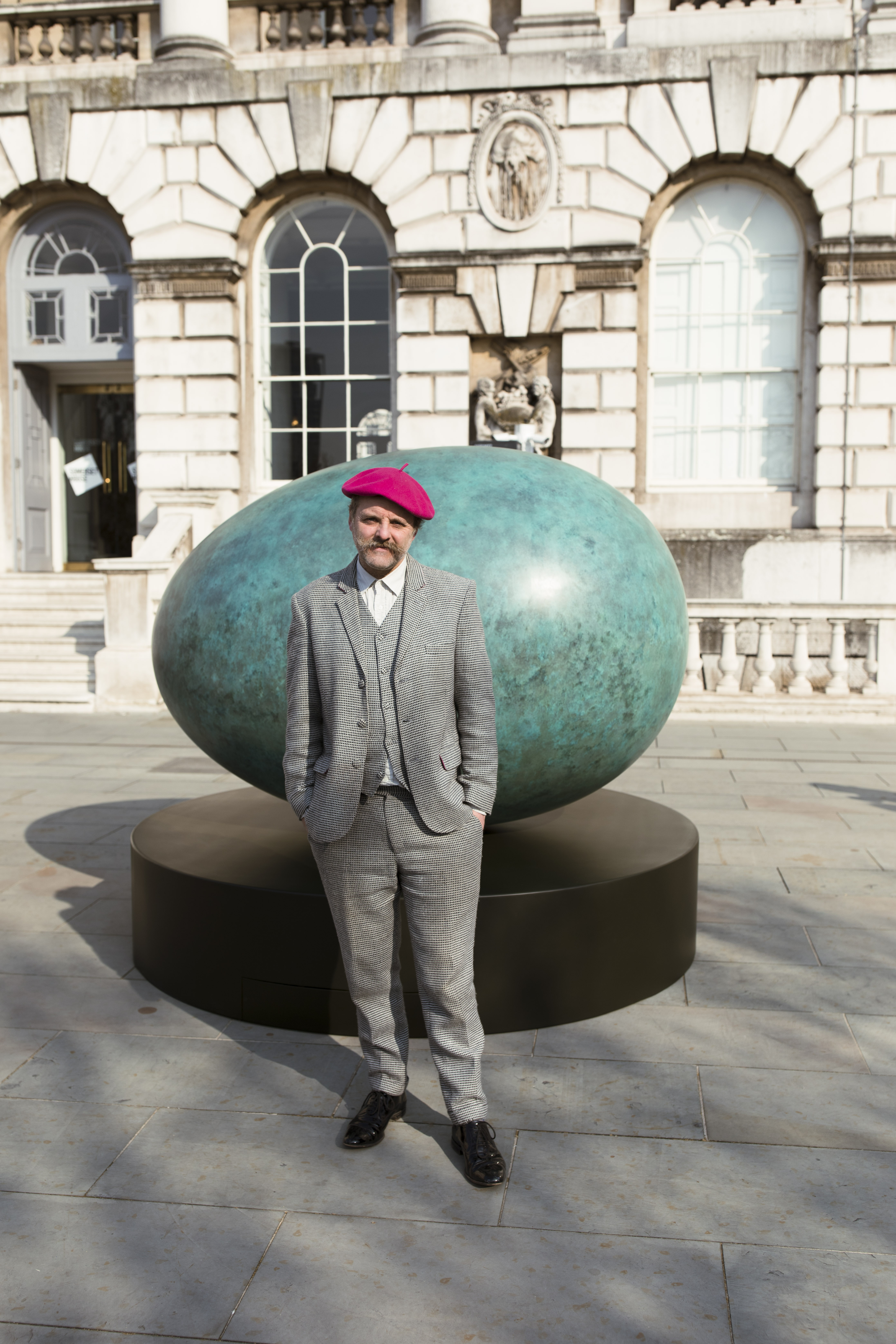 The popularity of that Instagram post proves that an egg is perfect for projection—a tabula rasa that is the quintessence of life. Turk had figured this out before the record-breaking egg, and last year completed a new green-grey egg sculpture, Oeuvre (Verdigris) with a one-and-a-half-metre diameter, crafted in patinated bronze. Rather than incubate his egg in a gallery, Turk has transported it to central London—to Somerset House, where it will be hatched into a fully fledged artwork by the general public. Turk's idea is to generate the ultimate portrait of an egg by inviting visitors to snap their portrait and submit it. The photographs taken during Photo London 2019 will then become their own vast and undulating artwork—the aim of which is to create "the world's biggest public egg collaboration".
"Creation, sex, life, death, transformation, possibility—an egg is the essence of everything"
"Looking at art by photographing it has now become a dominant way of behaving," says Turk. "Art is being constantly exposed to the glare of the Internet and social media; everyone has a camera and a new way of seeing. I want to take this moment a step further an invite the world's photographers to take part in a mass creative art."