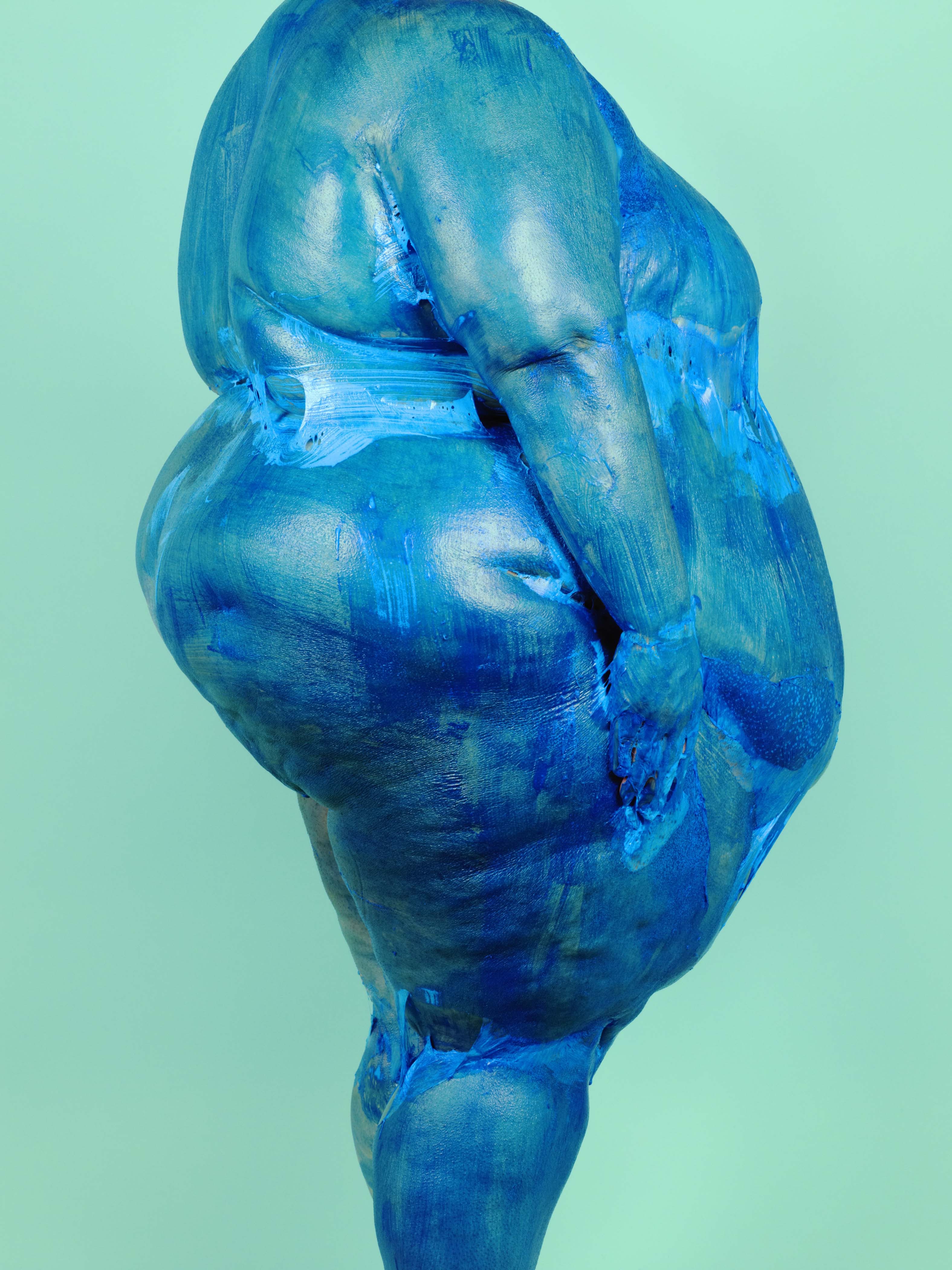 "When I look at it, the photo reminds me of a big newborn covered with her placenta," says Pinar Yolaçan of this image, an untitled work from her 2011 series Like A Stone. The artist travelled to Los Angeles where she solicited SSBBW (the online fetish acronym for Supersized, Big, Beautiful Women) models via the Internet to come to pose for her camera, sculpting their bodies in real time with latex and paint, and shooting them against plain backgrounds, to recall the flat aesthetic of museum postcards, in which stone and marble busts and sculptures of bodies float dismembered.
"I had a friend who had a theory that there must be a mother-child relationship between SSBBW models and their admirers in terms of the scale of the body, and that's another thought that stuck me," Yolaçan says, looking back at the work today. The series doesn't avoid the fetishistic gaze on the body, and in particular, the female body as viewed through the prism of both the history of art and sexuality, reimagining classical depictions of form as symbolic of fertility for the contemporary viewer, in a world where fashion favours the skinny.
When one of the images from the series graced the cover of the British Journal of Photography earlier this year, one reader commented about the figure's headlessness. How can we address objectification through the female gaze if we cut off the woman's head, was their protest. But does the photograph demean the body because it doesn't have a face? By removing the gaze completely, our attention is returned to the body as pure form, malleable, textural and beautiful to behold.
SaveSave