Play With Me: Women, Dolls and Art is an anthology of over forty contemporary artists dealing with notions of the female body in sculpture, installation, performance and video. Broken down thematically into four chapters (Blow Up, Muse, Female Gaze and Cyborg) the book features work and interviews with artists exploring these ideas from a variety of standpoints: from the cinematic sex dolls of Stacy Leigh, through to the public performances of Narcissister and the Grimm's Tales robotics of Jordan Wolfson. We talk to the author about the making of her book and the future of the female body in art.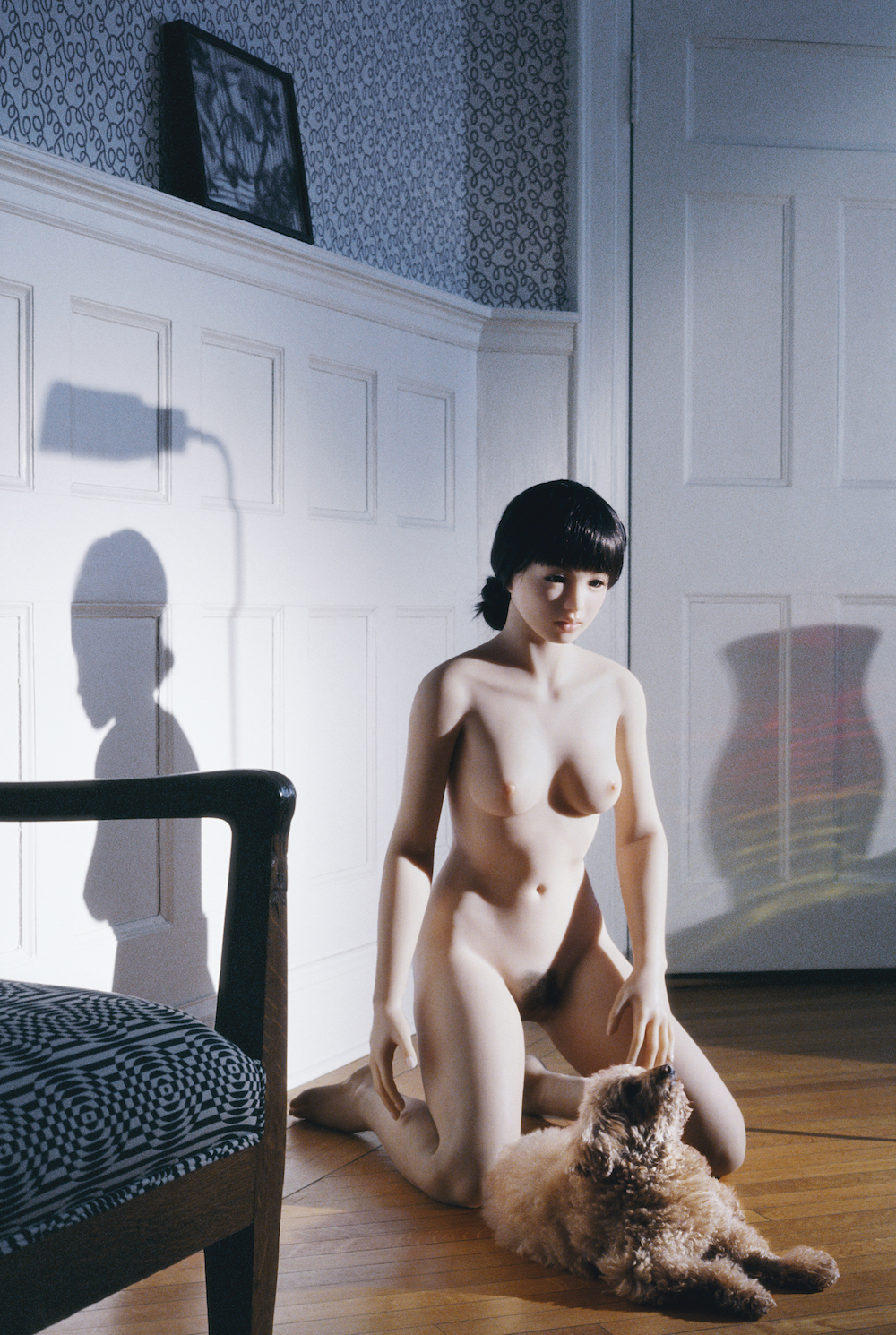 Can you tell me a little about the idea behind the book?
It was my interest in current affairs and gender just as much as contemporary art that started my research on the book. I began my career as a journalist on a fashion magazine, then started writing about art but moved in the last couple of years into current affairs, working for NBC in London, covering culture, gender and current affairs. I'm now freelance. At the same time I've always been fascinated in the crossover between art and politics and how powerful art can be as a political tool.
"I think it's an exciting time for women artists using their body or talking about women's bodies in their work, so I'm optimistic about that."
The first thing that made me want to do the book was a work by Laurie Simmons, her Love Doll series, and Annie Collinge's Five Inches of Limbo series. I read a bit about them and saw that through using appropriations of women's bodies they were making quite radical statements about the role of women's bodies in contemporary society that crossed over into mainstream political and feminist discussions. I started researching and found lots of other artists doing a similar thing, using dolls—when I say dolls I mean any dollification of women, that includes neon strip signs, blow up dolls, robotics—to riff on the biggest challenges of contemporary feminism: gender fluidity, economics, the commodification of feminism and tech.
You conduct interviews with the majority of the artists featured. What was the process of gathering these interviews like?
It was really helpful in writing the book and developing the themes. I found nearly all the artists viewed their work as political or feminist, so their ideas further developed the four chapters in the book. As well as the artists there are interviews with people like Aaron Devor—a sociologist who researches in the field of transsexuality and transgender communities—David Hanson, who is pretty much the leader in AI robotics, and gender theorists like Susie Orbach and Estela Welldon. I wanted to frame my arguments with cultural theory to pull the works out of their art world context and make them seem relevant outside of a gallery. I also spoke to artists who weren't in the book for the book's essays, like Whitney Bell, who put together the exhibition I Didn't Ask For This: A Lifetime of Dick Pics. Talking to people like her was great for context.
The book features a number of male artists who also address ideas about women and dolls in popular culture. What do you feel is the value of including male artists in the book?
I always wanted to include men. I think it's dangerous when we start talking about all "women" art movements, it sort of makes it into a cute, trend-type thing. The men in the book have some interesting points to make about the subject, particularly someone like Frank Benson, whose 3D sculpture of Juliana Huxtable appears in the book, and I think showing male and female work together elevates the meaning of both.
In the book you write "This is a period in time where online feminism has turned the movement into a branded hashtag with which to sell things". What do you feel the recent Munroe Bergdorf case says about images of women as a selling device and the ways in which big corporations will use the idea of "diversity"?
It's just another example of brands trying to get in on the current zeitgeist for capitalist reasons. L'Oreal's reaction to Munroe's comments on Facebook make it clear that the embracement of diversity by brands like L'Oreal will never come at a price to them, only the women/movements they manipulate. It would have been interesting if L'Oreal had backed Munroe because I think she has some very smart things to say about race, but their firing of her makes it obvious that business comes first.
Donna Huanca, Polystyrene's Braces, 2015
Courtesy of the artist, Kim? Contemporary Art Center, Art in General and Peres Projects. Photo: Ansis Starks
Annie Collinge, Five Inches of Limbo, 2012-2015
Courtesy of the artist
Do you feel optimistic or cautious about the future of the female body in art?
I think it's an exciting time for women artists using their body or talking about women's bodies in their work, so I'm optimistic about that. A lot of the artists in the book are using their work to back huge political causes, like the Women's March Movement and Planned Parenthood—Mira Dancy and Zoe Buckman both sell their work to raise money for the organization. And that use of art for campaigning and politics really makes me excited. But I do worry that it's still very hard for women artists to get coverage (galleries, press, etc.) and I hope that will change.
Play With Me: Dolls, Women and Art
Out now with Laurence King Publishing
laurenceking.com