Liverpool-based artist Sam Batley didn't expect to start an artistic group when in 2020 he began attending Damien John Kelly House, a recovery living centre in the city focused on art, culture and sport.
Although engaging in creative practice beforehand, Batley's struggle with addiction had made continuing impossible. "I didn't make anything when I first arrived in Liverpool," he recalls. "I didn't write, didn't collage but I did eventually start to take a few photos."
Photography is what kicked off the group, which he named the One Day At A Time Boys. Batley came across a couple of old cameras in a charity shop just before the March 2020 lockdown. He brought these cameras into DJK House and used them in activities to encourage both photography and creative writing.
It prompted Batley to begin volunteering at Liverpool's Open Eye Gallery, where he first encountered the use of social practice within an art context, something he'd been driving at since his arrival in Liverpool from Yorkshire in 2019.
This is what sets ODAATB apart from many other groups which seek to utilise creativity as a means of recovery. The group exists in opposition to the notion that art is a distraction, instead seeing socially-engaged creativity as linked intrinsically to recovery.
They aim to translate key recovery values into a creative setting, emphasising open-mindedness, willingness and honesty. Creativity forms an important part of the recovery process as DJK House tries to help the participants identify new experiences and get out of their comfort zone.
"We all have the ability to express ourselves but the culture of masculinity makes us think we can't"
With DJK House specifically housing men in recovery, Batley describes challenging issues around masculinity and creativity: "I used to paint a lot up until I was about 13, then I realised that if I was going to be one of the lads I couldn't do it anymore. We all have the ability to express ourselves but the culture of masculinity makes us think we can't."
From a couple of cameras found in a charity shop, things quickly snowballed. Funding brought more materials and photography equipment, which are stored permanently at DMJ House and available for use by others in recovery.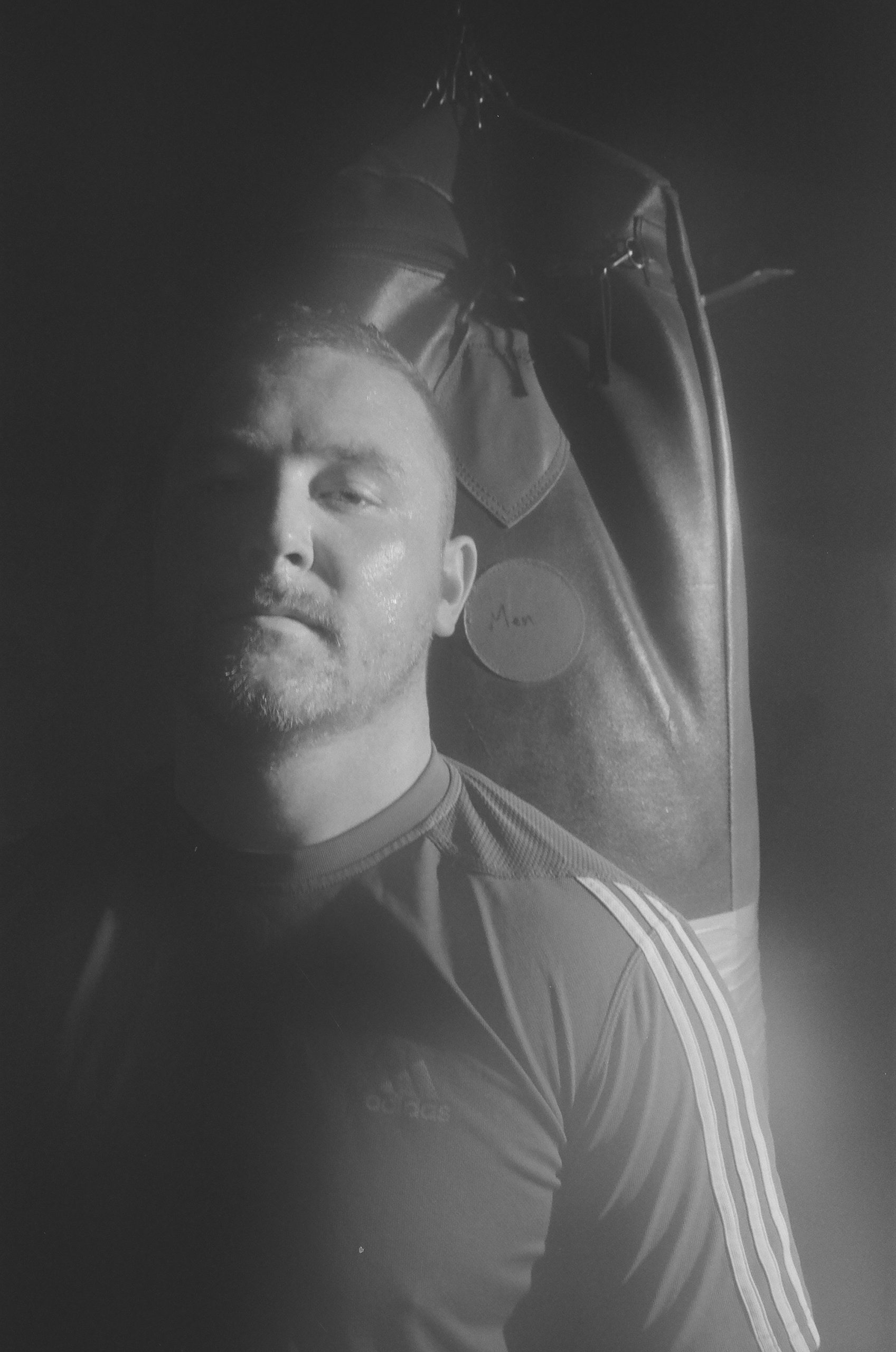 ODAATB have successfully mounted a number of projects, but one of the most recent is the production of a short film titled Three Bull Mastiffs in A Corner Kitchen. Premiering on 22 August in Manchester, the film explores themes of pressured learnt behaviour passed down from one corner kitchen to another, generational toxic masculinity and personal trauma.
The film was funded through an Indiegogo campaign which raised more than £5,000 and was twinned with the production of a documentary titled One Day At A Time interviewing members of the group on their addiction, recovery and relationship to the scenes depicted in the film.
Both films, as well as artwork and photography under the ODAATB banner, are being shown as part of the One Day At A Time Boys exhibition at Open Eye coordinated by Batley. The exhibition provides an opportunity for viewers to engage with the positive influence that creativity can have on recovery, as well as complex issues around masculinity in contemporary Britain.
Allan Gardner is a Scottish artist and writer based in Leeds and London