NEW YORK – This May, from the 17th to the 21st, Frieze returned to New York. The event, which took place at The Shed in Manhattan, attracted attendees from every corner of the art world, including Elephant's own Hilde Lynn Helphenstein (a.k.a. the art world's meme distributor, Jerry Gogosian). Find Hilde's top three pieces from Frieze, New York, 2023, below. 
As the ceremony of New York Art Week comes to a close, I retreat to a place far away from the city where I can begin to process the last two weeks of aesthetic revelry. It's a digestive process during which I ask myself, "What do I remember?". This self-questioning is necessary as the noise of the Art Market is so loud, roaring with familiar names and whispering the names of those yet to be discovered. 
Unlike many in the art world who find "good art" with their ears, I tend to fall out of vogue. I can only speak to the works that genuinely drew me in and caused me to stop for a moment. What I am about to present to you, dear reader, is not a "Jerry Trend Report" (although that does exist) but rather a selection of the works which are still  tickling my brain. 
Yoo Geun-Taek, Fountain, at Gallery Hyundai
The first work I discovered was at the Gallery Hyundai booth at Frieze. We often say of artists that they "paint in the vein of Picasso" or "render line work in dialogue with Matisse," but how often do you hear someone say, "I saw this painting of a waterfall, and I was flooded with the warm rapture of Monet?"
This is what I encountered in the work of Yoo Geun-Taek. I cannot think of higher praise. During a talk this week at The Standard, Matthew Capasso asked Sanford Biggers, "Which artist's work do you wish you had produced yourself?" I was surprised to hear his response, Monet. Now, I am somewhat woo-woo, and I believe in the possibility of inheriting the spirit of other artists. Sure, this could be explained via the zeitgeist, an amalgamation of experiential viewing, or incarnation- I don't care. Either way, in Geun-Taek's work, I saw the ability to present the lineage of impressionism while nodding to contemporary painting. And given that Geun-Taek is Korean, there are also further cultural implications that I am sure my Western mind's eye cannot fully grasp. Is it too cliche to name a series of paintings simply- beautiful?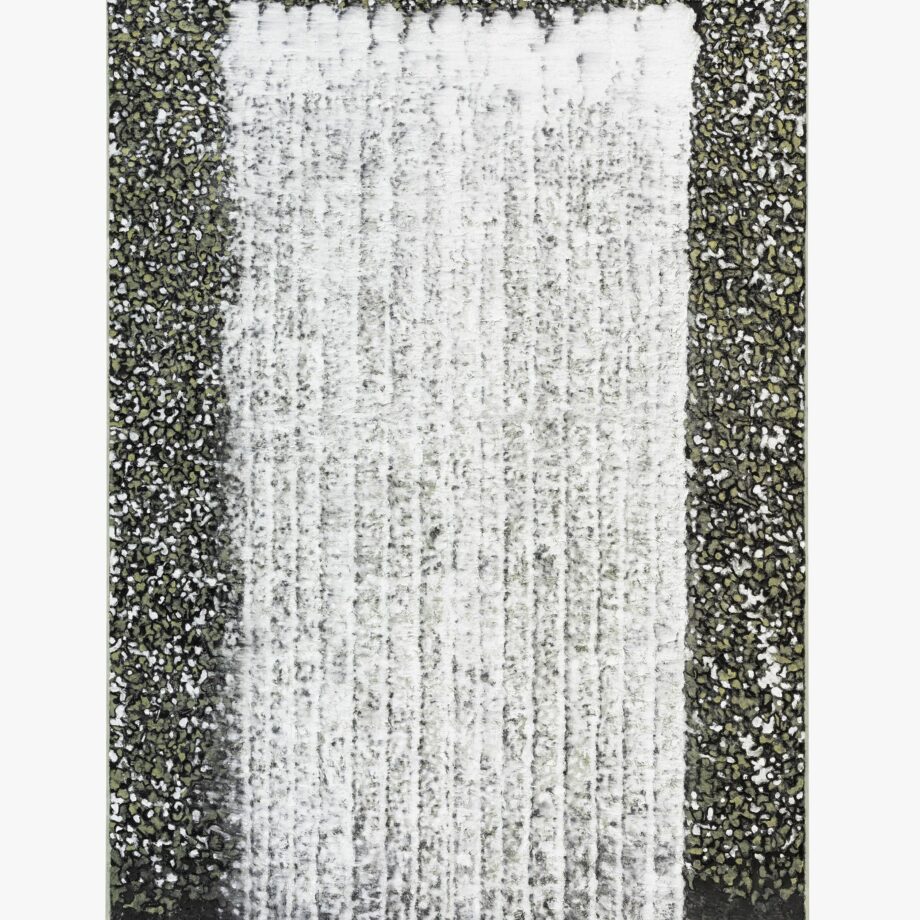 2. Mario García Torres, In A Perfect Murder, 1998, at Galeria Luisa Strina
The second work of art that made me smile and laugh out loud was by Mario Garcia Torres. On the wall of Galeria Luisa Strina hung a pink canvas with the words "Gwyneth Paltrow Kills Stan Douglas." 
There's so much to say about this work. After living in Los Angeles for nearly six years, I'm attuned to the infamous elevator pitch and the idea that you've got to shoot your shot in the shortest amount of time possible. However, this work immediately conjured up the premise of a film that could easily be made, especially given Gwyneth Paltrow's recent "Gwin" via the skiing accident, which caused her to miss half a day of skiing on her "very expensive vacation." Gwyneth is, of course, the renowned beauty and Academy Award-winning actress turned "health guru" (and possible snake oil saleswoman) who has come to define millennial girl-bossery. Today, her name no longer elicits thoughts of purity and charm but has become suggestive of a supervillain who will drag you to court while adorned in Loro Piana and sue you for one dollar. 
Perhaps this artwork says, "Gwen, perhaps it's time you come back to Hollywood and, this time, take on the role of a villain." To Mario Garcia Torres, "I wish you well."
3.Roni Horn, Wits' End Mash (swimming with the fishes), at Xavier Hufkens
My third pick at Frieze is by a legend and master of Language. Akin to artists like Jenny Holzer and Barbara Krueger, Roni Horn has a magnificent way of breaking down Language, turns of phrase, and colloquialisms and turning them into obsessive text works that make you laugh and nod in agreement. I saw her exhibition at Hauser & Wirth in New York shortly after the world began to open up again post-Covid. At the time, I had just spent a year rarely speaking and living somewhere in the depths of my own mind. In Horn, I found a kindred spirit. There she was, stirring the pot with all of the words I had forgotten how to use. 
Horn's works are amusing in and out of context. Much like one of my favourite Instagram accounts, @landontalks, in which he breaks down ways of subtly communicating in the Southern states of the United States, I can't help but giggle at how ridiculous and versatile language can be. As Modest Mouse says in Blame It on the Tetons, "Language is the liquid that we're all dissolved in. Great for solving problems. After it creates a problem." 
I believe that Roni Horn is nodding towards this exact sentiment, and after viewing her work in a larger context, I can see why it is essential to examine and dissect throw-away terms. We rarely consider the potency of language when we say too much or say nothing at all.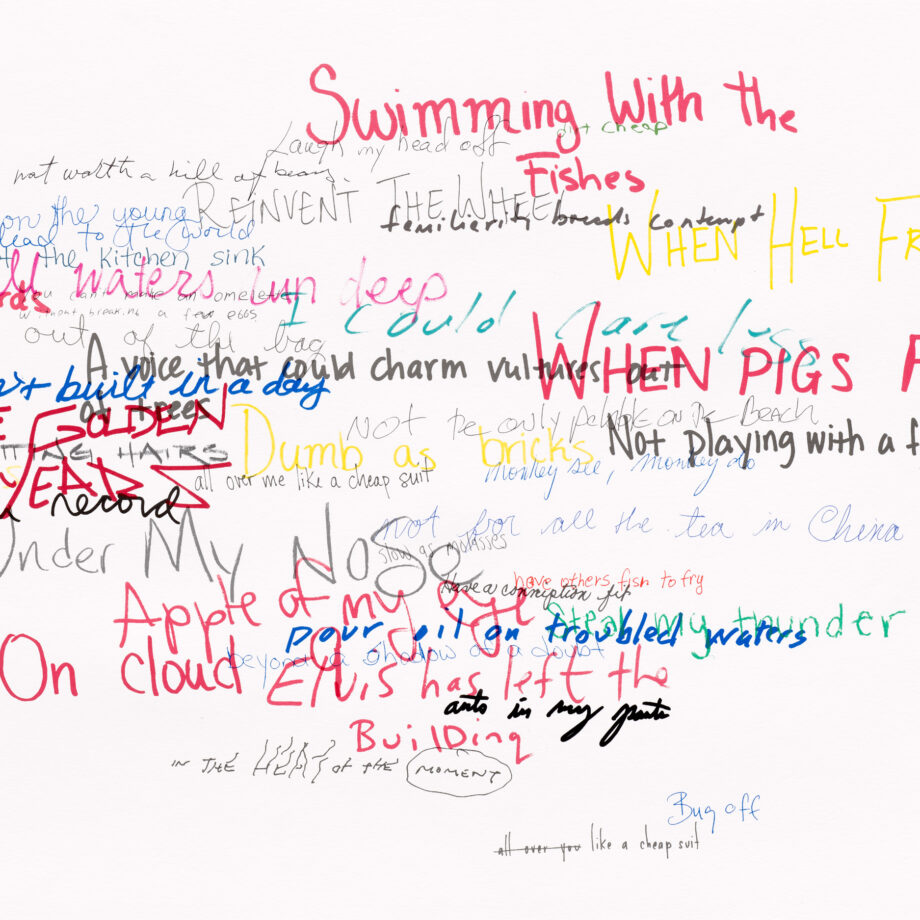 Words by Hilde Lynn Helphenstein