"Lowriding is a whole process because you're showing off your ride, your lowride. It's colourful. It's shiny. It's full of gleam and glamour, and it's like rolling out the red carpet in Hollywood on a Sunday night… and if you have a girl with you and you've got good music, it's like going to the prom, and we did that every weekend. We went to the prom every weekend." These are the first words that appear in Kristin Bedford's photobook Cruise Night. Spoken by Tommy Brizeula, a lowrider club member interviewed by Bedford, they neatly epitomise the seductive fantasy of the scene and set the tone for the book that follows.
Bedford took the photographs in Cruise Night across Southern California and Nevada between 2014 and 2019. She spent those five years meeting people at car clubs and attending shows, as well as photographing those she connected with in their homes too. "My path to lowriding originates from my interest in the layered and nuanced ways that customising a car reflects decades of political, cultural and creative self-expression in this community," writes Bedford in the book. Lowriders (vehicles that have been modified in specific ways) emerged in the 1940s. Back then, Mexican Americans painted their cars with symbols and statements that reflected their culture, and that practice has only evolved over time.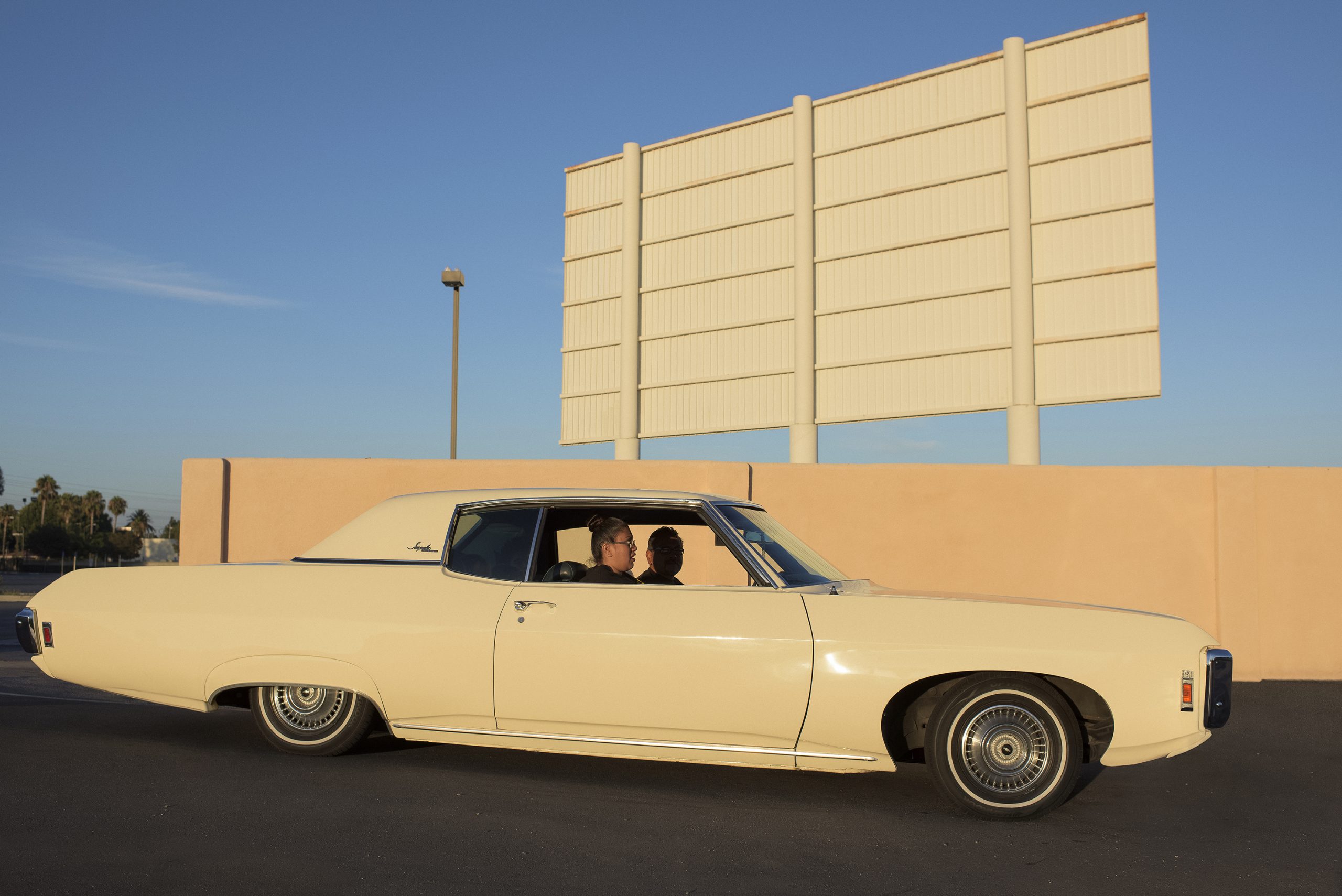 The cars in this series are characters in their own rights. In a kaleidoscope of neon pinks and blues, yellows and greens, each of them has a unique personality, and each of them tells a story. As their owners don leather jackets and fedoras, victory curls and roses in their hair, Bedford shows us that it's not just the wheels or the paint job that are important, it's also the outfit, the accessories, the cologne. "The better your car looked, the better you're going to look," says Moses Torres, another interviewee.
"With artistry and a 'till the wheels come off' attitude, members of this community pour their hearts and souls into their cars"
With artistry and a 'till the wheels come off' attitude, members of this community pour their hearts and souls into their cars, and this book shows us how they dream of them (sometimes since childhood), as well as how they grow up understanding the importance of the culture. The media hasn't commonly represented lowriding in a positive light: most often it's unfairly associated with images of gangs, or chastised for promoting a culture of toxic masculinity and menace. What Bedford does in Cruise Night is offer a crucial counter-narrative. There is history and pride in her pictures; vivid traces of stories both personal and shared.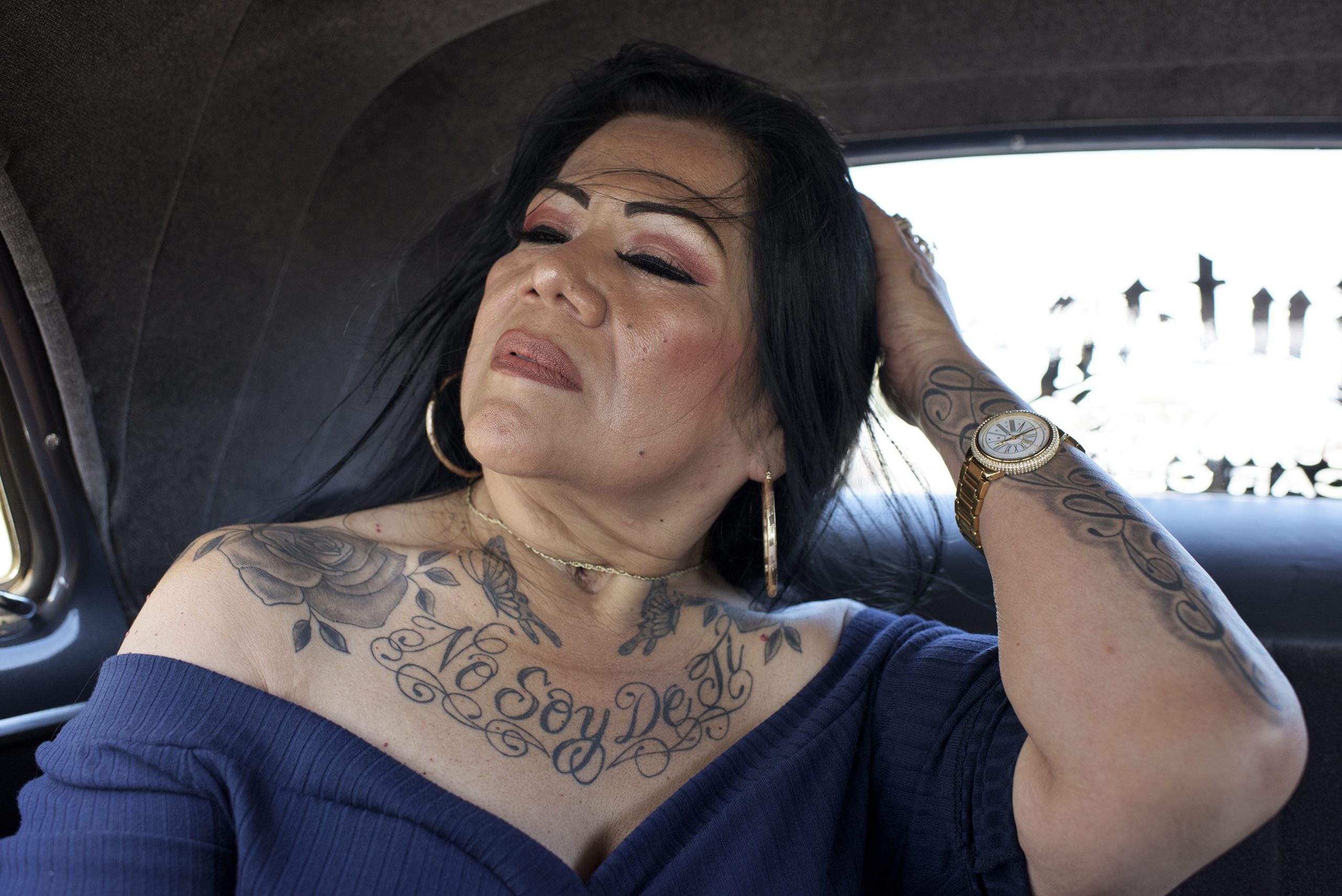 In one of the book's final quotes, a female lowrider called Mary talks about the thrill of independence that lowriding has given her. "As a girl, I used to say to myself, 'When I grow up, I'm going to be like those guys with their lowriders,'" she says. "I changed the tires and rims, and worked on the engine. I did everything myself. I felt like this was every chicana's dream, to be in a finished car that they had done with their own hands. There's no feeling like it. There's nothing else but this. It's like floating in air." As if to echo this sentiment, one of the pictures that follows this, and one of the very final pictures in the book, is of a wheel hub, spray painted with the lyrics from Frank Sinatra's I Did It My Way.
While Bedford's pictures bask in the shimmer on the surface of this world, they also uncover the sheer escapism of it, the deep sense of belonging felt by the community, and most of all, the radical, joyful freedom found within it.